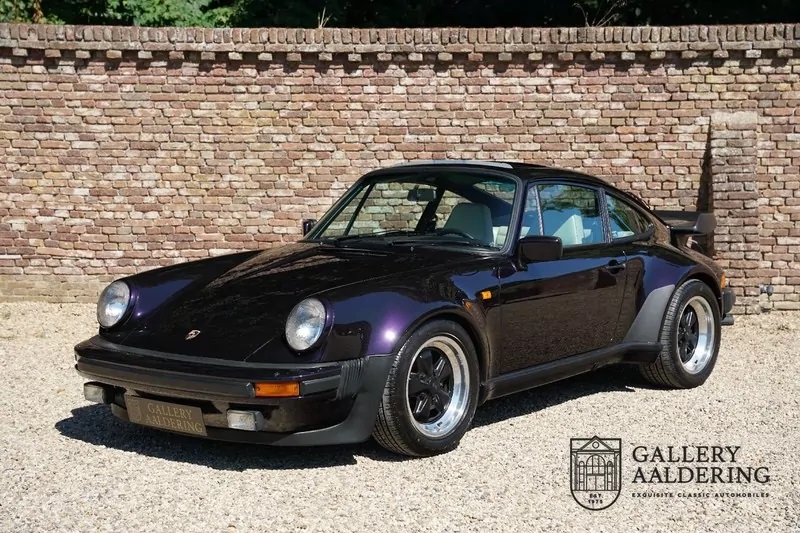 If there is a Porsche in an interesting color, you know I'm taking a look. Today is no different with this wonderful 1980 930 Turbo up for sale in The Netherlands. This widowmaker checks in wearing Viola Metallic, which is a color we've seen many times before and will probably keep seeing given how great it looks. The asking price on this one? Probably not as crazy as you'd guess.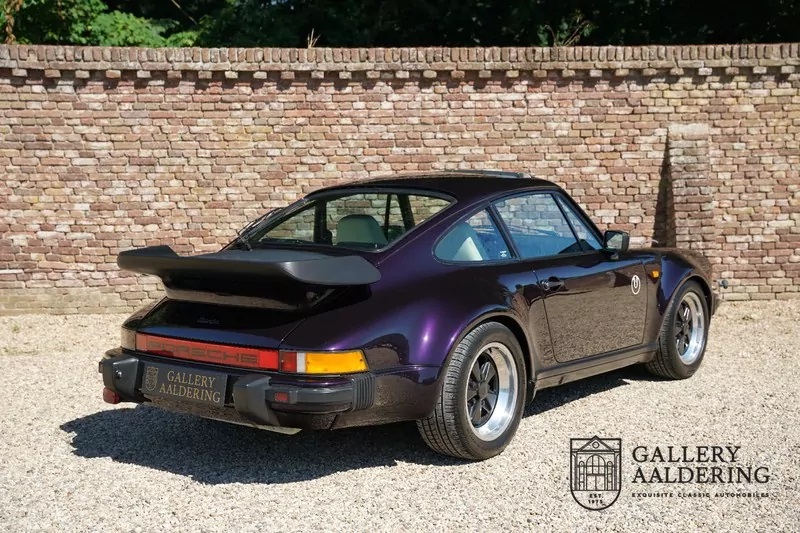 Year: 1980
Model: 930 Turbo
VIN: N/A
Engine: 3.3 liter twin-turbocharged flat-6
Transmission: 4-speed manual
Mileage: 93,395 km (58,032 mi)
Location: Brummen, The Netherlands
Price: €141.500 ($138,655)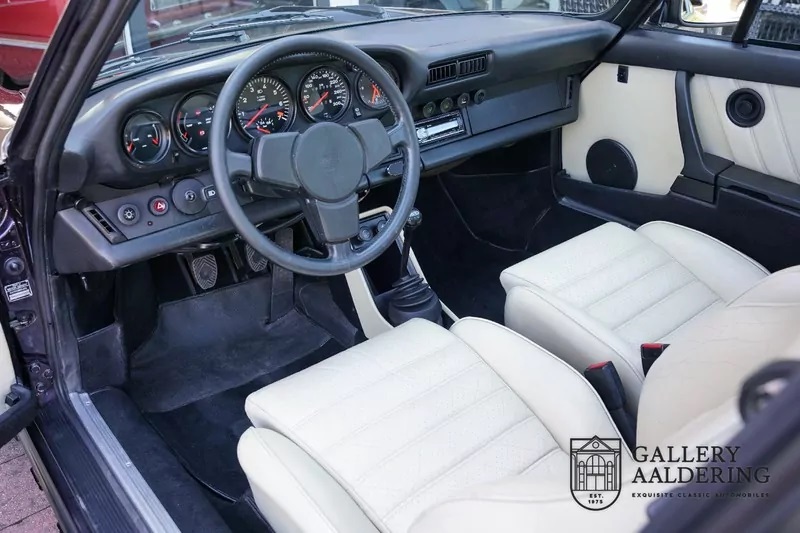 This is a beautiful Porsche 930 Turbo 3.3 that was originally delivered in Germany. The car has been in the Netherlands since 1993 and always maintained here by specialists. The 930 looks beautiful and is in very good condition. The odometer is only at 93,395 kilometers and everything shows that the nice low mileage suits the car. The first owner of this car really did everything right. The car stands on the beautiful Fuchs forged wheels, has a sliding roof, has beautiful cream-coloured leather on the seats and as icing on the cake: it is finished in Viola Metallic. What a color! It makes the car. The 930 Turbo was known as Widowmaker at the time. That is not so surprising because at low revs nothing happens at all. Then suddenly the turbo comes on steam and it seems as if the world is coming to an end. Make no mistake, even by today's standards, the Porsche 930 Turbo is still bloody fast. The 930 3.3 Turbo goes from 0-100 in 5 seconds and reaches a top speed of 260 kilometers per hour. Huge values, especially for a 1980 car!

The bodywork looks beautifully cared for. The Viola Metallic paint has already been repainted and looks beautiful. The paint has not only been well sprayed and is in good condition, but has also been provided with a ceramic paint seal by the previous owner, which preserves the shine of the car even better. The Fuchs rims look beautiful and are equipped with good tires in the correct sizes. The sliding roof is fitted with good rubbers and fits perfectly everywhere. Also things such as the rubber on the rear spoiler, the rubber on the front of the car and the bumpers and lighting are all in neat condition.

The interior is equipped with beautiful and original mother-of-pearl colored leather. The carpets are also in beautiful original condition and fit perfectly everywhere. The car is equipped with a number of nice extras, such as this 930 has air conditioning, electrically operated windows, sliding roof and a mains power switch. The headliner is also in very good condition, as is the dashboard. The instruments and controls all look neat and function as they should.

The technique has been well maintained and is in very good condition. The 3.3 turbo engine delivers 300hp and has been completely overhauled for a few years. The engine and transmission function excellently and are perfectly healthy. The transmission shifts precisely and is equipped with fine, relatively long, gearbox ratios that fit well with the enormous pulling power of the Turbo. The technology is fully maintained by specialists. The underside of the car has an anti-rust treatment. Finally, it should be noted that this still concerns the original engine with which the car left the factory. This is therefore a matching numbers car.

The car will be delivered including board folder and some pieces with general information about the car. In short, a beautiful Porsche 930 3.3 Turbo in an excellent color combination and beautiful technical condition.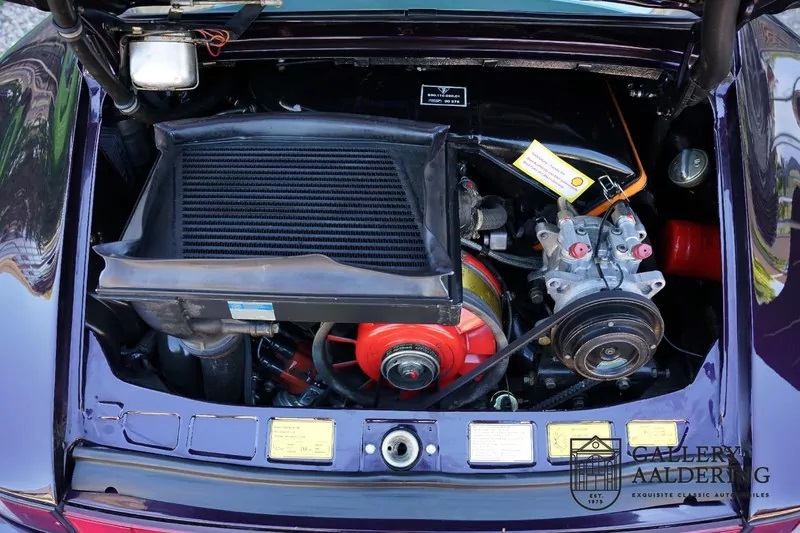 The 930 Turbo market is one of those strange models that really boils down to each specific car and its needs. It is tough to group them all in a batch because of how long this generation ran, but also all the variations when it comes to equipment. There is real value to having a 930 Turbo that just had a $30,000 engine rebuild vs. a car with basically no history other than what you can see. While these are 911s, they are not for the faint of heart or empty in wallet as they will drain you.
This one coming from a very reputable dealer in Europe has an ask of around $140,000, which is probably in the ballpark for a color like this one. If this car was black, it would probably be a little less, but you have to pay to play with these special colors. Personally, I'm all for it. A great car that won't be getting any less popular, but probably more expensive to maintain. Pick wisely.
– Andrew