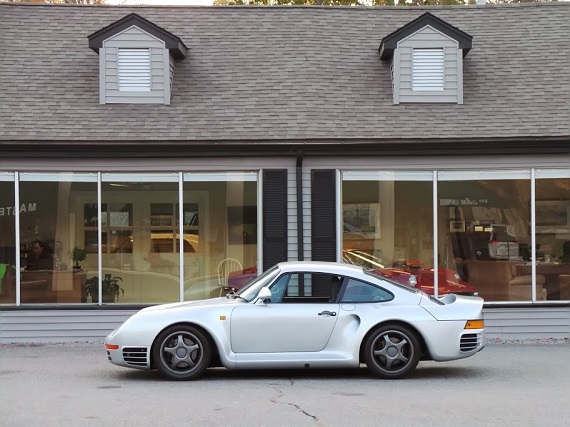 As we near the end of Coupe Week we'll take a look at one of the ultimate coupes Porsche has produced. The 959 needs little introduction from me; upon its release it was one of the most jaw-dropping technological marvels buyers would have the opportunity of purchasing. The most obvious contrast to the 959, of course, would be the Ferrari F40. Two different answers from two different marques to the need for a halo car. Like most things Porsche, the 959 is both a showcase of performance, but also refinement and technology that pushed the envelope of how we would even conceive of a supercar. With twin-turbocharging and all-wheel drive the 959 also foreshadowed many of the technological innovations to come for the 911 and paved the way for much of the 911's continued success. It goes without saying that these are extraordinarily rare to come across for sale so when one does it is always worth a look. Here we have a Silver 1987 Porsche 959 Komfort with Black leather interior and a mere 16,500 kilometers on the clock.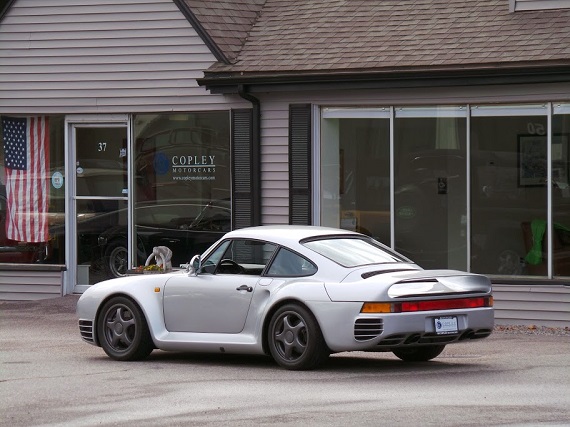 Year: 1987
Model: 959 Komfort
Engine: 2.85 liter twin-turbocharged flat-6
Transmission: 6-speed manual
Mileage: 16,500 km (10,252 mi)
Price: Inquire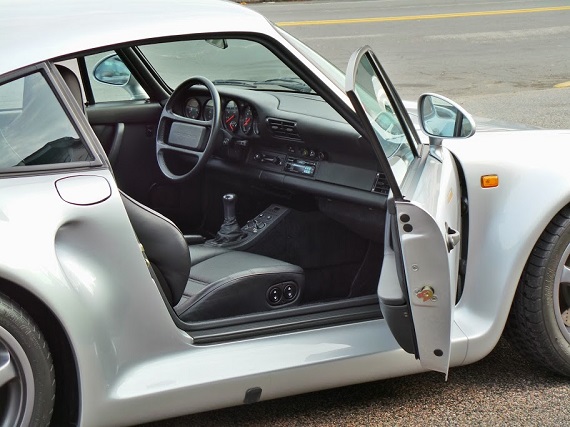 1987 Porsche 959 Komfort, S/N WP0ZZZ95ZHS900043, Silver with all black leather interior, 16,500 kilometers, twin turbo charged 2.85 litre flat-six engine, 6 speed manual transmission, all wheel drive, air conditioning, previously imported and certified for USA sale by 959 expert Bruce Canepa, matte black wheels, recent major servicing by 959 specialist Mark Allin, original owner's manual, tools and jack, Porsche factory Certificate of Authenticity, correct and exceptional in all respects.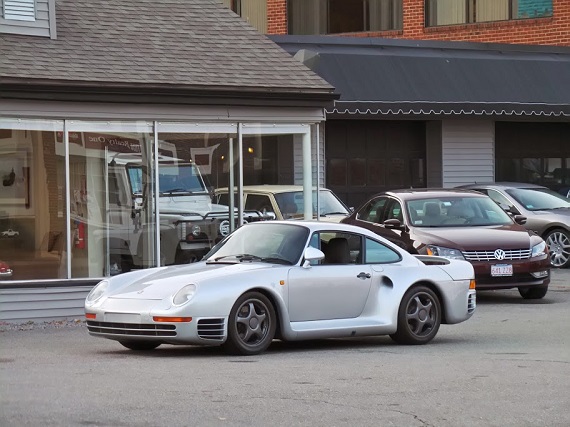 It should come as little surprise that this 959 sits in pristine condition with very low mileage as most 959s have long resided in the hands of collectors, especially in America where the Show and Display law limited mileage to under 2,500 per year. So, how much? Well, recently a 959 Komfort sold at auction for just over $1M so that should give us some sense of what to expect here, but as the saying goes, "If you have to ask, you can't afford it." With Porsche recently releasing its next technological tour de force, the 918 Spyder, it's fun to look back at the difference a few decades can make. For those of us who grew up in the '80s the 959 adorned the walls of many bedrooms, along with the F40 and Countach. One look at either of those cars quickly reveals everything that need be said about the 959. It differed from them in nearly every way and for that fact alone will always be cherished.
-Rob