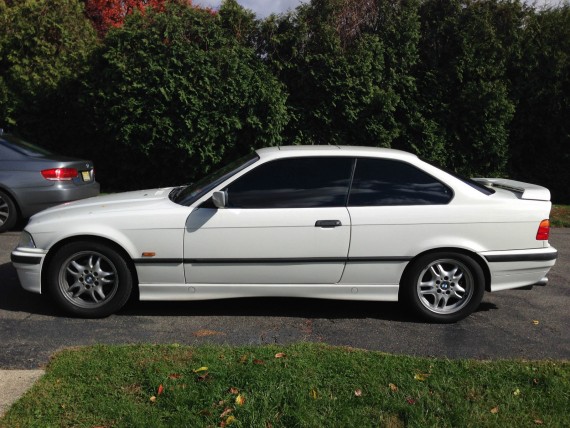 Occasionally I'll come across a car that at first glance seems dingy and hardly worth my time writing about. Such was the case with this E36 BMW 328is, but upon closer inspection of the photos I thought it worth posting. The rear seats appear to be in fantastic condition, same goes for the front passenger seat. The drivers seat does appear to have a normal amount of wear for the vehicle's age but no cracks, tears or other egregious blemishes are mentioned. The owner has added sport pedals and an M shift knob which are nice little touches.
If I have one gripe it's that they didn't put more time into properly photographing the vehicle. I know not everyone is a master of automotive photography but it's pretty easy to copy what the professional listers on eBay do and apply it to your own post. Lack of photographs of a car from every angle will only make potential buyers concerned that something is being hidden, though in this particular case I think it's just laziness.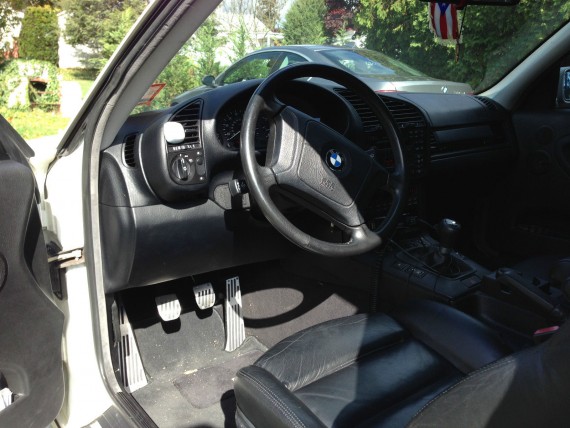 Year: 1998
Model: 328is Coupe
Engine: 2.8 liter inline-6
Transmission: 5-speed manual
Mileage: 101,751 mi
Price: $6,500 Buy It Now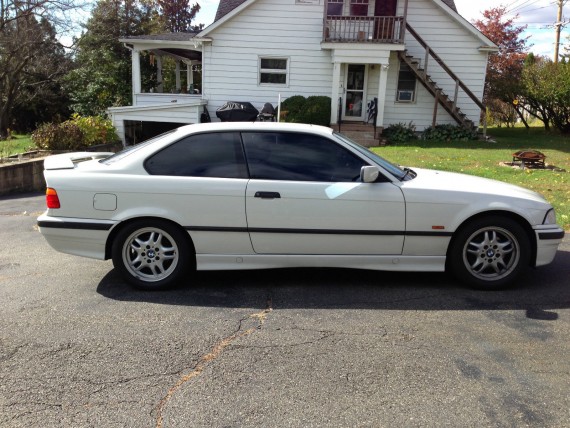 I'm selling my pride and joy. 1998 328is E36 that is in very good condition the only thing that is wrong with this vehicle 🚗 Is airbag light is on. It has an aftermarket exhaust, a performance download, cold air intake. You won't find another one like this. Anyone knowing E36's will agree. car has aftermarket halo's. Will have car detailed before taken to it's new home, my loss is your gain have fallen behind on a few bills so car must go!!!! Good luck bidding any questions please ask.
The seller notes that the only issue with the vehicle is the airbag light being on which should be an easy fix. The AutoCheck section shows the vehicle was hit in the driver's side door in 2004 and not much else. I'd want to find out as much additional information as I could but ultimately it seems like a minor incident, one that shouldn't prevent a person from thoroughly enjoying this car. It's rare to find these in very near to stock form and this one appears to have been well taken care of the majority of its life. The current owner took it in with only 58,744 miles on it in the spring of 2011, so another 43k on in nearly four years is quite easy. Of course I'd want to know a lot more about the owner's driving habits and those prior to him if possible but from the information given, it appears this coupe dodged the tuner crowd and ended up with more conservative drivers.
With a Buy It Now of $6,500 I wouldn't say it represents the deal of the century but it's not ludicrous either. E36 M3 coupes can certainly be had for the same or less money but the condition of those vehicles and miles traveled will not be so attractive. What is attractive is the idea of having a rather clean, comfortable daily driver with some pedigree that you don't have to worry about. The 2.8 liter inline-6 in these have proven to be very reliable motors over the years and while it won't pin you to your seat, it's enough to have fun with when you want to. If I was ready to pull the trigger I'd hope to spend no more than $4,500 on this car and I suspect that's about where the bids will top out. However there are those out there who are less cautious than I and might just decide to hit that Buy It Now button and be done with it. Wouldn't be the most reckless decision in the world given the potential for very long term enjoyment. For example, check out this guy Doug's E36 journal, paints a nice picture of what ownership could be like.
Cheers,
-Andrew