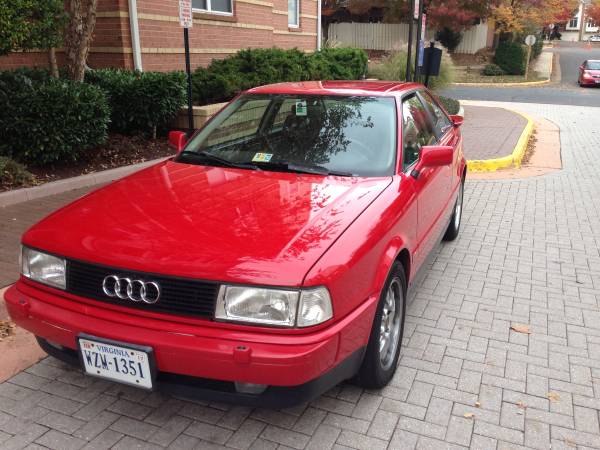 For some time, the B3 Audi Coupe quattro enjoyed a coveted place in the lineup, and many enthusiasts still consider them the high point of Audi design. However, in the market place their star has fallen slightly as newer and faster cars have become more affordable. While for some time a solid example would have cost you well north of $6,000, these low production all-wheel drive hatchbacks seem to have fallen on harder times recently. They have a reputation for being slow compared to the competition – the result of being relatively heavy rather than lacking in the motor department. The 7A inline-5 20V motor is a true gem of a motor, and on the fly these Coupes are quite entertaining to drive. Of course, as with most of the Audi quattros, turbo conversions are popular and the possibilities are near limitless. The B3 chassis also upped the electronic quotient for the driver compared to the relatively simple B2s. Electronic fuel injection, electronically locking (and automatically disengaging) rear differential, a Torsen center differential, electric seats and automatic climate control moved the B3 upscale from the B2, along with added safety features. However, this past year the first of these Coupes turned 25 years old – an age that qualifies them as being antique in some states. Audi only sold a reported 1,730 of these Coupes between 1990 and 1991 model years, and the best (and probably optimistic) estimates put only about 75% of those still on the road today. So, today instead of looking at two modded examples, here are two clean drivers that could be an affordable and unique classic: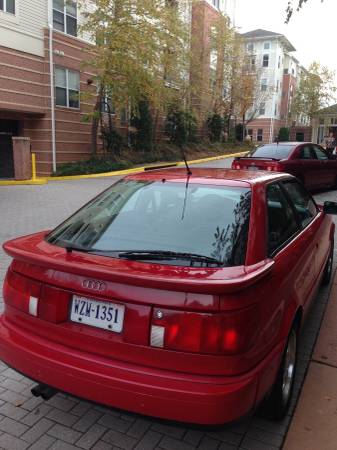 Year: 1990
Model: Coupe quattro
Engine: 2.3 liter inline-5
Transmission: 5-speed manual
Mileage: "128,000" mi/TMU
Price: $4,500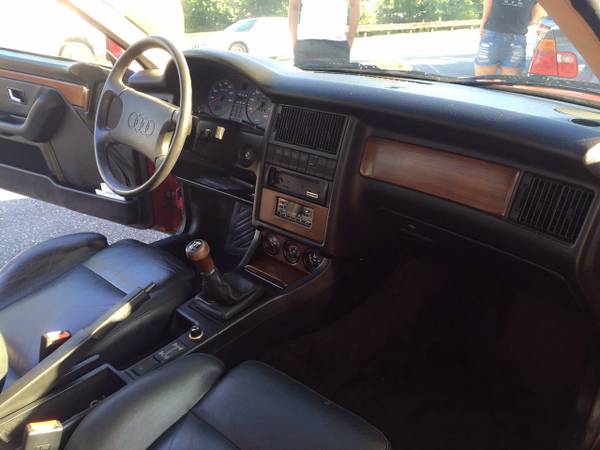 1990 Audi Coupe Quattro Tornado Red Low mileage.
-Euro headlights
-"Blue" upper strut bushings
– 125610 miles on the odometer. The odometer died last year, actual mileage roughly 128k
– Leather seats
– Original speedlines with Dunlop SP5000 included
– ASA 16″ wheels with 205/55/16 tires

Asking for $4,500 OBO.
Serious buyer only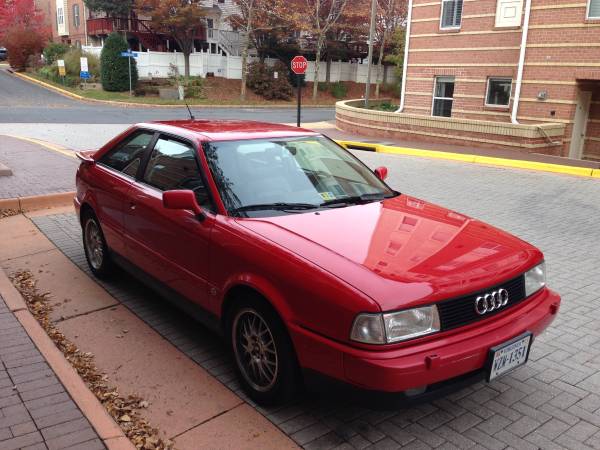 Tornado Red seems to be the most popular color these Coupe quattros came in, and this example overall looks splendid. The wheels have been upgraded to ASA units which look more modern and purposeful, but in my eyes don't suit the design the best – luckily, the originals are included. The leather and exterior condition seem to corroborate the odometer reading, and the European H4 headlight upgrade is certainly a good one if you enjoy driving when light conditions aren't optimal. At $4,500, this seems like a pretty tidy example if it doesn't have major mechanical faults.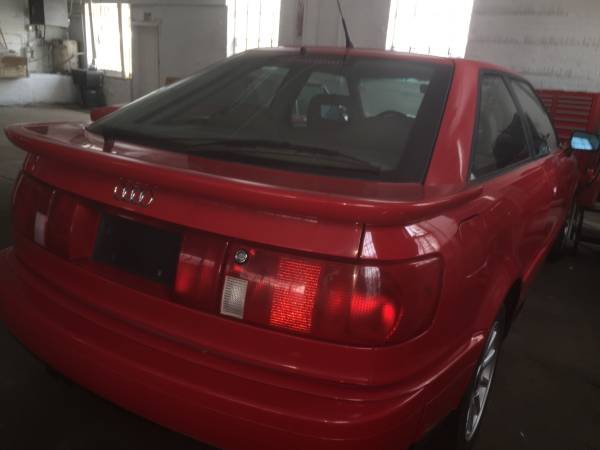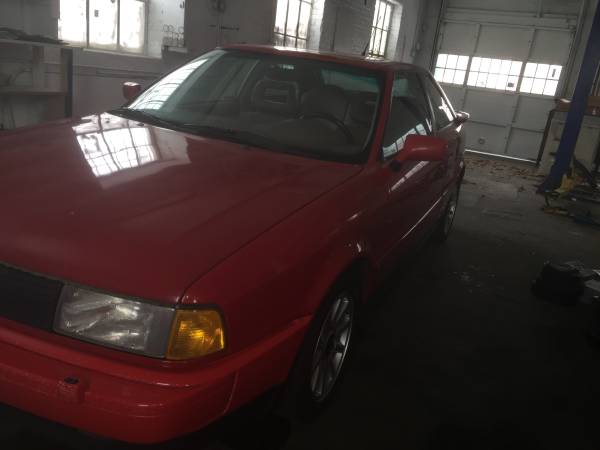 Year: 1990
Model: Coupe quattro
Engine: 2.3 liter inline-5
Transmission: 5-speed manual
Mileage: 144,000 mi
Price: $4,500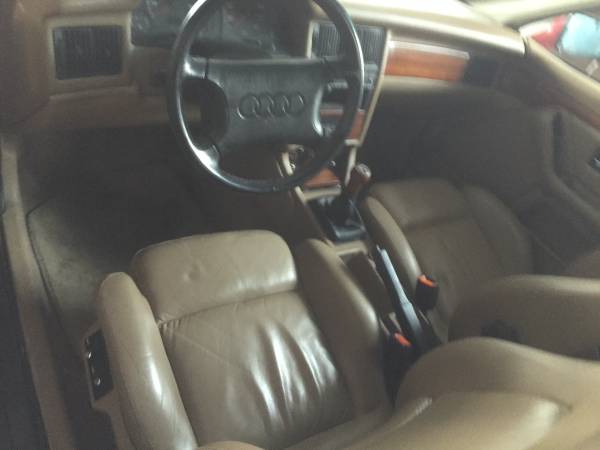 I will be selling my 1990 Audi Coupe Quattro with 20 valve engine and 5 speed manual(this is a rare 2 door of that era, not a 4 door) I have owned this car since 1994 when it was purchased from insurance company due to front end accident. I owned an Audi/Vw repair shop and the car has been stored indoor for most part. It currently has 144k miles on it. We replaced the right fender, front bumper and right headlight. The good was repaired. The interior of the car is immaculate. No, wear, tear or cracks. Exterior has few dings but mostly in pretty good shape. The car will come with a salvage history from then. Mechanically the car is in perfect condition. Everything works, nothing is broken or in need of repair. it has brand new tires, great brakes, cold R12 A/C. Timing belt water pump package done at 95K. If interested please call or text (seven 2 zero) 394-AUDI. Thanks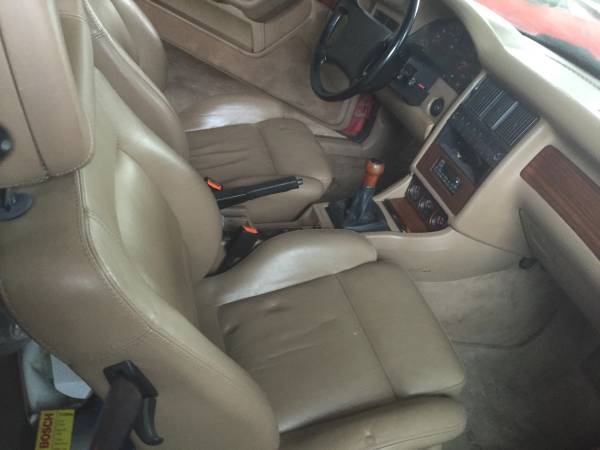 Another Tornado Red example, this car features the Travertine leather interior that was less frequently seen than the black. It looks quite striking and nice to see the tan tone inside of the red. Unfortunately, this car was wrecked, branding the title but the repairs (from what is shown) look nice. While not correct, the car is wearing Speedline wheels – these were featured on the later B4 model, and again don't really suit the design well in my mind. If the repairs look good and the car is mechanically as described, again this car looks well priced – even considering the accident history.
At less than $5,000 each, it's hard to see how you'd go wrong in either case. Parts are becoming increasingly hard to source for these older Audis, but the internet and avid community that loves them manages to keep them alive. They're not as sporty as some of the competition, but they've got fantastic build quality, a lovely design and are unique enough to really stand out from the crowd.
-Carter