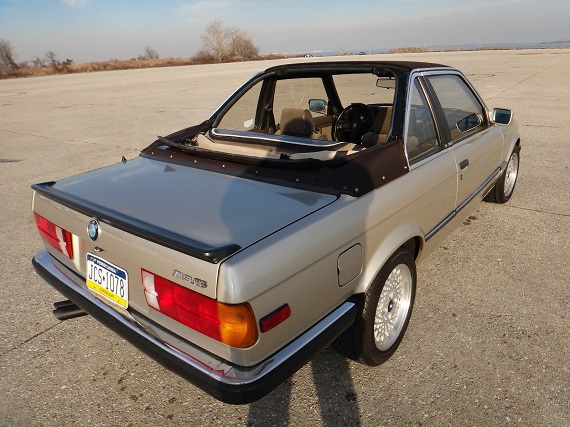 There was a period in the mid 1970s where it appeared that safety nannies like Ralph Nader were going to bring about the death of the convertible. Consider, for a moment, that in 1965 Americans bought nearly 500,000 4-seat convertibles – but by the late 1970s, Detriot had completely abandoned what had been a very successful market. Today, it's German firms that are the leaders in convertibles sold in the U.S. – no surprise, really, when you consider the number that are available. From the Eos and Beetle to BMW's 3,6 and Z series, along with plenty of Mercedes-Benz models and Audi's TT, A3, A5 and R8, there's no shortage currently of options with air above. Go back to the early 1980s, though, and there were really only two. You could pay a lot of money for a Volkswagen Rabbit Cabriolet, or you could pay a ridiculous amount of money for a Porsche 911 Cabriolet. In response, many aftermarket tuners offered to take the top off just about everything from the S-Class Mercedes to the Porsche 928. Baur was one such firm, offering a drop-top version of the 3-series before BMW did. Rare to find, there's one that's popped up for sale today: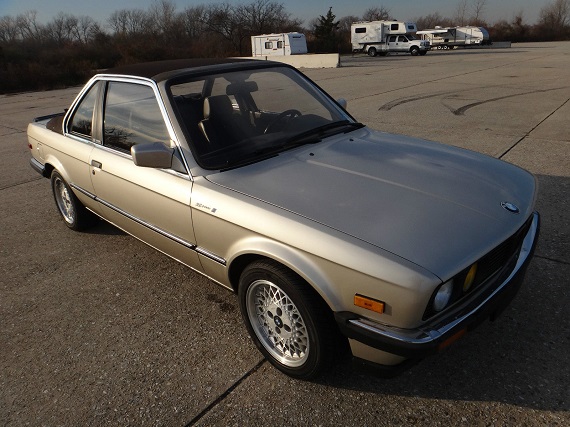 Year: 1985
Model: 323i Baur TC
Engine: 2.3 liter inline-6
Transmission: 5-speed manual
Mileage: 96,000 mi
Price: Reserve Auction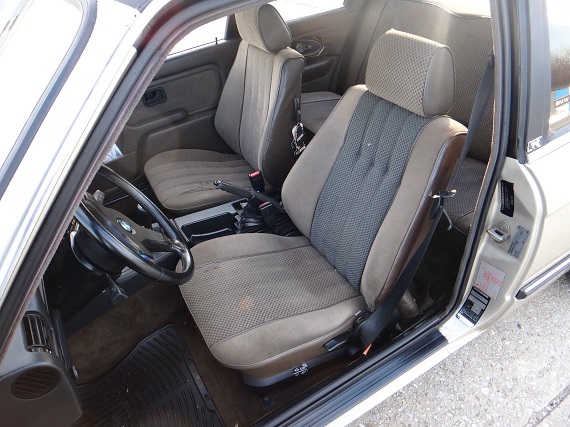 "1985 european bmw 323i baur, car has new front suspension including new bushings and struts, same with rear suspension -has new shocks, new water pump with housing and belt, engine is tuned and runs properly, no leaks of any kind. car has no power steering. paint is nice, interior is good , few cracks in dashboard, car runs and drives nicely, clutch is good, can be used as daily driver rite away, any questions- contact me. thank you."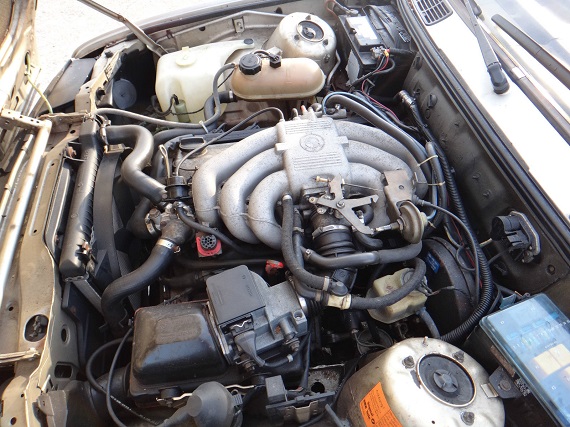 While not the most beautiful 3-series ever crafted, I always love seeing these Baurs. They're neat, well executed, and quite rare. This one sports some recent maintenance along with Rial aftermarket wheels and some interesting AHG badges – a period tuner of BMWs. The M3 badges and yellow lights go a step too far for me, but are popular items in the E30 crowd these days. If you really want to set yourself apart in that scene, a Baur is a much better option than even the more predictable M3. Pricing should remain fairly reasonable compared to the more plentiful hardtop options which currently flood the market, but the reserve is still on at $4,500 with a day to go. That's well below where I'd expect this car to trade, which in today's market should likely be more in the $10,000 – $13,000 range – if you can find the right person who wants it.
-Carter