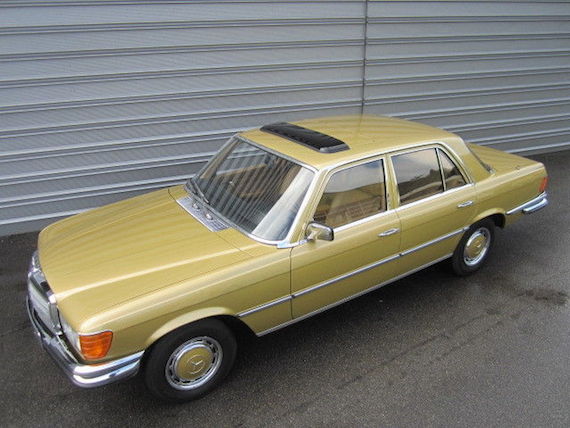 Even though it's old enough to be considered a classic, the W116 Mercedes-Benz S –class seems to lack the following that its predecessor, the W108 or its successor, the W126, have garnered. Today, we'll take a look at two W116s which appear similar on the surface, due to their golden huge, but are, in fact, rather different. First up is this 280S for sale in Germany equipped with a 4-speed manual gearbox, a combination we never saw here in the US market.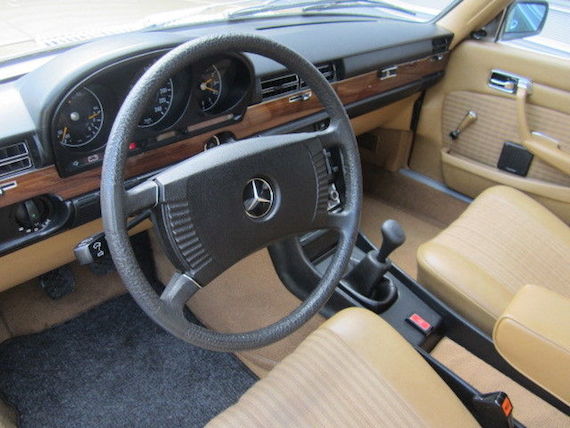 Year: 1974
Model: 280S
Engine: 2.8 liter inline-6
Transmission: 4-speed manual
Mileage: 75,900 km (~ 47,162 mi)
Price: €15,990 (~ $19,914 USD)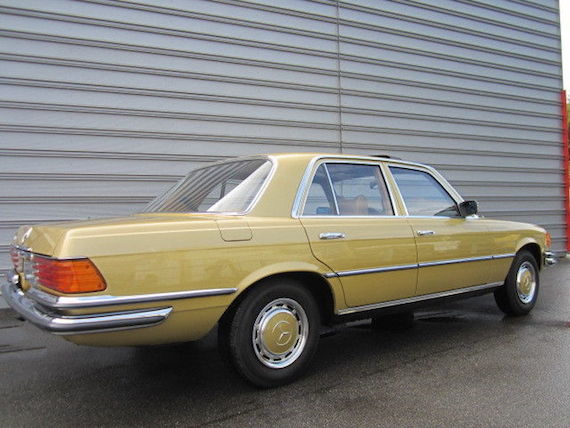 Original 75,900 KM, German vehicle, customer services at 535 KM, 8,075 KM, 18,500 KM, 27,988 KM, 37,042 KM, 42,843 KM, 45,172 KM, 54,158 KM, 58,300 KM and new to vehicle handover, Icon Gold Metallic, Radio Becker Mexico, 2 mirrors, electric sunroof, etc.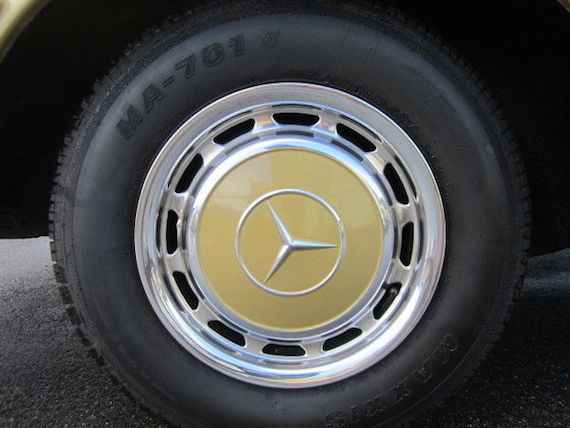 There seems to be a never ending supply of decent, low-mileage classics to coming out of Germany and The Netherlands these days. Folks there seem to really appreciate the "youngtimers" and classics, as you can still see cars decades old like this barely broken in mileage wise. At almost $20,000, this is very strong money for a W116, not factoring in the inevitable importation and shipping costs for those interested stateside. But, if you must have a W116 with a manual gearbox, there are few good options out there. This could be a tough sell at this price point for any US buyer, so more than likely someone in Europe will snap this up.
Next up, we'll take a look at a 1973 350SE for sale in Toronto, this time equipped with a 3-speed automatic transmission.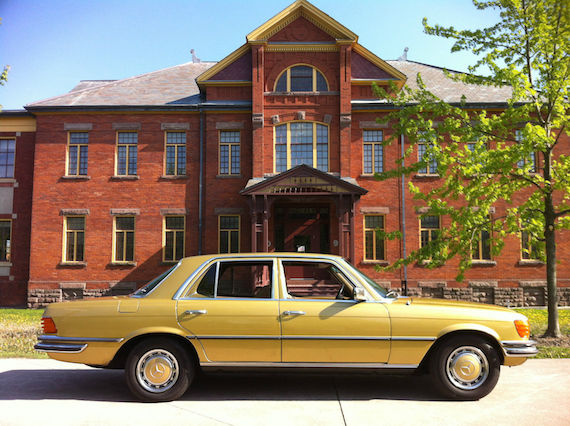 Year: 1973
Model: 350SE
Engine: 3.5 liter V8
Transmission: 3-speed automatic
Mileage: 203,000 mi
Price: $7,009.24 Buy It Now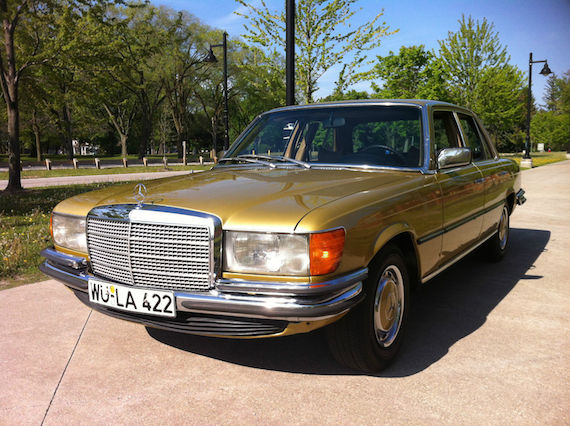 1973 Mercedes-Benz 350SE Eurospec car in good shape, rare W116

This German market car was brought into the Canada over 20 years ago by the same family I bought it from in 2009. Great car in good shape. Not a 100% show winning car but a great driver. The interior is in great shape and runs and drive excellent. I have original books, brochure, 2 keys, a clean carproof report, title/ownership in hand. No liens, no stories. Just a great affordable and rare classic Benz. Perfect for summer cruising.

The car doesn't carry original paint. It was redone by the previous owners years ago. The car is very solid throughout. It does have some minor areas with surface rust but nothing major. There is some on the driver side floor. But I have had this car on the hoist and had it checked over. It is NOT a rust bucket by any chance. Just an old car with some good use but in good solid shape. The body moldings are all present and all is complete. The truck has 4 small holes for a previous spoiler that was mounted unfortunately. The interior is also very complete and in great shape. Again, this car is not perfect but much more than a project. It is a very nice driver that starts every time. I am a long time car dealer and have had this car in my personal possession for many years. I know the car well and have driven it.

Please make sure you ask all questions and perform any necessary inspections prior. And please have funs ready. I can provide great rates anywhere in Canada and assist with shipping. I will gladly ship anywhere in the world at your cost.

Open to reasonable offers only. Car can be viewed locally by appointment only. I am a registered Ontario dealer and so applicable tax is always applied. If you are local and have an interesting trade please feel free to contact me. Kindly call Vasco to view or for more info at 416.560.2001. Thank you.

VSR Automobiles Inc.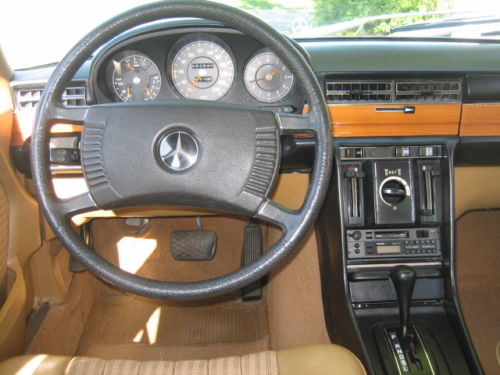 As much as the manual gearbox intrigues me, I would probably opt for the 350SE in this case. The car is over here on these shores already and the larger, fuel injected engine mated to the automatic gearbox suits the nature of this cruiser better than the carbureted six-cylinder engine/manual combination in the 280S. Sure, they aren't the monster 6.9, but these early W116s, with their slim bumpers and flush headlamps look sharp, especially in this vivid, decidedly seventies hue.
-Paul