Americans are somewhat used to performance cars not being available on our own shores even though they might be available elsewhere. In many cases there are no alternatives and we must simply live with this fact. Sometimes, however, the manufacturers make available a car that strives to fill this void. Such is the case with the car we see here, a 1986 Porsche 911 Carrera Cabriolet, located in Florida, equipped with the M491 package. Referred to as the Turbo-look or Widebody Carrera these combined the standard 3.2 Carrera engine with the body, suspension, and braking of the 911 Turbo and offered buyers a 911 with some performance and appearance upgrades during a time when the Porsche 930 was unavailable within our market. Like most any other widebody Carrera, these were some of the best looking of the standard cars produced and have become quite sought after by enthusiasts and collectors alike.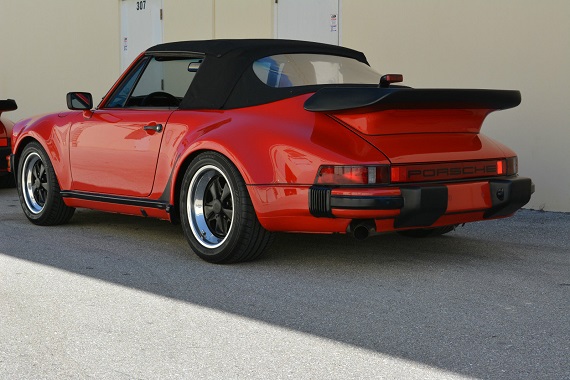 Year: 1986
Model: 911 Carrera Cabriolet
Engine: 3.2 liter flat-6
Transmission: 5-speed manual
Mileage: 33,000 mi
Price: $69,500 Buy It Now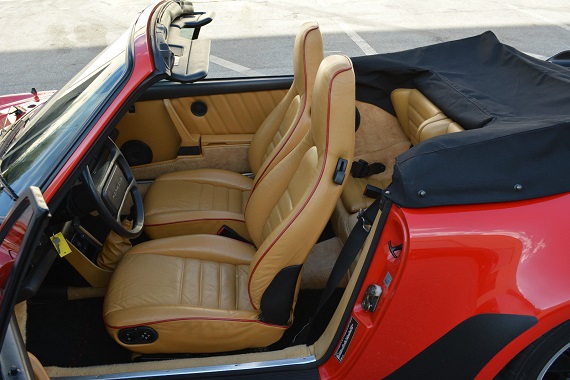 1986 Porsche 911 Factory wide body M491. Lots of Service history, manuals, new tires ( two weeks old ). Top is excellent, all wheels look like new. Transmission shifts smooth, clutch is good. Boot cover, tools kit included. Carfax available.

Please email for loads of additional photos. No Disappointments!

Phone number : Five six one – three two two – eight five two six

Will consider trades. Prefer air cooled Porsche, but will consider anything. I'm looking for Slantnose or Turbo. Finders fee / Commissions paid.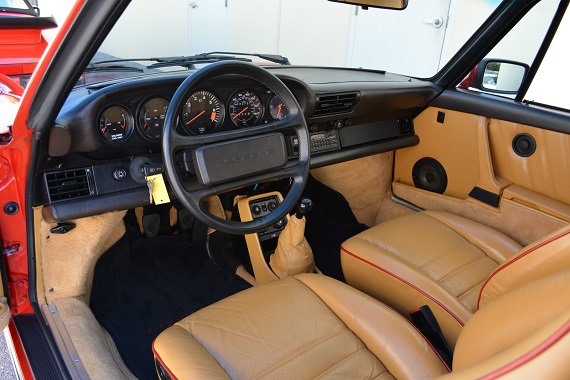 I'll be damned if that first picture doesn't make this car look orange. Probably more of a burnt orange, but I have to go through quite a number of pictures before its stated color of red becomes definitive. And it is definitely red so there's nothing to be worried about there, but these shaded pictures really aren't doing the color much justice. I digress. The M491-equipped Carreras have become increasingly popular the further we have moved from their time of production. And that makes some sense. Given the lower stresses on the engine these make for an easier investment as they near their 30th birthday. Have they reached almost $70K though? Probably not. The last M491 Cabriolet we featured sold for less than its $55K asking price and while that was back in April it would be asking a lot to see that much appreciation in a mere 6 months. Still, this particular example has low enough mileage and appears in the sort of condition that we might expect it to see a fairly high price and like many other air-cooled 911s it is only a matter of time before someone decides it's worth pulling the trigger.
-Rob