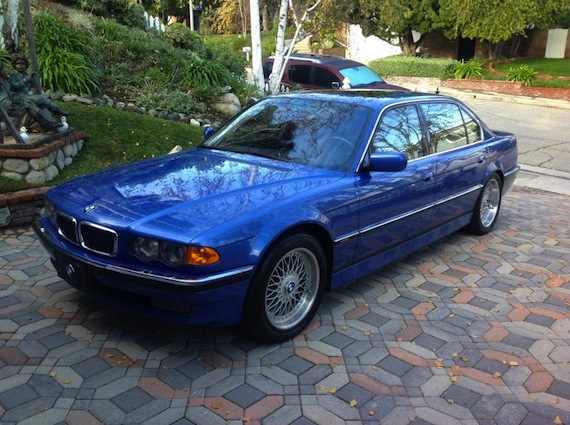 If you're new here, my love for Estoril Blue is deep and unabashed. Part of this is sentimental, as the first M car I experienced and drove was Estoril, and part of it is that it's just a damn gorgeous and deep color. I am instantly more intrigued by the F30 when they are in this uncommon hue. A while back I did a post with 3 different Bimmers all in Estoril, but today's is a new one for me. Custom ordered from the factory, this owner (still the original) made a great choice and tacked on a few extra grand to his already-expensive E38 750il. It looks smashing, although the shadowline trim available on the 740 sports would make it even better. The V12 has less than 75k miles on it and it's a BMW CCA member, supplementing the desirability of the great E38.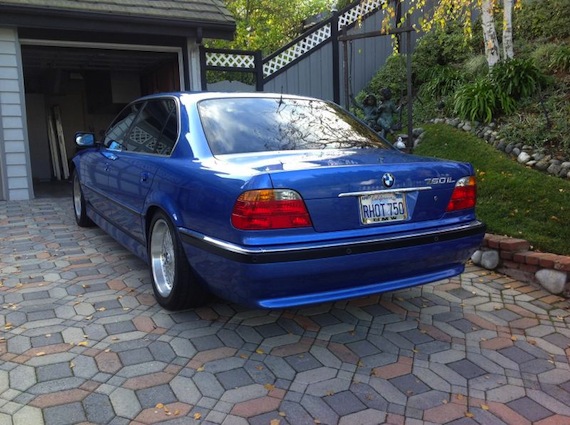 Year: 1999
Model: 750iL
Engine: 5.4 liter V12
Transmission: 5-speed automatic
Mileage: 73,500 mi
Price: $15,000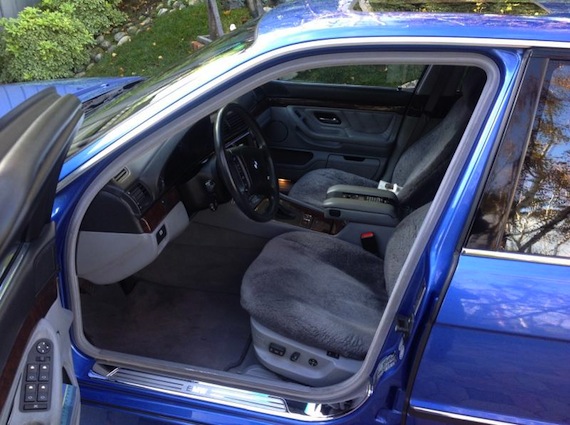 One of a kind fac ord paint. All serv and maint performed. Original owner. Always garaged in warm weather. Drives very smooth with v12 power. Truly one of a kind. Everything in good working order. Looks and drives xlnt. 73,500 orig miles.
If you're interested in the monster V12 long-wheelbase E38, this is the way to go – low miles, cared for by an enthusiast, and a unique special order. If you can work him down a little form the asking price, this is a great luxocruiser.
-NR