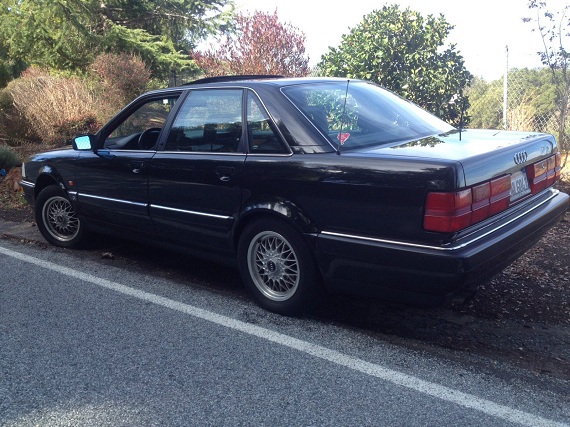 If I were looking for a V8 quattro, there are a few conditions I'd want met. Unless it was a manual, I'd really prefer the later 4.2 models. There were subtle changes such as the climate control and transmission cooler that, coupled with the higher power, make it a bit more enjoyable than the 3.6s in my opinion. Couple that with the easier to live with S4-spec G60 brakes and great BBS wheels, and the 4.2 really is the one I'd look for. The second condition to buying any Audi V8 is the history; specifically, if you're serious about one you really need to buy from an owner who has maintained the car well – ask me why. Today's 1992 V8 fits both of those stipulations; it's a first year 4.2 upgrade, coupled with a strong ownership history – and it looks great in black over black: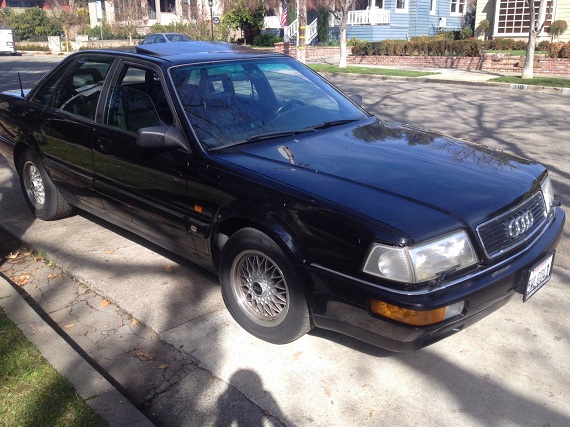 Year: 1992
Model: V8 quattro
Engine: 4.2 liter V8
Transmission: 4-speed automatic
Mileage: 121,199 mi
Price: No Reserve Auction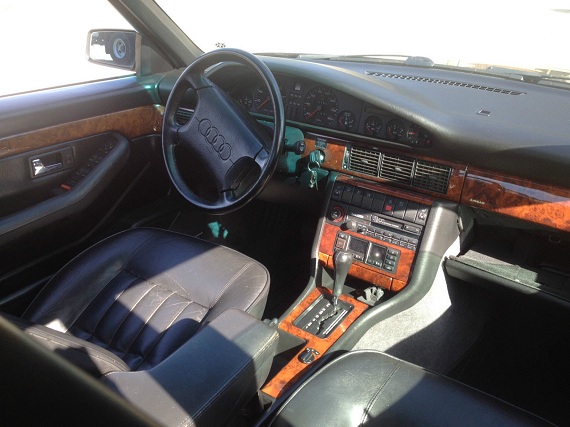 I'm am selling my beloved. And I promise you will never see another one on the road. This 1992 audi v8 Quattro 4.2 has been very well cared for and shows all over. Black on black electric memory heated front/rear seats. Electric everything and onboard computer. 121,000 miles timing belt water pump thermostat done at 105,000. Just rebuilt steering pump with one year warranty from certified zf distributor. Beautiful car in and out. The v8 quattro won the 90,'91 dtm series against the BMW e30 m3 and mercedes 190e with it's 275 hp 4.2 v8 own a piece of German muscle for a fraction of its original 60,000 sticker price. Service history since new, owners manual tool kit and jack present. The 10 disk changer in the trunk is present but I cannot get it to power up. A fantastic car to drive, and very rare, the predecessor to the a8 that honed its skills on the track. dent on the trunk lid near the lock paint chip on the left rear bumper and front right. Worldwide shipping is available and I will be happy to help in transport to a san francisco bay area shipping port. Any questions or additional photos or video please feel free to ask. NO RESERVE HAPPY BIDDING!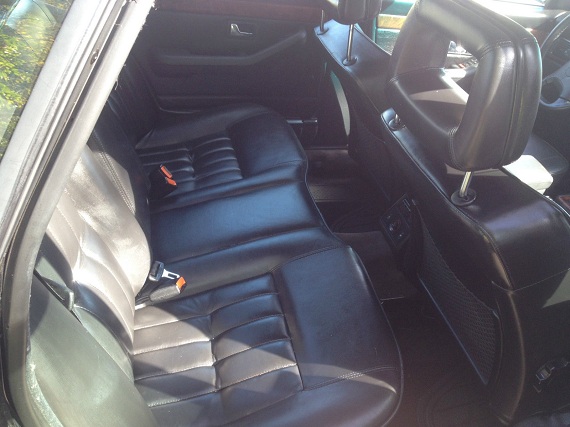 Crucial in this post is the dreaded V8 quattro timing belt service that was completed (either very late, or very early) at 105,000 miles. That leaves you 40,000 or so miles before really worrying about it again, and aside from that the only other big dollar item on the V8s is hydraulics – which usually are only suspect on abused or higher-mile cars. This car has a rebuilt steering pump, which solves that issue too. Together, those two items along represent over 75% of the opening bid on the car. Add in that this is a West Coast car, and the typical Eastern wear and tear are nothing to worry about as well. Also notable is how much better the black leather seems to have stood up compared to the often worn-looking Travertine leather that many V8s got. Downsides? Well, I guess if I was buying black would probably not be my choice – but it's a nice departure from the typical Pearlesant or green that adorned the 4.2s. There are two dents on the trunk, but the trunk is shared with other models and there is always one being parted, so that shouldn't really hold you back. Also, the V8 badges are missing from the front and rear – perhaps it had some bodywork at some point? All in all, this looks like a very solid example of the late V8 quattros, and is probably the one you should buy if you're seriously in the market. As I'm about to head out to the lakes to instruct in some Audi winter driving events, I can't help but wish I was heading there in this car.
Thanks again to our reader John for spotting this ride and sending it along!
-Carter