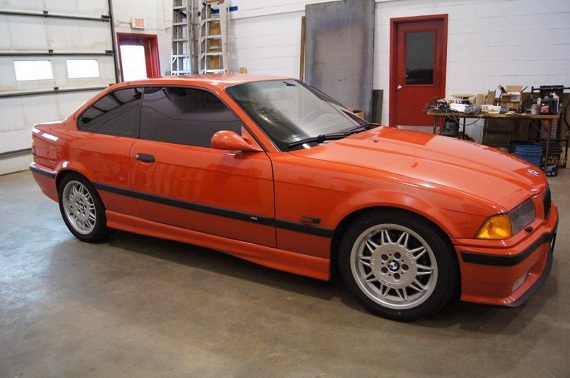 For some time, there was a giant gulf in between European-spec cars and U.S. spec cars. Granted, part of that divide still exists today if the large assortment of cars that do not make it to these shores, but at least enthusiasts can rejoice that at last – for the most part – performance versions that are available in Germany are very close to the same that we receive here. One of the last notable cars to exhibit the large divide was the E36 M3; while Europeans enjoyed over 280 horsepower from the individual throttle body S50B30 in 1992, the later released U.S. spec M3 carried an entirely different motor with some 40 horsepower less. Though the S50B30US is certainly a great motor by itself, the knowledge that the "better" version existed across the pond somehow took a bit of legitimacy away from it. Also differentiating the European versions were better floating rotor brakes, better glass headlights, better lower and stiffer suspension, and some neat interior options: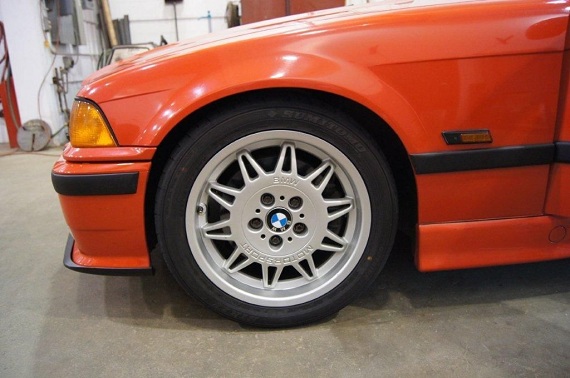 Year: 1994
Model: M3
Engine: 3.0 liter inline-6
Transmission: 5-speed manual
Mileage: 83,076 mi
Price: Reserve Auction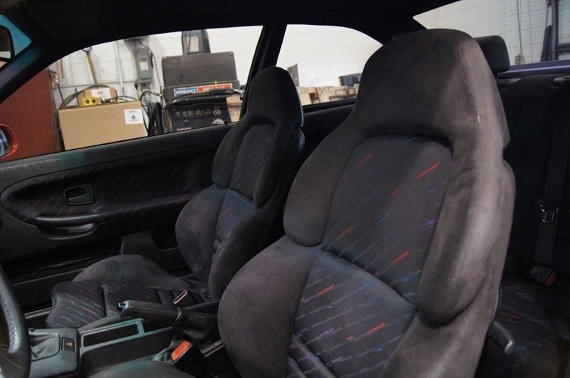 M3 1994 standard LHD, 3.0L S50B30 286hp stock, manual, alcantara interior and very rare impeccable fabrics, full equip, power package, sunroof, full tune-up including any change liquids, ultrasonic cleaning injectors and check valves, many new parts with supporting invoices, works like a new one, do not take one drop of oil, never seen winter, no rust

MORE PICS http://api.viglink.com/api/click?format=go&jsonp=vglnk_14127034717696&key=2da308de027de3f8c64fad0967976c1f&libId=84eec995-331c-4790-ba0a-528b52f364cc&loc=http%3A%2F%2Fforums.bimmerforums.com%2Fforum%2Fshowthread.php%3F2125988-Real-euro-e36-m3-like-new%26p%3D27992314%23post27992314&v=1&out=https%3A%2F%2Fonedrive.live.com%2Fredir%3Fresid%3D377C5D301F543935!1639%26authkey%3D!AMowlQCmlN8FH9Q%26ithint%3Dfolder%252cjpg&ref=http%3A%2F%2Fforums.bimmerforums.com%2Fforum%2Fforum.php&title=E36%20Real%20euro%20e36%20m3%20like%20new%20-%20Page%202&txt=https%3A%2F%2Fonedrive.live.com%2Fredir%3Fresi…t%3Dfolder%252cjpg

SERIOUS BUYER ONLY…….

CALL ME FOR MORE INFO 450-512-8857

Thanks Don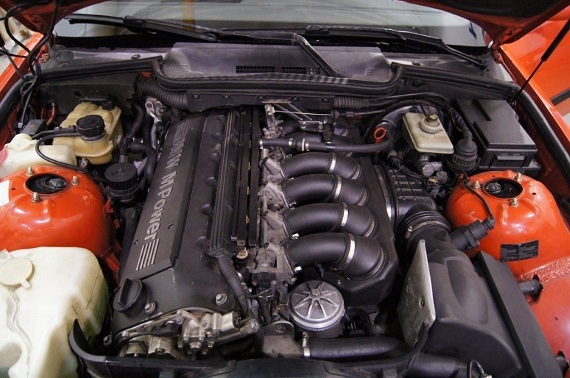 There were a reported very small number of 1994 European-spec M3s imported into Canada when new; they were quite expensive compared to the U.S. counterparts, and consequently only about 50 reportedly imported for that year. It's not clear if this car is one of the original imports in 1994 or just a regular European-spec M3; opening the glovebox should reveal a numbered plaque if it was an original import. I'm not sure that changes value much – perhaps a bit of an oddity if it had it, or it might be more valuable to a Canadian, but most American M3 fans would just be happy with all of the European bits. Does that mean this car is more valuable than a U.S. spec E36? Most certainly, and the condition and color combination is good – but that doesn't mean you can just waltz it across the border. Unfortunately, this car is still the best part of 5 years from being importable and is far to nice to part out. U.S. fans will keep holding their breath, waiting for a chance to get their hands on these "full-blooded" E36 M cars.
-Carter