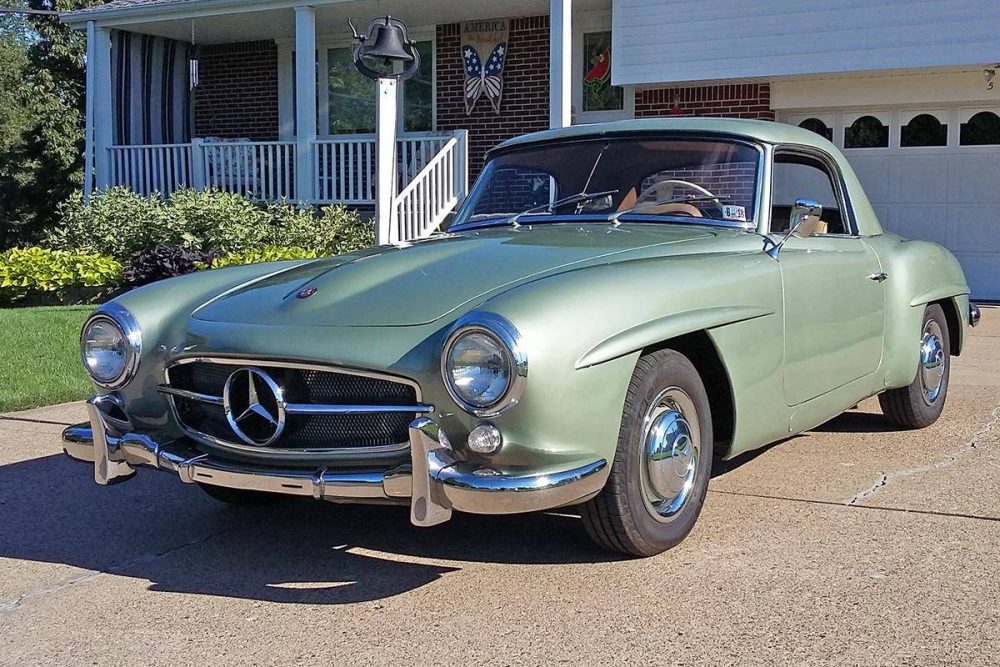 I write a lot about Mercedes-Benz and their monetary values. The overwhelming majority of the time their values are depreciating or, at best, holding steady. Every once in a blue moon I come across a car which is actually appreciating in value. Today's featured car is not only appreciating, but is one of the hottest models in the substantial Mercedes-Benz catalog you can buy at the moment. That car is the 190SL. Produced from 1955 to 1963, the 190SL was the baby bother of the now seven-figure 300SL. Although similarly styled, the 190SL was much different mechanically than the 300SL with a carbureted four-cylinder and built on a shorted saloon chassis as opposed to a tubular space-frame like the 300SL. Because of this, 190SL values stayed relatively flat and didn't have great demand outside of a few particularly outstanding examples. However, now that the 300SL have reached a point where they are so valuable that even putting miles on them is frowned upon by collectors, the baby brother 190SL isn't so "baby" anymore in terms of value and collectibility. Today's 190SL for sale in Ohio is right in that sweet spot for a classic car that can be enjoyed.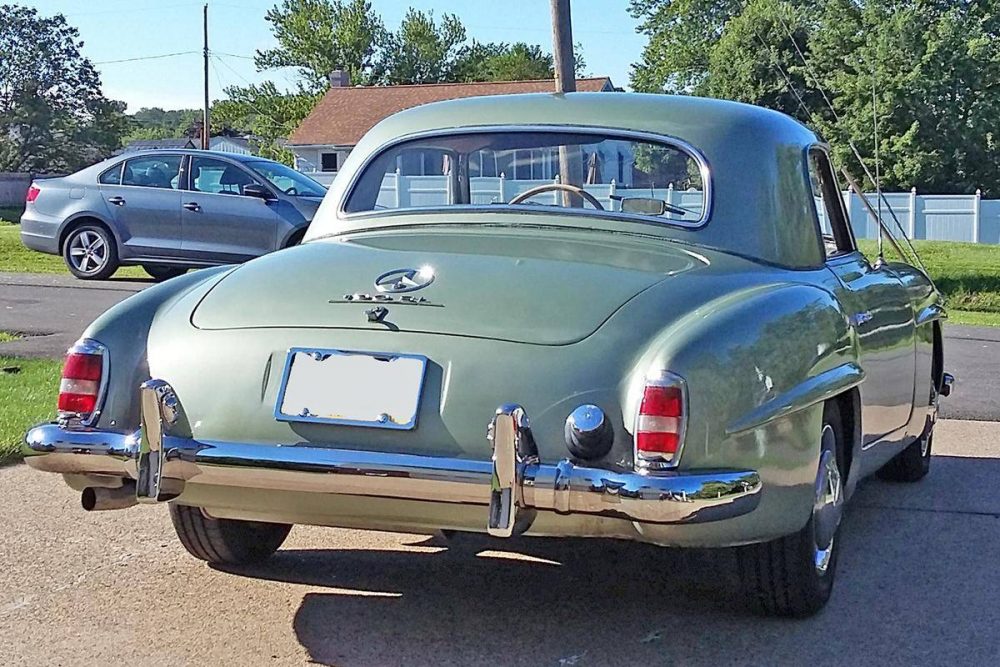 Year: 1957
Model: 190SL
Engine: 1.9 liter inline-4
Transmission: 4-speed manual
Mileage: 94,150 mi
Price: $89,000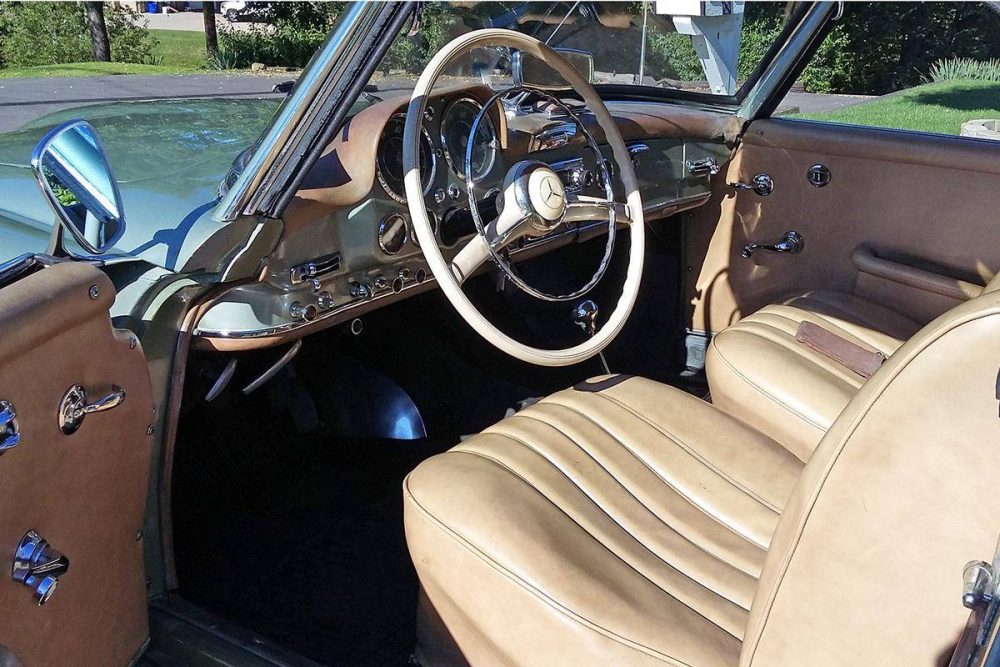 1957 Mercedes 190SL, this is a wonderful 190SL, not only does it looks great, it drives great and is one of the nicest colors that you can find on a 190SL, Hellugruen Green. Note, this car has two tops. The 190SL is not only extremely popular model in the United States for collectors, but also in Europe and many other countries.

Owned since 1973, comfortable ride & handling. Well cared for vehicle for 44 years. Original 4 cylinder engine and original 4-speed manual. Original factory hardtop, black soft top canvas (needs redone). Original wheels cleaned and powder coated. Upgraded Weber Bologna Type 8E side mounted carburetors.

The repaint in original color was done about 4 years ago. The chrome was re-done by Paul's Chrome plating and the car is not known to have rust or accidents. It has a few small dings and maybe a chip that you really have to look for to see. The underside is clean and tidy. The wheels have been powder coated. The tach and speedometer are not currently working. The power brake booster has been replaced, same as original. The car also has a new fuel pump. A newer Hermosa Retrosound radio with Bluetooth that looks like the original has been placed in the car. This is a wonderful car and a wonderful price (try to find a better one!).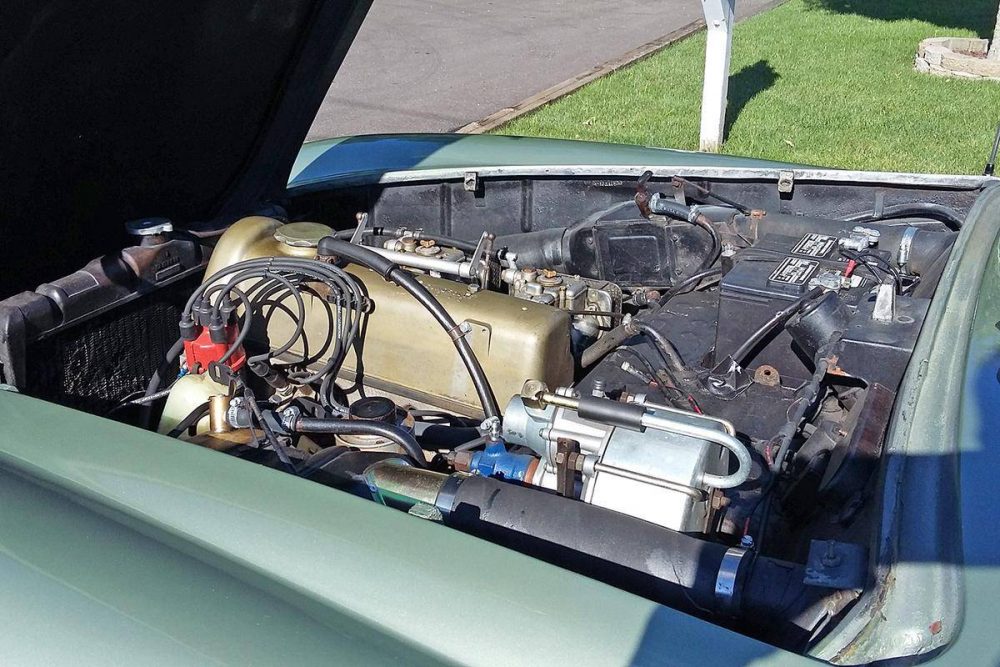 I think the beauty of this car is that you can go either way with it. You want to drive it as-is and enjoy it? Perfectly reasonable in that regard. Want to send it off for a full restoration? Totally worth it considering where prices are heading with the W121, and they aren't showing any signs of slowing down. If you spend the tens of thousands of dollars to do any kind of proper restoration it won't be a wasted investment unlike the majority of cars you spend money on. The nicest 190SLs are now fetching $200,000 and beyond which is a far cry from their perceived $50,000 glass ceiling for the past few decades.
This specific 190SL is painted in the beautiful Hellgrün, or Light Green Metallic, which was renewed four years ago. It's far from a common color on this model and I think it suits this car rather well in a wonderfully 1950s way. The seller does a good job of explaining what service this car has received in its life over the past 44 years from a single owner. It's not a perfect example by any means, but I wouldn't consider it a project either. It's a nice starting point to take to the next level or simply maintain and enjoy. The hardtop being present is a major plus because you actually had to purchase it as a $400 option at the time and it wasn't included as standard like the later generations of the SL.
The price of $89,000 is right in the ball park for an example like this. It's far from a $30,000 rolling project like some for sale, but it avoids the mega-dollar price tag attached to the best Concours examples too. This is a great price to buy-in on these cars and not feel uneasy about losing money. As long as the European sports car market stays stable, which I think it will for the foreseeable future, then there is no way you will lose money on this car. If you decide to go the restoration route, there is no reason this can't be a six-figure car easily.
– Andrew