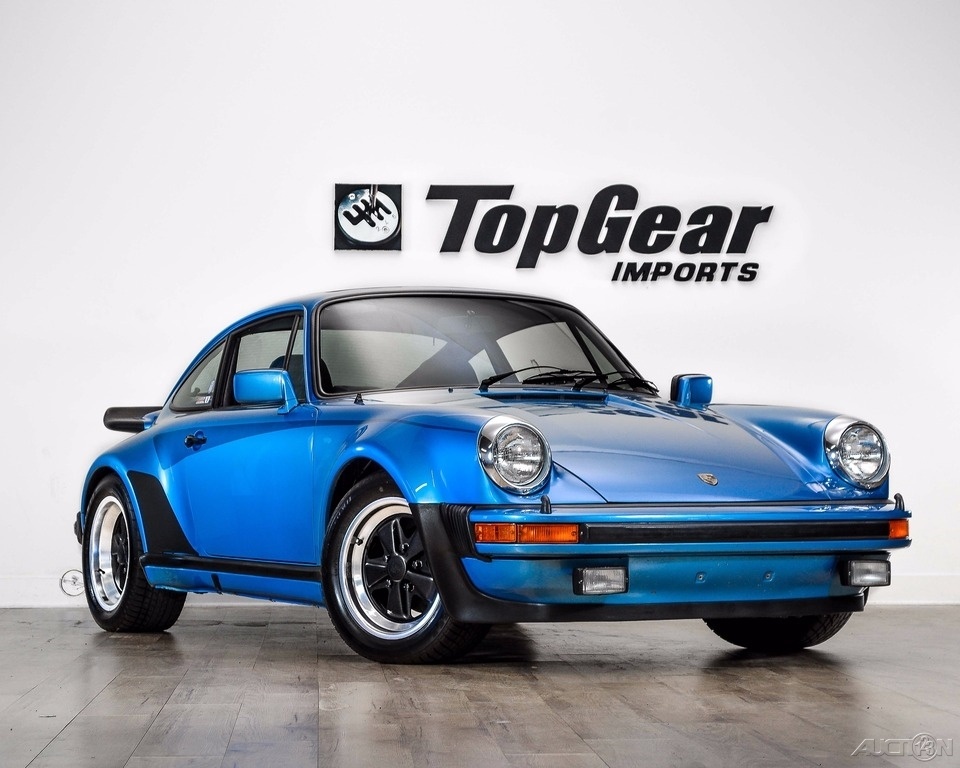 Update 1/7/19: A bit over a year later, this 930 remains for sale. The price has dropped from the original $180,000 ask to $124,888 today.
Minerva is impossible to resist. Among Porsche blues it possesses a combination of brightness and subtlety nearly unmatched for its beauty. It's a vibrant color, but it's metallic accents allow it to shine without going the ultra-flashy route of a pastel. In light or dark it just looks great. Others might prefer another of Porsche's many blues, but for me Minerva is the best.
I've featured it quite a few times, both on turbos and standard 911s, but I don't think I've ever featured it on one of the early 3.0-liter 930s. That's really taking desirable combinations to another level! Here we have a Minerva Blue Metallic 1977 Porsche 930 Turbo Carrera, located in New Jersey, with a matching Blue leather interior and 55,423 miles on it.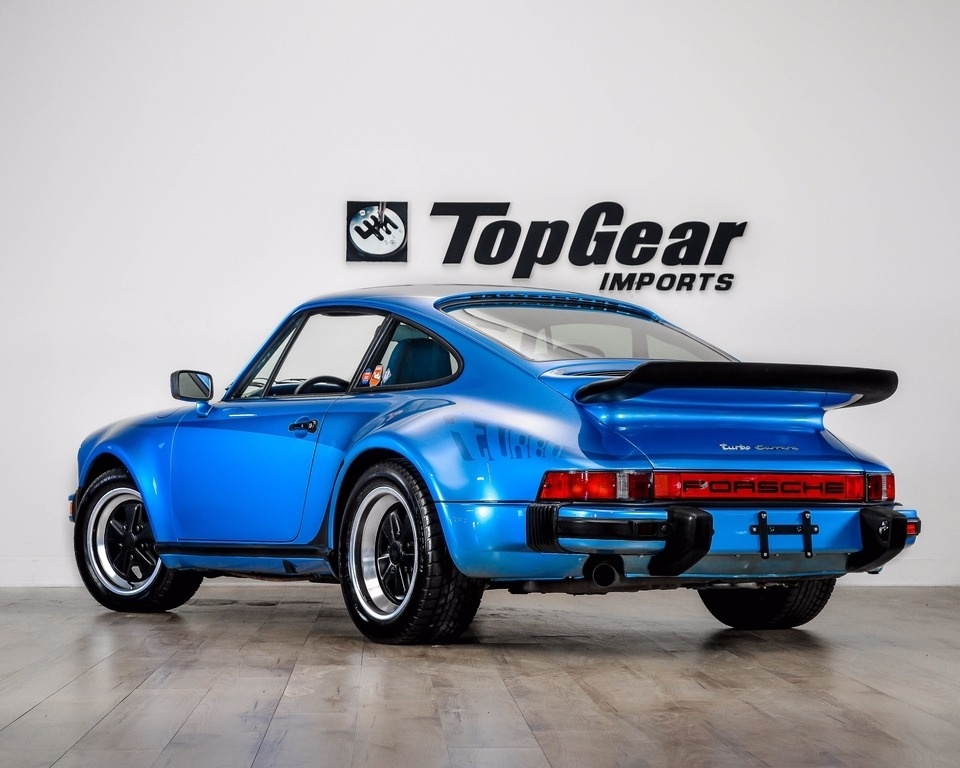 Year: 1977
Model: 911 Turbo
Engine: 3.0 liter turbocharged flat-6
Transmission: 4-speed manual
Mileage: 55,423 mi
Price: $124,888 Buy It Now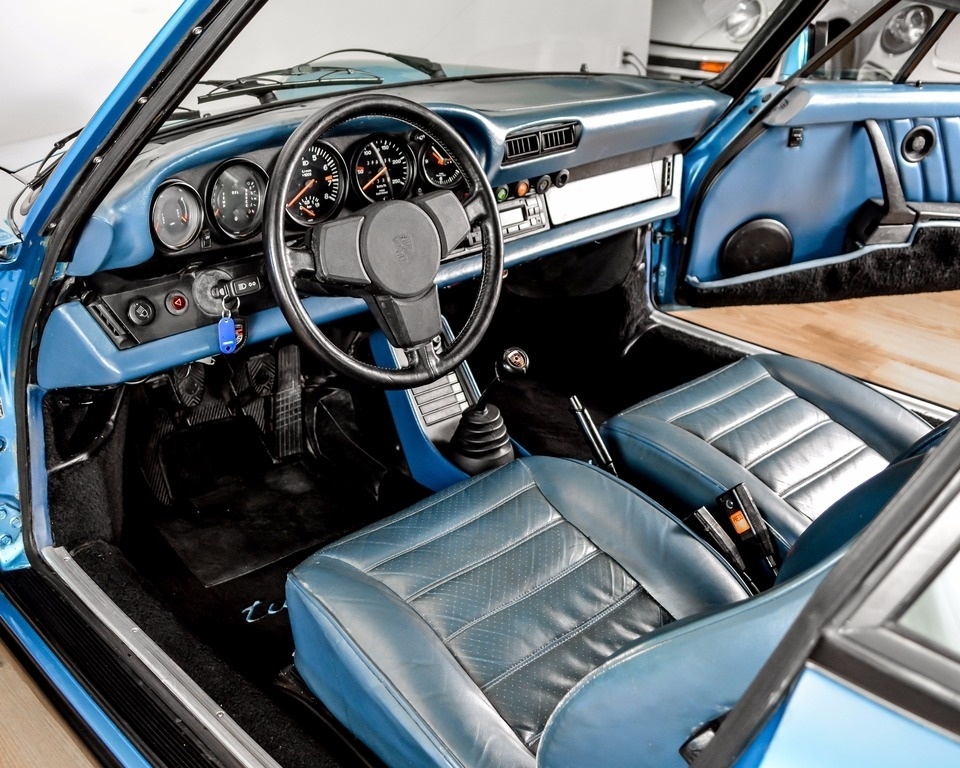 1977 Porsche Turbo Carrera has been in our Private Collection for over 6 years. Matching Number and All Stock Turbo Carrera finished in Rare Minerva Blue over Blue Leather. Driver Quality and comes with All Books, Tools, Compressor, Maintanence Booklet and Recent Service of $4000 including new Brakes. Runs and Drives Great with no leaks. Owner of TopGear Imports Car that has been Rust Free throughout. For More information please call 201.310.0048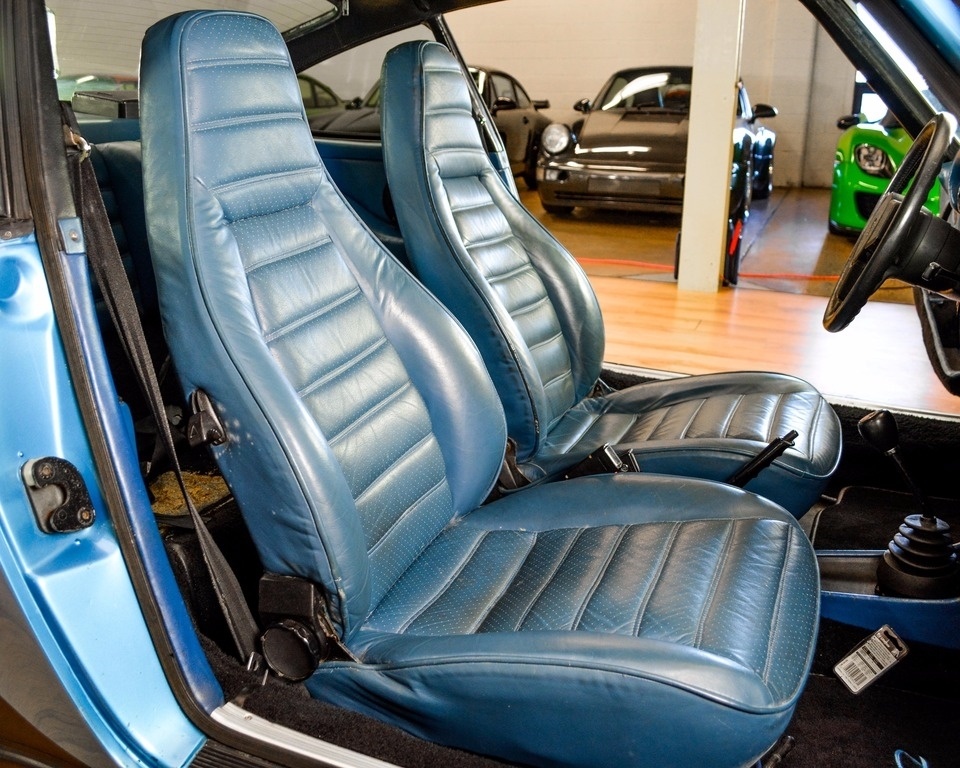 Isn't it beautiful? I really appreciate the detail shots of the paint as they highlight just how good Minerva can look. Those shots also show us some flaws and validate the seller's statement that this 930 is in driver-quality condition. It looks really good, but you can clearly see that some areas need minor attention. As usual, I love the subtle Turbo graphics running along the rear quarters and trunk.
The interior shows similarly with evident wear to the seating and the dash. I don't see any major problems like cracks or tears, but there certainly are areas of the dash that look slightly out of wack. For something driver quality I think it's all fine. I can't say the blue interior is the one I'd choose to contrast with the Minerva exterior, but it is unique and does provide something more interesting than black or tan. As far as documentation goes it sounds like it comes with a decent bit of material, but it isn't clear how exhaustive the service records and ownership history are. Generally, if it's unstated I assume it's unavailable.
Given the driver quality and possible lack of documents I don't think this 930 will be selling anytime soon at this price. A '77 is very valuable and, of course, the colors here are rare and quite desirable, but it's priced at the level of a more pristine example. Given that the cosmetic issues are mostly minor (assuming there isn't something more problematic in the interior than we can see here), if there is a good deal of documentation available, then I could see someone snatching this one up even at this price. We'll have to wait and see if that's the case. Regardless, this 930 likely will live on as one of my personal favorite finds.
-Rob