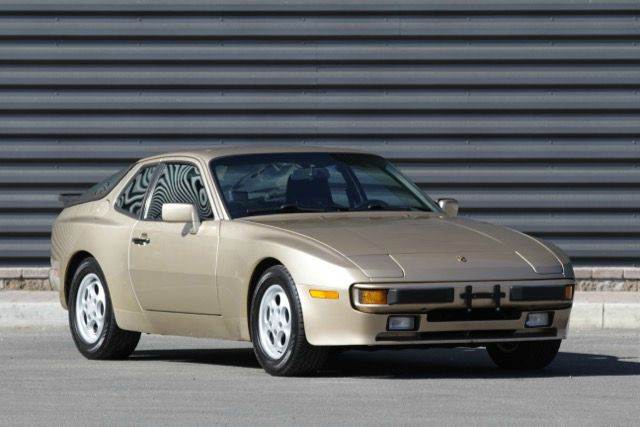 Many will correctly credit cars like the Boxster and Cayenne for giving us the solvency of Porsche and the more exotic models we love to look at daily. But back up to the 1980s, and while SUVs were popular unless you bought a Geländewagen your 4-wheel drive truck wasn't coming from the Vaterland. The 1980s were just seeing the reemergence of the convertible, too, and the popular roadster concepts from BMW, Mercedes-Benz and Porsche were still a decade off (excusing the Z1, that is…). So how did Porsche manage to survive the 1980s? Well, they had some star power with the 928 and the 911 and 911 Turbo models were still popular, even if at the time everyone admitted they felt pretty ancient compared to the competition or even Porsche's own lineup. No, what made Porsche successful in the 1980s was the 944. It's hard to conceptualize how relatively successful it was, but especially considering the relatively high entry price and exclusivity of Porsche cars in general, it was positively a blockbuster. Porsche shifted a total of just over 113,000 944 models between 1982 and 1989, and nearly exactly half of them sold here in the United States. Today it's not unusual to find a 944 still kicking around as a daily driver; solid build quality, reasonable fuel economy and relatively inexpensive repairs thanks to the more pedestrian inline-4 means that quite a few are still living today. Let's also not forget that these were expensive and treasured items for many. Even so, few examples turn up for sale today in anywhere near the shape of this 1987 example at Sun Valley Autos: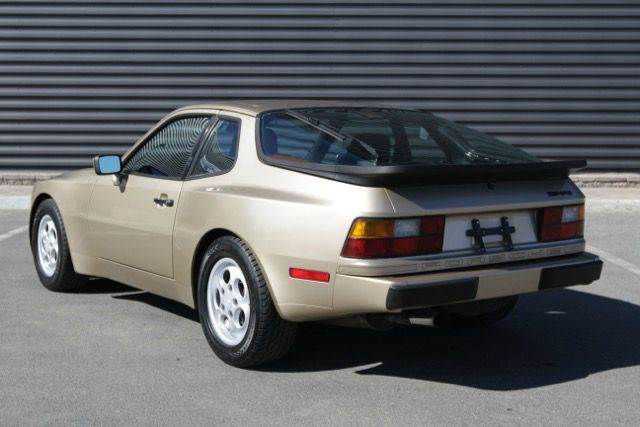 Year: 1987
Model: 944
Engine: 2.5 liter inline-4
Transmission: 5-speed manual
Mileage: 53,864 mi
Price: $12,995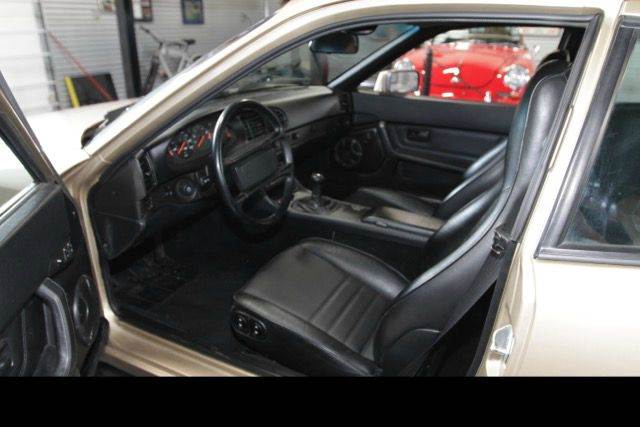 We have one very special Porsche 944 in the showroom at the Sun Valley Auto Club. This is a very clean, accident free, original Idaho car, with 53,864 original, documented miles. This car was purchased new at a Porsche dealer in Boise Idaho back in 1987. Ever since then it has always been garaged and has only seen 2 owners. This 944 has passed emission checks since day one and every check indicates it's actual mileage. The original "phone dial" wheels have been restored, Fuchs were no longer an option, thanks the new anti-locking brake system new to the '87 model. Well optioned with leather seats that are in mint condition, in fact the whole interior from the carpets to door panels, dash and headliner is mint and experiencing no de-lamination. The power tilting removable sun roof is fully functioning and in great shape. Super fun to drive with good torque. It's easy to get into the power band with the 5 speed manual transmission. This is the next Porsche model to increase in value and desirability. Here is your chance to get a low mileage example at a realistic price. Contact Shep @ 208.721.1973 or Max @ 208.720.8854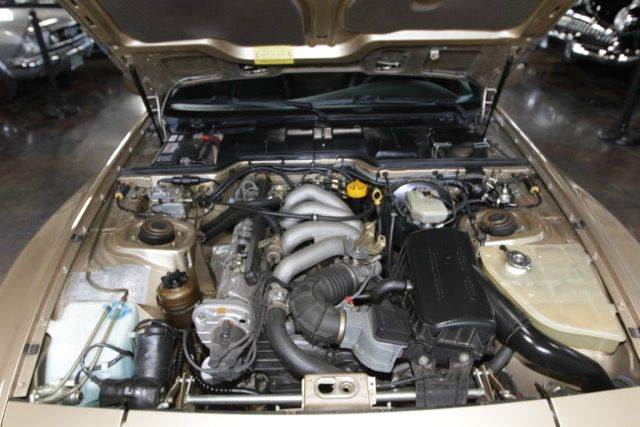 Given that this model is on the verge of being 30, it's still a great looking car and what's perhaps even harder to believe is that by 1987 it was already a decade old in the market, albeit in 924 form. But the 944 corrected many of the perceived faults of the 924, with better interior materials and a much more healthy dose of sport from the upgraded 2.5 liter inline-4. But it's the curves of the 944 that still stand out today. The Almond Beige Metallic paint shines well and looks to be in good shape, as does the black leather interior. While the stereo isn't original, it's a nice Alpine unit which should provide a good backdrop of sound for your weekend cruising. The later high-offset Phone Dial wheels aren't the best looking option that the 944 wore, but they've been refinished and look great too. All in all, this looks like a great affordable classic Porsche that will continue to generate smiles from not only passers by who remember a more simple era of flip-up headlights, but importantly from the driver of such a lovely example.
-Carter