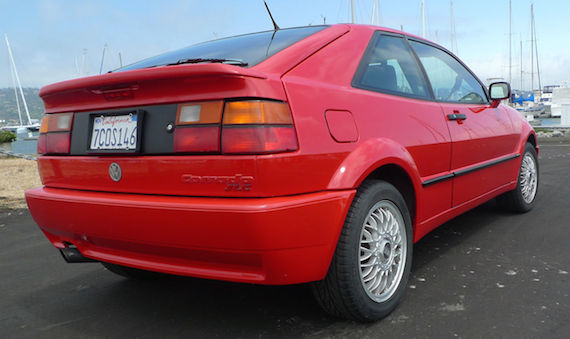 Sometimes lightning does strike twice. The low mileage Corrado SLC that we featured last month was one of those cars you just don't come across very often. Or was it? Here comes another mint condition Corrado SLC for sale in California from our reader Christian. He bought the car from its original owner, it has covered just over 52,000 miles and it's red. Do sport coupes from the 1990s get any better than this?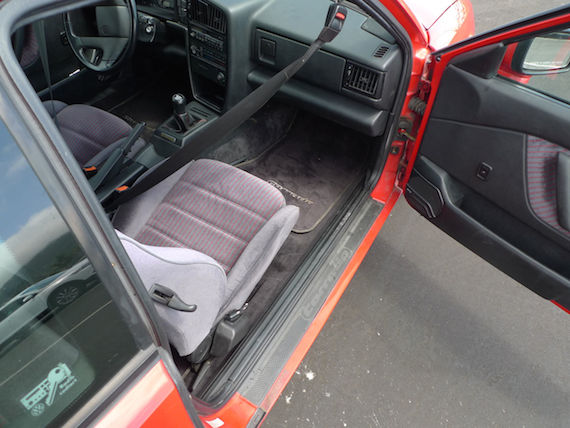 Year: 1992
Model: Corrado SLC
Engine: 2.8 liter VR6
Transmission: 5-speed manual
Mileage: 52,592 mi
Price: No reserve auction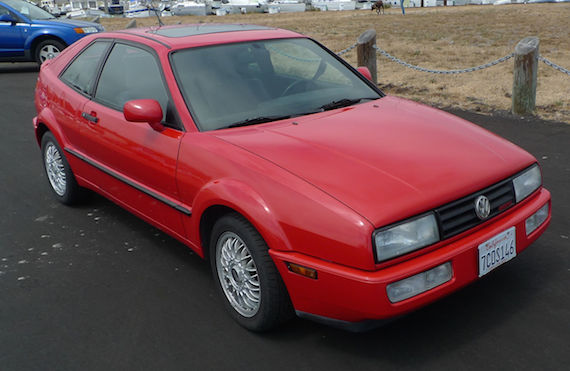 2 Owner Corrado SLC VR6 – 52,592 miles, purchased from original owner less than one year ago

Completely stock with exception of sunroof (Passat moonroof replacement completed 6 months ago, original included)

Has always been garaged and covered with protective car cover

Original owner was older woman from Texas, drove it as her weekend car, as I do now. I purchased the car 10 months ago, selling because of purchase of MK7 GTI

I have owned a series of old VAG cars over the past 10 years (83 Urquattro, 84 GTI rally car, 85 GTI), and this car is in the best shape of all of them

No modifications to engine, interior, suspension, braking system

Car is in exceptional condition

Have all receipts from new

Have all manuals and warranty cards

Have all original keys

For Many More Pictures see: https://www.icloud.com/photostream/#A4JtdOXmGaentf

Work completed in last 12 months:

– $2,000 repaint of rear hatch, spoiler to address clearcoat peeling
– Replaced original sunroof with Passat glass moonroof (original comes with car and in good working order)
– Replaced all speakers with OEM and RetroSound speakers
– Replaced door strikers with upgraded billet steel strikers
– Replaced Fuba antenna
– Replaced foglights with OEM foglights, no cracks
– Replaced hood release cable clip with billet steel part from gruvenparts
– full diagnostic of front suspension
– Oil change to full synthetic
– Replaced drivers and passengers rearview mirror with OEM version
– Repaired MFA trip computer
– Repaired heated seats

All interior electronics work
Suspension, brakes, clutch, engine all in good working order
Brakes at 80%
Tires at 75%

Spare Parts Included with Sale:

– Gruvenparts VR6 Crack Pipe
– Replacement wiper arms and blades (OEM)
– Rearview mirror housing (OEM)
– Rearview mirror glass (OEM)
– Roof trim (OEM)
– Front windshield surround (OEM)
– Rear speaker grills

Comes with Covercraft Custom Fit Car Cover – Noah Material

This is an exceptional Corrado, will make the car available for pre-inspection, test drives at your convenience.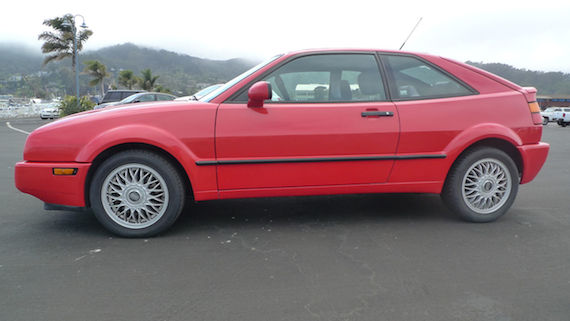 The good thing about the G60 versus the later SLC VR6 is of course values for the Corrados with the supercharged engine will be a bit less. These G60s can be a bit troublesome with maintenance, but, for me at least, the unique factor of the Corrado outweighs the problems one might have to endure.
With full maintenance records and a host of maintenance and repair work done, this is one well-sorted Corrado. Right around $8,000 to $10,000 seems to be around the high end for these cars in good shape currently. At no reserve, this is one car to watch in order to get a pulse on the market for these magnificent VR6 engined sport coupes.
-Paul