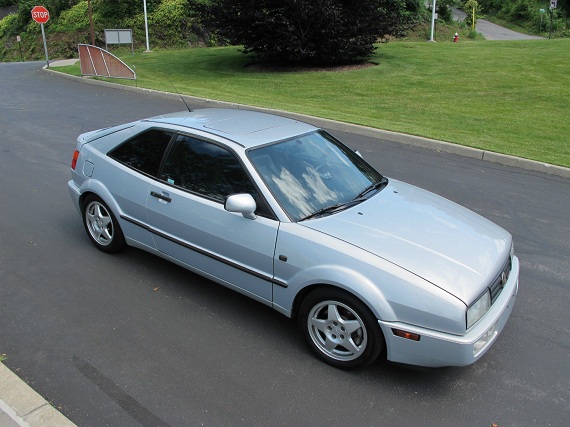 Lightning never strikes twice, it's like deja-vu all over again, there's a glitch in the Matrix; choose your phrase. Because if yesterday's low mileage Corrado G60 didn't get you excited for some two-door Volkswagen action, perhaps today's even lower mile later SLC VR6 will. Although it's much less common to see good examples of the earlier G60 model, the VR6 is equally if not more sought after with it's great narrow-angle V6 soundtrack, slightly revised looks and spectacularly perfect Speedline wheels. Often seen in popular green, maroon or red, this is a nice departure again with another silver example, this time Satin Silver: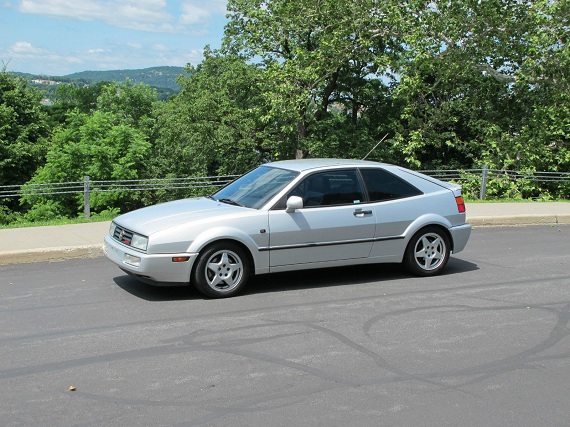 Year: 1993
Model: Corrado SLC VR6
Engine: 2.8 liter narrow-angle V6
Transmission: 5-speed manual
Mileage: 39,032 mi
Price: $16,900 Buy It Now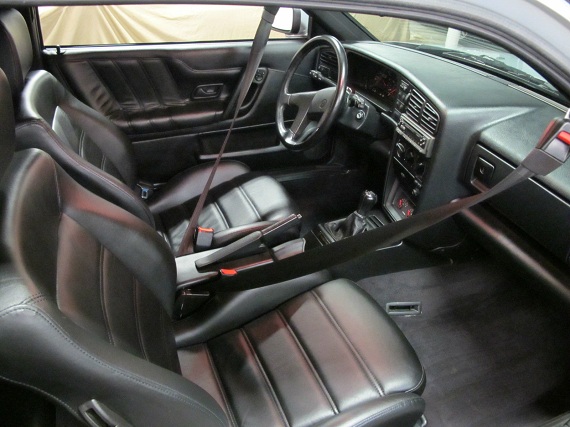 Regretfully selling my incredible condition VW Corrado SLC. I have owned this car for over 10 years, part of an extensive collection of low mileage original cars.It was one of the best condition and lowest mileage example out there when I bought it. Since then it has not been driven many miles, but always exercised and maintained regularly. This was originally a California car, and has always been garaged, and never seen snow or rain since I've owned it. Needless to say it is completely rust and corrosion free. The interior is immaculate with seats, carpets, and doors that look like new. I believe this car to have the tires and brake pads that it left the factory with in '93, showing how lightly it has been used. This is the closest thing to a new 1993 Corrado VR6 that I have seen. I have not modified it at all in my ownership, but the previous owner installed: an Alpine CD player, Bilstein struts, sport springs, a Neuspeed strut bar and red ignition wires. Aside from that it is completely stock otherwise. This corrado is very sound mechanically and has always run great, the motor is smooth, strong and sounds excellent. The ride quality is great and handling is precise. No strange noises at all. It has also recently received an oil change and new spark plugs to ensure many miles of enjoyment. Every feature works; the speed activated rear spoiler, cruise control, sunroof, ABS, lower gauges, Multi Function on-board Computer, A/C, etc. The tires, being 20+ years old, show some dryness, but ride and drive fine for my limited use. Very few blemishes which I tried to photograph: the "C" on the rear "SLC" badge is missing. One fog light is cracked but fully functional. There is a scuff on the bottom of the front bumper. Overall the exterior looks great with no other obvious imperfections, very clean and straight. One thing worth noting is that this car has every single protective piece that it left the factory with. Many of them I had never seen before on other cars like the plastic lower power steering pulley guard, both sides of front underbody shields, and 100% complete factory airbox with all OEM ducting behind the headlight. See the pictures for yourself, it is very complete. This has to be one of the nicest and lowest mileage Corrado's left, a very rare find.
Bid with confidence, check my feedback. I have sold a few collector cars on ebay and bought many more sight unseen so my main objective is to honestly represent the car and exceed the expectations of the buyer. I have a clean title in my name.
DO NOT BID IF YOU ARE NOT PREPARED AND CAPABLE OF BUYING THE CAR. Ask questions before bidding. (914) 497 3495. Inspections are welcome and encouraged. The car is sold as is with no warranty implied. Shipping is the buyers responsibility but we will help the shipping company with the pick up. I can store the car for a few weeks if needed AFTER full purchase price is received.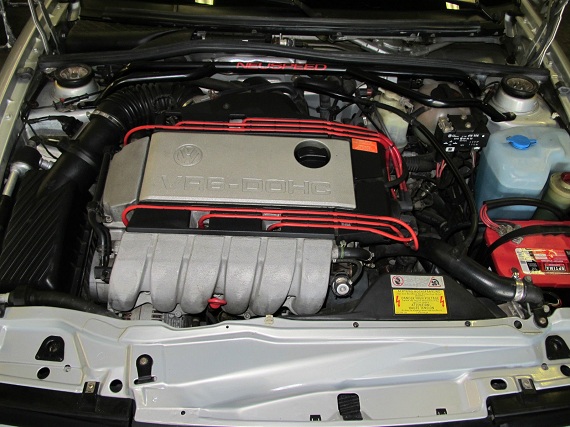 Condition is pretty incredible on this model, too – the leather looks unbelievable in particular. The sport springs have resulted in a ride height that is much more aesthetically pleasing; in stock form these VR6 models sit fairly high. However, as is typical with lowered Volkswagens it appears the oil pan has scrapped the ground, so the potential buyer may want to invest in some original springs. The color combination, condition and general originality of this particular example are generally unseen in the VW realm, and the seller is well aware of that. If the G60 model seemed a tad steep to you, another $5,000 will seem downright expensive – and certainly places this Corrado into the price point of some very desirable cars such as the 944 Turbo. The reality is, though, that the Corrado VR6 probably belongs in that crowd – and a car of this condition likely justifies this high price.
-Carter