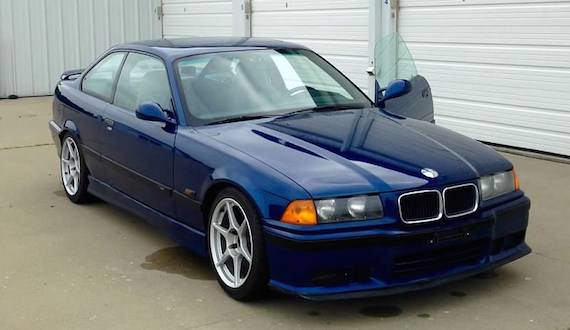 It might not be Motorsports Monday, but with the weekend just around the corner, it's a great time to contemplate a track day car. This 1995 BMW M3 comes to us by way of our friends at Euro Werkz and represents the first year for the E36 M3 in the US market. This example has been worked over, with additions such as an adjustable suspension, floating brake rotors and four point roll bar. While it's done up decidedly for competition, this M3 is also street legal. In addition, a Chevrolet pickup with trailer comes as a part of the package, in case you don't want to drive the M3 to the track.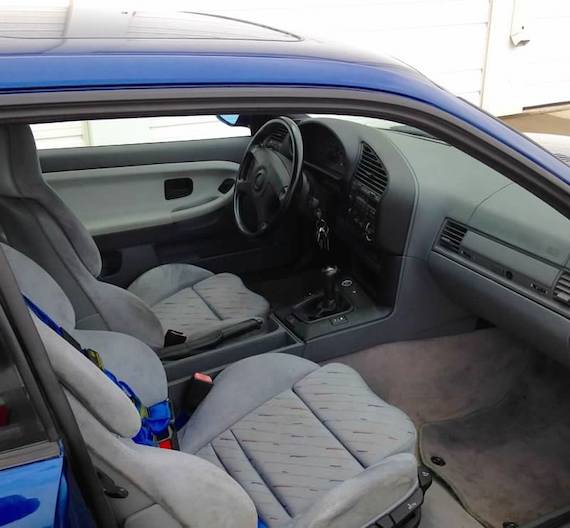 Year: 1995
Model: M3
Engine: 3.2 liter inline-6
Transmission: 5-speed manual
Mileage: 96,746 mi
Price: $17,000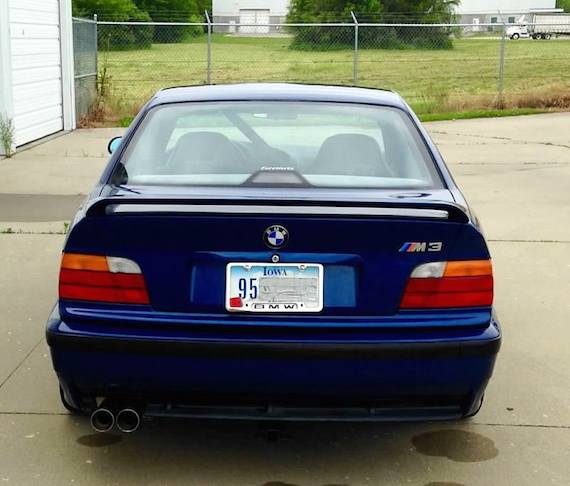 Here you will find the photos and information associated with the BMW M3 package we are marketing for our customer Mike W.

Mike recently retired to Arizona from Iowa and finds he just doesn't have the time to dedicate to maintaining a separate track car and is happy to play with his various other cars, like his Mini Cooper S and Porsche Boxster.

This sale creates a great opportunity for you to purchase the entire package at a great price and start getting very serious about having some serious fun at the track in a safe and well built car.

The car is an early production 1995 M3 in Avus blue with grey Motorsport alcantara and cloth interior. The car was built 10 years ago using a car in good condition from Virginia and was modified with mostly bolt on parts into a very safe, quick and well balanced track toy, that is also 100% street legal and registered. The car features engine modifications from Jim Conforti, EuroSport, and Dinan along with a suspension based on a double adjustable TC Kline system. The brake system is cooled Euro-spec BMW with floating rotors and a variety of Hawk brake pads. The car also comes with Schroth harnesses with electronic actuators and a custom made bolt-in 4 point roll bar system and two sets of wheels, both street tires for wet and BFG R compound tires for dry track fun. The car is very fast while remaining very neutral and forgiving and is just a blast to drive.

The tow vehicle and trailer consist of a great running 1997 Chevrolet 2500 gasoline 2wd pick-up in Excellent condition with a spray in bed liner and hard top that effortlessly pulls the H&H steel beavertail car trailer and M3 aboard. Both vehicles and trailer have been maintained with an open checkbook and to a high standard. This package deal is an effort to painlessly sell off the pieces all at once for Mike as well as offer you a great deal on an complete turn-key system for pennies on the dollar of what it would cost to duplicate. The entire package is being offered at $17000.

E-mail Doug at witt@eurowerkzlc.com
for more details and additional information.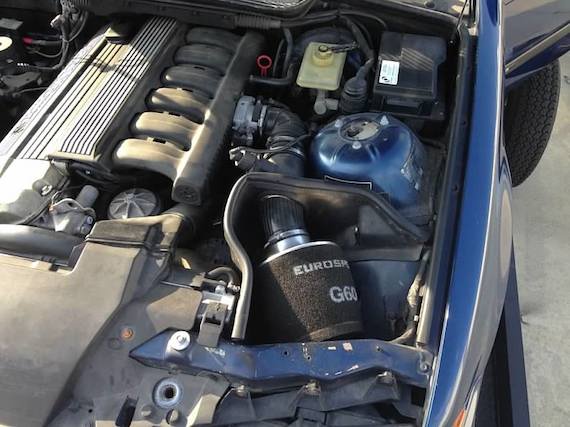 Selling a competition vehicle is never easy, but for the buyer, you can often get a good deal on complete, turn-key vehicles for much less than it would cost to construct it yourself. In this case, add in the fact that you are getting a tow vehicle and trailer along with one of Munich's finest and you've got a solid deal for well under $20,000. For years I've dreamed about keeping a second car, once I get more space. This M3 is making me think that second vehicle should be track ready.
-Paul