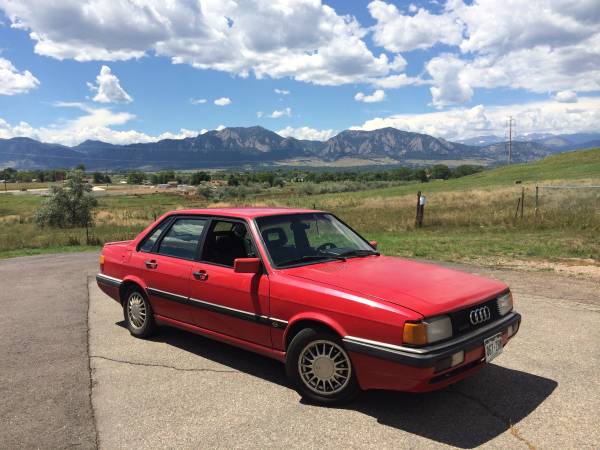 Today's 10K Friday is something a bit unique; instead of a normal comparison between similarly valued cars, I'm going to chart the development of the venerable Audi inline-5. While, due to a dearth of examples, we won't go back to the very early days of the I5 in the U.S., I've rounded up some of the more notable configurations that the engine appeared in the U.S.. Since, save some exceptions like the legendary Quattro and RS2, nearly every used Audi with this motor fits the under $10,000 limit (or comes close to it), that gives us the opportunity to see Audi's continual technical changes to the inline-5. Though not as memorable as BMW's inline-6 or Porsche's flat-6, this motor was extremely important to the company nonetheless and was a character-defining attribute of Audis for nearly 20 years. So, let's see how they kept it relevant from the 1970s into the 1990s: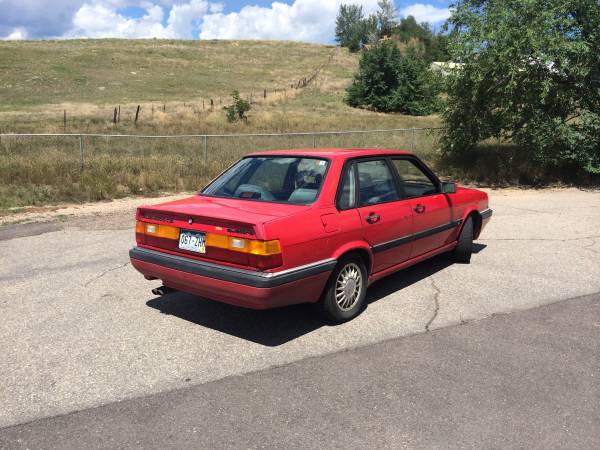 Year: 1987
Model: 4000CS quattro
Engine: 2.2 liter inline-5
Transmission: 5-speed manual
Mileage: a lot of mi
Price: $2,500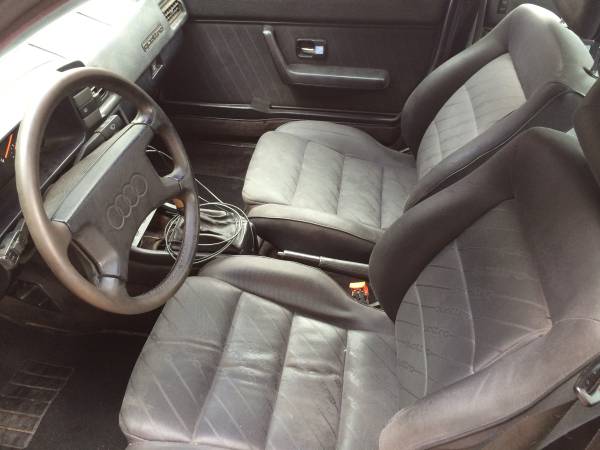 The time has come for me to sell my beloved Audi 4000. This is by far the best car I have ever owned and it has never left me stranded.

The Good:
-Excellent mechanical condition
-Quattro all wheel drive
-5-speed manual
-Nice Stereo

Recent Maintence:
-Clutch $800 (7000 miles ago)
-Timing belt and water pump $750 (5000 miles ago)
-All gaskets on the engine replaced $1000 (5000 miles ago)
-Cylinder head rebuilt with new valve seals $1000 (5000 miles ago)
-Interstate battery $150 (3000 miles ago)
-Front brakes $100 (1000 miles ago)
-Front ball joints and tie rod ends (1000 miles ago)
-New Exhaust! $500 (Today)
-Fresh Oil change $50 (Today)

The Not-so Good: (I am currently working on fixing these)
-Needs alignment
-Differential locks don't work (vacuum leak)
-Odometer does not work (probably around 180k miles)

These cars are very robust and the engines have been know to last well over 300k miles no issues. I have spent a lot on this car and am most definitely selling it for a loss. I would consider this car in excellent mechanical condition and average overall condition, the body has noticeable imperfections but is a fine "20 footer" and the interior has a tear in the seat but otherwise is in great shape. I have been told by other enthusiasts that this is one of the nicest examples they have seen.

I can also include a set of new snow tires with the car.
Serious buyer only lets not waste each other's time $2500 OBO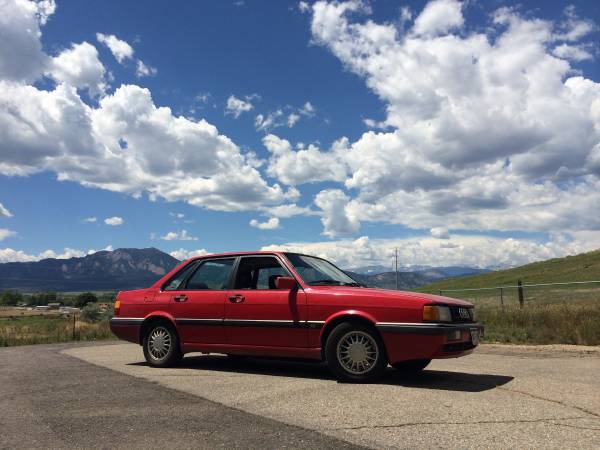 Finding a 4000 quattro for sale today is a bit like stumbling across an old girlfriend from high school; you always wondered what became of her, but the pristine image you recall isn't quite the reality today. Powered by the JT code inline-5, the offbeat 4000 quattro pumped out a not-so-pulse pounding 115 horsepower. But it was the rally-inspired soundtrack and go-anywhere that wasn't too tall capability of the 4000 that many remember. The only real differences between this engine and the KX code which powered the GT was the 5 horsepower gained by the cool tri-downpipe setup. The basic motor appeared in the Coupe GT, 4000 quattro and briefly in the 5000S quattro. If you can find one, $2,500 is likely what you'll be paying for a not-super pretty but running 4000 quattro.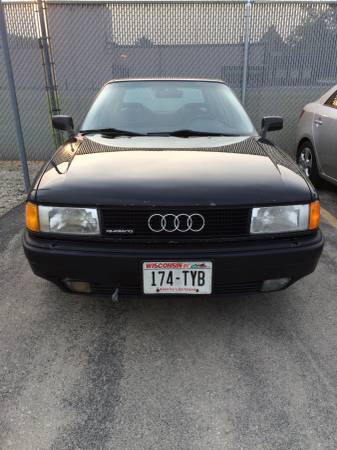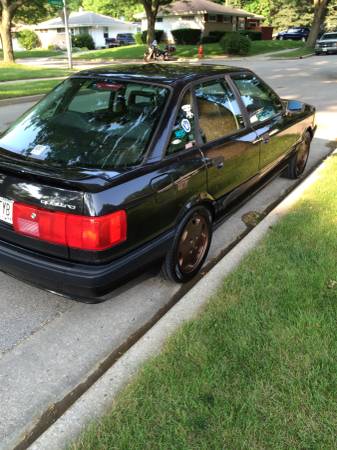 Year: 1988
Model: 90 quattro
Engine: 2.3 liter inline-5
Transmission: 5-speed manual
Mileage: 135,596 mi
Price: $3,300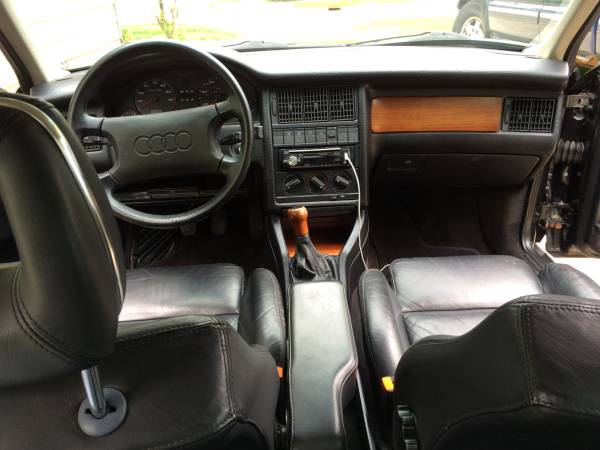 1988 Audi 90 Quattro for sale $3300obo
H&R springs(lowered 1.5inches), LED lights inside and out, HID headlights, new headliner, new rear brakes, front brakes should last another year, new tires, timing belt/water pump done at 95k, new fuel accumulator, new fuel pressure regulator, new idle air control valve, new plugs, wires, cap and rotor, trans shifts smooth(no slips or grinds) all electrics work, AC works all summer when charged, two other sets of wheels and other miscellaneous parts included with sale. I've only ever put premium gas in it. This car is very reliable, I'd drive it anywhere. I've driven it to St. Paul, Mn 5 times, Chicago and the Dells multiple times without issue and never been stuck in the winter. I am the second owner, I even have the dealer keys.
41473193one9 Texts preferred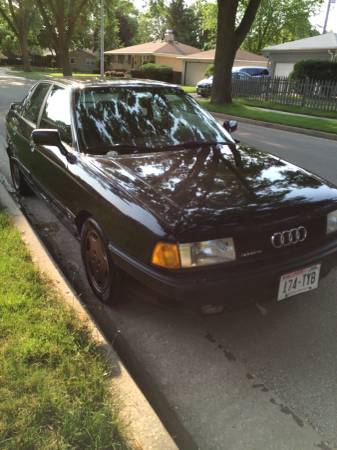 In mid-1987, Audi updated the inline-5 to 2.3 liters. The NF/NG twins now produced 130 horsepower (wooooooooow), but felt a bit more eager. The 80/90 Type 89 chassis was a bit heavier than the Type 85 had been though, so they weren't really any quicker. The motor appeared in the late Coupe GT "Special Builds", the 5000/100 front drive and quattros, front drive 90s and both the 80 and 90 quattro. This example is a pretty rare find; well, honestly all 80/90s are a pretty rare find, since it's from the period when Audi barely sold cars in the U.S.. Black over black leather isn't usually seen in the 4-door, and with some maintenance done and a clean overall look, it seems quite well priced at $3,300.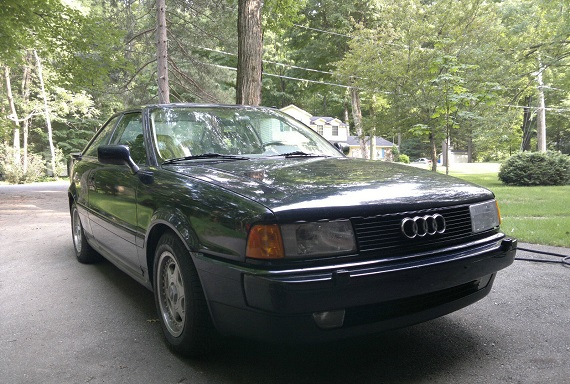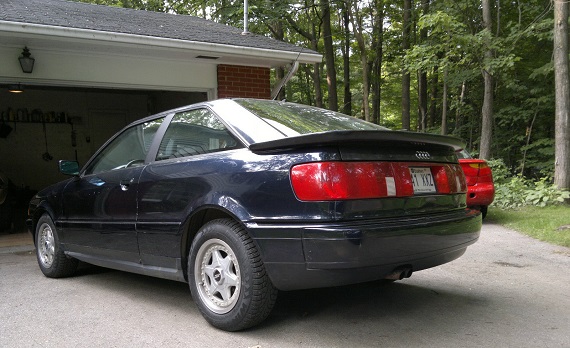 Year: 1991
Model: Coupe quattro
Engine: 2.3 liter inline-5
Transmission: 5-speed manual
Mileage: 138,559 mi
Price: $4,500 Buy It Now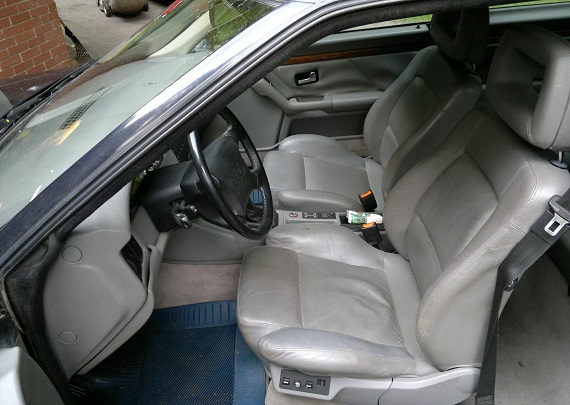 Relist from www.ebay.com/itm/252017373178 (Bidder error – comments towards the bottom of that listing along with a more lengthy vehicle description you may choose to read).

Facts:

California car transported to Montreal, Canada.
Only five light-use winters for short trips by a mature owner.
Fresh top-end rebuild throughout last winter including: 034Motorsport cylinder head, 034Motorsport injectors, timing belt, idler pulley, water pump, radiator, thermostat, plugs, wires, cap, rotor, air filter and silicone crankcase breather.

Note :

Air conditioning is all there but it doesn't work.
There's a 'soft' dent in the back: just below the license plate / just above the bumper.
There's some pitting on the right-rear side window. (Someone grinding something close and the grinding sparks made some pits). Not really noticeable.
The clear coat (paint) was resprayed in California. It is starting to chip off in some places.
Dented driver's side rocker panel. The metal is still solid as new but it would likely take a pro to pull it back.
The Speedometer and odometer have quit as of the time of this writing. Discrepancy to date could not be more than a couple of hundred miles as an absolute maximum.
The mileage computer LED display seems to have quit along with the LED clock.
Driver's side overhead grab handle is broken.
The plastic timing belt cover is cracked and chipped – though still functional and in place.
Brake discs and pads…they work but I would replace them.
Any rust that's underneath the car is minimal and limited to surface.
There's some scratches and nicks here and there.
Wheels are the original Speedlines (could use a polish), tires are Pirelli Winter Carving Edge with lots of tread.
Stitching on passenger's seat cushion to cushion side has opened up a bit (on the console side).

It's not perfect but it's a really nice solid car with unlimited potential.
If you have a question or would like additional pictures or information, please write. Any questions you ask will be answered privately unless very general in nature. .
Do your homework and consider cost and time regarding importing to your country / jurisdiction please. I will not be responsible if you do not.

Audi 3148 is sold as is, as seen without warranty. No claims, no returns.

A US$250 non-refundable deposit is required within 24 hours thru PayPal. Balance to be paid by cash or certified check. Shipping is not included but I will assist with loading. Nothing moves until paid and cleared in full, and payment is expected within 7 days. That's just a number which may certainly be adjusted if discussed prior.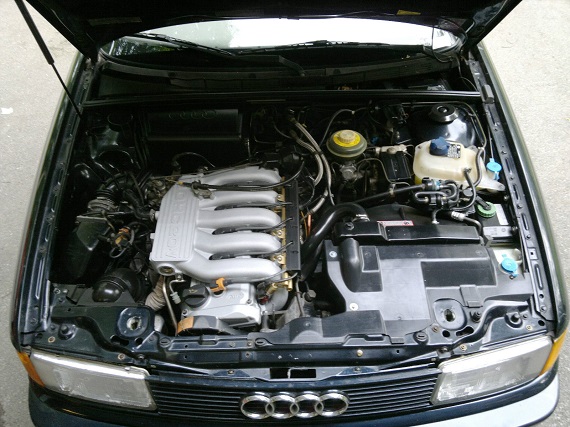 Audi's ultimate development of the original normally aspirated run of the inline-5 was the 7A motor. Now sporting twin cams, 2.3 liters, electronic fuel injection and a pretty wild exhaust header (on early examples, at least), the 7A put out a much more impressive 164 horsepower – more than the early U.S. bound turbocharged cars made. It also revved to 7,200 and made some fantastic noises. But, as with the rest of the 80/90 lineup, these were heavier still than the early cars and performance wasn't stunning, though on the highway they made excellent higher-speed cruisers. Found only in the 1990 and 1991 90 20V and Coupe Quattro, they're the most rare variant of the normally aspirated run. This Coupe Quattro appears to be an abnormally good example, in dark blue with a clean overall look. It's also pretty well priced considering what many Coupe sellers ask; at $4,500, it seems quite reasonable overall.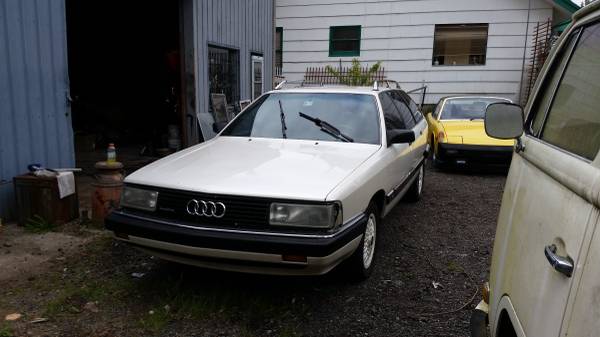 Year: 1990
Model: 200 quattro Avant
Engine: 2.2 liter turbocharged inline-5
Transmission: 5-speed manual
Mileage: choose your own adventure mi
Price: $2,000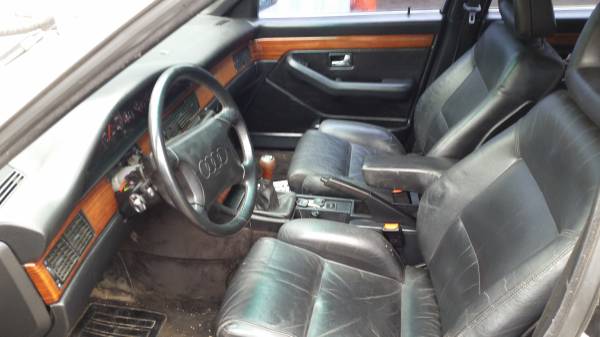 Hey Craigslist I have a 1990 audi 200 it has the 2.2 turbo, aftermarket stereo system, car is very clean accept the passenger front fender has nice set of mesh wheels and extra set of tires, turbo pulls hard car is very fun to drive.I would keep but I have a prosthetic leg and thought maybe you I could drive this car but unfortunately it makes my knee swell so no Quattro for me my loss your gain I like Porsche 914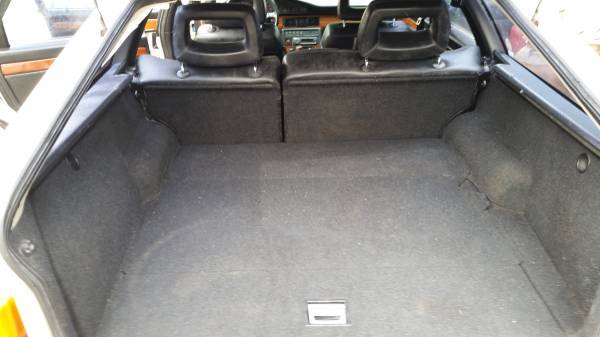 We've already seen one of the mid-80s turbocharged variants this week, so I thought I would look at a later example. The change in nomenclature from 5000 to 200 didn't really change the engine much, though the MC was further developed in 1990. From MC1 to the dual knock sensor MC2, Audi increased the boost and changed the cam and turbocharger – at least, on paper – to spool up a bit more quickly. The power output was the same, but word on the street is that these last of the 10V turbos for the U.S. were the quickest of the bunch. This example looks pretty typical – a bit tattered and worn, but was a heavily optioned and expensive model in 1990, with sport seats and Pearlesent White Metallic paint. Outside of that, pay the one-legged man his $2,000 and you have a decent looking winter wagon.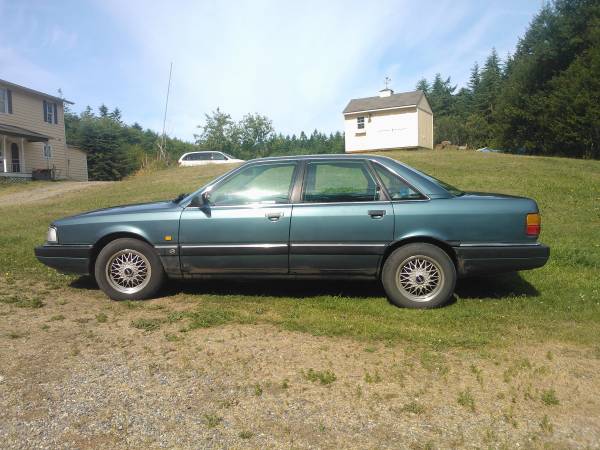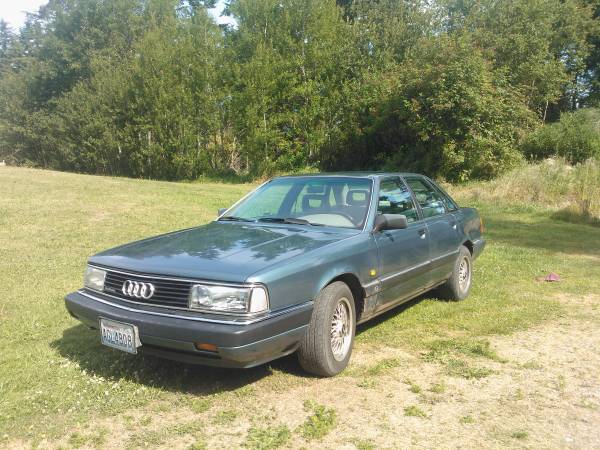 Year: 1991
Model: 200 20V quattro
Engine: 2.2 liter turbocharged inline-5
Transmission: 5-speed manual
Mileage: 177,000 mi
Price: $4,750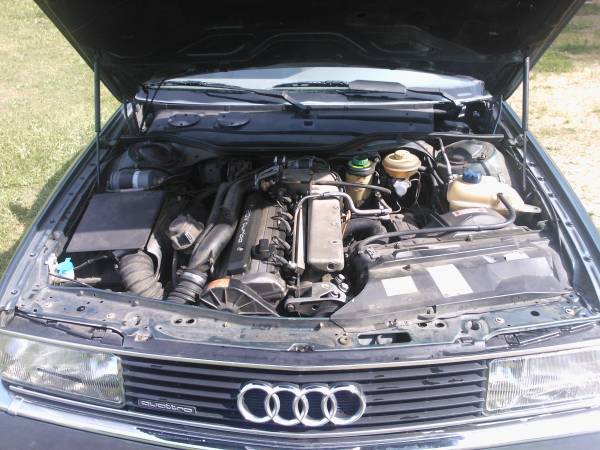 A classic hard to find 1991 Audi 20 valve Turbo Quattro, AWD with 5 speed transmission. One owner with regular oil changes for its whole life. A special car with Lago Blue exterior and Gray leather interior.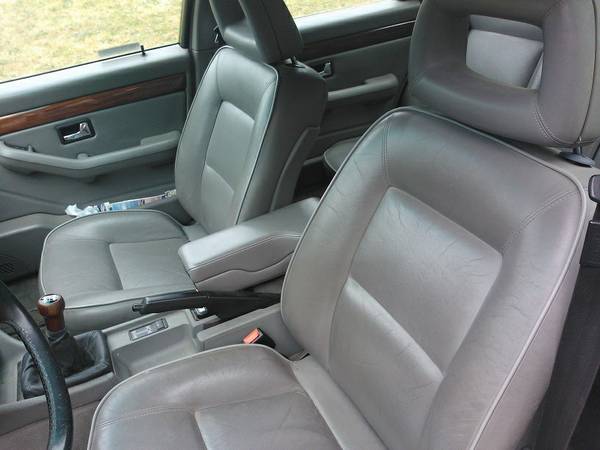 Of course, if you really want to get a 200, you probably want a 20 valve version. Like the 90 and Coupe quattro, the introduction of the double overhead cam motor was a serious upgrade. Now with well over 200 horsepower from the 3B powerplant, the 200 became a much more serious performance sedan. That motor found its way into the early S2 and S4 cars as well. Lago was a signature color for the 200, and overall this one looks pretty nice. Not much info is given, but it's a claimed one-owner car and appears to be all original. $4,750 is right around higher market value for a clean sedan, but it's worth getting a better condition one of these rather than a project.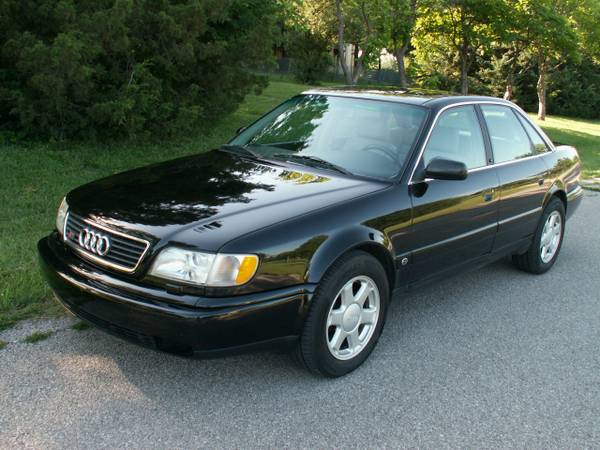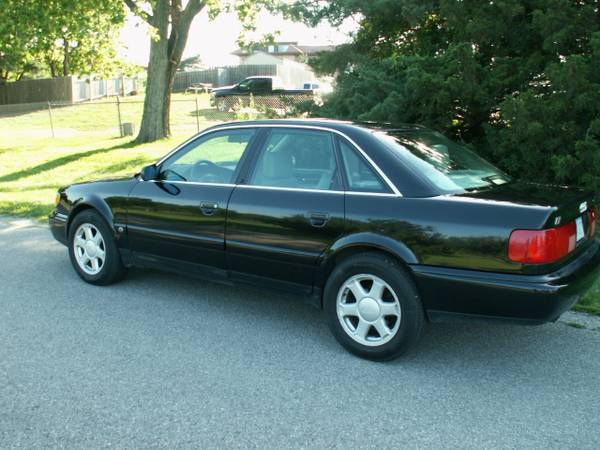 Year: 1995
Model: S6
Engine: 2.2 liter turbocharged inline-5
Transmission: 5-speed manual
Mileage: 153,800 mi
Price: $5,400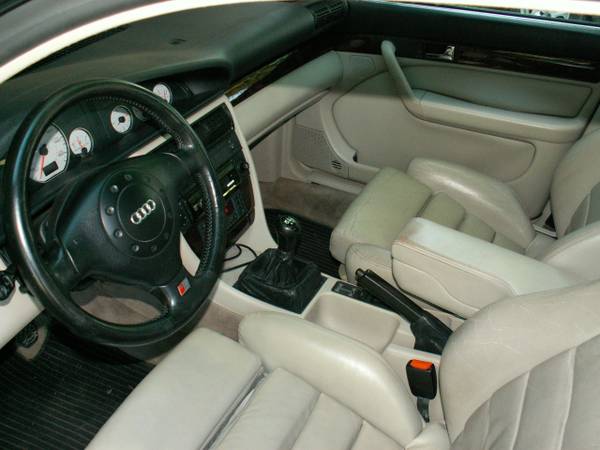 1995 Audi S6 also known as UrS6 (previously Urs4) This uses the AAN 5 cylinder turbo engine and Quattro all wheel drive system.This drivetrain is known for its longevity and durability , as it was used in Audi's racing program for rally and trans am.This is the earlier 95 version of the car so it still has the lockable push button rear diff. that works correctly and also the torque sensing torsen center diff.This car is bone stock other then a heavier duty diverter valve to replace the original stock one.I have recently put new tires, front wheel bearings and OEM Sachs /Boge shocks all the way around. The tires are Continental Truecontact which are very good.The AC blows cold, seat heaters work good. Sunroof opens and closes as it should with no leaks. All the windows work.Interior overall is in nice shape, no rips or tears. The paint has some chips and scratches from being 20 years old , but body is in good shape with no rust.Just had oil changed , timing belt was done about 30k miles ago as well as the clutch.Car is reliable and has a lot of life left in it. Only real issues is the cruise control does not work and windshield washer sprayer doesn't work.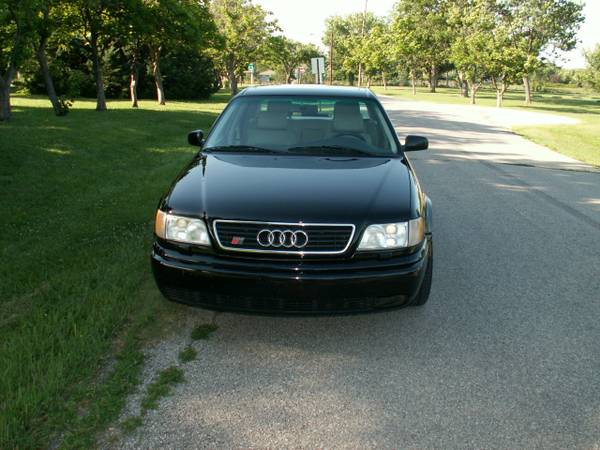 For the U.S. market, the ultimate development of the original inline-5 layout was the AAN. Now the 227 horsepower from the turbocharged, dual cam inline-5, the S4/S6 twins were a bit slower than their competition – unless the weather was adverse. The motor now produced fully double the power that it had only 10 years prior, yet as with all the inline-5 developments they have a reputation for lasting hundreds of thousands of miles. Overall this S6 looks pretty nice and original, though it appears that the tire size aspect ratio is wrong. At $5,400, this one seems like a pretty good deal overall for some classic inline-5 action.
Which is your favorite and why?
-Carter