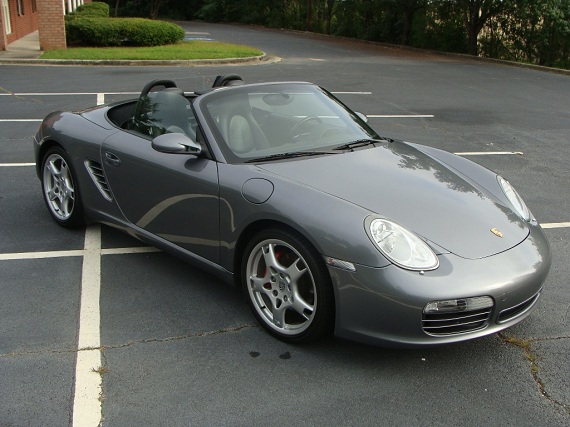 Similar to fine wines, certain cars seem to be getting better with age in light of some of the less than exciting offerings some manufacturers have to offer these days. However, with the case of the second generation Porsche Boxster, it seems successive generations have improved the breed. That's not to say the original Boxster was a bad car, but the revamped version offered more power and a bit more refinement than the first one, especially when it came to interior accoutrements. This 2005 Boxster S for sale from our friends at Encore Motors represents the first year of a new era for the Boxster and with just under 30,000 miles. It presents the opportunity to put yourself behind the wheel of a low mileage, modern Porsche at a reasonable entry point.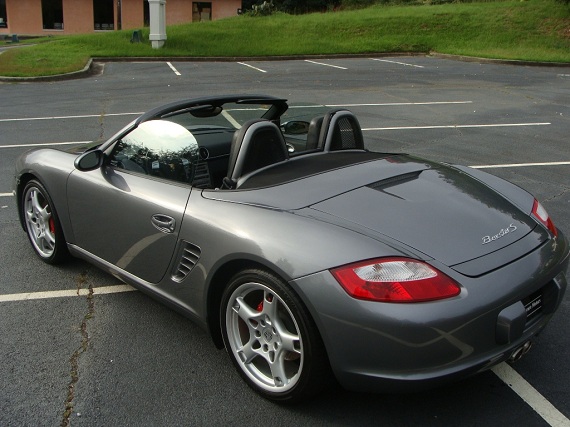 Year: 2005
Model: Boxster S
Engine: 3.2 liter flat-6
Transmission: 5-speed manual
Mileage: 29,850 mi
Price: $28,500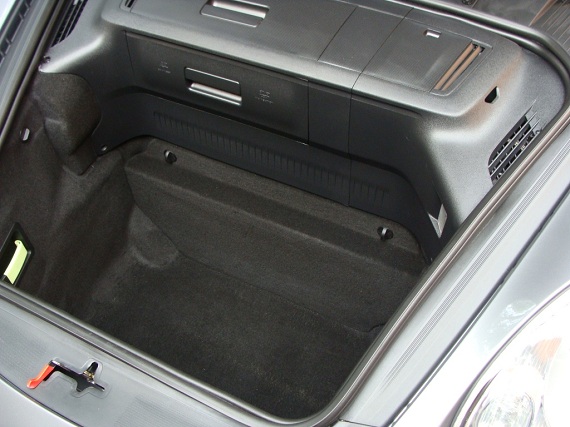 2005 Porsche Boxster S. 29,850 one owner miles. Clean Carfax and Autocheck, 6 speed manual transmission, what a blast to drive. Seal Gray Metallic with black soft top and a black leather interior. Xenon headlights and 19″ alloy wheels with painted center caps. Recent Bridgestone Potenza tires. PASM, Bose audio system with multi-disc CD changer, on-board computer, heated seats, red calipers, and security alarm. This car comes with both keys, all owners manuals and service records (though there aren't very many, it has been in the shop hardly at all with only 29k miles in 9 years…). It has just a had a service about 1,000 miles ago at Jim Ellis Porsche and I do have that receipt.

With under 30K miles on her, this car is barely broken in. It is such a pleasure to drive. The sounds coming from that engine right behind your head are just music, and you can hunt far, far more expensive cars with this power to weight ratio. Still, you can consistently get great fuel economy and these cars are very reliable and trouble free. You can savor the experience of owning a low mileage Porsche for a fraction of the cost of a new one. The Boxster's near perfect weight distribution combines with the powerful engine to deliver an exhilarating driving experience when the roads get twisty. Amazingly, the same combination works flawlessly handling the duties of daily driving with cold AC, comfy seats with heating, a glass rear window in the soft top, and a remarkably comfortable ride for a car with this kind of performance capability.

Porsche prices just continue to amaze us. It seems that a couple of years ago, $20k would have bought a nice reliable late model 911 with a little miles or a really nice Boxster. No longer. Prices have passed crazy and are headed for stupid. This car is a ton of performance, easy to maintain, and not some pig in a poke that you'd get from someone you don't know. Imagine yourself dropping the electrically operated soft top and cruising around on the warm summer nights and crisp fall days that lie ahead…and all for less than the price of a nice late model pickup truck! Come take a spin…..

$28,500.00
Engine: 6
Mileage: 29,850
Year Built: 2005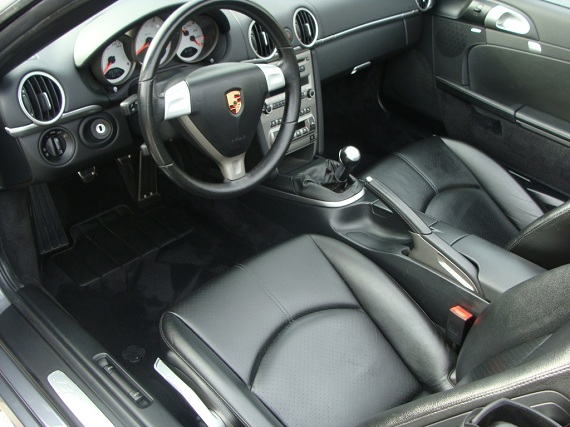 It's hard to believe the second generation Boxster is almost a decade old. It seems like these cars came out just yesterday. Seal Gray may seem a bit boring for such a fun little roadster, but I've always been a fan of it, especially in conjunction with the larger rims on the S. Starting in 2007, the Boxster got a revised VarioCam system in the base engine and the S motor was increased in displacement to 3.4 liters. Those examples will of course run you a little bit more money. It's tempting to think you can get a relatively new Boxster for new Miata money. It is no secret that servicing costs won't be in line with the Mazda, but ohhh for the warble of the flat-6 and mid-engined handling.
-Paul