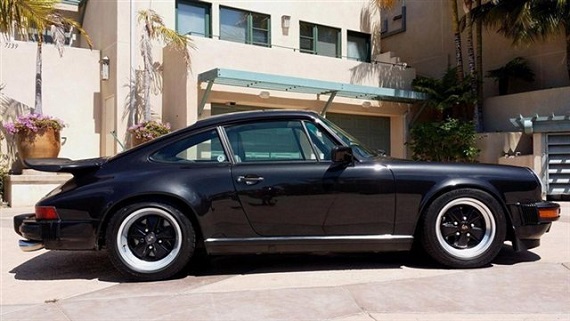 For a car maker one of the perks of sustained success for a particular model comes in the guise of special or commemorative editions. These editions tend to garner additional sales from those who are fans of the car while also, even if this has less impact on the marque's finances itself, holding greater long-term appeal on the used-car market. Porsche in general is a big fan of special editions and given the 911's longevity and success it is then no surprise that quite a few have been produced over the long life of this sports car. So, as the end of the 3.2 Carrera coincided with the 25th anniversary of the 911 it was natural to produce a special edition as a send off for the model that had brought Porsche so much success. And, of course, it helped move some of the last remaining stock. Win-win! While most of the 'specialness' of these cars comes solely through cosmetic changes, these editions do tend to show better value on the current market so collectors seek them out. The example here is a Satin Black Metallic Silver Anniversary 911 (the other available color being Silver Metallic), located in California, which has seen 66,236 miles.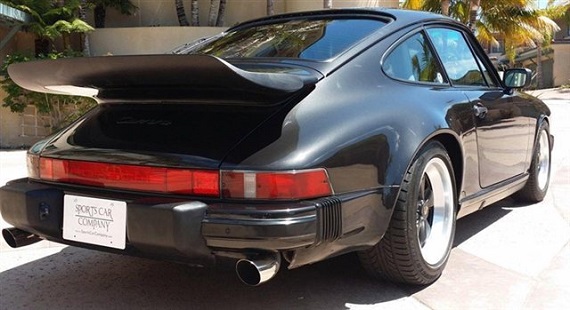 Year: 1989
Model: 911
Engine: 3.2 liter flat-6
Transmission: 5-speed manual
Mileage: 66,236 mi
Price: Buy It Now $59,998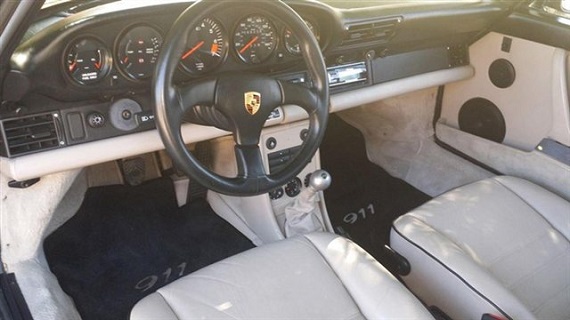 1989 PORSCHE 911 CARRERA SILVER ANNIVERSARY EDITION RARE COLLECTIBLE FRESH SERVICE PRICED TO SELL: Here is an excellent example of the very rare 1989 Porsche 911 Anniversary Edition! Finished in Satin Black Metallic with Grey Silk Leathers this car is excellent inside and out and a dream to drive. The 911 Silver Anniversary Carrera, were produced worldwide from January to September 1989 with perfect factory specifications and limited to just 240 Coupes. This rare and collectible car is a factory edition purpose built to mark the anniversary of the 911 and, featuring engine and suspension modifications to the standard Carrera. With a limited slip differential, short shifting gear leaver and limited production world wide, this car is coveted for its high quality and rarity. Exclusively in model year 1989, celebrating the the 25th year of 911, production colors were either in Silver Metallic or Satin Black Metallic. Interior trim features are silk grey supple leather seats, with black accent seat piping and silk grey velour carpeting that extends to the trunk area as well. Commemorating the 25th year of the 911 series and ensuring exclusivity, Porsche wisely manufactured a limited edition of this 911 — making just 240 coupes and 160 cabriolets. This car will satisfy the demanding buyer. Car has spare and tools. For over 30 years, Sports Car Company has been serving the needs of Sports Car dealers, collectors and, enthusiasts – let us serve you. Visit SportsCarCompany.com , call (858)452-6060 , email Jim: JLyons@SportsCarCompany.com
For more information contact Sports Car Company, Inc. at (858)452-6060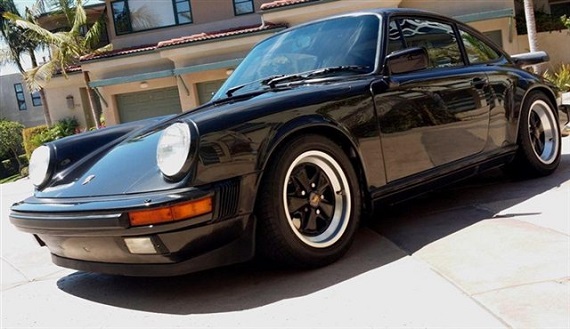 I'm a little torn here. The Satin Black Silver Anniversary model is easily my preferred choice of the two exterior colors and I do enjoy this particular edition of the 3.2 Carrera. However, this car appears to be missing a few of its original pieces and while, for instance, this steering wheel actually looks better than the standard wheel on a 3.2 Carrera the market for these cars is at a point where originality remains paramount, especially when asking top dollar. Interior modifications like these are easily replaceable so they aren't a deal breaker, but little things like that raise questions for me. All-in-all though, this does look to be in pretty good shape so for someone looking to have one of the last of the 3.2 Carreras this could make for a nice investment.
-Rob