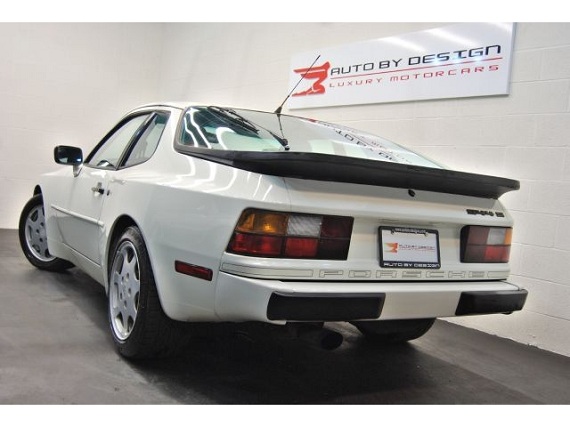 If you want a water-cooled, front engined Porsche collectable, there are several bulletproof standbys to look at. There's of course the always popular 944 Turbo and Turbo S, a performance bargain that's sure not to last much longer. Then there's the curvy 968 and it's lesser appreciated brother, the 944 S2. Enthusiasts in the know love them and seek out clean examples that challenge and exceed Turbo pricing. Those on a budget or less interested in the box-flared 44s look towards the short production 924S – a hidden gem of affordable Porsche ownership. Heck, even the lowly 924 Turbo has a cult following, as do the niche models like the 924 Carrera GT and GTS. But for your hard-earned money, there are two very rare models that 944 enthusiasts seem to forget. These models are slightly more affordable than their more-sought after brethren, but as the market climbs it may just be these lesser known models that appreciate more. These models are the 1987-1988 944 S 16V and the 1989 only 944 2.7. Today there are two clean examples, one of each model, on Ebay. Let's start with the 16 Ventiler: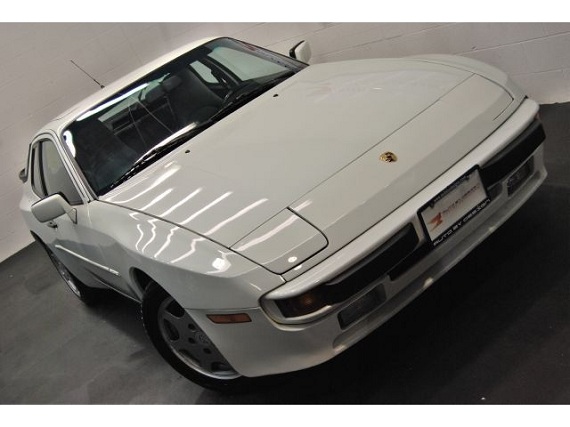 Year: 1987
Model: 944 S
Engine: 2.5 liter inline-4
Transmission: 5-speed manual
Mileage: 96,664 mi
Price: $8,990 Buy It Now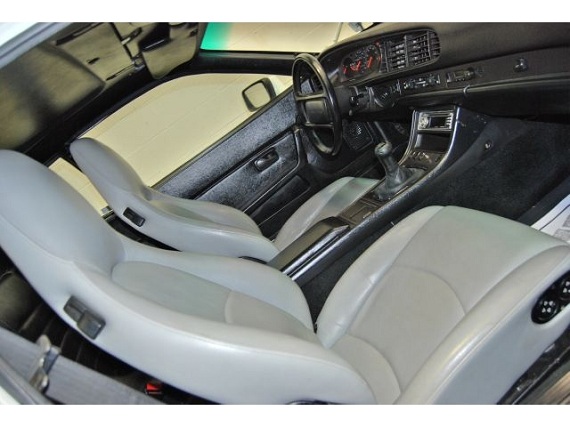 RARE FIND! 1987 Porsche 944 S with only 96K orginal miles. With only 2 previous owners in the last 26 years this car comes with a long list of service records that date back to the original owner, Engine was rebuilt few years ago from previous owner, we just recently serviced this Porsche with New A/C Compresser, New battery, New Windshield, New brakes, New Power Steering pump, New Fuel Filter, New Fuel Pump, New Plugs, Wire and Caps, New Transmission Seals, New Gasket Seals, New Axles Seals and much more! This Porsche is a beauty and a rare find.

This 1987 Porsche 944 S comes with a clean CarFax and AutoCheck Report. We offer Nationwide Shipping as well. For more pics and information, please visit us at www.AutoByDesigns.com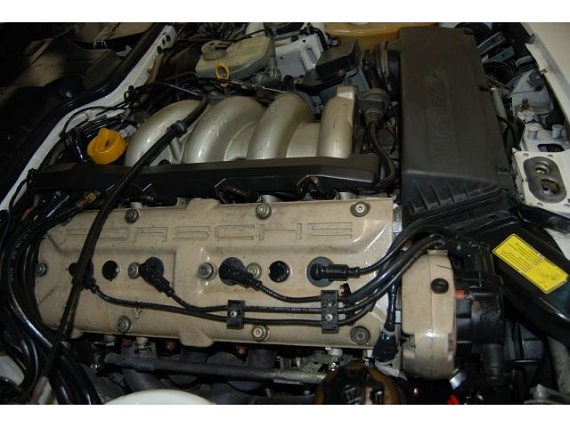 Despite being at an Ebay dealer, this car appears to have records to trace it's maintenance history. The white over grey is a great combination in my mind. With the special "S" alloys, these cars stand a little apart from the regular 944 look, though they miss the Turbo-look body kit of the S2. Some might not like that, but the earlier look of the 944s is a tad bit lighter if not as clean. The 16V motor was a treat, and received a host of upgrades over the standard 944 – magnesium engine bits, different transmission, brakes, computers, suspension and a 190hp set these cars apart and slotted them nicely between the 944/924S and 944 Turbo. With only about 3300 1987 Ss and 8000 overall imported to the U.S., they're not quite as rare as the later S2s but more rare than the Turbo or 944. Looking for something a little less common, then? How about this 1989 944 2.7: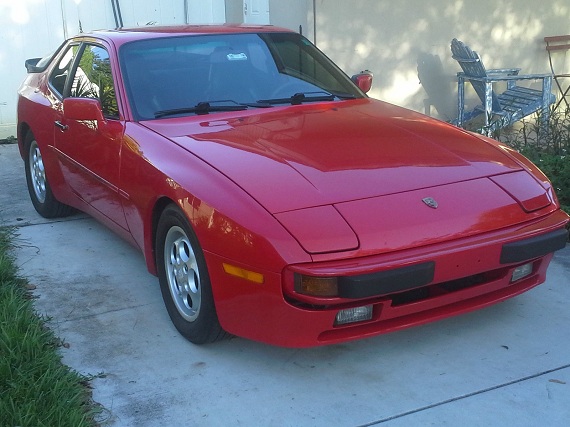 The 1989 944 was the last of the breed. While the Turbo and S2 would carry over for a bit longer until the launch of the 968, the last of the 8Vs received a few upgrades as it's swan song. Chief among these was the bump in displacement to 2.7 liters, a net of only a few horsepower over the 2.5 but a jump in torque that made the 2.7 more fun to enjoy than the earlier cars heading out of corners. Guards Red over black is a standby with 1980s Porsches, so perhaps this one floats your boat: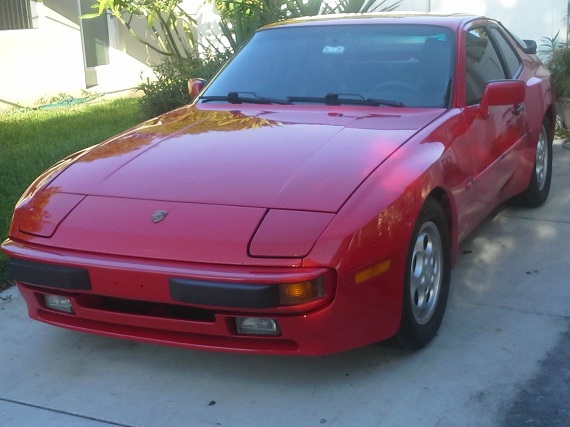 Year: 1989
Model: 944
Engine: 2.7 liter inline-4
Transmission: 5-speed manual
Mileage: 133,000 mi
Price: $8,995 Buy It Now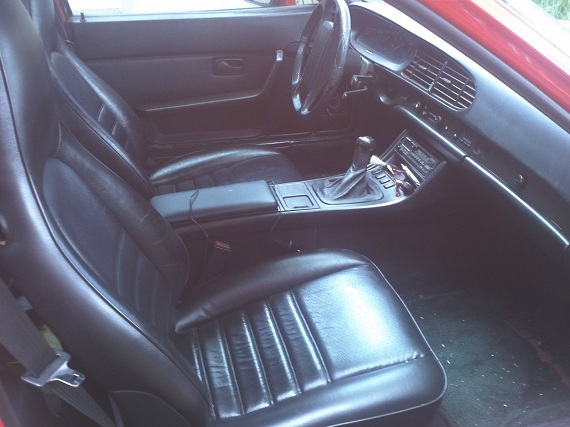 1989 Porsche 944 NA. Guards Red with black leather interior, 5 spd, sunroof, cold a/c, am/fm cassette. The car has been well maintained and I have of the maintaince records since I bought it in 2007and also from the previous owner. There is over 10 years of documented maintenance history. Engine runs strong and clean. Paint is in good condition. all lines clean and straight. Car is driven daily to work and appointments. Serious inquiries only. (954) 214-4560.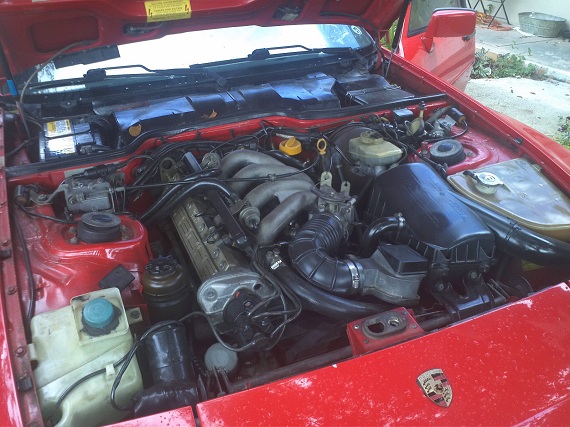 Like the S, this car seems like a good deal with records available. Either way, for a pinch under $9,000 you can jump into a lower mile, maintained classic Porsche. They're cheaper to run than their flat-6 and V8 counterparts, and while neither is as exciting as the Turbo or S2 models both will surely give you smiles down the road. If it were my money, I'd sport for the 944S and enjoy a few trips to redline, plus I like the stealthy white/grey color combo. There are countless "special versions" of the water cooled front engine Porsches, but these both are great drivers that you could hold onto and will likely appreciate – both in value and in driving experience!
Which would you choose?
-Carter