Today on "Unknown BMWs," we have the 1957 503 Coupe, the little brother to the famous 507. Introduced at the 1955 Frankfurt Auto Show, just 413 were made by the end of the decade. Less performance-oriented than the 507 but maintaining clean 50s-coupe lines, this is a cool vintage 2+2. Even better is that this example has been in storage for 40 years. It sounds like it's mechanically sound but will probably need a little more love, but it seems close to being a clean and very rare, very pretty BMW.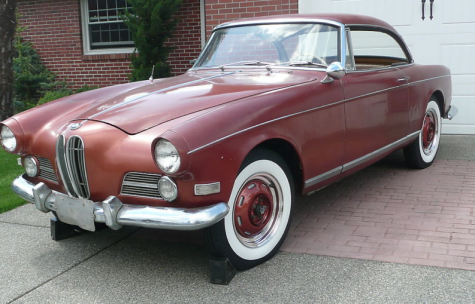 At a glance from the seller:
This car has been in storage since 1971

Solid rust free car with original paint. Paint has had some touch up.
Original leather interior.
39,111 original miles.
Same owner since 1962.
Factory V8 with twin 2 barrel carbs.
3 speed transmission.
Engine runs great. Transmission feels good. Some noise coming out of the rear end.
All new radial white wall tires. Wheels were restored.
Brake and clutch system rebuilt and restored.
This is a GREAT SURVIVOR!!
With 3 bids, this classic is up to $76k already. I love how usable it is in 100% original condition, but if you're spending $100k on a car, it'd be hard to not want it nicer. That's a decision for a richer man than I, but this is a cool and rare piece of BMW history that is sure to garner some attention for the auction's winner.
-NR