Recently, a Facebook fanpage called Flussig Magazine – centering on watercooled Porsches – did an interesting comparison of side drawings comparing the 944, Ferrari 365 GTB/4, and Volkswagen SP2. While that may sound like a very interesting assortment of unrelated cars, the reality is if you put them side by side, there are pretty similar profiles to the designs. That's a big compliment to the much more affordable Volkswagen and Porsche models, though the SP2 is a rare to see treat. There are very few kicking around the U.S., and while you can import one here it's not the most common model to bring here. Is it worth it, then, if there's one already here that needs some work?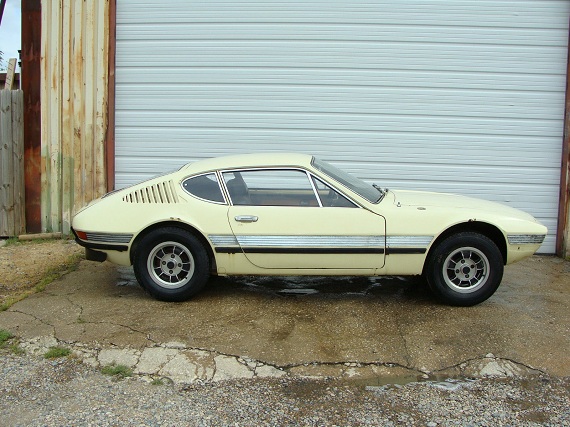 Year: 1974
Model: SP2
Engine: 1.7 liter flat-4
Transmission: 4-speed manual
Mileage: 47,000 mi
Price: Reserve Auction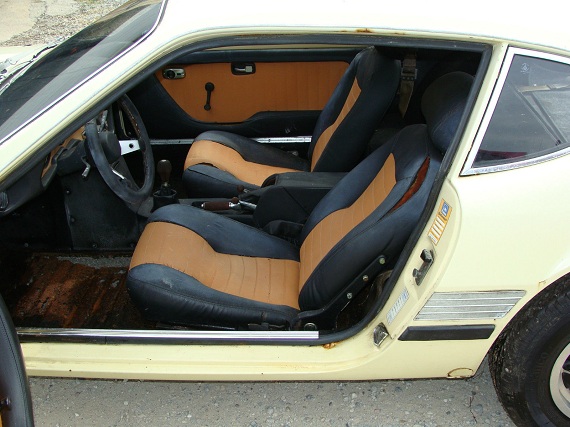 1974 VW SP2 – MADE IN BRAZIL. HARD TO FIND IN THE USA. ONE OF 10,250 PRODUCED FROM 1972-1976. FLAT FOUUR CYLINDER 1678 AIR COOLED MOTOR . 4 SPEED TRANS. THE PREVIOUS OWNER PURCHASED THIS IN 2004 FROM A STORAGE POOL. IT WAS LIGHTLY HIT IN THE RIGHT FRONT FENDER AND HEADLAMP AREA. . HE HAD IT FIXED , AND TUNED IT UP. THEN IT SAT AND GOT RUSTY IN THE FLOORS AND SOME BUBBLES ON THE BODY. . NO KEYS. COMES WITH A REPRODUCTION FRONT BUMPER AND NEW TAIL LAMPS AND RUBBERS. STILL MISSING RIGHT HEADLAMP BEZEL, BUT THEY ARE AVAILABLE IN BRAZIL. SHOWS 76,000 KILOMETERS WHICH IS 47K MILES. SOLD AS IS.I JUST CHANGED THE SALVAGE TITLE INTO A REBUILT TEXAS TITLE IN MY NAME .TO SEE MORE PHOTOS, GO TO MY WEBSITE PETESCLASSICCARS COM . ON MY WEBSITE ARE PHOTOS OF THE ENTIRE CAR, A PHOTO OF IT BEFORE IT WAS FIXED AND THE EXTRA PARTS. IF YOU ARE LOOKING FOR ONE OF THESE AND DONT WANT TO SPEND 5K ON FLYING TO BRAZIL SHIPPING ONE, PAYING CONTAINER UNLOADING FEES , CUSTOMS FEES, ETC, HERE IT IS. MY PRICE IS REASONABLE . THANKS, CONTACT PETER KRELL 4 6 9 5 6 9 0 8 2 7 I DO NOT TEXT. NO TRADES NO FIANCING HAPPY MOTORING.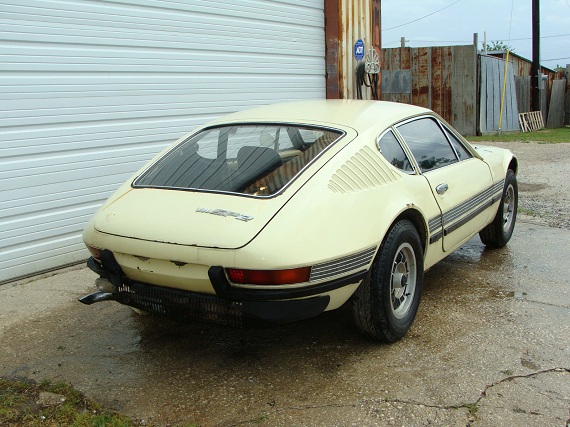 If you can get by the salvage turned rebuilt Texas title, you still have a large mountain of rust to climb. Repairing rust on these older Volkswagens can really be a labor of love; you're not likely to get a return on your investment. I recently relayed the story of my neighbor's Karmann Ghia to my co-authors. He insists that "someday" he'd like to restore this Karmann Ghia, which I can see from 30 feet away is extremely rusty and unlikely ever to serve again. The fact is that by the time you do the repairs, you could have bought one that's done – so you really need an emotional attachment to that specific example. In this case, that's not likely – though the SP2 pool is quite small. It would still be neat to see this car rebuilt, but like many Volkswagen projects it is unlikely to ever occur. The best laid plans…
-Carter