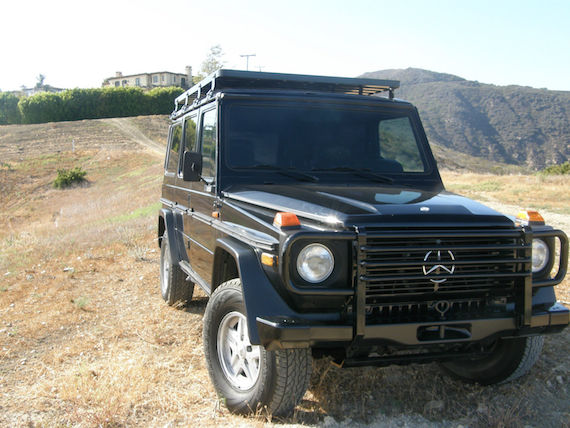 It's hard to believe that the Mercedes-Benz Geländewagen has been with us for 35 years. In an era when Mercedes styling has become more daring than ever, this boxy truck has defied trends and continues to offer unmatched levels of off-road prowess with the latest luxuries. Once Mercedes-Benz started officially importing this model to the US, however, the G-wagen became a bit soft around the edges, losing a bit of that simple ruggedness that endeared it to military and rescue services the world over. This earlier, imported 280GE for sale in California, however, is set up for the more hardcore enthusiast, looking quite purposeful in black with large, slatted roof rack. Equipped with a higher horsepower, Euro spec M110 inline-6, it has been certified as 50 state legal.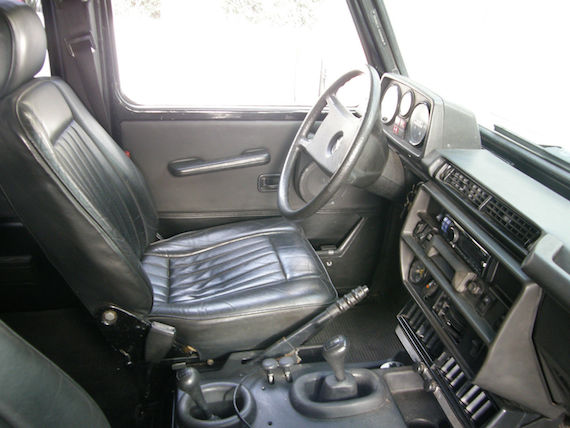 Year: 1985
Model: 280GE
Engine: 2.8 liter inline-6
Transmission: 5-speed manual
Mileage: 88,100 mi
Price: Reserve auction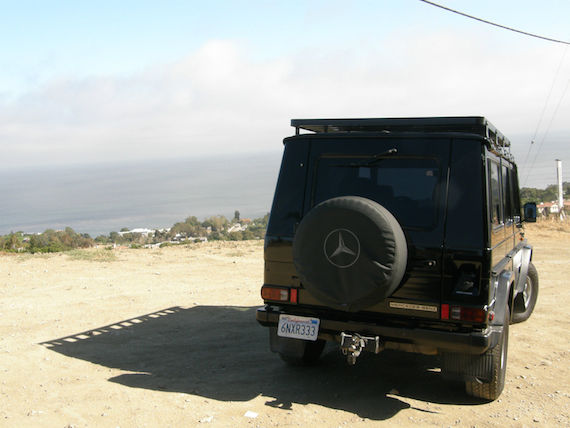 California Legal 1985 Mercedes-Benz 280 GE with 88,1xx miles: It is equipped with a Eurospec M110 2.8L inline 6 engine with K-Jet fuel injection, 4 speed manual transmission, 4 wheel drive system with front, center and rear locking differentials. The gears shift smoothly and the 4×4 system works marvelously. The geolander tires have about 10,000 miles on them and have plenty of tread left. The a/c blows ice cold. Overall this gwagon is in excellent condition.

This 1985 280 GE was imported to the US by Europa (c. 2000) and was purchased by myself in November 2010. In 2011 the g-wagon was brought to meet California's strict emissions standards by the CA Bureau of Automotive Repair (BAR) thus made 50 state legal in 2011 – an expensive and time consuming process required of all out of state grey market vehicles "imported" to CA. Since then it has served as my daily driver.

These vehicles are well known for their off road capabilities, used extensively by NATO and German armed forces throughout the world. This gwgaon has been driven off road only a handful of times, limited to dirt fire roads. I have used it extensively for lake runs and every summer it has comfortably towed the boat and jet skis 1200 miles back and forth to Lake Powell without complaint. No matter how you plan to use this gwagon it will be an all around great vehicle.

In 2012 I grew dissatisfied with the low power of the stock 280 M110 engine and opted to have a Mercedes M110 Eurospec engine installed. For those unfamiliar with the Eurospec it delivers about 40 horsepower more than the standard Mercedes 280 M110. It operates at a higher compression than the standard 280 and uses 91 octane. The added horsepower has really made a huge difference on the freeway – tops out around 95MPH – and when towing. The engine swap was done by Attwood European in Phoenix, AZ.

All maintenance has been carried out by certified Mercedes mechanics with strong track records maintaining these original gwagons. Receipts are available and can be provided upon request. The last service was completed on June 12 and is due for the next at 89,000 miles. During the 78,000 mile service my technician found the rear main seal was leaking slightly. I have notice some days it will release about a teaspoon amount of oil when sitting overnight, while other days I won't notice anything.

Shipping is available; while I will not be able to provide quotes, I will personally insure safe delivery to the shipping agent.

VIN: WDB46023317030355

Please feel free to email me with any questions.

*The stereo system is loaded with XM satellite radio and full iPod integration.

Notable Mechanical Repairs (non-exhaustive):
2011:
* Clutch Master Cylinder
* Fuel Sender Unit
* Fuel Lines
* Brake Pads
* Fuel Pump
* Water Pump
* Fan Clutch
*Front windshield and gasket
Recored Radiator

2012:
* High Output Alternator
* Thermostat
Rebuilt diff locks
Rear axle rebuilt
* Clutch Kit
* Fuel Distributor
Replaced York A/C Compressor
* A/C condenser
*Door weather seals (5 doors)
Swapped 280 engine for 280 Eurospec: 7/16/2012

2013:
Tachometer & Speedometer Rebuilt
* A/C & Fan blower motor (center dash)
Refurbished fuel tank

2014:
* Engine Fan
(*New)

Please note: this vehicle is being sold as-is with no warranties expressed or implied.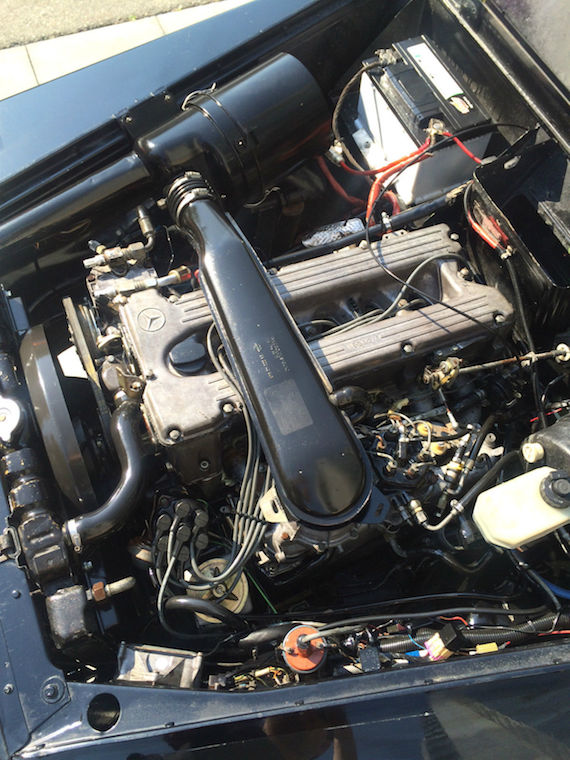 Recently, Mercedes released an Edition.Pur version of the G class, based on the G280 CDI. This was a throwback model equipped with all-terrain tires, flexible wheel arches, protective headlamp guards and grill and a reinforced hood. These were not offered in the US, much to my chagrin, but over here, the G-wagen has become a bit of a celebrity icon, a vehicle of transport for the very well heeled, few of whom will ever explore the limits of this impressive machine. While late model G-wagens can get pricey, earlier ones are rather more affordable. A sorted and well maintained example such as this should pull somewhere in the low to mid $20,000 range, with few exceeding $30,000, territory reserved for later, higher spec models.
-Paul