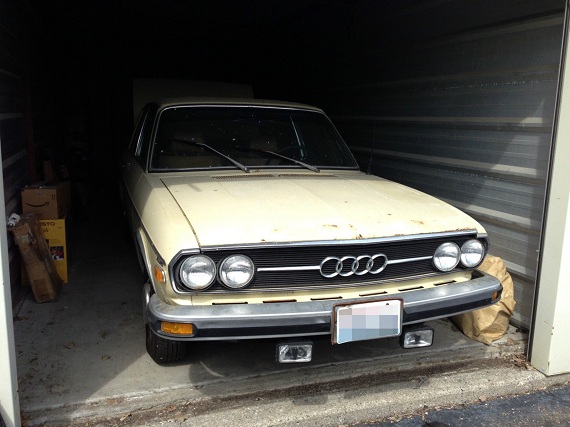 Let's get this right out of the way – the first generation Audi 100 isn't the most popular Audi ever built. It's not even in the top ten most popular Audis. In fact, the Audi 100 is one of the cars that helped solidify the general automotive public's belief that Audis were rusty, unreliable and unnecessarily complicated cars that you should stay away from at all costs. So what is a 1976 Audi doing on these pages, especially if it needs a restoration? Should it die the death everyone believe it should? We here at GCFSB say a resounding "No!" Why? Well, for the simple reason that too many of these 100s have already passed into the automotive underworld, leaving precious few in serviceable condition. And they're not the worst cars ever made; sure, they're not as iconic as the Quattro, but the 100 was a pleasant looking sedan that rode beautiful, was quite and composed. As effectively an entry into a new market for Audi, it was an impressive design. Last year, I looked at a restored 1972 100 LS that was asking well over top dollar; but this car is the more rare 2-door variant in need of a restoration: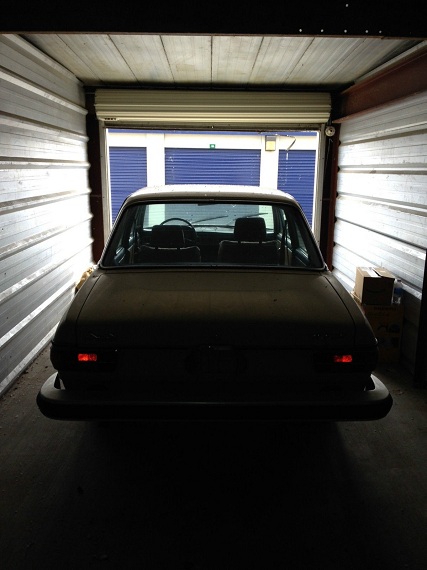 Year: 1976
Model: 100 2-door
Engine: 1.9 liter inline-4
Transmission: 3-speed automatic
Mileage: "99,999" mi
Price: No Reserve Auction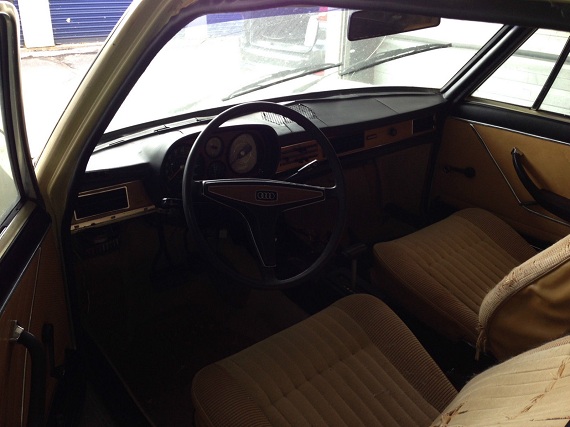 Hi, all-

Thanks much for taking a look at my auction. Available here is a 1976 Audi 100 2-Door Sedan with auto transmission and air conditioning. I bought this car 3 years ago with the intention of giving it a sort of street rod restoration, but a job change and move put this car in storage, where it's been sitting the whole time. I need the storage space for another car, and I know I'll never get to this one, so it's time to find it another home.

The quick summary is that it's a solid and mostly unmolested car that needs practically everything to be restored. The interior needs to be reupholstered, and the dash is cracked. All glass is present but the windshield is cracked. I have a replacement windshield that I will be selling separately. While the body is solid, there are a few small dents and dings from having been shuffled around in storage, and the paint is in terrible condition. I've never heard it run, but it does turn over freely and believe the problem to be related to timing. It will also need new fuel lines. I neglected to check the mileage when I took the photos and will add that to the auction description later.

It's offered here at no reserve and and the highest bidder takes the car, however low the bidding stops. It is being offered worldwide, and the winning bidder is responsible for shipping and any related arrangement of transportation. If you have low eBay feedback, please write before bidding, or I may cancel your bid. A deposit of $100 is needed when the auction closes, and the remainder is due within 7 days. Please feel free to ask any questions you may have.

Thanks again for looking!

On Apr-07-14 at 17:34:42 PDT, seller added the following information:

April 7 Update:

Hi, all- a quick update on the replacement windshield. Originally I had planned to sell it separately, but can't locate the shipping materials that it came in, and so I'm including it in the auction for anyone that can carry it with them when the car is picked up.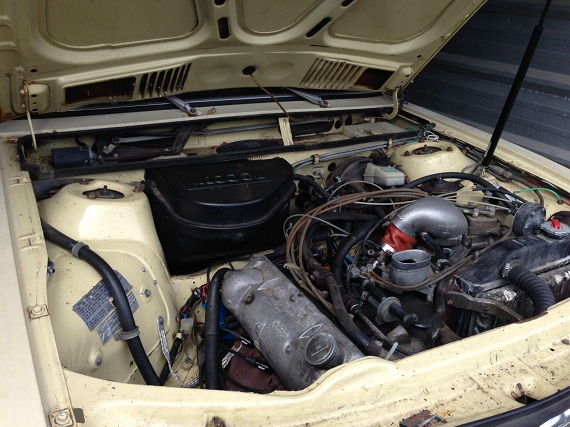 Unfortunately, there's a lot that needs to be done here; effectively, the cars needs a full restoration and it's not going to come cheap or easy. That really limits the market for this car to someone who can either do the restoration themselves or is thoroughly devoted to the brand, and admittedly that's quite a limited market. But in good condition, these cars still turn heads and draw crowds, as witnessed by my friend Rob's collection of immaculate, award winning and magazine-featured 100s. I truly hope such an enthusiast as Rob picks this car up and returns it to serviceable condition, because it deserves to be saved!
-Carter