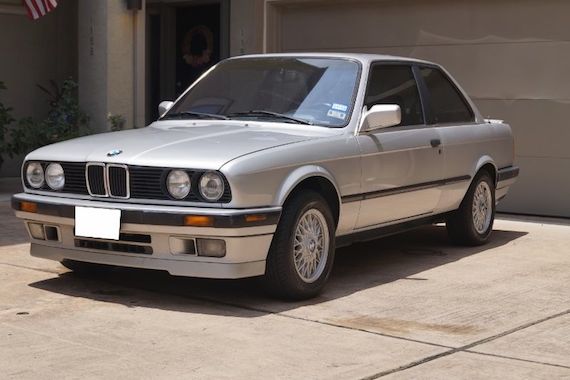 A new hunt of mine is finding affordable E30s with solid potential. The cleanest of the quintessential sports sedan have become quite valuable, but there are still some reasonable examples lurking out there. The "s" models, in both "eta" and standard "i" form, provide outstanding handling with varying levels of power. One path for finding inexpensive classics is being open to high-mileage survivors, of which we have two today. Both have well above 200k miles and the "s" package, but one has the venerable 2.5 liter inline-6 while the other comes with the larger-and-slower 2.7l of the 325e. E30s are ripe for many engine swaps, from stock to extreme, so buying a low-price, high-mileage example provides a great foundation for a project.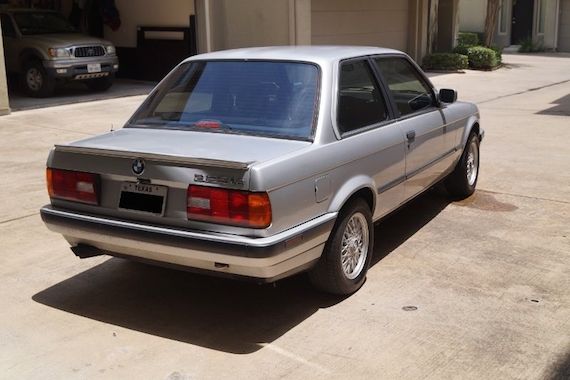 Year: 1990
Model: 325is
Engine: 2.5 liter inline-6
Transmission: 5-speed manual
Mileage: 224,535 mi
Price: Reserve auction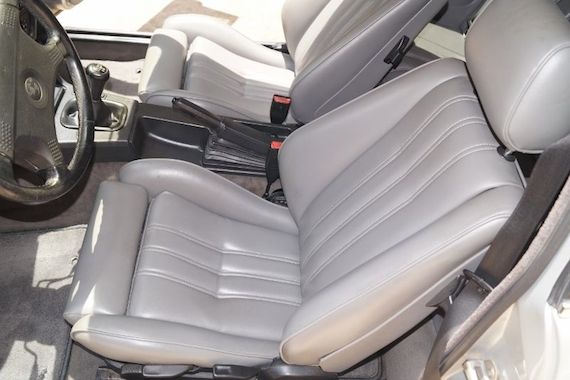 I bought this car in late 2012 from an enthusiast in California, and I drove it almost daily for probably 18 months (ran it for just about 6,000 miles). The car is all OEM to my knowledge, so no modifications. I've taken it on several road trips of more than 250+ miles, and I've never had any mechanical issues. All maintenance on the car has been done by professionals, and I have receipts for everything that's been done since I took ownership (and also several receipts from the car's previous owner). Passed inspection in Texas on first attempt each year that I've owned the car. A/C system recharged with R-12 this month and blows ice cold. Recent maintenance / new parts include the following: new oil filter, fuel filter, air filter, valve cover gasket, engine tuned by BMW specialist (Dec 2012), fuel hose, replaced window tint, new batter (Fall 2013), wiper blades, ~7,000 miles on tires, new starter. I'm happy to send additional information upon request.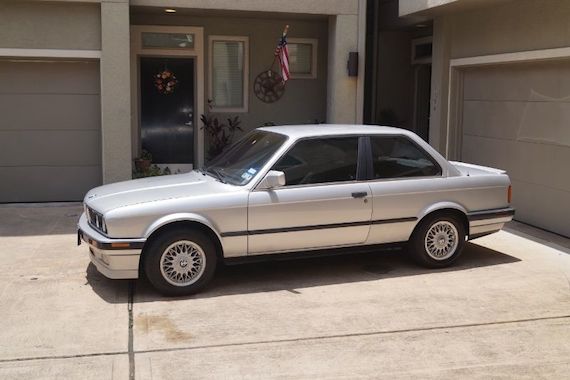 This 325is appears loved throughout its long and well-traveled life, and is a great example of good engineering prevailing through good maintenance. The paint is a little worse for the wear, but the new seat leather is nice and overall it looks like a nice, very original E30. With a little sprucing up, it could be a great driver exploring the mileage limits of the M20B25, and when those limits are found, a reasonable investment could breathe new life into this great platform.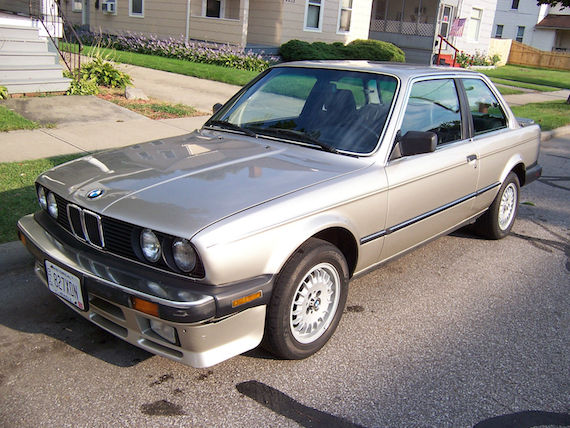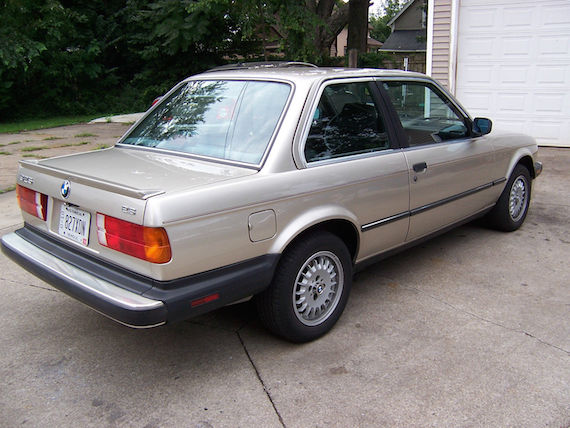 Year: 1986
Model: 325es
Engine: 2.7 liter inline-6
Transmission: 5-speed manual
Mileage: 258,026 mi
Price: Reserve auction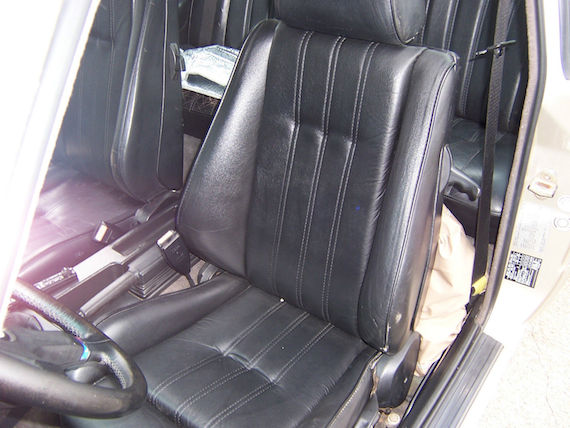 For your consideration, an 1986 BMW 325 ES Florida car. I love E30 BMW's and this isn't the first one I've had the pleasure of owning, but it is by far the nicest. It took a little over a year to find this car in original rust free and unmodified condition. The car is from Florida originally from new and was always garaged even after it moved to Ohio. It's never been driven in bad weather. It was also serviced by BMW, I changed the spark plug wires and they had BMW logos on them.

The body is rust free with no evidence of Bondo! The paint looks very nice and the interior is also very clean. The dash pad isn't cracked and the drivers seat looks new. The leather on the steering wheel is intact. It is obvious that this car was used lovingly by someone who appreciated it greatly.

The power accessories all work as BMW intended including the cruse control. The car is nimble and handles like a BMW with 50/50 weight distribution, it never fails to bring a smile to my face. It cruises down the highway smoothly eating up the miles. The Recaro sport seats are really comfortable and fatigue free. The engine is silky smooth, it's also BMWs most durable engine to date. The car doesn't use any oil between changes and I use synthetic oil exclusively. The trans shifts smoothly with a satisfing snick as the shifter feels like new, no slop in the shift gate. The steering is accurate and light and play free. The tires are Michelins and are about half tread. The radio and power antenna work as designed. The info center works properly, I used it to check the speedometers accuracy with the stop watch feature. It's two miles per hour optimistic. I average between 25-28 MPG on the highway.

I really love this car and I'm offering it for sale with deep regret, but I need the money to finish restoring another car. I know if I get the bug to get an other one down the road it's going to be very difficult to find one as nice as this one. I hope it's new owner will be as satisfied with her as I was.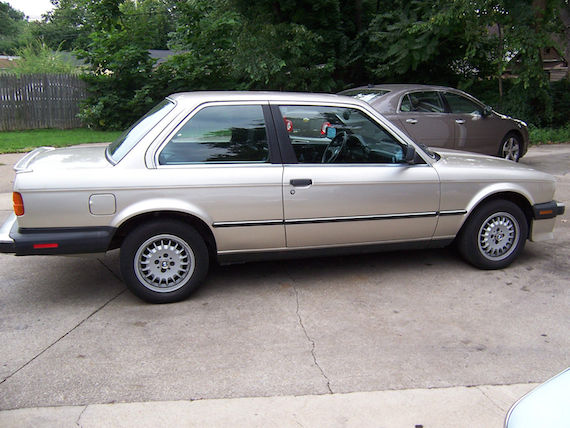 Despite over 30k more miles this "es" shows even nicer than the 325is inside and out (except for the irritatingly incorrect rear emblem placement). My experiences in a friend's 325es were fun, with a chassis much more willing than the engine. The gas mileage makes it a decent commuter though, and eta engines are known for being relatively bombproof through very high mileage. While it doesn't sound like this engine is going anywhere soon, the 325es is a prime candidate for a swap when the time comes, ready and willing to get a little (or a lot) more power.
While the early 1986 cowcatcher is something to behold, the 1990 is a cleaner look to me and I think the 2.5l would be more fun with whatever mileage remains in it. While the 325es is a little better cosmetically, I think that may take its price higher, sending my hypothetical money to Texas for the 325is instead of Florida. Anything to keep my money out of Florida. I don't see either of these cars going much north of $5k though, which keeps them high in the fun-per-dollar measurement. In my pipe dream, I'd run it as long as I could and then have a perfect recipient for my S38-E30 fantasy.
-NR