One of our readers from Italy was kind enough to call attention to a trio of astonishing Audi Quattros for sale online in Italy. We've posted some pretty nice Quattros in the past, but these three turn the four-ringed insanity to 11.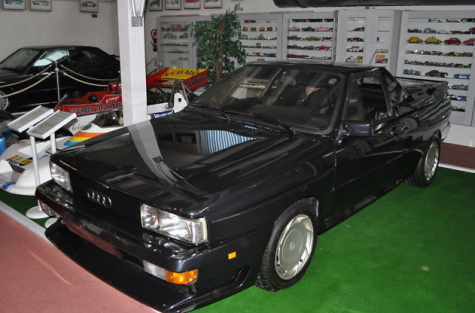 First, we have an Audi Quattro Treser hardtop convertible. "A what!?" you say? I know… though I featured a Treser coupe a while back, I had not seen Treser's convertible creation before. The coupe's standard hardtop was absolutely mundane compared to the folding weirdness of this Quattro. Walter Treser was the head of development for the UrQuattro and went on to create his own aftermarket Audi business; the success of the parts business allowed him to get even more creative with things like this pre-Benz SLK convertible hardtop. An elegant convertible with the top down, things get a bit weirder when you push the Autobot button… it kind of looks like a Subaru Brat with a tonneau cover. Funky styling aside, I can't argue with the rarity and inherent coolness in having a coachbuilt UrQuattro. I can argue that there are better places to spend ~$65k though…
1984 Audi Quattro Treser Convertible for sale on automobile.it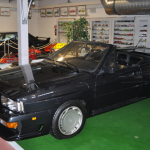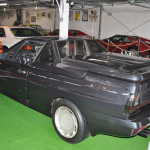 We'll turn the needle up closer to 11 with this next Quattro, another Treser, and a cabriolet at that; but why not throw in a massive widebody kit and some Testerossa-style side strakes for good measure? Instead of a brat, this looks like a stepside truck. With the same funky 2+2 top up, 2-seater top down system, you can bring the family along, as well as hide them when it gets nice out and you need some Italian bird to notice your Ferraudi. Luckily the 2.1 I5 has been brought up to spec too, pumping out 340hp over only 25k km. 78 grand for some truly rare strange.
1985 Widebody Treser Convertible Audi Quattro for sale on automobile.it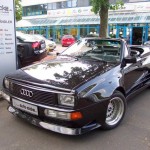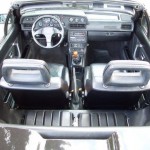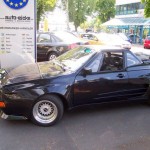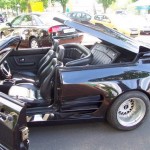 Here's where I say the amp went past 11 and got all Marty-in-Doc's-Garage on me, a perfect red Sport Quattro, 1,050km (652 miles!) on a 220-hp S2 swap. While cool, the Tresers seem cut out for a specific kind of drug dealer, whereas the only thing the Sport Quattro is addicted to is winning. Decipher the German/Italian ad if you can; something about the Sport's trick Kevlar roof and some other mild mods. The only way this car could kill it any harder would be if Hans Dahlback himself had modified it. 220hp should be plenty of fun, but the S2 can easily attain much more. Lively on that tiny wheelbase, the pitbull of the Quattro family.
1985 Audi Sport Quattro for sale on automobile.it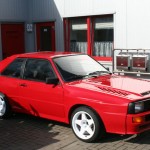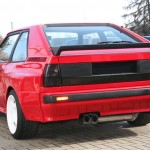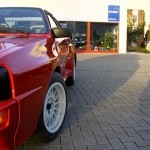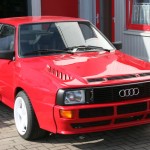 The range of $65-$80k for these things makes me think either a) These are even rarer in the rest of the world than I realized or b) cars are extremely expensive in Italy due to taxes and whatnot. I'm guessing it's a mixture of both. Regardless, three very cool and unique takes on the UrQuattro (though I could only drive the red one).
-NR