Stumbled onto this example via R3VLimited. Take a look at this 1988 BMW M6 with only 35k on the odometer: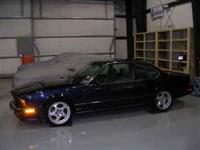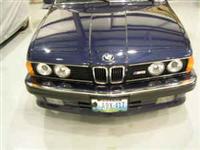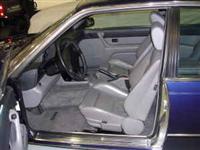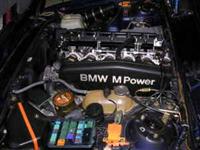 quote from seller's Craigslist posting:
Mint condition 1988 BMW M6, only 35,615 Miles. This car is awesome. All hoses, clamps, Rubber, and insulation pads replaced 2004. Full OH and service on brakes and clutch in 2004 over $8,700 of restoration work in 2004. This car has it all. In 1995 (@26,330 miles)we installed BMW M-system wheels, Pirelli Tires, Stage 4 Dinan High Performance Suspension Package, D900-3421 Dinan High Performance Chip over $11,400 of improvements(all work documented and performed by Research, Restoration and Development, Inc). Car has sunroof, leather, alpine stereo, a/c, full power seats/windows, built in radar detection system(needs updating for modern laser). The interior is gray and in mint condition 10/10 (not a single blemish to include trunk with original tool kit) The exterior is blue (looks blue/purpleish in certian light) original color. The exterior has no dents and is really good condition. There are some small road chips on front (Spoiler has no scraps or damage) Being critical, I would rate the paint as 8.5/10 due to the front road chips. This car looks mint and has always been stored indoors and cleaned and buffed after each trip. Cover Included.
$22.5k sounds like a pretty good deal with this kind of mileage, and documented maintenance and upgrades. And the blue on gray with the M5 rims… Yum!
dc