The prices of e28 M5's had been seeing a healthy increase. Some of the examples I've posted recently have been over $20k. This 1988 BMW M5 is on eBay with a buy-it-now of only $13k: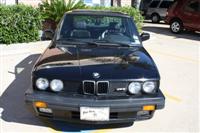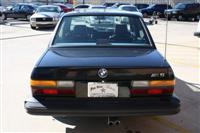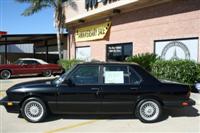 quote from seller's eBayMotors listing:
COLLECTABLE ITEM , 5TH M5 WITH BLACK /BLACK WHICH INTER COUNTRY IN 1988. IN A SHOW ROOM CONDITION. AND IT IS READY TO SHIP AWAY.
Obviously this one has a lot more miles than most cars I post on here. And I don't know what showroom they've been hanging out in, but this car clearly isn't that condition. Despite the fact that this car could've really benefited from a detail before shooting pics, the car looks complete and pretty good shape. If the motor was sound, this could be a pretty cool project car considering the asking. Which way would you go: fix it up as a nice driver or maybe enjoy as a weekend track toy?
Many thanks to Neil for sending this my way!
dc