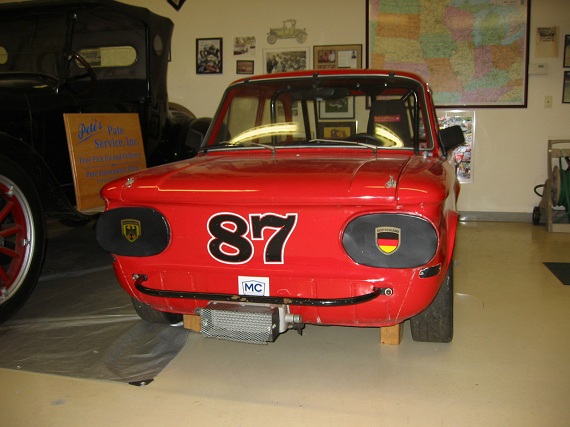 It's not often that you get to see an NSU these days, especially in the United States. It's even more rare to find an NSU race car in the U.S.; but especially rare would be the cars that have substantial race history. In the case of this car, that history includes being raced since new – something very few cars can claim. Want some history? This car was extensively upgraded to a 1200CC motor some 47 years ago. Take that, Porsche crowd! The TT was renowned as a good racer, with plenty of balance, braking and light weight to make good use of its relatively modest power output. Looking ready to hit the track still nearly 50 years later, this TT is for sale today on Ebay: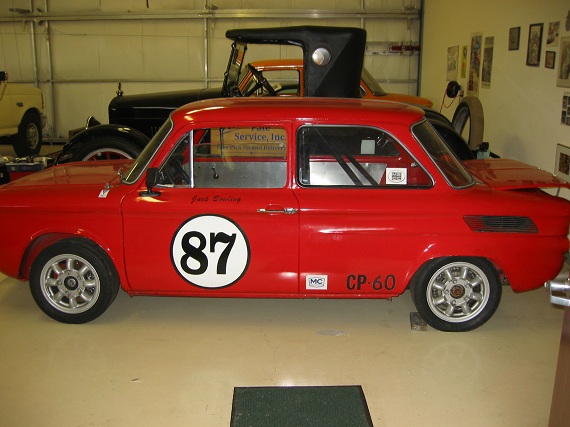 Year: 1967
Model: TT
Engine: 1.2 liter inline-4
Transmission: 4-speed manual
Mileage: Not Listed
Price: $29,000 Buy It Now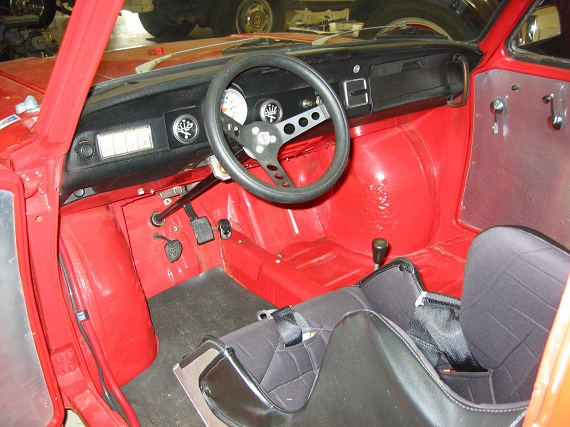 1967 NSU race car. Freshly rebuilt 1200 cc Race motor. Dual Weber carbs , Dual master cylinders , front disks. Minilite wheels. Complete history from 1967

The car is an original NSU , not butchered , not modified ( other than NSU factory race parts ) It is solid and rust free.

This chassis is chassis number 6758330 originally sold by Zimdar's. The 1200 engine is engine number 7820255998. The engine had

twin side draft Solex carbs. Solex parts were hard to find and the car was converted to Webers. The Solex carbs go with the car.

The car came with factory disk brakes. The original engine was a 1000 ( in with spares ) and was converted to a 1200 47 years ago.

All the engines are in line 4 cylinder motors , not the rotary motor. All the engines are air cooled using the NSU cooling system , very efficient.

The car is painted NSU RED. The paint was formulated from an NSU paint chart. The NSU factory paint chart is included in the sale.

This NSU has always been a race car , ie…it has never been street driven, It comes complete with a huge spare parts inventory…..available

at Extra Cost. A similar NSU was sold in Germany at twice my asking price ! The spares at extra cost ( $7,000 ) , include two race engines ,

two street engines , two diffs , three gearboxes ( one is close ratio) , wheels , body parts , suspension and lots , lots more. All the spares are

stored inside. The race car is turn key…. race ready , The history included ownership by Engineer Gordon Kelly , Council Champion

Terry Mendini . This car is being sold due to the health and age of the present owner. The owner does not want to be contacted

The present owner is an NSU expert in NSU history , NSU mechanics and NSU trivia. This car has been his passion for 25 years..

This NSU has lived in the Milwaukee area all of it's life. It has raced at the Milwaukee Mile , Road America , Blackhawk Farms and other tracks.

All payments and fees must clear prior to pick up. All shipping , handling and packing are the responsibility of the buyer.

Packing and shipping can be arranged at this end if the buyer needs these services.

Storage after purchase can be arranged for a reasonable length of time (3 weeks ) after which storage fees may be charged.

I run a race shop and I am acting as an intermediary for the owner. All questions will be answered in a reasonable amount of time.

Specific requests for information or specific pictures will also be addressed as quickly as possible.

Please ask your questions early , as we anticipate a lot of interest in this unique race car. Eligible for most every vintage event and

sanctioning body in the world. Log books and or documents back to 1967 , complete history and race results from present……. back to 1967 ,

original bill of sale from 1967 , original first title . The original window sticker is also included.

This is the most race winning NSU in the United States and probably the entire world.

A casual count of wins was completed prior to writing this ad , the tally was stopped at 200 victory's !

No games will be played on this sale. I will not allow the bids to be artificially elevated to increase the price of the car.

Only actual bids from real buyers will be accepted. Thanks for looking . Should this car not sell , we will list it again

at the same price or we may separate the spares as we have done,. The buyer of this car will not be disappointed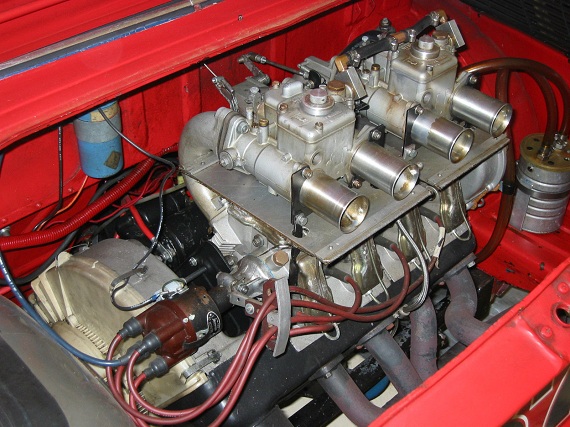 Talk about impressive; the "Buy It Now" price seems high until you read all the fine print. This car comes with a tremendous amount of extras, including motors, transmissions and even a rare factory paint chart. Seriously, this is a neat package. As an alternative to the traditional 2002 race crowd, I love the look of the TT, the rear-engined channeling of some Abarths and BMW 700s, and the simplicity of the build. The dual Webers look the business as do the Minilites. Seriously, for a 50 year old race car this thing is clean and appears very well maintained. Were I able to buy it, I'd try to arrange some interviews with the original owner; while his health is apparently failing, I bet he has some interesting stories that it would be great to document. NSU experts are hard to come by these days, and it would be worth the time and investment to save a small but very unique and memorable point in Motorsport history.
-Carter