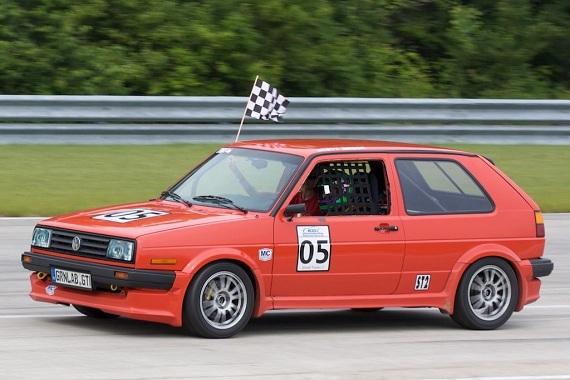 There's a saying that goes something along the lines of "To make a small fortune in racing, you have to start with a large one". While it's true that any track-related activities are generally a one-way flow of cash – out – from your bank account, it doesn't necessarily mean that you need to be a millionaire to go have a lot of fun. One of the more affordable platforms that budget weekend racers took to in the early 1980s was the then-new Volkswagen GTi; with solid aftermarket support, a light and nimble chassis and and crash it, walk away ability, the inexpensive Volkswagen was a natural track candidate. It's become rare to see either of the first two generations showing up at the track these days, no surprise as many are 30 years old at this point. But once in a while, one that has undergone development and is a tidy package pops up, and today's 1985 GTi is just one such example: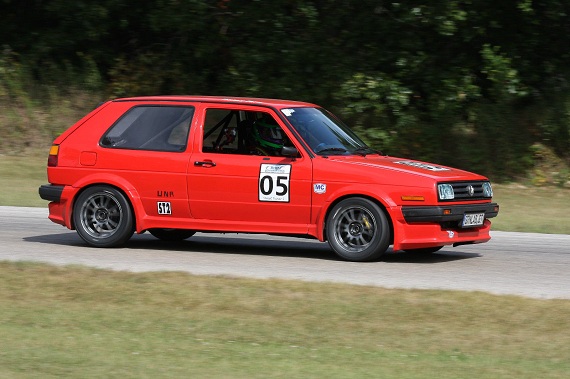 Year: 1985
Model: GTi
Engine: 2.0 liter inline-4
Transmission: 5-speed manual
Mileage: 52,000 mi
Price: $8,400 Buy It Now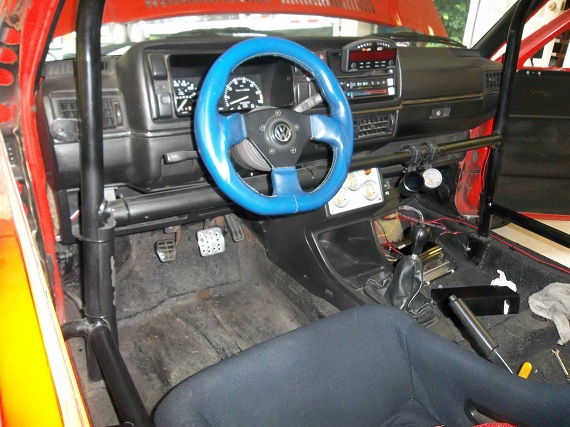 Competition Road Course? Race Car Championship winner ST Street Tuner 2 Class Professionally Built and Maintained Well sorted, fast and Fun 4 Sets of Wheels and Tires 2 Competition Engines Dyno Tim e only on the best low hours with installed engine fresh race/synthetic oil and ready for the Track. 2.0 L/16 Valve Twelve and a half to one CR 034 Standalone fuel injection and engine management 98-100 unleaded fuel low hours on fresh 020 transmission 4.2 FD short gear set with Quaife AP 4 piston front. Brake calipers rear VW disc brakes Lexan side and rear windows race seat race removed. Interior large inventory of spare parts that will keep you going and going!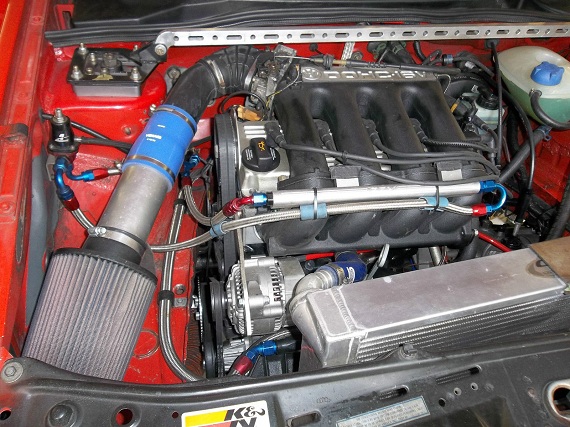 With a high compression ratio 2.0 16V replacing the original 1.8 8V, this car should be a screamer, and the typical torque steer generated by such a swap has been quelled by the Quaife limited slip differential. Those two items alone, especially if the 16V is well built, are at least half the asking price of the entire car. Additional great items are the rebuilt transmission and AP Racing brakes; again, not cheap items to undertake. Outside this Mars Red 1985 looks awesome; I can't place the body kit, but it sure looks spectacular overall. Some well placed Volkswagen Motorsports badges would really top this kit off. With several sets of wheels and spares that come along with it, this really is a one-man race team ready to go. The asking price of nearly $10,000 seems like a lot; however, if the bodywork is clean and rust free as it appears to be and the engine and transmission were properly built, that sum likely represents only a fraction of what was put into this car. I'm sure it will make the new owner very happy, whatever they choose to race it in!
-Carter