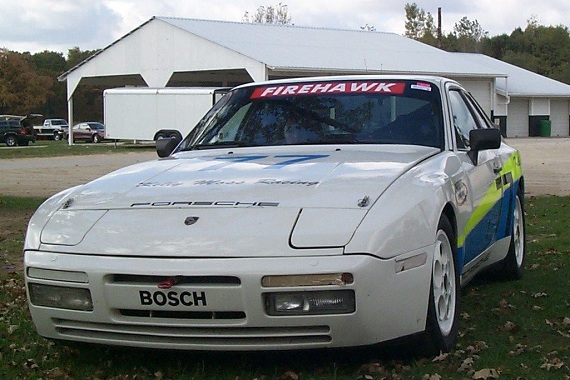 In a recent discussion regarding why values of the E30 M3 had taken off while the Porsche 924/944/968 had remained affordable, one of the comments suggested that the reason was because the Porsches did not enjoy the race pedigree than the M3 did. While one can't deny the success of the E30 M3 on track and even in rally venues, that answer belies the many races and different series that the 924 and 944 competed in. Indeed, the development of the 944 and 944 Turbo motors came about in part because specifically of the race programs. In everything from local SCCA races straight up to the big dogs at Le Mans, the Porsches were racing right beside some of their more famous 911, 935, 936, 956 and 962 brethren. On top of that, the factory also fronted 924 Carrera GTS cars in the World Rally Championship, many of those that were involved later to move to Audi's program. Then there were the one-make 944 and 944 Turbo Cup races around the world. But into the late 1980s and early 1990s, one of the hottest contested, affordable race series in the U.S. was the "Firehawk" series put on by IMSA and the SCCA. One of the more competitive cars in those race series were the late 944S2 and 968 models, offering serious reliability, surprising speed and excellent balance to make a fantastic race car. One of the original 944S2 Firehawk cars is up for sale today: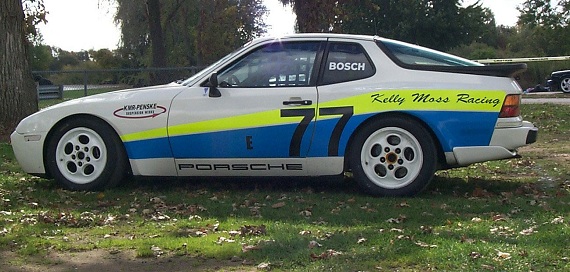 Year: 1990
Model: 944S2 Firehawk
Engine: 3.0 liter inline-4
Transmission: 5-speed manual
Mileage: 14,513 mi
Price: $25,300 Buy It Now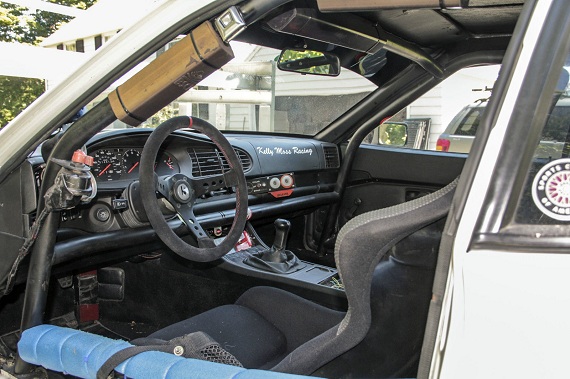 This well sorted race car was built by Kelly Moss, raced by them in the IMSA Firehawk Series in early 1990s, and PCA and SCCA since 2001—no wrecks. Comes with Moton Triple Adjustable shocks/struts, 2-yr-old fire system, and four race weekends on rebuilt motor, two sets of 16″ phone dials and 17″ cup-style rains. The car's bullet proof, fun to drive, well maintained, and race ready.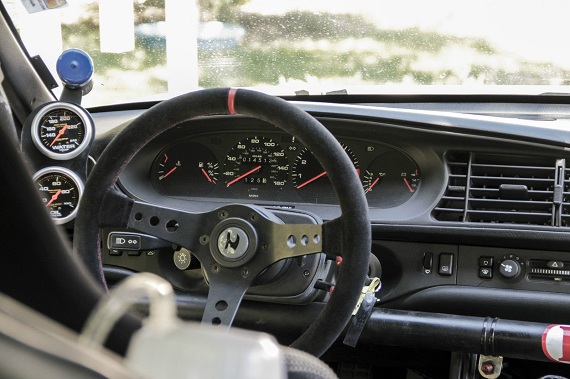 Kelly Moss has a great reputation overall in Porsche circles, and this car has relatively low miles and the promise of no crashes makes it a better candidate than the retubbed 968 Firehawk that we looked at recently. Modifications on these cars were limited to safety and suspension changes, making it an affordable package to take to Driver's Education or go racing with. Because of the race from new history of a car like this, the additional benefit is that, with the proper documentation, you could be looking at being admitted to some of the vintage race series or even Porsche's Rennsport Reunion. While not a full factory effort, there's a lot of development and a solid platform in a car like this, and the $25,000 asking price probably isn't too far out of line if this is a turn-key car, something a careful PPI would reveal. The white phone dials and graphics make this look a bit like a Turbo Cup car, and that's okay by me; certainly, while it doesn't have the unobtanium bits of the Turbo Cup, it also doesn't have the accompanying bills and asking price.
-Carter