There are people who will definitely "get" this car, and those that will scratch their heads. A lot of it comes down to priorities and what you'd like to do, honestly. If you just want to go to the track, you could easily buy any number of Porsches or other cars that would be considerably faster than what is effectively just a lightened and stiffened naturally aspirated Porsche 944. While they're well balanced and entertaining to drive, they're certainly not the rocket ships people usually associate with the terms Porsche Race Car. However, what they are is very special – the Rothmans Cup was a limited run of special cars with special drivers. Together, they created a racing history that many fans still talk about. The precursor to race series like the Turbo Cup and Carrera Cup, this was a defacto Porsche factory effort – and the result of that is that this car is classified with the very rare group of cars that are Porsche factory race cars: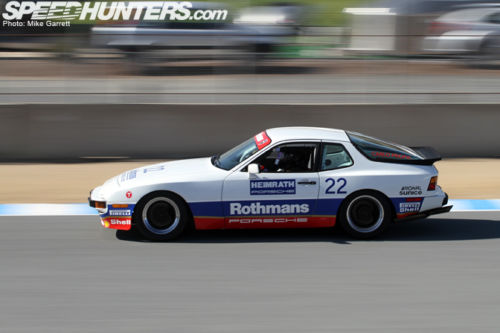 Year: 1986
Model: 944 Rothmans Cup
Engine: 2.5 liter inline-4
Transmission: 5-speed manual
Mileage: 30,000 mi
Price: Reserve Auction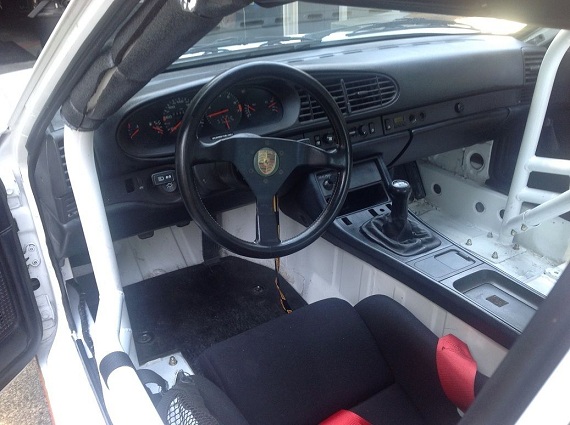 1986 Porsche 944 Rothmans Challenge

Factory Cup Model

· This is 1 of 31 factory Cup models specifically built for the 1986 Rothmans Challenge – the first year of the Cup series (first with 944s in the 80s then with 911s in the 90s)

· The Rothmans Challenge's competitors include top Canadian drivers such as Kees Nierop, Scott Goodyear, Ludwig Heimrath, Paul Tracy

· Major sponsors were Rothmans, Shell, Pirelli, Sunice

· I legally shipped it from Canada in 2009 as a body with engine, tranny partially installed. The suspension was also partially done as a roller. The car came with spares and other mechanical bits

· Restoration/build was finished in 2010 by Fordahl Motorsports. I have a three ring binder showing receipts and photos during the build

o The headers are the rare Cup only spec that were used for the Rothmans series

o The door panels are also original

o The roll cage is the original with modified side impact protection for safety purposes

o In other words, we took the effort to keep the car as original (Rothmans Challenge Series) as possible

· I have the certificate of authenticity from Porsche (showing that it's a Cup model) as well as VIN and DOT/EPA documentation from Porsche North America. I was able to legally register this car for the street. It even passed smog in WA. This is one of most recent street-registered historic race cars – something typically reserved for pre-68 cars

· Most importantly, I have the CASC logbook and number plate tying its history in the Canadian Rothmans Challenge with Matthewson (1986) and Walter Surma (1987). It also raced in a few Firehawk Endurance races in 1988. There are a few Rothmans cars out there, but without logbooks to verify its history. I also have period photos during 86 Rothmans series

· Since restoration, it has been only raced one weekend per year including Portland Rose Cup, SCCA vintage/ITS and Rennsport Reunion IV

· Speaking of RR IV, this is the only 944 historic race car accepted at the most recent Rennsport Reunion in Laguna Seca. Great event to experience with all the historic cars

· A newly rebuilt ITS-spec engine has recently been installed and is going through its break-in period. No race or track miles on the new engine. Engine was built by Fordahl Motorsports.

· The tranny was newly built just prior to Rennsport Reunion IV. Spare tranny is also rebuilt

· Spare parts: various wheels (including 7 Simmons wheels which is proper period spec for the series, set of 7×16" Fuchs, set of 15" cookie cutter magnesium wheels with one race-old Hoosier R6s), original transmission (freshly rebuilt) and engine block, door, and various misc. pieces

· The wheels on the car as ran at RR are Simmons V5 wheels with 16" Hoosier R6s

· The car is currently in the Seattle area

· Although I have and still immensely enjoy this car after owning it for close to 6 years; I recently purchased another race car in my bucket list. Hence, I'm selling the Rothmans.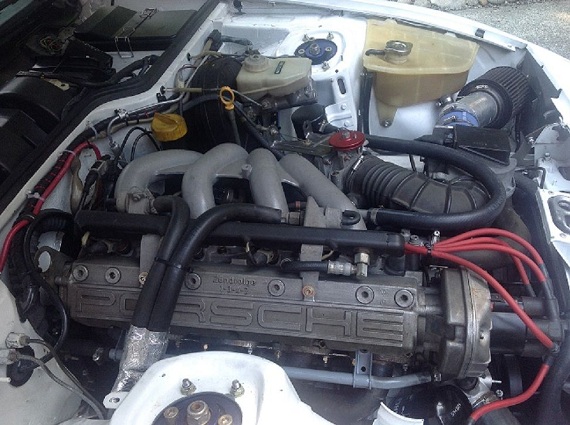 A well documented and well maintained example, this car could be considered a very well priced example. Racing Porsches aren't cheap, but this is certainly the cheapest way to get into a factory-backed car. Even building a full ITS-spec 944 race car will set you back most of the cost of this car if not more if you want to be competitive; though it's hard to understand for those from outside the 944 circle, it's just a very expensive car to build to top performance levels. That said, again in the world of Porsches these are very cheap cars to run and wildly entertaining to drive. So, there are really two ways to look at it; overpriced, under-performing old race car, or the best value amongst Porsche factory efforts. This car gets you into a world where you can run on track next to some of the biggest legends of Porsche racing, so I'll take the latter, thank you very much!
-Carter