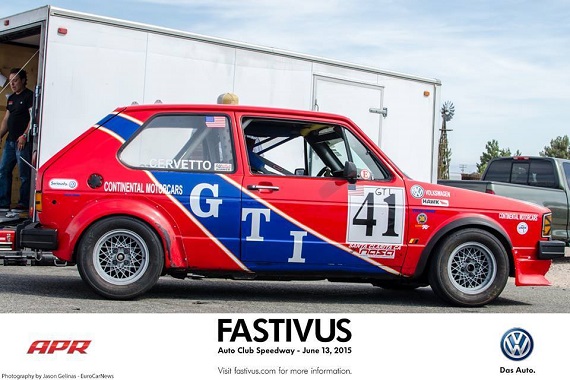 When I was young, my family traveled out to Michigan. The year was 1984, and on the trip we went to see some vintage car racing as my father is a pretty big Shelby nut. There were plenty of Cobras and GT350s ripping up the track with V8s bellowing away that day, but what stuck in my mind more was a demonstration that was put on by Volkswagen of America. There were 5 or 6 then-new GTis that were put through their paces, and the particular corner we were sitting at had the train of these hot hatches popping over curbs, dangling a wheel in the air as they slithered through the corners. Sounding more like a pack of angry hornets, they made more of an impression on me than the rumbling Ferrari-killers, and to this day I still smile and think of that day every time I see a GTi. More than once in my ownership of a 1984 example, I even tried to imagine the train of GTis racing around that course on my daily commute to school to the chagrin of all of the other drivers on the road. But the best way to contemplate that magical day in my memory is to check out a race-ready Rabbit:
Year: 1984
Model: GTi
Engine: 2.0 liter inline-4
Transmission: 5-speed manual
Mileage: Not Listed
Price: $15,000 Buy It Now
Originally SCCA IT car converted over to a GTL car with a full 8 point roll cage. Frame is TIG welded to frame. Complete rear subframe connectors and front subframe connectors up to radiator support. Full race suspension. Coil overs, complete spherical bearings, Ebiack springs, adjustable Koni shocks, upper strut brace, lower control arms reinforced with Delrin bushings with offset caster, rear suspension, spherical bearings, camber shims, two rear sway bars. Transmission: full VW locking front diff (if you break an axle you can drive to the pits), 4.40 ring & pinion, close ratio gear box, 3 puck racing clutch and lightened flywheel with Porsche flywheel bolts. Engine: 2 liter, full race block prep, steel crank, steel rods, JE pistons, 13.2 compression, 8 valve engine fully ported polished, Shrieck cam 500 lift 305 duration, oversize valves, special valve springs, headers large tube, huge collector, Porsche 944 ignition with MSD control spark, with mechanical fuel injection, HP rated at the crank 175 to 180. Car weighs 1950. 4 time SCCA Champion. Hold track record at Willow Springs, Button Willow, and California Speedway. Also National Western State Champion. Tons of tires and rims with spare trans and brakes, rotors, pads, tons of spares, bearings, steering knuckles, and so on… (Trailer also available for additional cost). Contact Frank (661) 713-6163.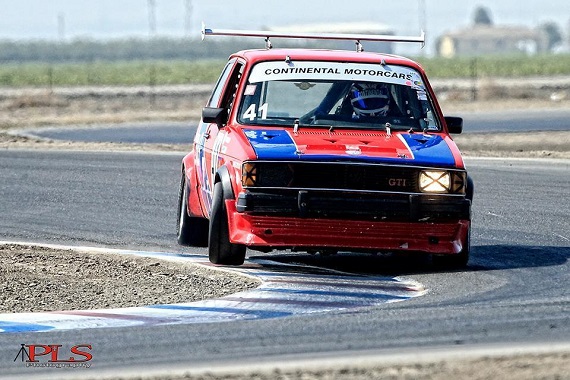 Outside of some typos, the description lists all top-notch components on a build which leaves the GTi both looking pretty retro and very serious. The BBS wheels that look borrowed from a BMW fit the image perfectly and the color scheme is straight out of the pages of history. My Audi feels pretty sprightly on track at 2,400 lbs with around 165 horsepower – this GTi must feel downright mad with a claimed 180 horsepower and 450 lbs. less weight. The limited slip front differential is definitely something necessary in such a package, and while out of place the giant wing should help keep the car somewhat planted. The buyer should contemplate that at 13.2:1 compression this car will need to run on expensive race fuel only, and unfortunately we don't see many photos of what the car looks like inside or under the hood. The asking price seems high until you get the calculator out to add up how much it'd cost for you to recreate this package, but still the argument stands that a spec Miata can be had much cheaper and probably offers a better driving experience even if it's slower. Of course, if you're contemplating a GTi, you probably don't love the Japanese roadster, and they're still a while off from being vintage race legal – plus, they just don't look like a GTi.
-Carter