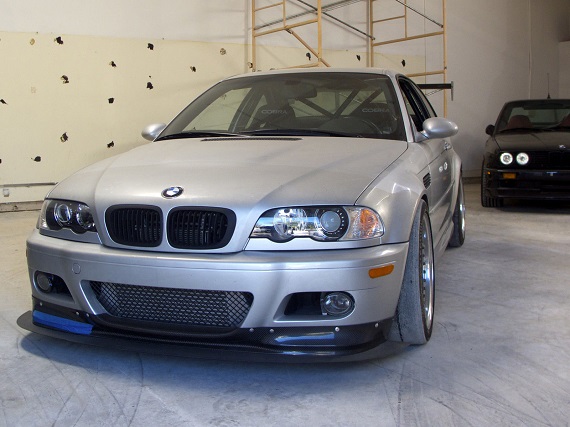 Part of my logic for wanting an E46 M3 has been to have a dual-purpose car; one that I can drive in comfort 9.5 out of 10 days, but can take to the track on an occasional weekend and have fun approaching the limit. Few cars achieve the balance of both comfortable road car and formidable track weapon quite as well out of the box as the M3 does, and for some time it was the defacto track-addict car. Truth told, since the early 2000s many more track-focused cars have emerged and even eclipsed the M3 in both purpose and execution. But the M3 remains at the forefront of most enthusiast's minds as a capable platform, and the E46 has channeled the last of the analogue platforms into a package that many want to upgrade. The result, if you're willing to put in some time and money, can be a Porsche killing coupe on a more reasonable budget.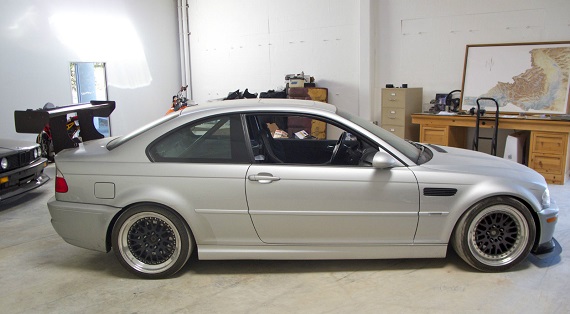 Year: 2004
Model: M3
Engine: 3.2 liter supercharged inline-6
Transmission: 6-speed manual
Mileage: 12,697 mi
Price: $34,000 Buy It Now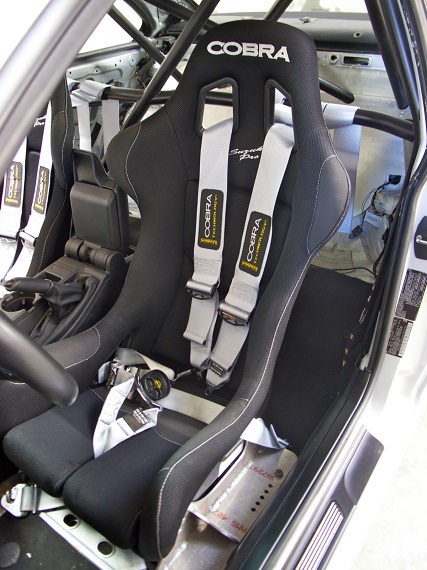 This 2004 M3 is well-modified as a track day/DE car.

This car has an Active Autoworks supercharger kit which includes alcohol injection, oil cooler and intercooler, to accommodate the increase in horsepower. I believe the HP to be about 450 at the wheels, 500+ at the crank, but have not dyno'ed the car. It also has Moton remote reservoir shocks, a full race exhaust, larger injectors. The car is very quick.

It comes with two sets of wheels (P275/35ZR18 & 265/35ZR18). The wing / spoiler is removable for street use.

Much of the stock interior was removed to accommodate a professionally built and welded half cage, Cobra seats on custom fabricated adjustable mounts and 6 point harnesses. The cage is built to spec for completion as NASA/SCCA full cage, should the buyer wish to complete it. The sunroof was removed and replaced with a fiberglass panel as pictured.

The car has no accidents or paint work and has only 12,679 original miles. An excellent track day car. It has never been raced, track days and HPDE only. I have some original parts that will go with car, but interior is not included.

There is an approximate 6″ long small tear in the air dam above the splitter. It is covered with blue tape in the third photo.

The car was last registered in Idaho and comes with a clean Idaho title. Car may or may not be able to be registered in California. I have a pan trailer available to go with car for an additional fee.

This is my loss and your gain, I have well over 50k in this car. All reasonable offers considered. Please feel free to contact me with any questions whatsoever.

Personal inspection is recommended.

Shipping or pickup is the responsibility of the buyer.

Previously sold at $34k, however buyer could not complete transaction.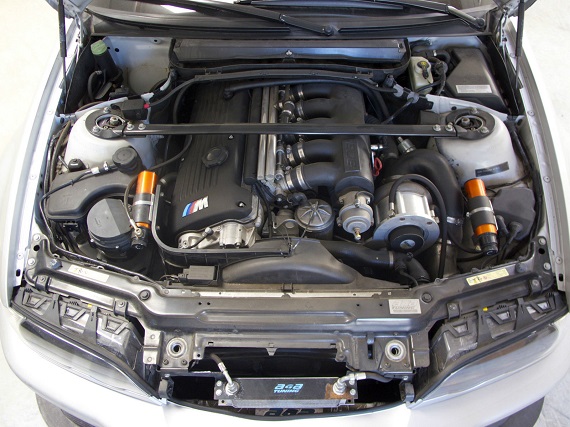 This car has certainly eclipsed the drive-to-track model in favor of more extreme speed. It's hard to fathom that this car was built on a chassis that was so low mileage, but there you have it – only 12,500 miles accrued on this ultimate driving machine. The modifications are top dollar items, from the remote reservoir shocks to the Active Autowerke supercharger that alone currently retails at $8,000. The claim of 500 horsepower generally would be dismissed by most as bravado, but AA themselves claim 525 dyno horsepower on the kit. That kind of power makes me question the half-cage only, considering this car is capable of launching you into a wall at triple-digit speed. And if I'm honest, while I'm sure it's functional the rear wing looks pretty ridiculous. But if you're looking for a budget track weapon, this car should offer a lot of bang for the buck in a package that's hardly used up.
-Carter