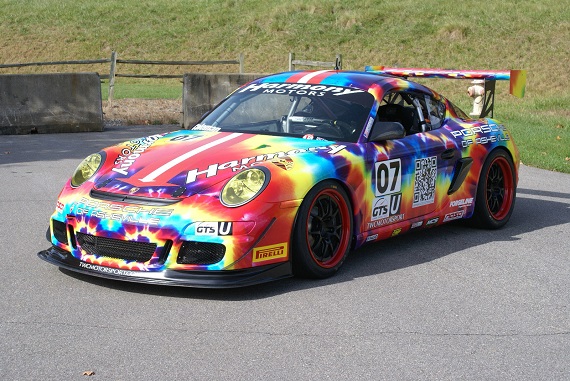 I really like the concept of the Cayman. Mid-engined, manual gearbox, rear drive and a lighter chassis are a return to the roots of Porsche – the Auto Union Grand Prix cars first designed by Ferdinand Porsche in the 1930s. Dynamically, it's hard to fault the Cayman, too – on track, they're simply magnificent, dispatching corners and straightaways with ease, rippling pavement in braking zones. I was lucky enough to spend some time on track in a then-new '09 fully loaded S; it immediately put you at ease, the capabilities of the chassis left plenty in reserve even when you entered corners at seemingly inappropriate or inadvisable speeds. Fit and finish-wise, they're a Porsche through and through; beautiful paint, striking wheels, and luxurious interiors. The soundtrack is pretty great, too. One area that I'm not convinced? The looks; some look great, while others look slightly out of proportion to me. One great upgrade that you can do that really makes the Cayman look more purposeful, though, it to equip the front end with big-brother 911 GT3 items. The result is much more aggressive, and paired with some racing graphics, a huge rear spoiler and the right bits inside, you've got yourself a budget Cup car: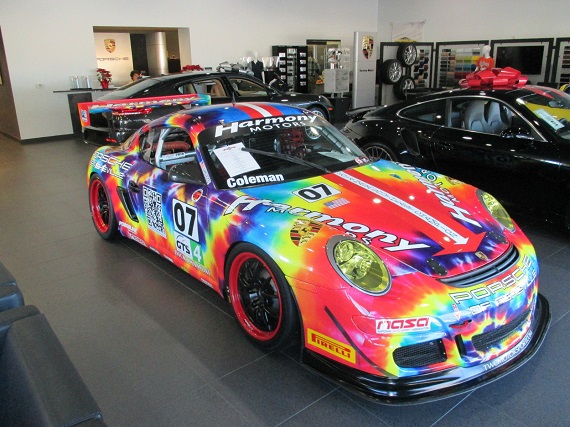 Year: 2007
Model: Cayman
Engine: 3.8 liter flat-6
Transmission: 6-speed manual
Mileage: Not Listed
Price: Reserve Auction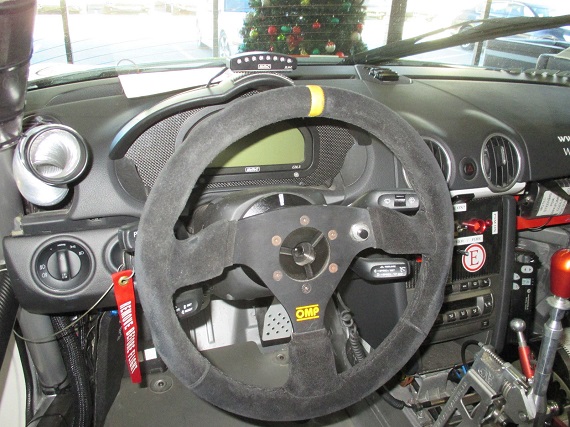 2014 S.E.Division GTSU NASA Champion. 2014 NASA East Coast Championship GTS4 Fourth Place. Built and maintained to the highest standards/Graphics new and removable. White/Silver. Excellent Stuttgart Cup contender, NASA, SCCA and PCA. 13 hours on total build/2014.

Porsche 3.8L engine (13 hours)
Built by Flat 6 Innovations (all internals upgraded)
Nicky's
IMS update
Flat Six Software updates
IPD Comp Plenum
Porsche GT3/RS Throttle Body (82mm)
3.5 inch air intake
Wevo motor mounts
Lucas Fab long tube headers and race exhaust (heat wrapped)
Flat 6 center front mount oil cooler (operates @ 190-195 degrees)
Engine cover vented for cooling from rear side window
Dip Stick for accurate oil measurement

Drivetrain:
CAE racing short shifter built in risers
OS Gilken LSD/ with pump and cooler (side vent fresh air intake)
Aasco light weight flywheel
Sachs race clutch and pressure plate
Floor mounted clutch stop
Remote clutch bleeder
New axles
Complete Goldcrest Motorsport transmission freshening (1 event)
Wevo transmission mounts

Build Sheet: Suspension
2-piece forged control arms (not cast)
Front tie rod kit (TWC)
Rear toe kit (TWC)
Front trailing arm kit
RSS rear toe locking plates
997 S front uprights
Stop Tech Race BBK Kit
Pagid brake pads
TWC brake cooling kit
Front camber brace
Rear suspension track tray and brace
Adjustable front and rear camber plates
MCS shocks front and rear
Adjustable rear sway bar
Fixed front sway bar

Steering:
Porsche Motorsport Cup electronic power steering
OMP 330mm steering wheel
OMP quick release

Safety:
1 3/4 inch custom chromoly roll cage
Schroth 6 point harness
Schroth window and center nets
Roll bar padding
OMP RSPT race seat
OMP sliders
Planted seat brackets
Sabelt fire suppression (electric inside and out)
Battery quick disconnect (inside and out)

Electronics:
Motec CDL Track Kit with data logger and expanded kit for oil pressure ect.
Fuse panel for accessories and Motec bridge
Carbon switch panels
Motorola SW radio with high gain antenna
Windscreen defroster (wire type)
Cool Box for driver cooling, switched and adjustable flow rate

Aerodynamics:
Porsche Motorsport 997.1 Cup Car front bumper with crash bar w/ Grand Am splitter
OEM 997 front fenders
OEM 997 hood w/NACA ducting
Interseries rear decklid with tail uprights and 996 cup wing w/custom endplates
Lexan rear and side windows w/NACA ducting
Carbon Cup mirrors
Carbon side air intakes
TWC brake cooling (front) undertray

Wheels:
2 sets of Forgeline GA3R custom powder coated
1 set of CCW C10's for rains
Some spares included in sale

This car is Stuttgart Cup, Nasa, PCA and SCCA eligible. For serious inquiries only. If you have questions please call to get the answers. 828-658-8823#104 Tom Leave a message.

Please note this car is also for sale privately and may be withdrawn from auction at any time even after we get ebay bids.

Deposit of $2000.00 is due 24 hours after winning bid through paypal. Balance is due via wired funds drawn on a domestic bank only within 3 days of the winning bid. The buyer is responsible for transportation of the car.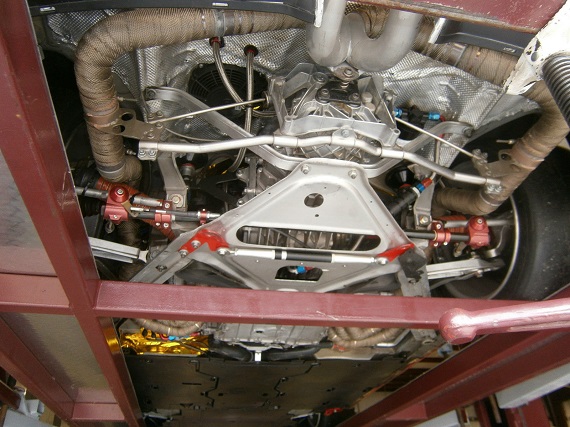 Impressive? You bet; through and through this is a well built, top notch Cayman. It's even got the speed to back it up, with a 3.8 liter mill sitting right behind you. Now, that said, I think the graphics package is probably just a bit over the top; still, it would be pretty easy to get new graphics done. I'd personally go for one of the historic liveries that seem to suit these cars really well; staying with the "Hippie" theme, you could select the wild 917 purple and green graphics or the alternate yellow and red pattern. If that's too much, simple Martini graphics over a silver wrap would make this an instant classic. While a road 2007 Cayman would range from $25,000 to $35,000 today, with the amount of work I'd expect the seller is looking for well over that top figure. Still, compared to a GT3 Cup car, this might be a very affordable – and very fast – option.
-Carter