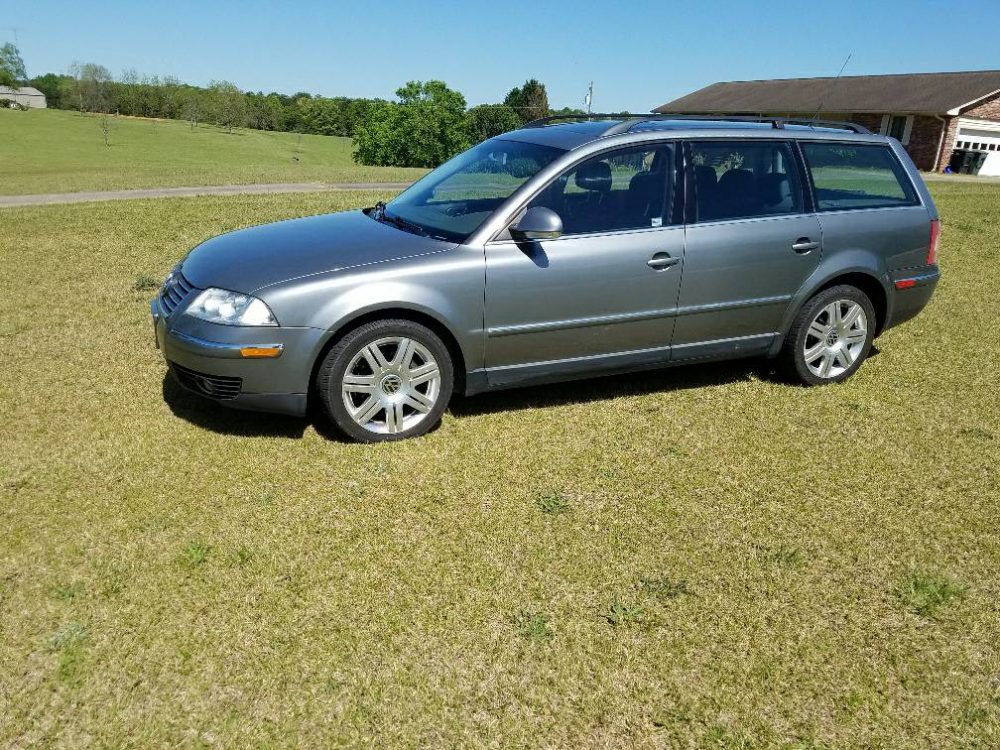 My 2002 Passat – the first of the B5.5s imported into this country – recently has hit 150,000 miles, and had to undergo some resulting maintenance. I did some preventative work; new OEM coil packs, spark plugs, and filters throughout, along with a new coolant tank, coolant flush, thermostat, temperature sensor and associated seals and piping, all new front brakes including calipers and lines, and a thorough suspension rebuild of the front end. In retrospect, I could have bought a whole other Passat for the amount I just sunk into this one.
But in part it's a testament to how great the B5.5 is. It's comfortable, capable, fun to drive, and it's been dead nuts reliable in the entire time I've had it. Part of that comes down to history – I've got every receipt going back to day one and I bought it from an enthusiast who only had the dealership maintain it. But part of it also must be attributed to the stoutly built Passat itself.
It's not unusual to see them kicking around with the best part of 300,000 miles these days. While nostalgic brand ambassadors insist it was the cars of yore that would run forever, the B5 seems on par with the best longevity of earlier Audi-chassis products like the B2. The other reality is that my Passat – built in 2001, so now 17 years old – is in much better condition and drives much better than my 4000CS quattro did in 2003 when I sold it at the same age. Everything still works, and though it's not without idiosyncrasies (I have to pull apart the doors and seal the inner door panels from leaks, for example) it's a pretty amazing car as "cheap" cars go.
So, you can imagine my delight when this very unique Passat popped up for sale: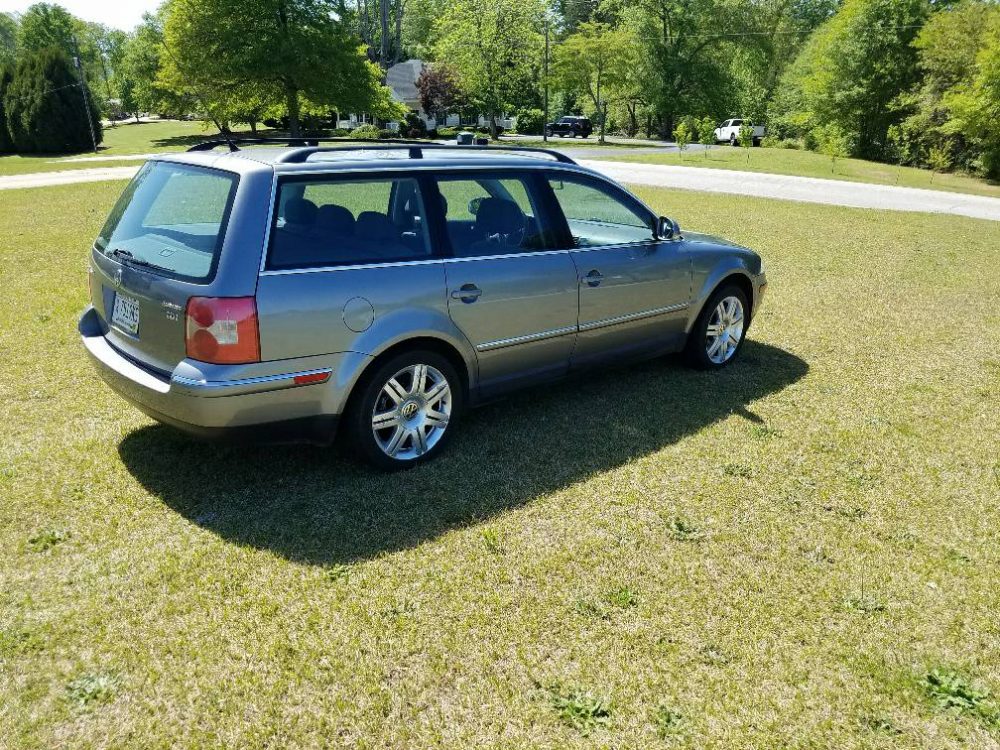 Year: 2004
Model: Passat GLS TDi 4Motion Wagon
Engine: 2.0 liter turbocharged inline-4 diesel
Transmission: 5-speed manual
Mileage: 89,000 mi chassis, 124,000 miles engine
Price: $14,000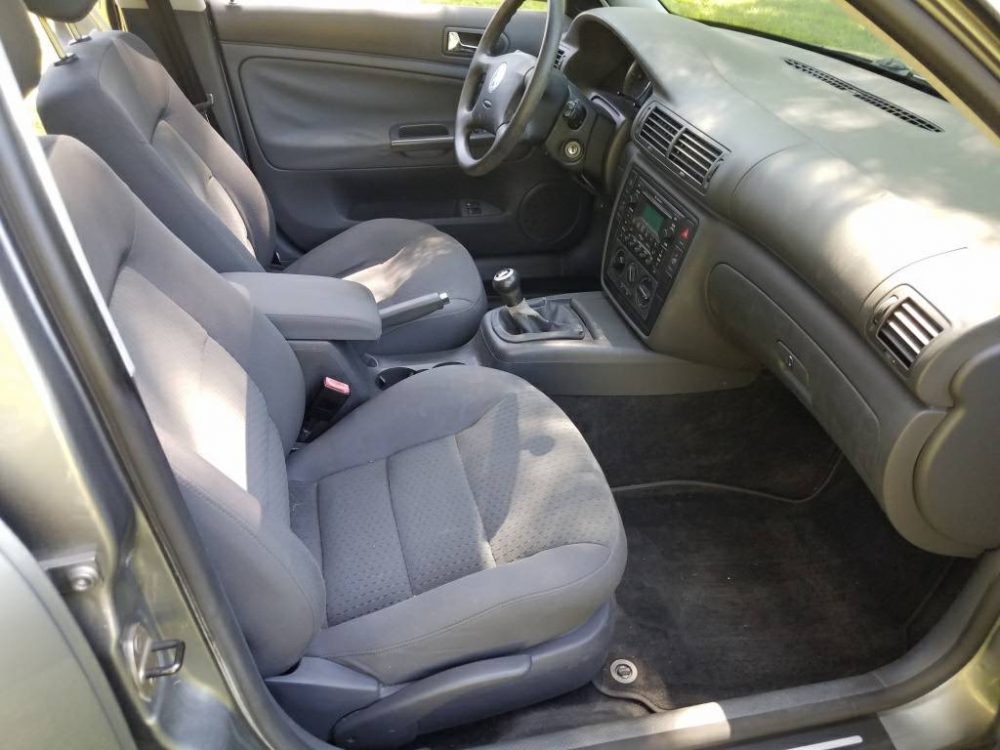 For sale is my 2004 Passat GLS Wagon with TDI, 4motion and 5 speed manual
Very rare combination

BHW engine from 2005 Passat with 124k miles
Stage 2 tune from TDTuning (Mike and Marin)
Balance shaft module delete
New VW motor mounts
New NGK ceramic 7V glow plugs along with the latest GP program
New VW oil, fuel and air filter
New timing belt, water pump, tensioner and idler roller
VW OEM axles and joints
TDI Instrument cluster
Clutch is a Sachs SRE DMF set up which is rated for 350+ ft lbs. It is very smooth to operate.
It has a brand new updated version VW fuel tank along with a new fuel pump.

Body wise, it is in great shape with the exception of the back hatch lower center where It has a few nicks in the paint which was there when I bought the car

Interior is in great shape. Currently have wood trim installed in place of the standard black.

Car rides better than average Passat due to 4 wheel independent suspension

17″ VW Bi-Stars with practically new tires
Currently has 89k miles on it
It has a clean SC title in my name.
Serious inquiries only
$14k
Can send more pics on request.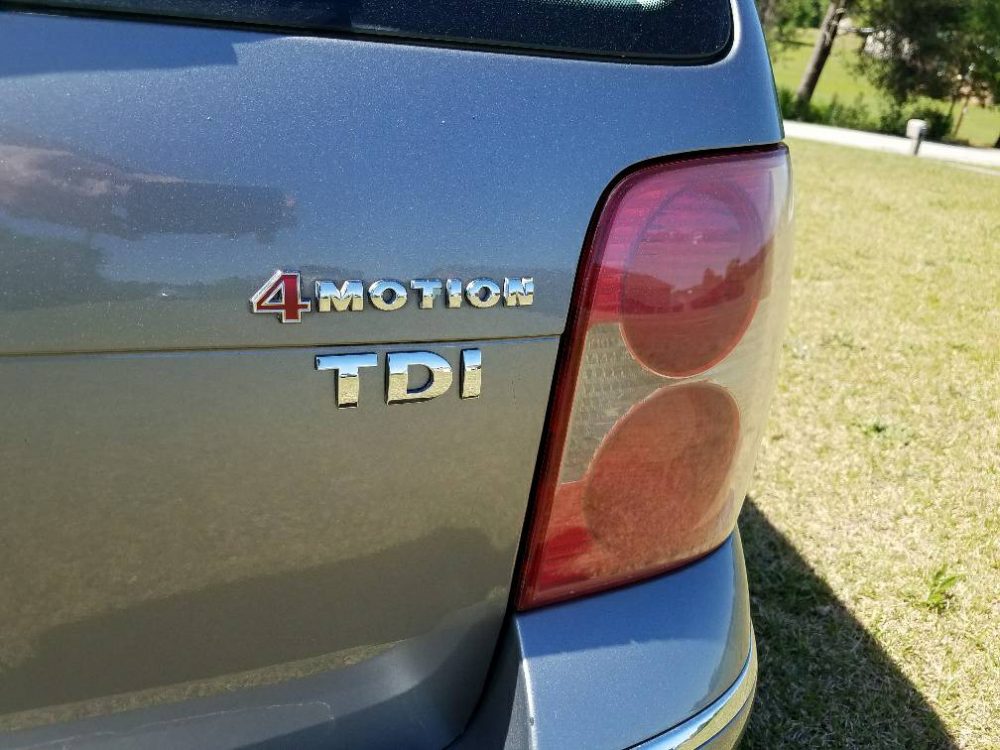 So, it doesn't take much knowledge to know that all-wheel drive and the TDi didn't go together unless you got into some very expensive Audis for U.S. customers. Further, though the Golf and Jetta could be had with a manual, the 2.0 TDi BHW in the Passat was linked solely to an automatic for our market. Europeans, though, enjoyed the combination of the diesel, manual, and wagon forms of the B5.5 Passat. Not quite old enough (or fiscally responsible) to import one, the seller of this car has opted to make their own.
Because it's a 4Motion linked to a 5-speed manual, we know it came with a 1.8T originally. Only offered for two years, there were only 516 wagons imported originally. This one of the six imported in Silverstone Gray Metallic with Gray cloth interior. Most were specified with leather. Does this make it more appealing? Not really. It's the least inspiring color in the lineup to me, but it's also unoffensive, I suppose.
In addition to grafting the BHW 2.0 turbo diesel into the engine bay, the seller added 17″ BiStar wheels (a great look on the later GLS/GLX Passats) and also added the upscale optional GLS/standard GLX wood trim. The engine has also been turned up with the Malone stage 2 tune, which should be good for 174whp and 305wtq according to their site. The seller has also undertaken some preventative maintenance.
So it all sounds generally great, until you see the price. There are just a tremendous amount of alternatives for the same money. It's pretty easy to find B5 S4s, plenty of 1.8Ts, Ultrasports and Titanium Package cars which feature better performance and more luxury. Really want a neat all-wheel drive Passat? Why not just hold out for a W8 6-speed for less money?
In part, I get it. It's a neat car that has had a lot of work dumped into it to make a very unique combination. Kudos go the seller for undertaking such a unique swap! But personally I'm not sure it's a lot more desirable than other all-wheel drive wagon options from the same period, and I'm a HUGE Passat fan. At top dollar, I'd also expect the car to be absolutely pristine, and it's not. The wheels are curbed, the cloth – while it holds up well – isn't really more desirable, the door cards are delaminating, the shifter leather is degraded as are the soft-touch plastics, and the exterior trim is begging for some Sonax plastic restoration. Then you have to remember that you're only two chassis years behind me; so buy this, and you, too, will be doing a full rebuild of the suspension in the not too distant future, and you're also hoping things like the heater core and ABS unit aren't bunged up. You could do worse – a lot worse – than this Passat, but at the price point I think you could also do better.
Thanks to our reader Jesse for the spot!
-Carter