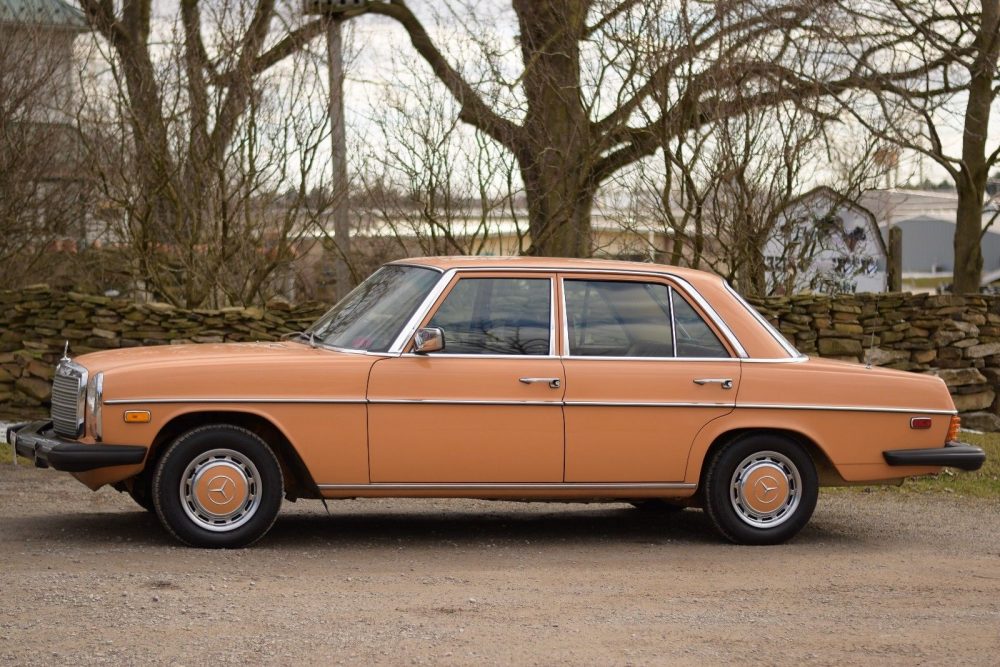 Every time the Mercedes-Benz W114 and W115 come up, basically the same thing is said over and over again: oft overlooked and somewhat forgotten. Not because these were bad cars or anything, but mostly because they predated one of the most legendary cars of all time in the W123. To me, these cars felt like sort of a dry-run for Mercedes when engineering the W123. Some things worked and were carried over to the W123, while other things were left in the past. One of the biggest things to make the jump to the new generation was the OM616 and OM617 diesel engines. Slight tweaks were needed, but the core of the engine was basically the same. They brought unparalleled reliability and toughness, but that came as a cost of being dreadfully slow. Still, it's tough to complain about that when even now, some 40 years later, these engines are still kicking as well as the day they left the factory. This 1975 240D up for sale in Ohio painted in the lovely Cayenne Orange looks to be a real winner at first glance. But for as much as I wanted to love this car, some red flags have me thinking again about this one.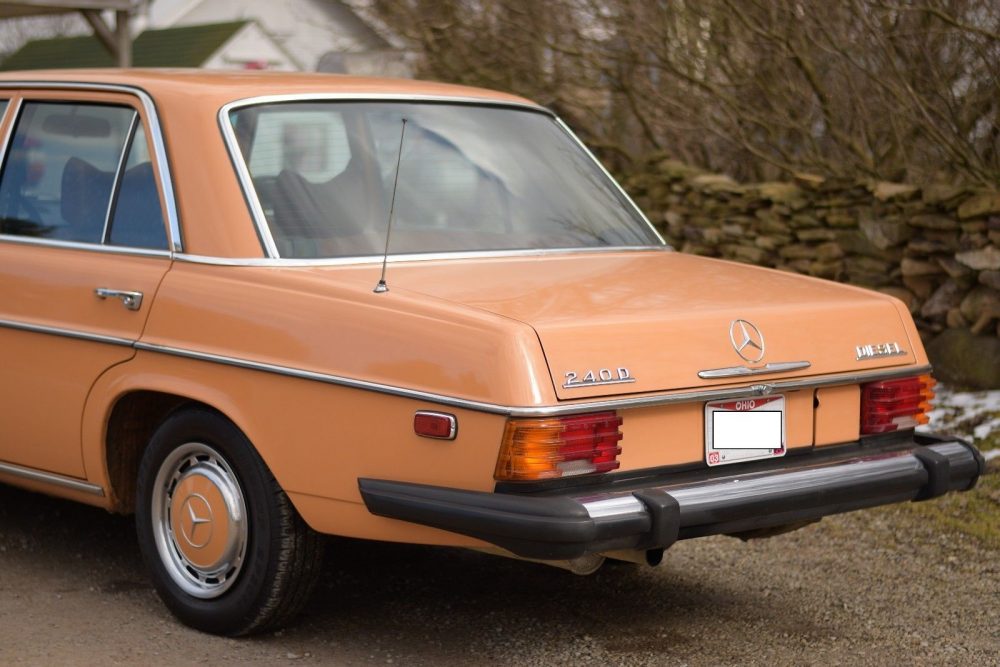 Year: 1975
Model: 240D
Engine: 2.4 liter inline-4
Transmission: 4-speed automatic
Mileage: 61,000 mi
Price: $15,000 Buy It Now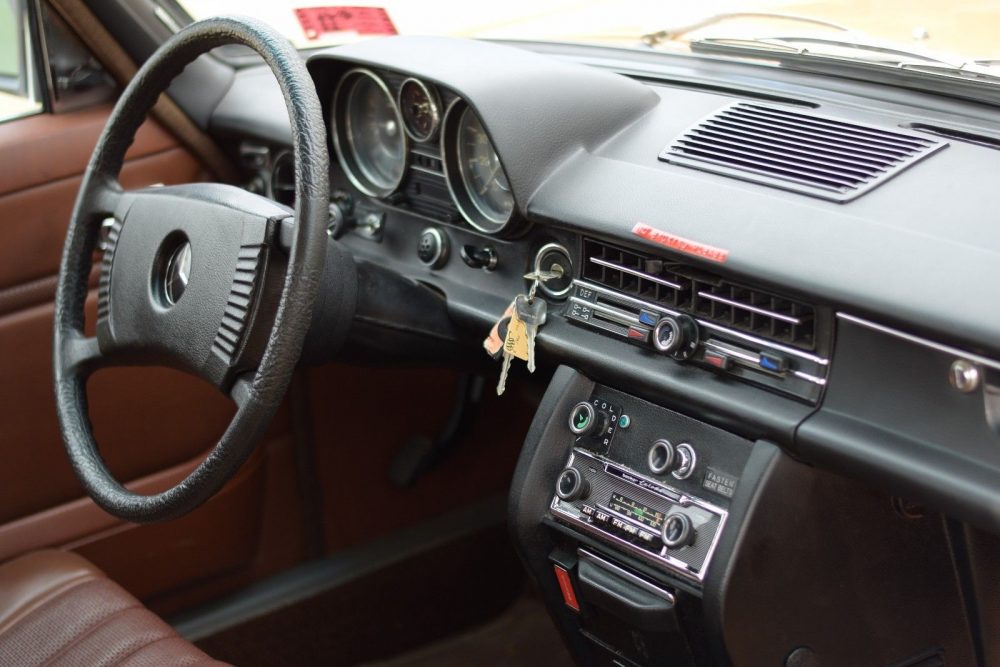 This 1975 Mercedes-Benz is in very good condition! This car is originally a Florida car. It runs well and brakes are working great! The exhaust is in good condition and underbody is clean!! This car has always been garaged and cleaned (waxed, detailed, and swept) regularly! No international shipping is available! Please contact us for more information on the car! We will be happy to answer any questions.
At first glance, I was really high on this car. The paint looked great without any major blemishes and the interior wasn't a tattered mess. Then I really started looking close and thought maybe this car has some issues. W115 seats have a strange tendency to totally collapse and deform. Probably due to the fact the metal frame wasn't very stout and they were stuffed with horse hair that turns to dust once when it reaches a certain age. This car seems to be experiencing that but the extent of it looks to be hidden thanks to some clever photography angles. That seems to be the trend with this car. The photos are really nice, but make no mistake, they are hiding the not so pretty spots of this car. There is probably a reason why you don't see any under the hood photos and "minimal rust" isn't shown at all. You also have things like missing bumper trim, missing grille trim and of course the customary non-working air conditioning.
W115 prices have slowly been creeping up over the past few years, but they still aren't bringing premium prices unless it's an outstanding example. This one is not outstanding. Asking $15,000 seems like just short of crazy to me. You can't have tape holding the seat together and "no smoking please" message from 1980s label marker glued to the dash and expect $15,000. I'm not saying this a bad car at all, but with minimal information and from what I can see from the photos, I think half of the original asking price is probably more realistic.
– Andrew