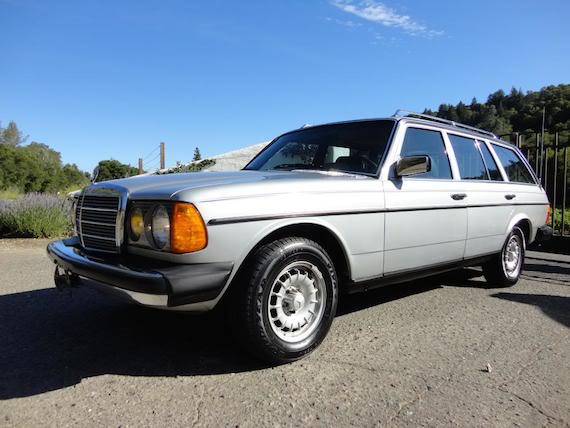 The venerable Mercedes-Benz W123 has enjoyed success among an extraordinarily diverse set of customers, from dictators and wealthy families to hippies and hipsters. The unsurpassed combination of luxury, comfort, cachet, good looks, diesel availability, and epic longevity begins to explain why so many people see this as truly great transportation. Pile all this into a low-mileage (for a Mercedes diesel) wagon and you have a timeless classic that can do pretty much anything (if not that quickly). This 1982 Turbo wagon is looking immaculate in silver with pinstriping, and I am developing a new area of longroof lust.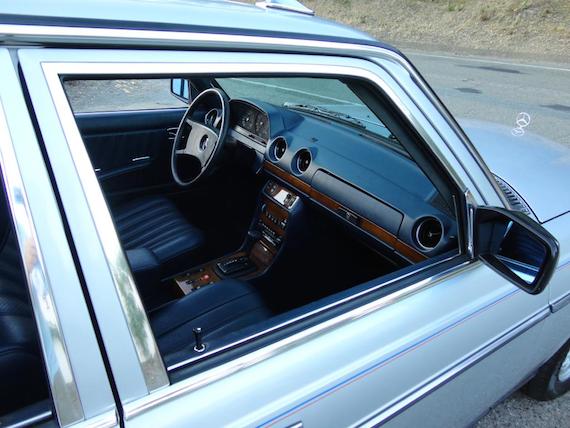 Year: 1982
Model: 300TD Wagon
Engine: 3.0 liter turbocharged inline-5 diesel
Transmission: 4-speed automatic
Mileage: 128,520 mi
Price: Reserve auction, $18,000 Buy It Now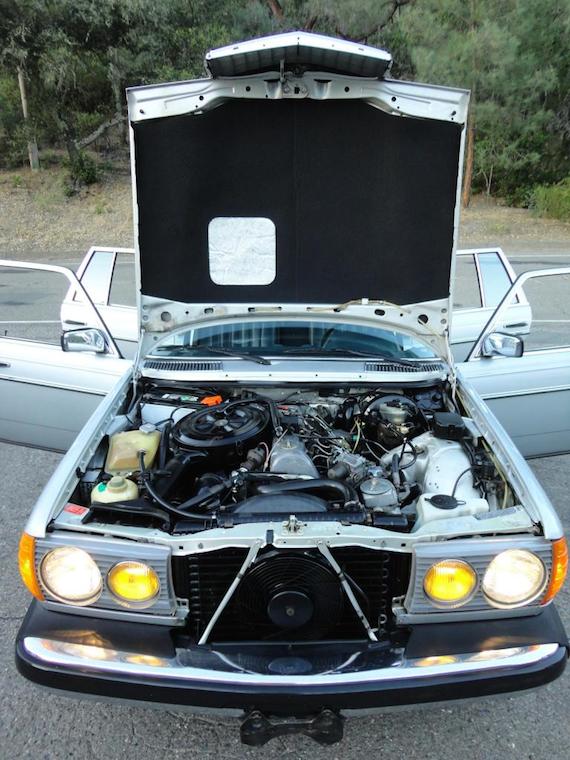 What a gem. This '82 300TD is in amazing condition. 2 owners, garage kept, non smokers, no pets or kids. Has recently been serviced and comes with all records since new! Approximately $15,000 in service and repair records are available since 2007 alone!! Miles are actual and very low. Everything is working. The motor is in incredible shape, free of blow-by, smoking, and any unusual noises. It has the 'buzzing' sound as it should. This has to be one of the nicest 300td's available for purchase. All gauges are operable. Vacuum system has been serviced over the years, and has no issues. All power windows work. The air conditioning is very cold. Cruise control works. There are no leaks. New Goodyear tires with less than 500 miles.

Exterior is very presentable. Paint is glossy, body is straight, there is no damage. The interior is in great condition. The carpet still looks new. The spare tire cover looks new, as well as the rear carpet piece. This wagon did not come with the 3rd row seat. The passenger seating is near flawless. The seat stuffing and springs each feel great. They are not sagging or feel worn out. Each seat is firm and very comfortable. The seat controls are all operable. The rear seats fold up and the back will fold forward providing ample interior cargo room. Each door handle, door molding and trim all look fantastic. The rubber gaskets around the doors and windows are in great shape. There is no fading, no dash cracking, there are a few hairline cracks on the large woodtrim piece near the shifter, the rest of the wood is crack free. There are no missing parts. All of the button text is clear and free of any major wear. The Becker radio is original to this car and works flawlessly. The power antennae is also fully functioning – it extends all the way and retracts all the way down. All of the interior buttons & controls are operable with exception to the hazard switch.

The handling is amazing. There is no pulling or shimmy at any speed – on or off the highway. Bumps, potholes, etc are hardly noticeable when they are encountered – The suspension is in great condition. Everything mechanically has been inspected, tested, and is ready for a journey anywhere. I have recently changed the oil to Mobil 1 5w-40 Full Synthetic, and there are no leaks or issues. All 4 belts were also changed around 100 miles ago. The coolant was also just flushed and the cooling system was pressure tested for leaks. No leaks are present from the cooling system. New fuel filters were installed. No leaks are present with the fuel system. The a/c system was all tested & repairs were recently made. It has been converted to r-134 and cold air comes from each vent at approximately 44 degrees fahrenheit. Each A/C fan setting works as it should. Each A/C vent holds it's position where it's set, and will open and close without issues. It feels great to have very cold air conditioning for the fast approaching summer heat! The vacuum system is in perfect working order.

All locks unlock and lock quickly. The vacuum lines have been replaced in the last few years, as well as the fuel supply lines. The transmission shifts very smooth. There really isn't anything negative to say about this TD – This wagon gets attention everywhere it goes. I'm sure you are aware how difficult it is to find a 300td of this caliber. There are minor exterior blemishes consistent with its age and miles, yet are trivial for what this wagon has to offer. It has been garage kept since new, which has kept the interior free of any fading or major issues, and the exterior to stay glossy. There are some minor stone chips around the body, you'd have to really hunt for these small blemishes. There are no major dents or deep scratches. All of the trim and detail look fantastic. You will be a very proud owner of this rare wagon. I have the right to cancel this posting at anytime since it is also for sale locally. If you're serious about a low mileage, very well kept 300td with records, this is for you. You should not hesitate to contact me and make arrangements for this amazing 300td.

Fuel Gauge – working
Oil Pressure Gauge – working
Temperature Gauge – working
Speedometer – working
Odometer – working
Trip meter – working
Tachometer – working
Clock – working
Turn signals – working
Hazards – switch inop
Mirrors – working
Radio & Cassette – working
Antennae – working, all settings
Wipers – working, front and rear
Interior lights – working
Exterior lights – working
Cruise control – working, all settings
A/C – works great, just serviced
Coolant system – great, coolant flushed & pressure checked
Belts – just replaced
Tires – just replaced, Goodyear Viva 60,000mile warranty
Oil – fresh Mobil 1 5w-40 Synthetic
Carpet – no wear, no fading, soft to the touch, no odors
Trim – complete, shiny and overall blemish free
Gaskets – not dry, seal well, no air or water entry
Jack points – solid
Spare – full size with unused tire
Factory tools – present, tool kit still looks new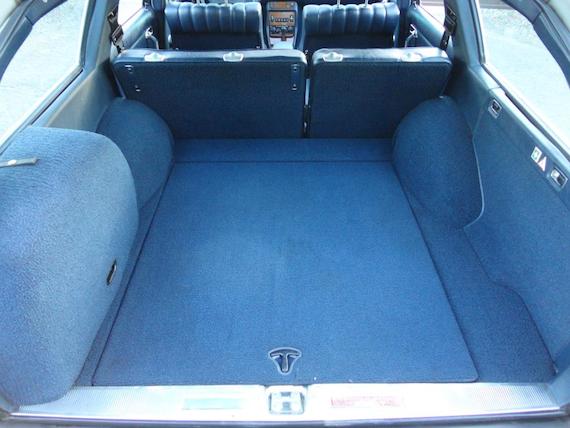 This car could serve so many purposes, not least of which which would be looking positively regal on the road next to so many modern jellybeans. The cleanliness and moderate mileage make this example truly outstanding. Where else could you spend mid-teens and get a car that will look this good, ride this well, cosset you in classic luxury and run for 150k more miles (and quite possibly much more than that)? I can't think of any, making me get new ideas of the car I'll get when I start a family.
-NR