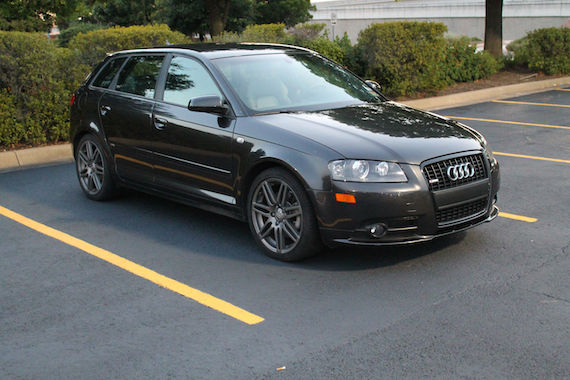 For the several years I lived in San Francisco, the A3 was a ubiquitous but understandable yuppie choice. Good luxury, decent utility and speed with a good measure of the all-important parkability make it a great choice for cityfolk. My college girlfriend had an A4 2.0T that I very much enjoyed wringing out, even if it wheezed a little at the top end. The quick and available tuning options would be very tempting for me, and a dark-grey dart on RS4 wheels sounds like a killer commuter. A well-explained fender-bender knocks this one's history but helps bring the price down to a level where, with just over 50k miles, it should move very quickly.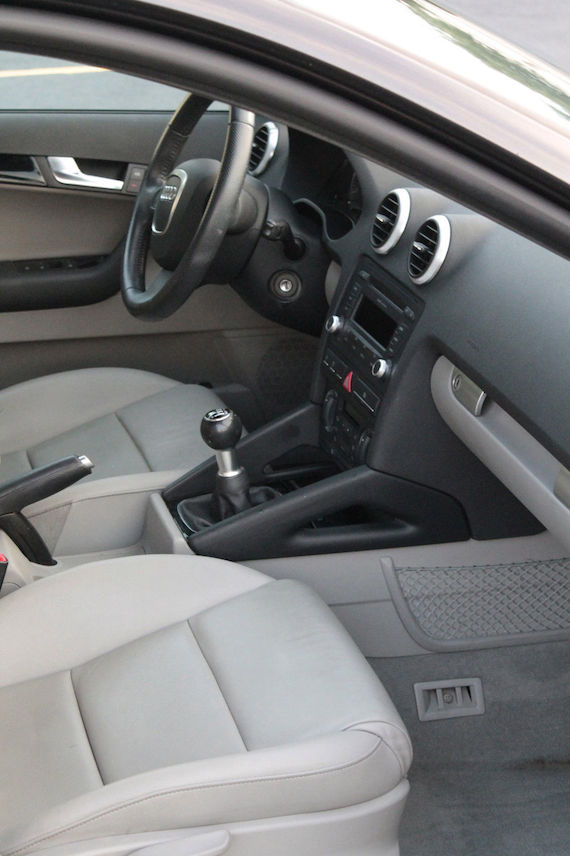 Year: 2008
Model: A3 S-line
Engine: 2.0 liter turbocharged inline-4
Transmission: 6-speed manual
Mileage: 54,650 mi
Price: $13,250 Buy It Now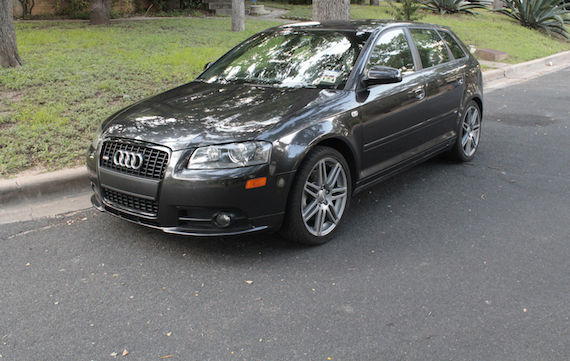 2008 Audi A3 S Line Hatchback

Transmission: Manual, becoming a rarity in the modern world of automobile manufacturing but I still prefer to feel like I am driving the car. The gears are light, smooth, and easy.
4 cylinder
6 speed

S-Line features:
Front and rear alloy wheels with 17 inch rim diameter and 7.5 inch rim width;
Alternate suspension;
Luxury trim alloy & leather on gearknob and alloy on doors;
Leather covered multi-function steering wheel;
Remote audio controls;
Roof spoiler;
Front fog lights;
Leather seat upholstery with additional vinyl;
Sports driver and passenger seat;
Illuminated driver and passenger vanity mirror;
Illumination package

No cigarette lighter, instead 12V power outlet for adapter or phone charger etc.

MP3 dock in the glove compartment
Single CD\AM\FM

Bluetooth wireless connection; voice activating system

Steering wheel has as mp3/radio/bluetooth control

Cup holders in front: 2 in center between seats.
Cup holders in back: 2 in center pop out of the center console cushion.

Child seat attachments in back, I have never used this option, I believe there is room for two seats (pictures should show this).

No smoking. No pets. No kids. Minimal passengers have been in the vehicle.

Drivers seat has some signs of use, small crack in leather on left due to general driving time. Overall not a lot of wear and tear or creases. I am lightweight. Drivers side carpet appears used as expected but no huge spills etc. (floor mats are not expensive for replacement)

Passenger side (front) seat looks good. Passenger side (front) carpet has some sign of use, no large spills etc. Overall looks good.

Backseats fold down for expansive trunk use. The car is smaller than most cars in a (Texas) parking lot but the inside packs a shocking amount of goods when the seats are folded down. Backseat appears almost brand new due to lack of use and passengers. Back carpet nearly spotless. A few tiny scrapes on a couple of the rims. Sorry, not too noticeable at least.

Minor scrapes and pinpoint dings may be seen after a thorough assessment of the body, once again nothing too noticeable. Left back side panel has an indent which may be seen in the pictures but could easily be pressed out at a body shop. I do not know how it got there but someone either threw a mudpack at it while parallel parked downtown, or they used mud to cover up the dent. Either way, it was not noticed until I washed the car and have not fixed it.

One (not my fault) accident was reported and is listed on the Auto check report. No structure damage and no problems after the vehicle was repaired. A nice guy turned from the center lane into my car to make a left turn down a street however he was in the center lane and I was in the left lane minding my own business. There is honestly nothing noticeable after the repairs however I can now say that Audi feels extremely safe in an accident! There is a lifetime warranty with the body shop if anything associated with the accident is ever to become a problem. Paperwork included.

Air conditioning and heat work normal. Never any issues.

All windows and locks work normal. Never any issues.

Overall performance of this vehicle is great. No complaints. I would buy it again. I am only selling the car because I do not drive much and now work from home. Car to go is not as nice to drive as this car, however it is my choice for the time being.

Mileage: 54,650

Keys: one normal + one valet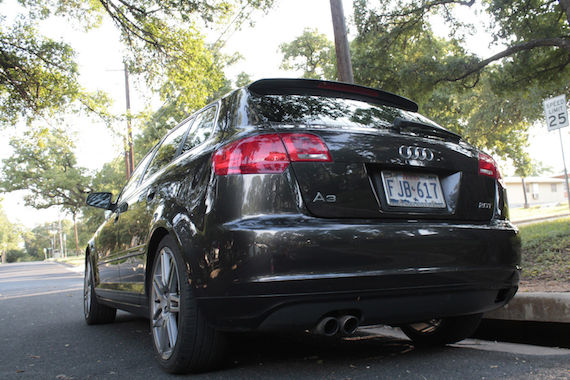 Bonus points for choosing to drive a manual, young urban professional, but the explanation of cupholder arrangement leaves me shaking my head. It does underscore the seller's thoroughness, however, and again – this is a killer deal. It looks badass and practically new, would be a hoot to drive and is easily quickened, and is a useful 4-door hatch. For $13k, this is a great deal.
-NR