It's been almost 20 years since the last one rolled off the production line, but I think it's safe to say that the Porsche 968 has aged well. This was the end of the line for the water cooled, front engined four cylinder formula. These models were slightly derided for not being a true Porsche in their day, but as time has marched on they're gaining their fair share of praise, most notably for being a track day hero. Still, these sports cars are a bit of a dark horse with collectors, making them a reasonable bargain for those seeking precision Stuttgart engineering.
While neither of the cars we're about to feature could be considered bargains, they are interesting varieties not normally seen on our shores. The first 968 we'll take a look at is one of my favorite Porsches of all time, the 968CS, or Club Sport.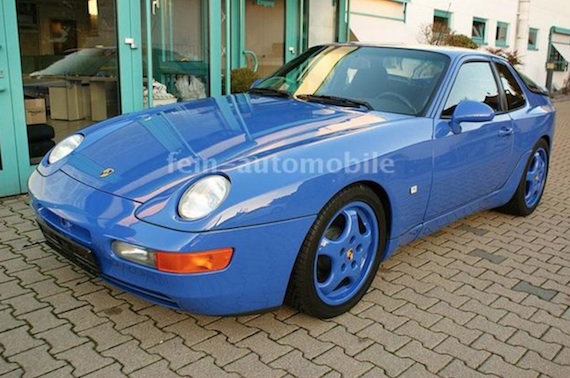 Year: 1993
Model: 968 Club Sport
Engine: 3.0 liter inline-4
Transmission: 6-speed manual
Mileage: 63,932 km (~ 39,719 mi)
Price: €34,900 (~ $47,477 USD)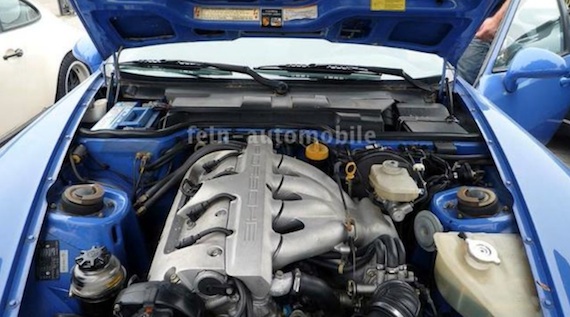 Well kept Porsche 968 CS in Maritime Blue with just under 64000 km! Very rare, accident free Porsche 968CS in Maritime Blue, a one-owner German vehicle. The Porsche was later fitted with a stainless steel exhaust system from Cargraphic, spacers and a KW coilover suspension. The Porsche 968CS is mechanically and cosmetically perfect condition and has not been driven on the track. The secret among young timers with cult status! One of only 1,743 built (Source Porsche Club 968 Germany)

Options include:

Electric sunroof
Central locking
17 inch Cup Wheels in body color
Blaupunkt Freiburg Radio

We are happy to offer you for your future classic cars or classic car a matching leasing or financing proposal. For an appointment please contact us. You can also visit our website at www.fein-automobile.com.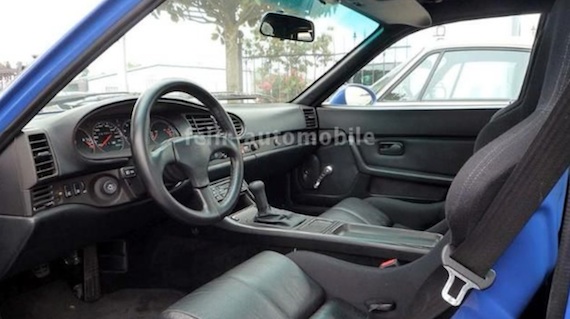 The 968 Club Sport is one of those forbidden fruits that, in a few years time, will be legal to import stateside. These lightweight, track oriented 968s take the basic 968 formula one notch further. Those familiar with them know they are one of the greatest track tools of our time. At almost $50,000 USD, that's heady territory for a 968, but once a few of these start arriving in the US after they become legal to import, I'd suspect we may see some clean examples start fetching some strong money for those in the know.
Next, let's take a look at this 968 for sale in Frankfurt, wearing a rare shade of Signal Green.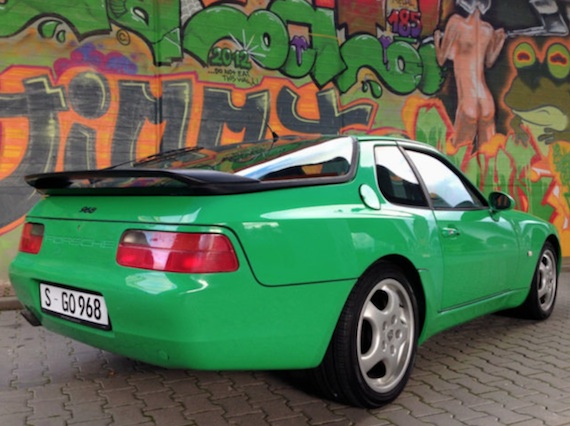 Year: 1993
Model: 968
Engine: 3.0 liter inline-4
Transmission: 4-speed automatic with Tiptronic
Mileage: 78,000 km (~ 48,467 mi)
Price: €18,450 (~ $25,099 USD)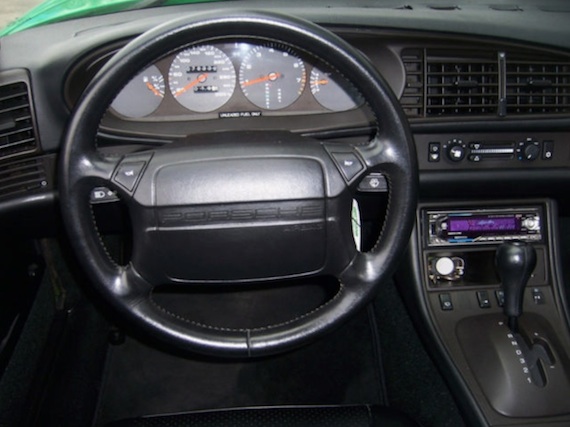 SPECIAL PRICE until 06-01-2014! Beautiful Porsche 968 in original condition from a private collection. A rare collector's object in this original Porsche color (Signal Green -22s). With only 78,000 km, Automatic/Tiptronic transmission, very well maintained full leather interior. While it may not be to everyone's taste, if you are looking for a highly original 968, then this is the car for you. You will find no ordinary, but only first vehicle colors. See for yourself!

Another is 968 in Star Ruby – 82N) and in white from a Japanese Porsche collection resolution still in our inventory! Both are original Japan 968 deliveries!

Original Porsche 968 in top condition. One of a handful finished in "signal green" color. This cult classic represents great value at low maintenance costs. Drives and handles like the sports it was born to be.

All cars in the portfolio are processed, are dry and can be visited in any weather. We will gladly arrange a personal viewing/test drive. Any questions please contact us. Contact person: Mr. Jürgen Zaschka TeL.mobiL :0172 – 9589893

With best 968 greetings, Jürgen Zaschka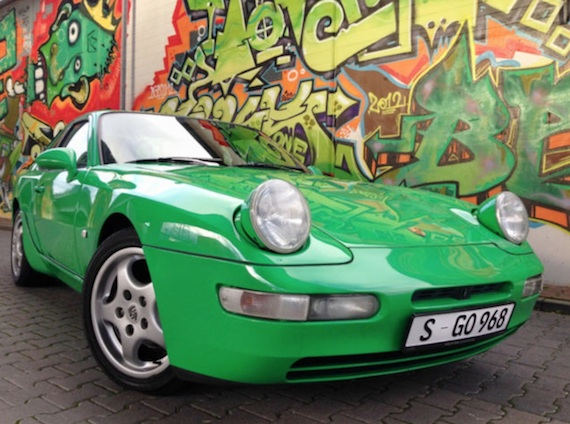 Andy Warhol once said "art is what you can get away with." Colors like these are so wild that they just work. If you're going to drive a sporting vehicle, you might as well have a little bit of fun with it at the same time. Signal Green is one of my favorite Porsche colors of all time. Obviously, the one detriment to this car, other than the price, is the automatic gearbox. But I have never seen a 968 painted this color. From everything I have read, it seems like the number of 968s painted in this color may be in the single digits. Whatever the case may be, these two Porsches are fueling my desire to own one in the near future.
-Paul