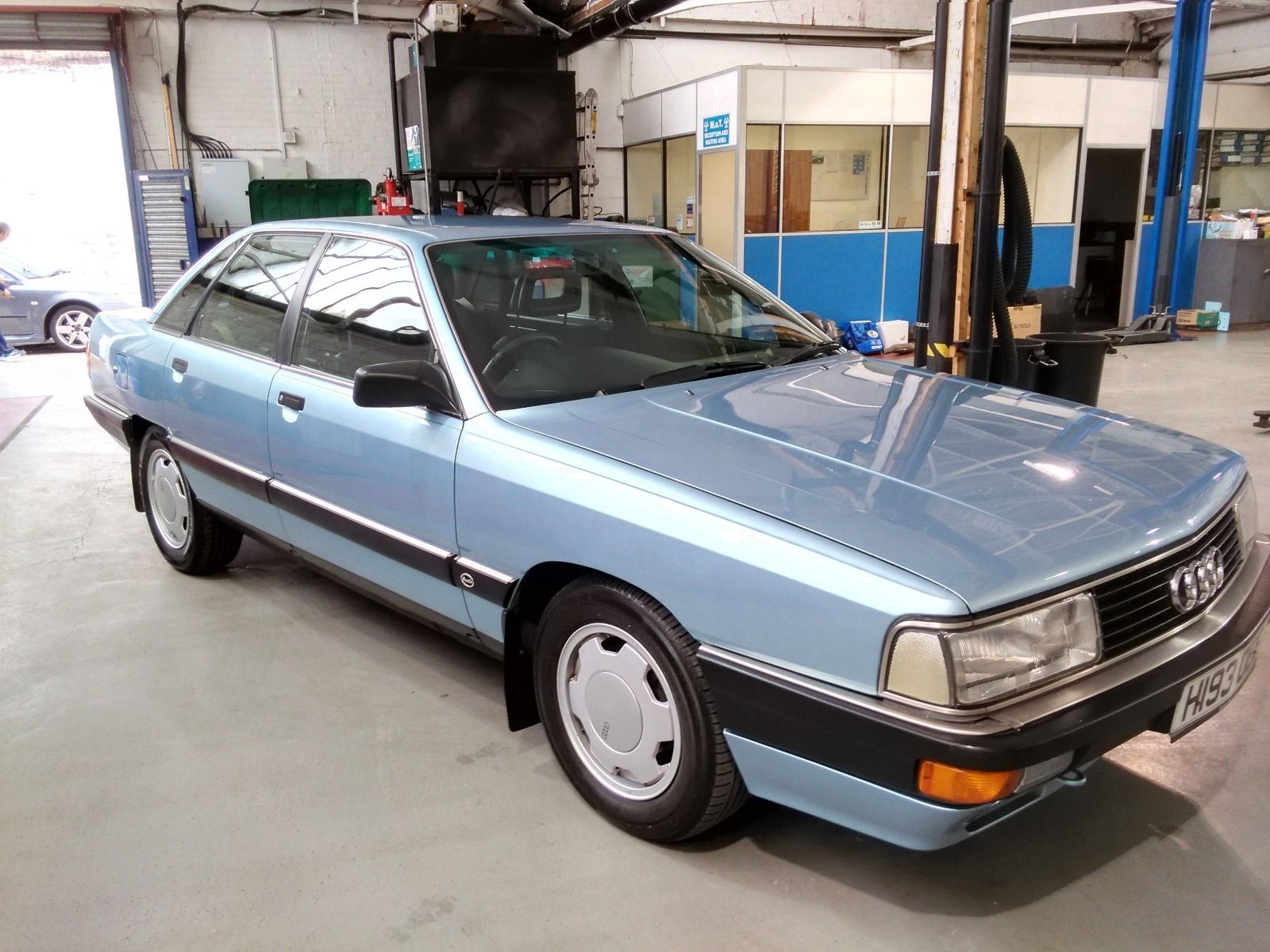 No, it's not a typo. And no, it's not an Audi 5000.
The Audi 500SE won't be a model that is familiar to pretty much anyone on these pages. But in an interesting side note of history you do know, Audi tried to bring its large sedans to Africa in the late 1980s. After the banning of Group B and the cancellation of Group S, Audi took to Group A with both normally aspirated Coupe Quattros and turbocharged Audi 200s. The 200 was successful at the hands of Hannu Mikkola, winning Rally Safari in 1987. 1988 saw the introduction of the 200 quattro Trans Am to U.S. shores, but few remember that those cars were then used in South Africa in the 1989 Wesbank Modifieds Championship. They would continue on in 1990 and 1991 before being replaced by a rebody of the 90 IMSA GTO car in an S4 chassis – a car which was just on display at the Goodwood Festival of Speed.
But without much need for quattro and without the smaller model range on sale, Audi's showroom was filled with a rebrand of the Type 44. Produced in Uitenhage, South Africa, it was dubbed the 500SE, and it was available with either turbocharging or a normally aspirated motor. Unlike Europe (and later, the U.S.) the model designations did not change with forced induction. The specification was a bit strange, too; like the 1987 Audi 5000S quattro, the 500SE wore the larger brakes and wheels of the turbocharged model even when it did not have one. But unlike those cars, it also wore the upscale dual-chamber 200 headlights. Models like this particular 1990 were powered by the 2.3 liter NF motor that saw duty post 1987 in the late-5000 and early-100 front-drivers and quattros. They wore the later Type 44 updates like the smooth dash, too. Coupled with Euro bumpers and a luxury-oriented interior, it makes for an interesting Type 44: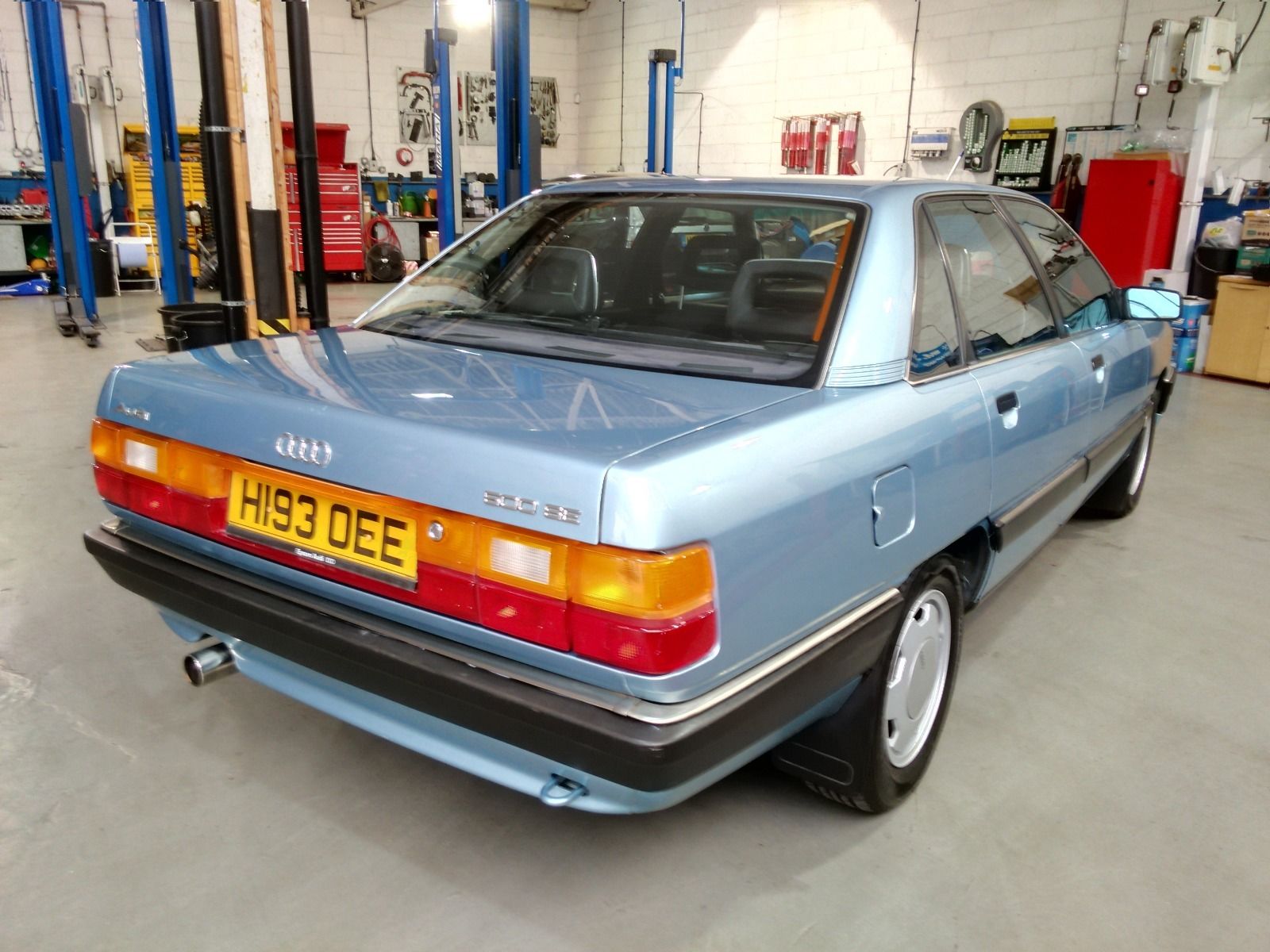 Year: 1990
Model: 500SE
Engine: 2.3 liter inline-5
Transmission: 5-speed manual
Mileage: 63,000 mi
Price: GBP 4,500 ($5,843 Buy It Now)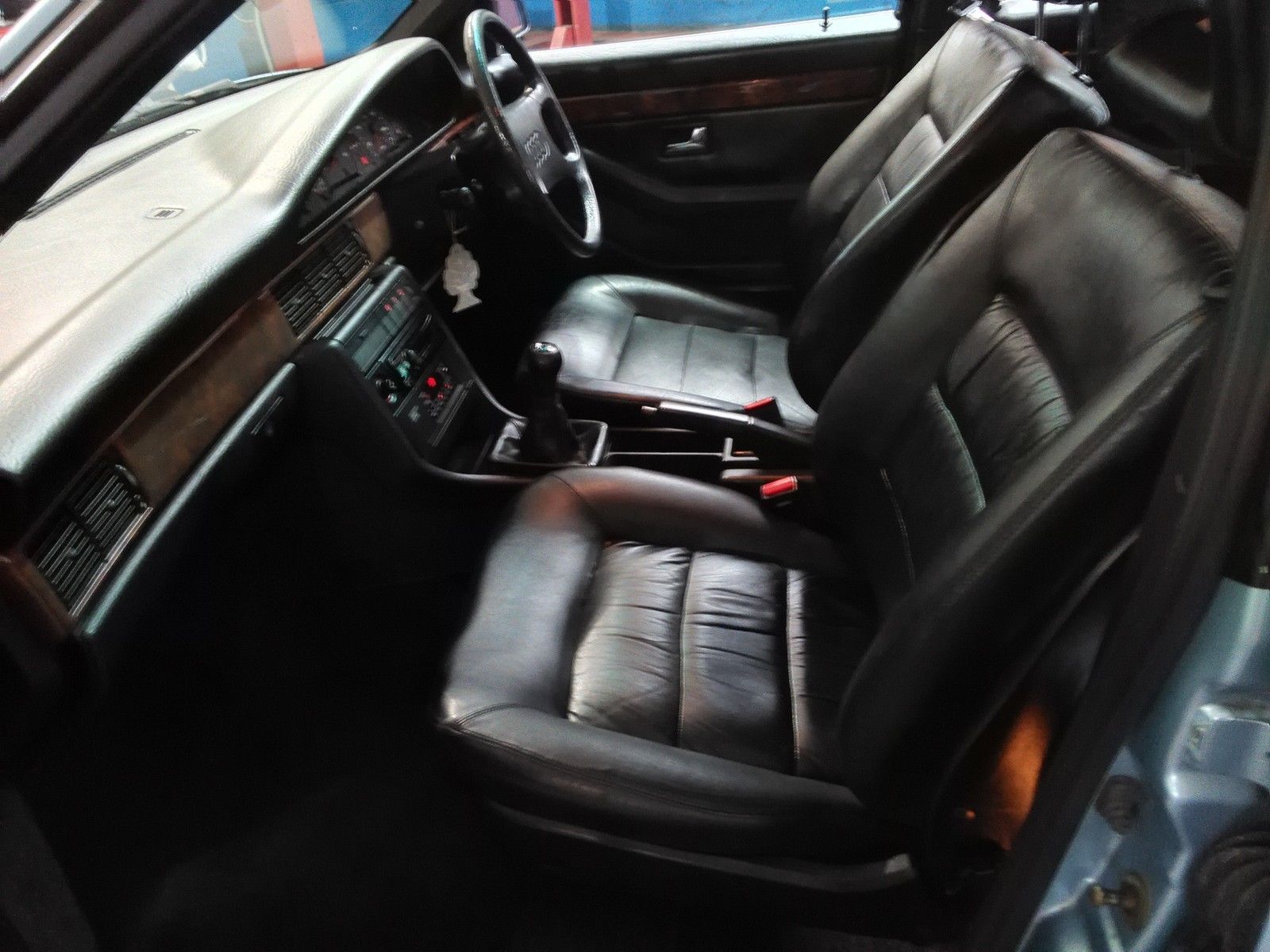 VERY RARE CLASSIC AUDI 500SE-MANUAL 1990 63,000 MILES WITH FULL HISTORY FILE OWNED BY AUDI ENTHUSIAST. GENUINE REASON FOR SALE PLEASE CONTACT ME FOR FURTHER INFORMATION. 07796875207.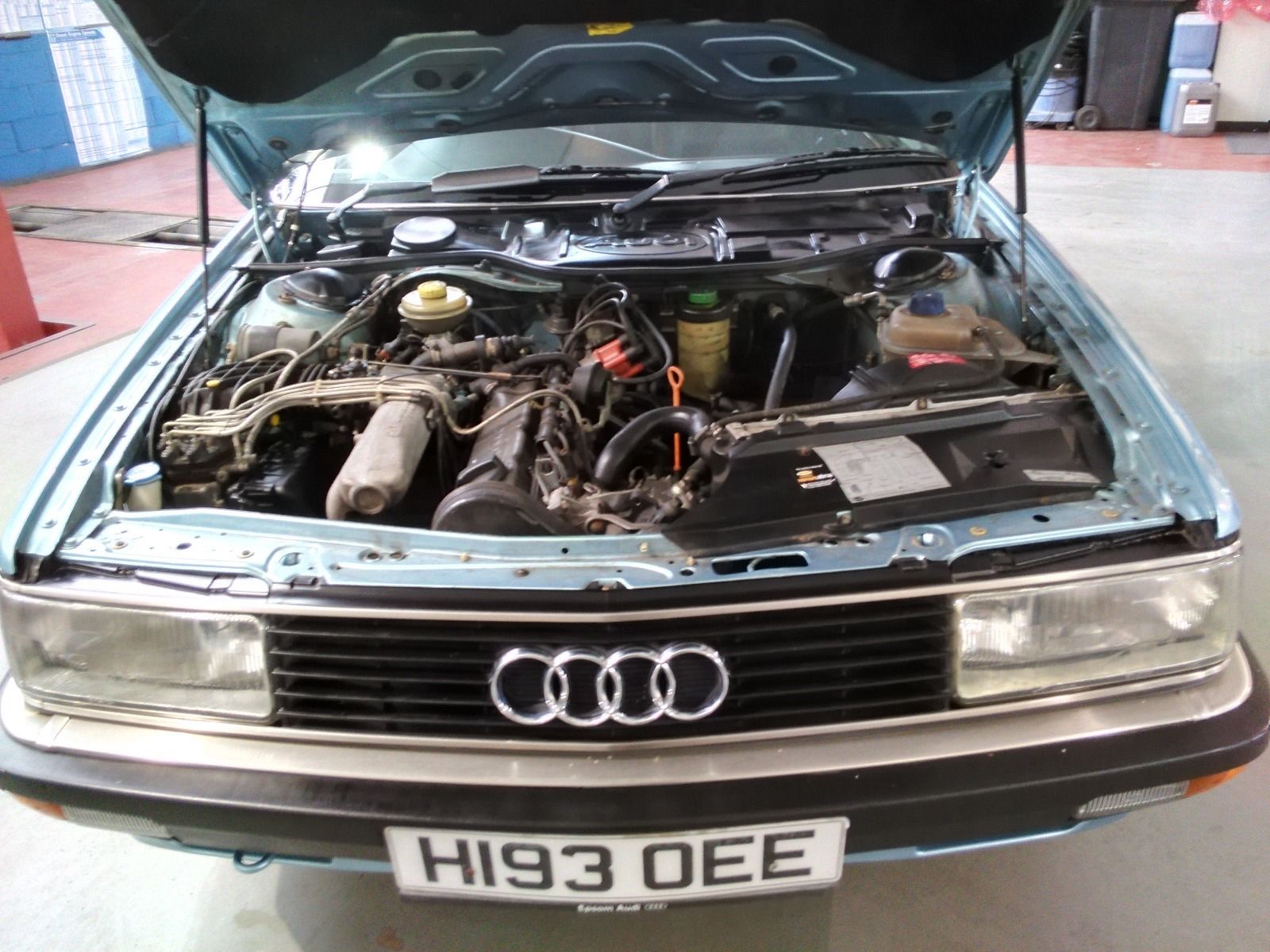 In terms of performance, even the uprated NF doesn't do a particularly stellar job of moving around the bulky Type 44, but it's adequate and dependable. But you're not looking at this car for performance; it's the unbelievable showroom-like condition that caught my eye. Though more than a few of the photos are fuzzy, the overall impression is that this car is nearly new and it's claimed to have all the records to go along with it.
The asking price translates to just below $6,000, which would leave you around $10,000 lighter once this car was imported. For that money, you can buy a lot more Audi performance and it would take a seriously devoted Type 44 fan to want to undertake that task. But as a neat classic Audi, this one is a model that would surely turn heads at shows for a budget price, while leaving you a quiet and quite competent cruiser to get to and from the classic circuit.
-Carter