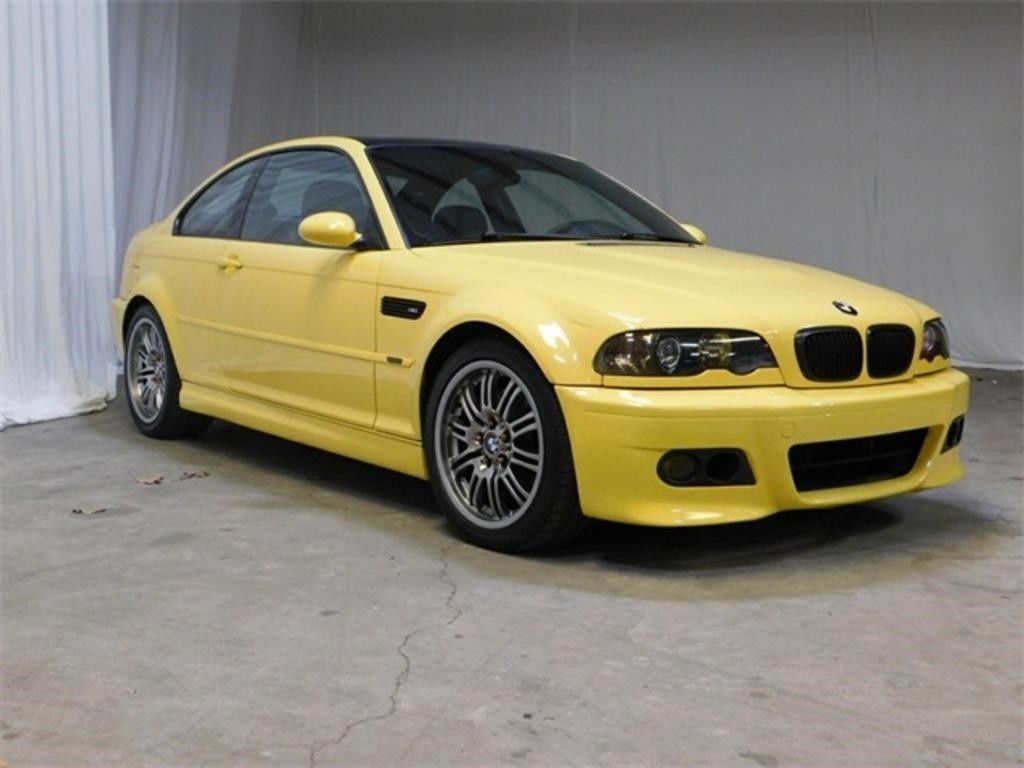 So guess what caught my eye here? No surprise, if it's a yellow M3, I'll bite. This one grabbed my attention first because of the hue, then the price – just under $14,000 on a no reserve auction? Well, it must have a million miles rig….nope, not here. So it MUST be an SMG then, right? NO ONE wants a SMG because the moment you buy one they will murder you in your sleep and kick your dog and shut down the government (*according to actual internet comments I've seen). But nope, it's a 6-speed manual.
But the more I looked at it, the more questions were raised. Why was no one bidding on this slick E46?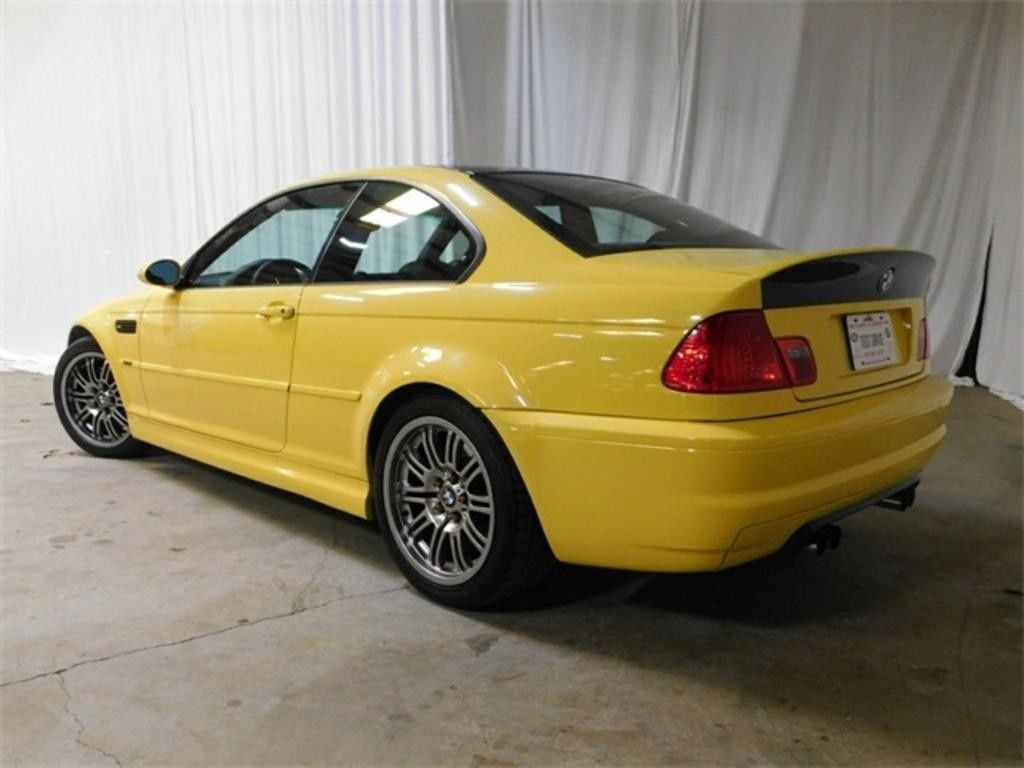 Year: 2004
Model: M3
Engine: 3.2 liter inline-6
Transmission: 6-speed manual
Mileage: 129,475 mi
Price: No Reserve Auction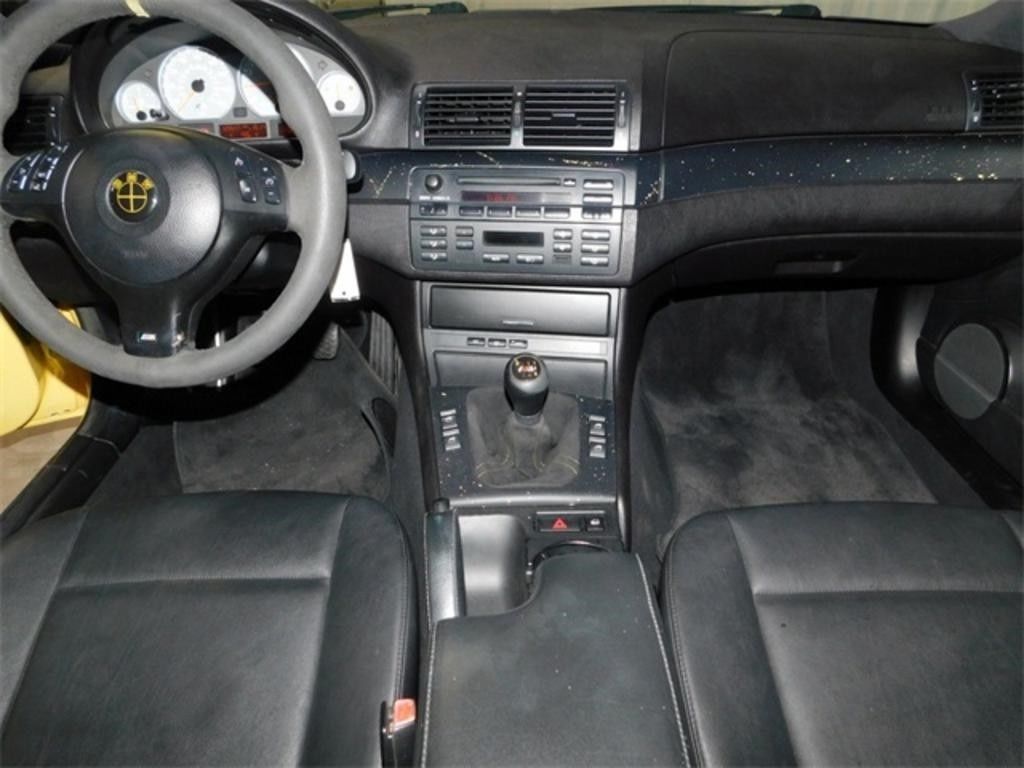 Vehicle Description

Very RARE and Desirable BMW M3 E46 Coupe with an ACTUAL 6-SPEED MANUAL TRANSMISSION!!! This is the Least expensive and Best Value 2004 E46 Coupe that actually has a Manual Transmission. There are a lot advertised with one but they are actually SMG cars. This car will be a collectors item very soon as true BMW enthusiast are adding these to their collections. Look at the E30 M3 and what it has done over the last 10 years. **WE DELIVER ANYWHERE**, **NON SMOKER!, Sport Seats, Interior and Exterior are Immaculate! BMW Assist, Nappa Leather Upholstery, Power Glass Moonroof, Power M Sport Front Seats w/Driver's Memory, Premium Package.**CARFAX Certified** We are an Advantage Dealer so this car qualifies for the Carfax Buy Back guarantee!Phoenix Yellow Metallic 2004 BMW M3 RWD 6-Speed Manual with Overdrive 3.2L I6 SMPI DOHCWe offer Extended Warranties and Financing Options for ALL Credit Types! Please call for more details!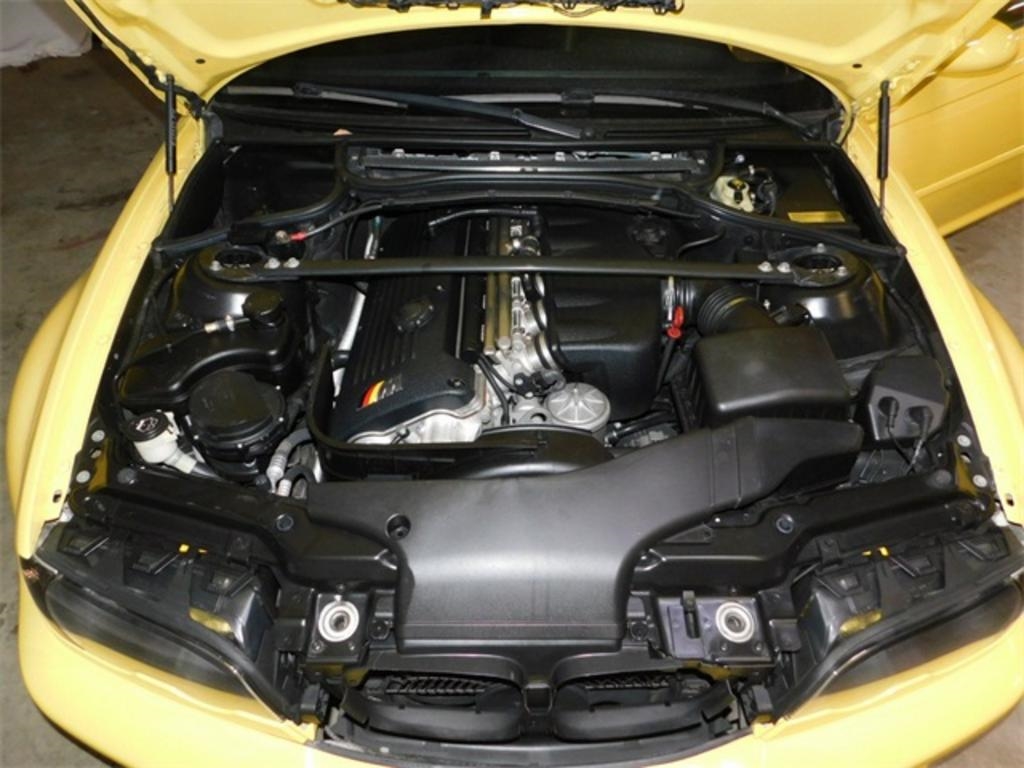 Okay, let's break down the problems. First is the color, which the seller claims is Phoenix Yellow. It's obviously not. Originally, I thought there was a chance it was a BMW Individual painted in Dakar Yellow – after all, 44 Coupes were painted in that shade for the U.S. market and that would make this instantly a more special M3. But before I got to confirming the paint color, something else stood out – the dealer's insistence that this car had a manual transmission. While flipping through the images, there was a glaring issue – the gauge cluster, which clearly has the SMG indicator on it. Hang on.
So, was this car a converted SMG? That wouldn't surprise me too much, as it's a fairly easy remedy to failing SMGs and it's not hugely expensive. So, off to the VIN to check the options, and things got more weird. First off was the color; this wasn't originally a BMW Individual car, but Silvergray Metallic. Yet the VIN breakdown confirmed the transmission was originally manual; that means this car has not only had a thorough respray, but also there's a probability that the cluster was changed out. When I went back to look again at the cluster to confirm my thoughts, one other thing stuck out – the seats. Hang on, again. Not only are they not M3 seats, they're not even sport seats. The steering wheel has also been replaced, as has the shift boot and the trim was obviously 'custom' painted – originally this car had the brushed trim. The car also sprouted a 'CSL' trunklid and different rear muffler panel of undisclosed origin, as well as blacked out grills. But one other thing stood out; the original VIN spec had the car with the optional Fuchs forged 19″ Style 67s. It's not wearing them. Instead it's wearing the lower-spec 18″ wheels which appear to have been refinished in an attempt at the original Shadowline.
Nothing came up on a simple VIN search, but I'd wager this car was either a crash victim or theft recovery with a bunch of damage. Since nothing else is disclosed about the car maintenance-wise, you're definitely rolling the dice here that there isn't a major problem hiding under cover.
-Carter