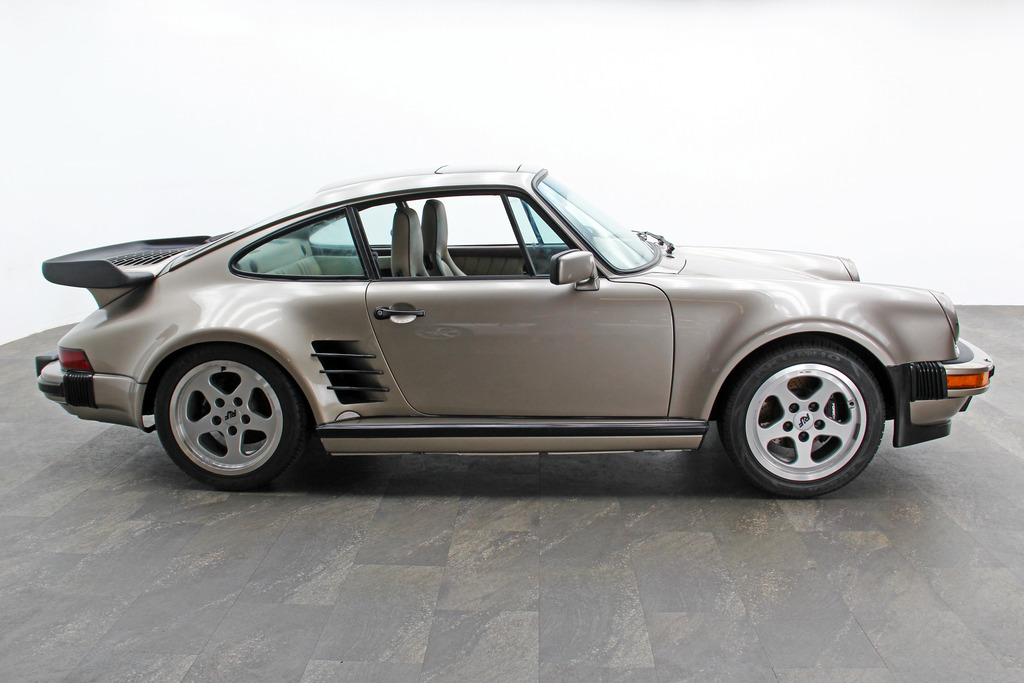 I've been on a little bit of a 930 run lately so let's continue that. This one isn't a Slantnose, though it does look a little sad. And I mean that in a fully anthropomorphized sense. I think we can see why so many owners replace the standard headlamps. It does have the rear quarter vents and strakes like the Slantnose and it's when we get into these areas that my interest rises.
This 930 presents us with a little bit of a puzzle. At least, it does if you're like me and thinking about 911 values and markets and whatnot. The seller goes to great lengths about this being a show car. At first, I wasn't sure what he was on about and why the insistence on mentioning it. A lot of older 911s and 930s appear at these events. That's where the puzzle begins: This 930 isn't in the vain of a SEMA-style show car, but it isn't a regular 930 either. It's modifications aren't hugely significant, but they do seem purposeful and intended to attract a certain level of attention. The mileage is quite low and it looks in really good condition. The show car emphasis then began to make sense to me. The question I wondered: will prospective buyers have a similar level of appreciation?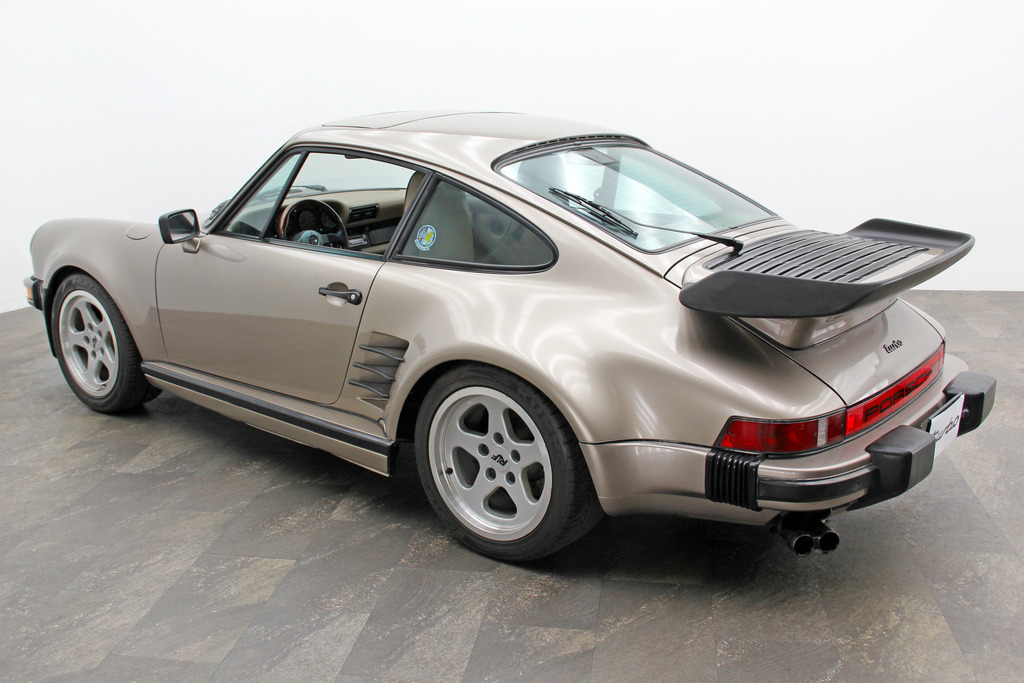 Year: 1986
Model: 911 Turbo
Engine: 3.3 liter turbocharged flat-6
Transmission: 4-speed manual
Mileage: 29,640 mi
Price: Reserve Auction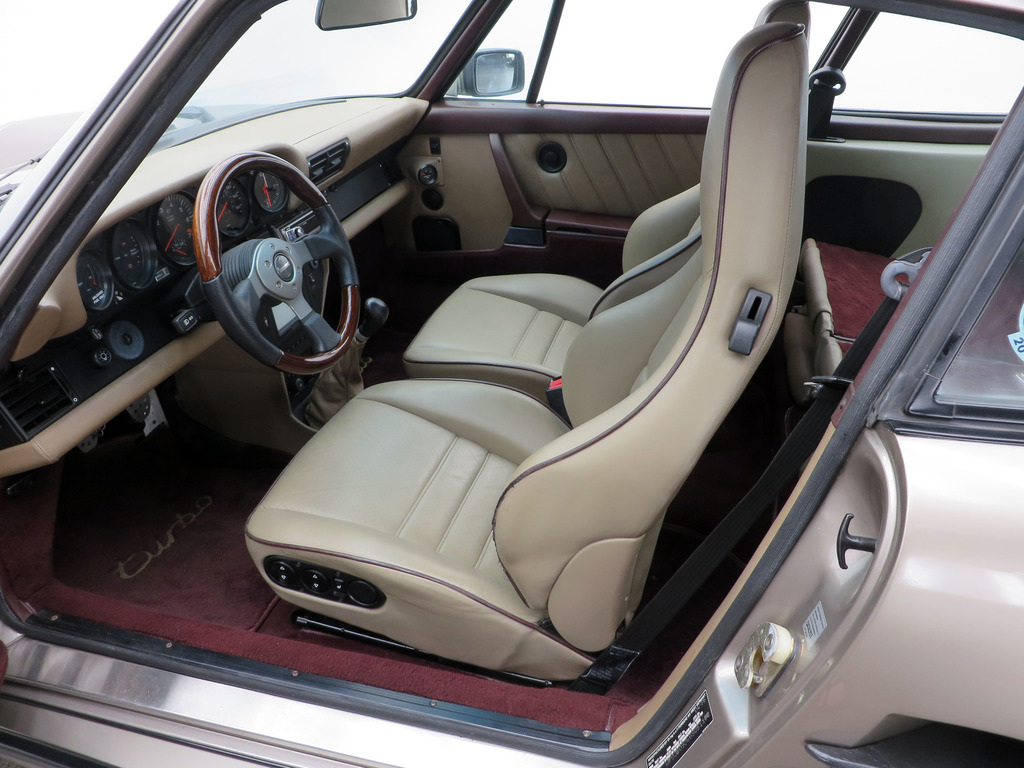 Details
– clean AutoCheck and Carfax Report …, no accidents or mishaps
– 29,640 original miles
– serial number: WP0JB0934GS051138
– factory owner's manual with pouch
– participant in multiple car shows…, winner in 2 shows 2014, 2017
– 3 previous owners …, please read more about the history below

Comments and Driving Impression

Serial number 1138 is here on consignment. We will present any reasonable offer to the seller and get you a quick unbiased response.

The seller is a local entrepreneur who purchased the car years ago to have as a show car. He is a close friend of the second owner who also had the car as a show car. The second owner was close friends with the original owner. The original owner and current third owner only are acquaintances.

The current owner trailered the car around to shows in the state of Florida and the Atlanta, GA area. The closed car hauler was painted the same color as 1138. The matching trailer was sold separately last month. 1138 was a show car for many years between the second and third owner.

1138 is very fast as you can imagine. The car has never been on a race track. I'm told that none of the previous owners ever tested the car's true acceleration.

As you can see there are some customizations. The "Gemballa-style" gills and side-skirts, the Ruf wheels, the center-dash screen monitor, the Momo steering wheel. All done to make impress show goers.

The car has been driven only 9,000 miles since April of 2005. It has been "exercised" on a regular basis to keep the juices flowing, other wise it's been hauled around in a trailer to various car shows.

The car drives absolutely superb! You can tell right away that the car has been very well maintained.

Superb throttle response and acceleration.

The transmission shifts silky smooth.

The suspension is nice and firm like a low-mile 930 should feel like.

The steering is tight with absolutely no slop or play.

No strange noises at all ,.,, no rattles or squeaks.

Interior smells great ,.,, no perfume odors and certainly no smoke odor. It is a non-smoking car.

Please feel free to call me with any questions. I can be reached at 863.513.5746 any time 7 days a week between 8:00am and 8:00pm.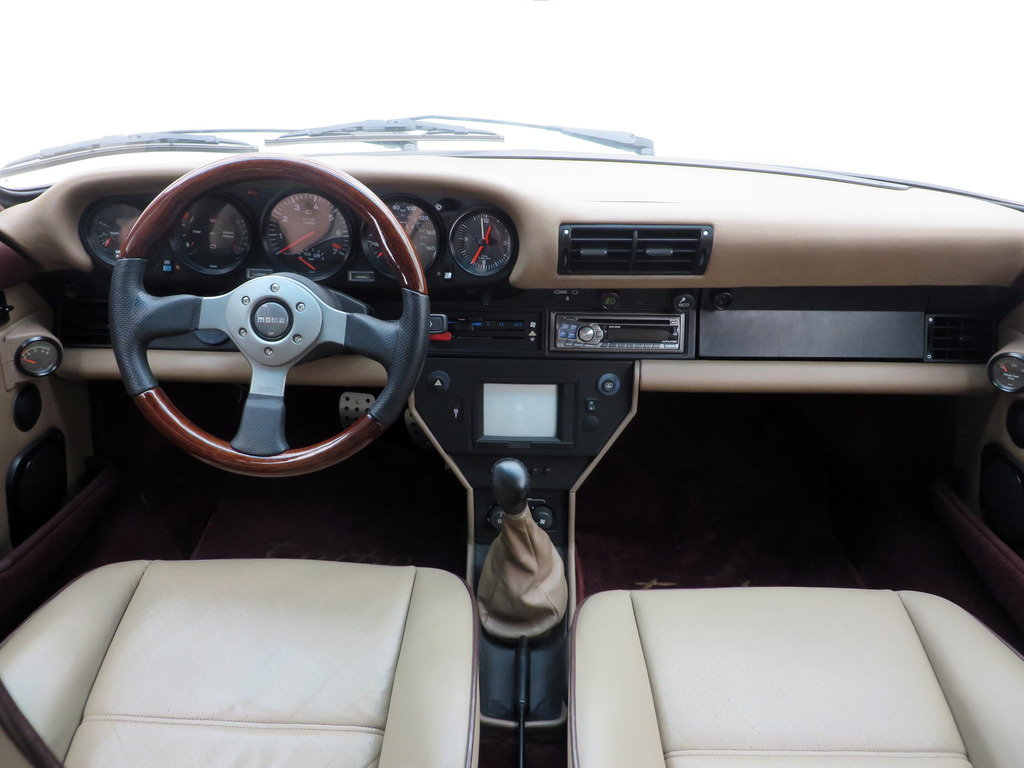 Ultimately, the answer to my question will depend largely on asking price. As I mentioned above, the modifications to this 930 aren't of the most significant sort, but when taken all together I'm not sure you'd want to go through the trouble of returning everything to its original state. I'm also assuming since it wasn't mentioned that none of the original parts come with the car. Outside of the steering wheel, which is easily swapped out, I don't dislike the various changes made here. I'm not quite sure what the purpose of the center-dash screen is, but it's not overly obtrusive and perhaps it functions quite well! Overall, this looks to me like a nice very low mileage 930 that's a little different from the rest. I think there is a market for that.
A 930 of that sort still can garner significant interest if the price is right regardless of its lack of originality. I don't know that the price will be right in this case, but also (and more interesting to me) I'm not sure what the price should be. Like a lot of modified cars this 930 is in search of the right buyer; a buyer who will have an equal interest in trailering it to shows rather than driving it. I can see why the group of owners all seem to be close friends or acquaintances. Their similar interests likely lead them to the car.
My one piece of advice to a new owner: Give it a new set of eyes and make it look a little happier!
-Rob