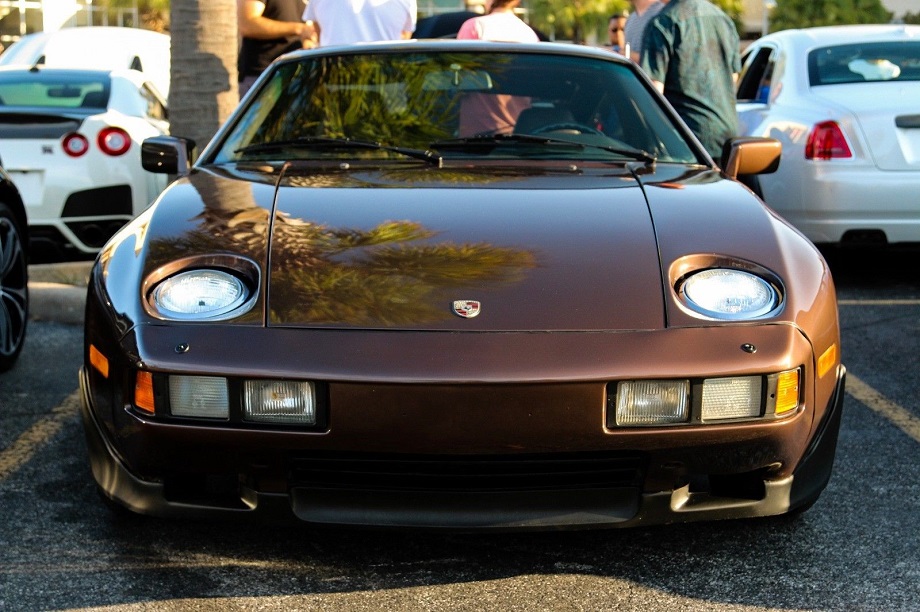 The 928 still manages to amaze me. Let's not be confused, this 1982 Porsche 928 is an old car. But it doesn't really look old. Or at least not in the way most cars from the '80s look old. The design clearly was ahead of its time – a point driven home by how similar the design remained over the 928's 17 years of production – and even today the older versions still look good. It is in the interior where things most quickly begin to date themselves, but on the outside the 928's curves still look fresh. We certainly won't confuse it for a current production model, but as I said when we compare it to the various cars of its day it just doesn't quite show its age to the same degree.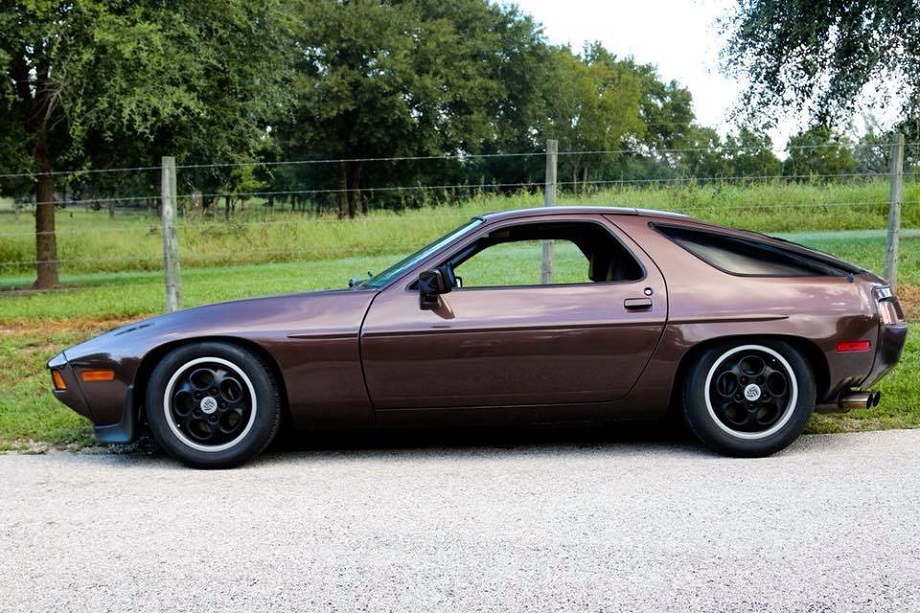 Year: 1982
Model: 928
Engine: 4.5 liter V8
Transmission: 5-speed manual
Mileage: 96,721 mi
Price: Reserve Auction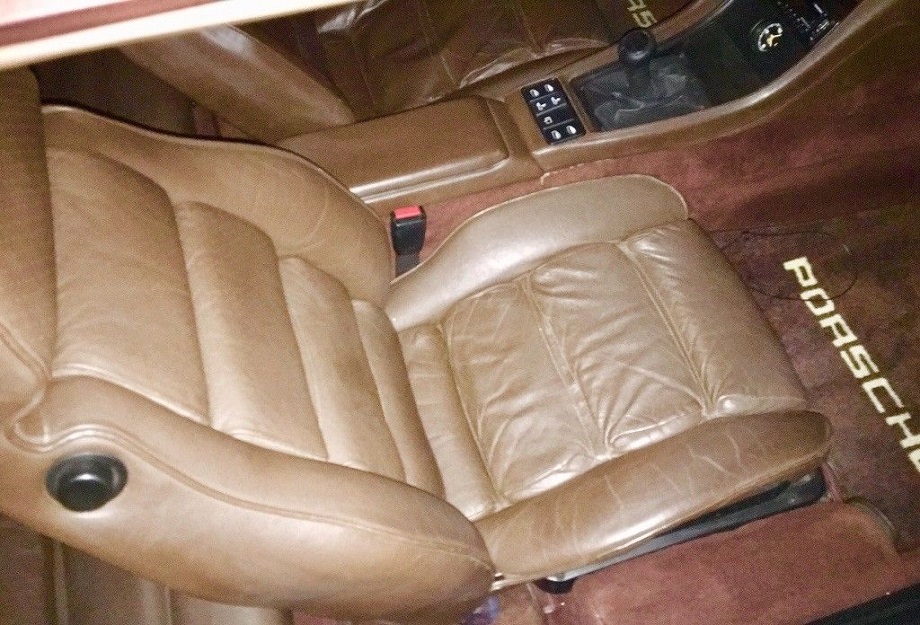 Absolutely stunning and rare US Spec 1982 Porsche 928, finished in Palisander (Rosewood) Metallic with Chocolate Brown interior, and 5 Speed Manual Transmission.

As an avid Porsche collector, lifelong PCA member and enthusiast (this was P-Car #13 for me, 928 number 3) I acquired this 928 in June and took it to the next level.

Reason for selling? Doing the same to two more 928s as we speak to preserve and share the experience to others…these cars are absolutely wonderful, unique, and have been vastly misunderstood. They are finally receiving the respect they have always deserved and I hope that by reviving them one at a time, more people can enjoy them.

*Lifelong Houston Car, No Rust or Accident History, Clean Carfax, never hit/flooded/ect
*Previous Owners maintained @ Rennsport in Sealy, TX.
*1 Older Respray in Original Color
*Excellent running characteristics, shifting, and braking
*2nd Place, PCA Concours Sept '17
*Air Conditioning is Very Cold
*Ran consistently cool through 100 degree+ Texas Summer
*All Keys Are Included
*Spare, Cover, and 95% of tool kit is complete

Maintenance Since June '17:
*New Rotors F&R, New Pads F&R
*New Front Wheel Bearings
*New Shocks F&R
*New Rear Springs
*2 New Fuel Injectors
*New Battery
*New 928 Motorsports Thermostat
*New Pirelli Tires
*All lines/hoses inspected and replaced as needed
*Timing belt inspected and tension adjusted (was done with water pump within last 5 years and is still very supple, did not need to be replaced)
*New Catback Exhaust (Cat/smog pump still in place for Cali buyers, but we do not smog here)
*New Fuel Filter, Air Filter, and all fluids changed to Motul/Redline
*New Hood Bumpstops, Hood Shocks and Hatch Shocks

Cosmetics & Other:
*Wheels Refinished…I also have an additional set of 16" flatdish wheels that can be swapped for these originals per buyer's preference.
*Paint Correction & Waxed
*New Hatch Reciever
*New Blaupunkt Headunit
*No Dents or Scratches
*New Chin Spoiler & Grill
* New Fender Liners
*Recovered Sterring Wheel
*928 Motorsports Short Shifter
*All lights, signals, and HVAC work
*All Glass is crack/chip free

Issues (all run of the mill for 928's):
*Sunroof is slow to open and close, left rail needs to be prepared for smooth operation.
*Rear Wiper Motor turns but does not catch aperture arm, again a very common issue
*Horn Contact strip is backordered, so horn does not currently work.
*Dash pod has a leather cover and dash itself has a plastic cover, which has some waviness to it

Please note that this is a 35 Year old Porsche, and it is not a 'perfect' car…there are tiny touchups and bits of wear you would expect, but it is a VERY good early example and is priced accordingly. I've personally logged about 1500 miles on several long/spirited drives, and this 928 excels at high speed cruising. Many sit for extended periods of time and have a lot of deferred maintenace, driving anywhere out of town feels like "rolling the dice"…this car is the exact opposite= reliable and ready to run with the best.

No warranties expressed or implied. All reasonable offers will be entertained. No bidders with 0 feedback, no exceptions.

I buy and restore at least 3-4 cars a year and am very flexible with both buyers and sellers to coordinate and provide forms for registration in your home state. Always happy to accommodate as needed. While I'm not a dealer/doing this for the money, have confidence that is not my first rodeo.

Lastly, while I do not advocate doing road trips in cars of this age anymore, I would give this particular 928 a stamp of approval to easily do 500+ miles if you would like to fly in and drive it home if you want an adventure 🙂 Deposit is due within 24 hours of auction close, full payment within 3 Days. Free shipping to lower 48 states included once reserve is met.

Thank you for your interest!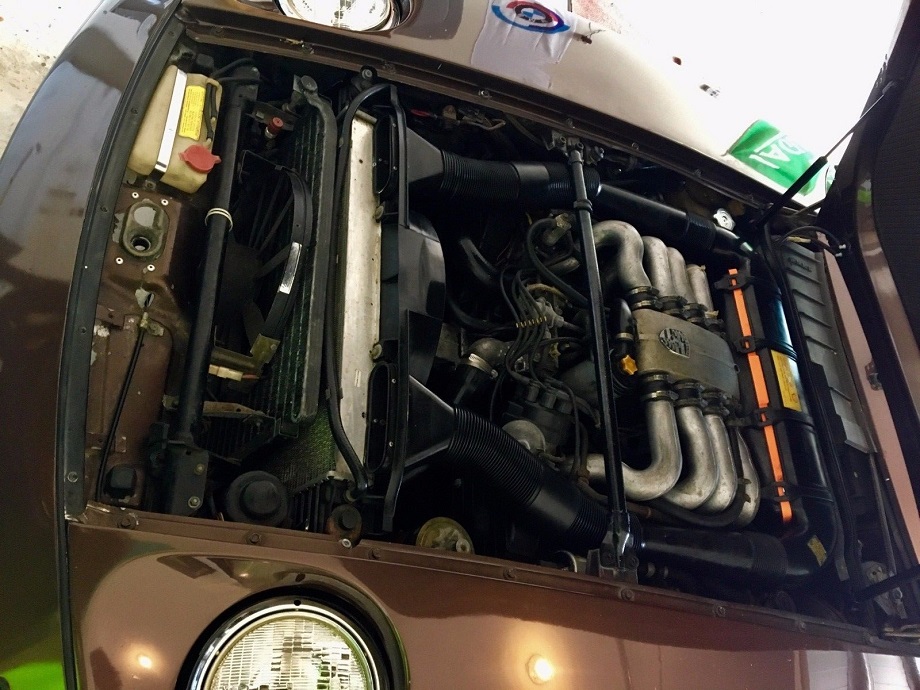 There's a way in which the 928 always has possessed a spaceship quality to its design. And I mean that in the most positive sense. This particular one with its Rosewood exterior contrasted with blacked out wheels and tinted windows takes on those characteristics even more. I definitely could see this thing jetting about in Star Wars. I love the look and Rosewood gives it both a very period correct and also beautiful appearance.
The interior is somewhat more of a mixed bag. The color falls within the same period correct parameters as the exterior, though it's not as attractive overall, especially given its close relationship with the exterior. The condition also doesn't look quite as good and the pictures we're provided are of lesser quality. My guess is that the current owner, who has taken it upon himself to spruce up this 928 and return it to its former glory, focused much more on the exterior than the interior. The interior may even be in the condition in which he originally purchased it. It doesn't show as well and my guess would be it might need some additional attention. Nothing looks terrible, but as noted we aren't provided with as much to see either.
The seller also has provided a laundry list of items replaced under his care and states that it's even good for a road trip of reasonable distance. If true that certainly provides nice peace of mind and along with the generally nice overall appearance makes this 928 one to investigate further. Bidding even remains quite reasonable at $6,500. That definitely will need to come up, but these earlier 928s in this sort of shape still tend to come in for pretty reasonable cost. As always with the 928 you'll want to be sure of the maintenance since that can quickly get expensive, but the allure of these front-engine Porsches should be clear and in typical grand tourer style they are sure to turn quite a few heads.
-Rob