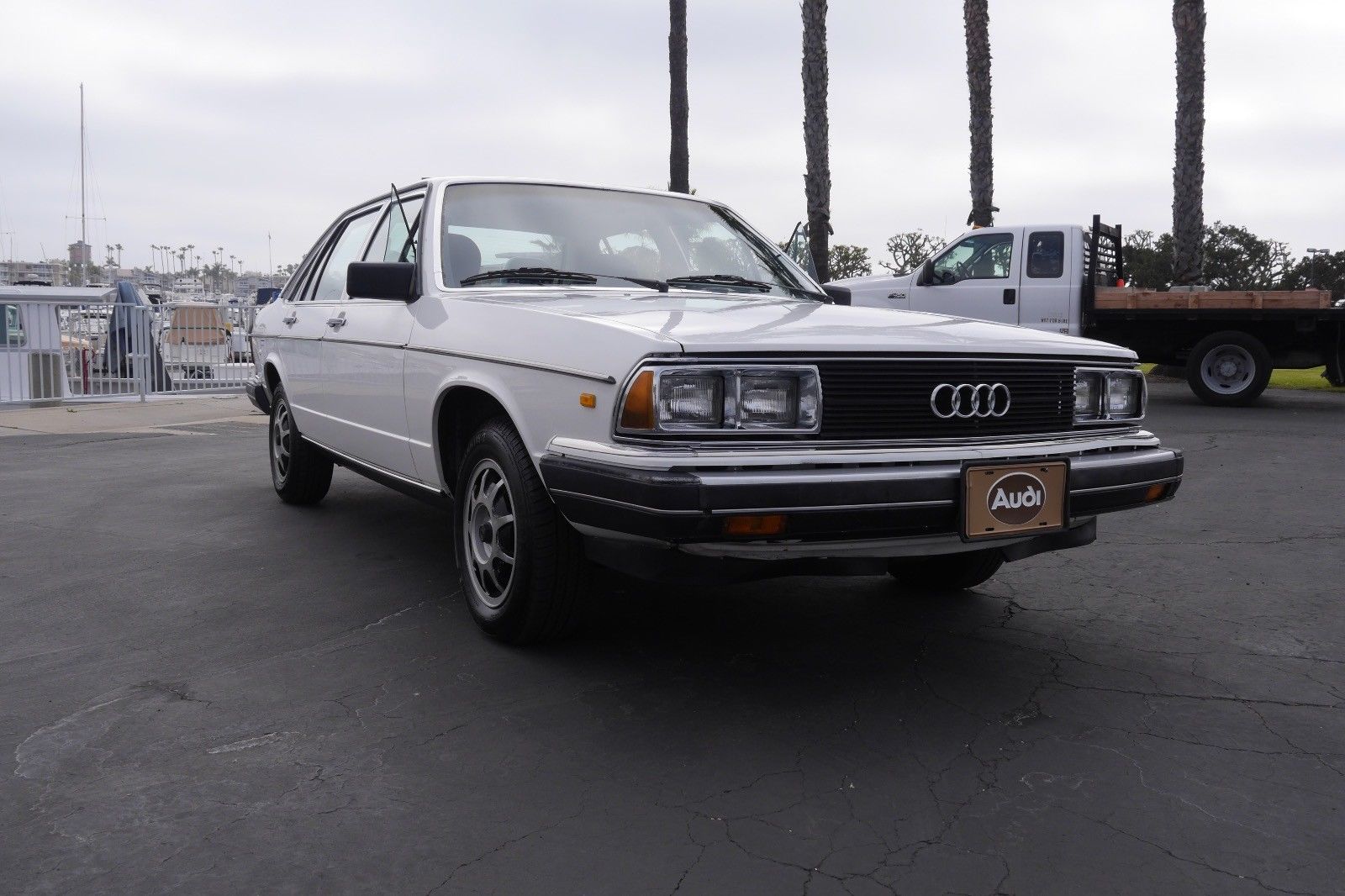 In the long list of Audis I don't really consider particularly appealing, the U.S.C2 is pretty high on the leader board. A design befuddled by Federally-mandated bumpers, perhaps its redeeming quality is that it introduced us to the characteristic inline-5 thrum that would hold over until the end of C4 production. Of course, what really made all of those cars sing was forced induction, and so within the C2 range, the model that ostensibly is the most desirable is the Turbo. And it was, when in '5T' Euro 200 form. However, the U.S. cars were turned down, weighed down, and solely opted with a 3-speed automatic. Interest in this post has, at this point, waned nearly as much as the surviving examples have.
There was also a diesel, and a turbo diesel, version the C2. While they make frozen molasses heading uphill look brisk, they've at least got the diesel clique going for them. That leaves the normally aspirated Audi 5000S third in desirability in my ranking for a chassis I wouldn't intentionally seek out. Not high praise, and this is coming from a pretty strong defender of the ringed corner of our world. But you could get a 5-speed manual, at least. This car doesn't have that going for it, either, alas.
But am I glad someone saved one from being scrapped? Yeah, I sure am!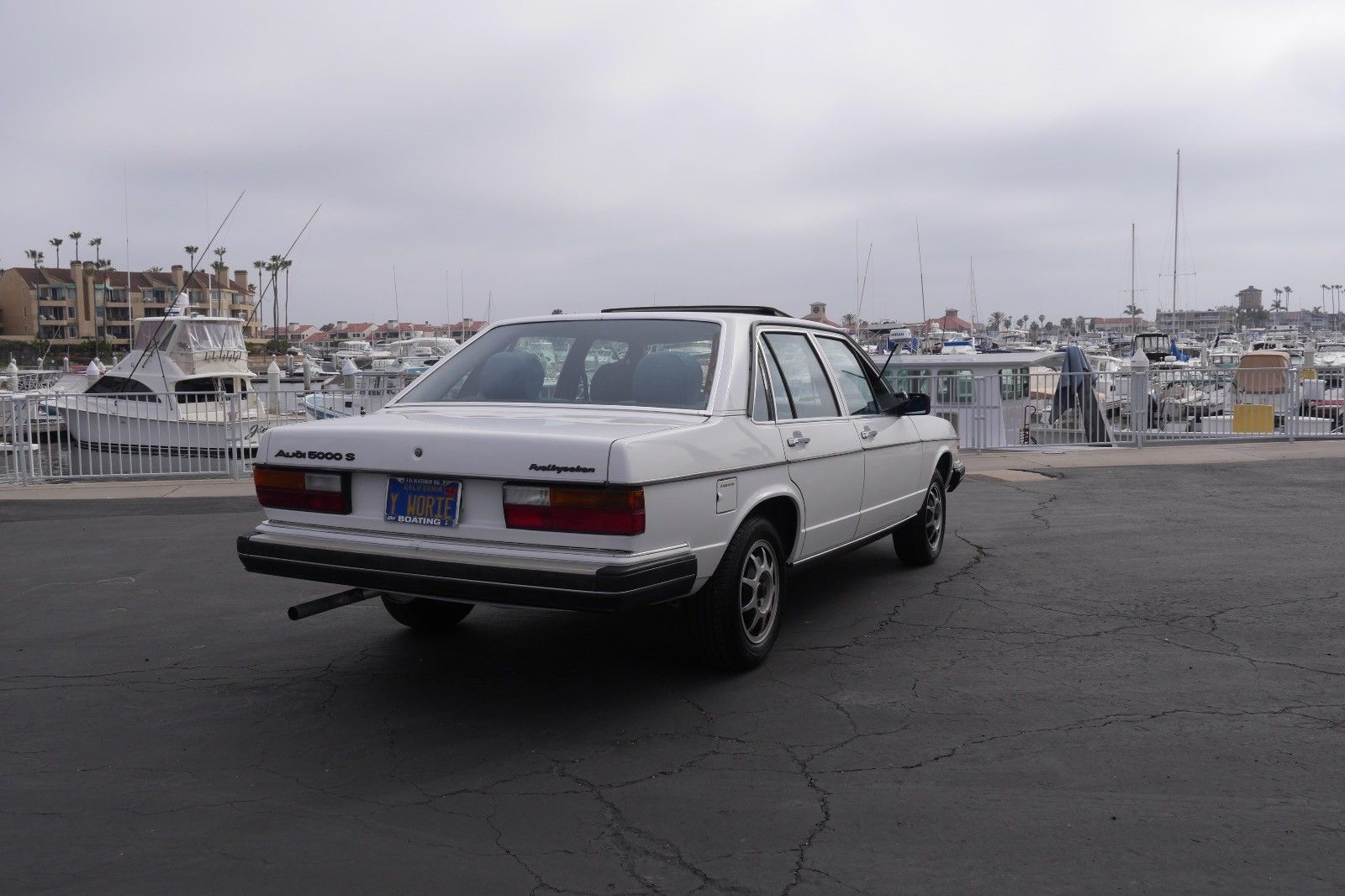 Year: 1980
Model: 5000S
Engine: 2.1 liter inline-5
Transmission: 3-speed automatic
Mileage: 104,143 mi
Price: $4,000 Buy It Now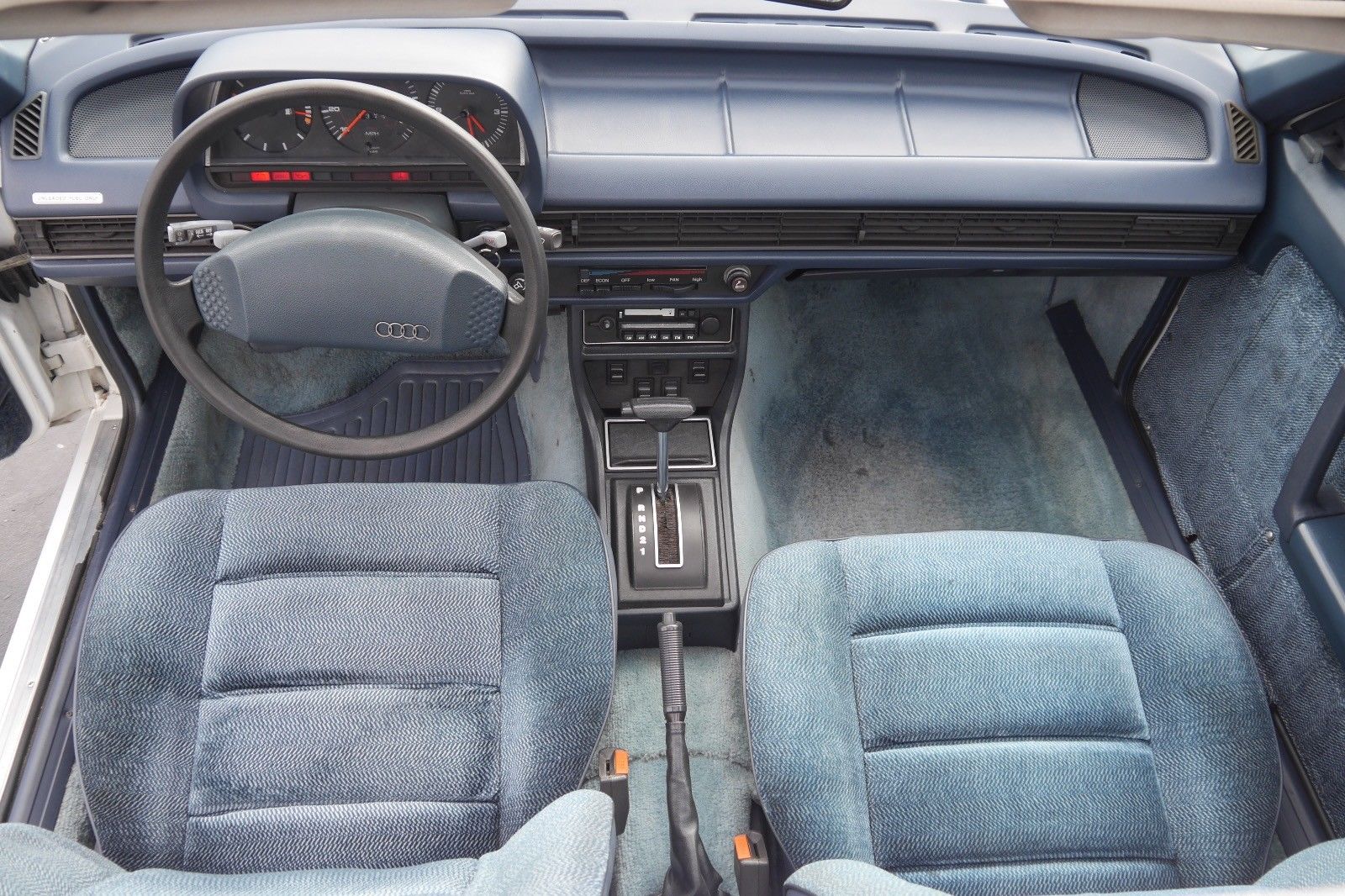 For sale is my 1980 Audi 5000s which I purchased on eBay 10/2016 from an audi enthusiast on the east coast who had purchased it from its home since new of California in 4/2016. The 5000 has a Salvage branded title due to it being purchased from an insurance auction by the previous owner whom I acquired the vehicle from where it had no keys, and in rather dirty shape with flat tires. The previous owner cleaned the car up inspected it rebuild the transmission, changed the front tires, and had new keys matched. I then purchased the 5000 to add to my 1980s german car collection, and went through the car as much as I felt necessary to replace as follows:

ALL OEM REPLACEMENT PARTS:
-fuel filter
-air filter
-5 bosch spark plugs
-bosch spark plug wires
-bosch distributor cap
-bosch distributor rotor
-victor reins cork valve cover gasket
-gates metal impeller waterpump
-NOS audi/VW radiator
-bosch battery
-reman. bosch alternator
-all new drive belts
-new timing belt
-Audi/VW coolant flush
-new tires
-new OEM replaced resonator and rear exhaust

Also included in the sale is a complete head gasket kit with valve seals etc, should you ever need them, as well as snow chains for audi 5000s, car cover, 2 extra timing belts, new unused master cylinder.

CONS: This audi is in excellent condition, although I have had my fun 1400 miles with it in the last 1 1/2 years and its time to pass her on to another good home. (I have several other 1980s german projects at the moment) First of order on the list of cons, the trunk randomly decided to lock and not unlock no matter what we have tried, there is nothing of value in there other than the spare parts listed above. The audi has a rough idle at times but under load is fine, as well as the original catalytic converter rattles at idle, with this being said, the car still passed CA smog test no problem. other tiny things that need TLC, the power locks stopped working after about 6 months of ownership, the power antenna makes noise going up or down but still works.PROS: My goal with this audi was to make it a reliable daily until I realized it was more of a weekend "grocery-getter" rather than an everyday commutable driver. I have taken rather good care of it and it gets looks and thumbs up most places. contact me through eBay with any questions or for viewing/test drives. I am negotiable on price, but please keep in mind that this car is sentimental and I do not NEED to get rid of her. -Jake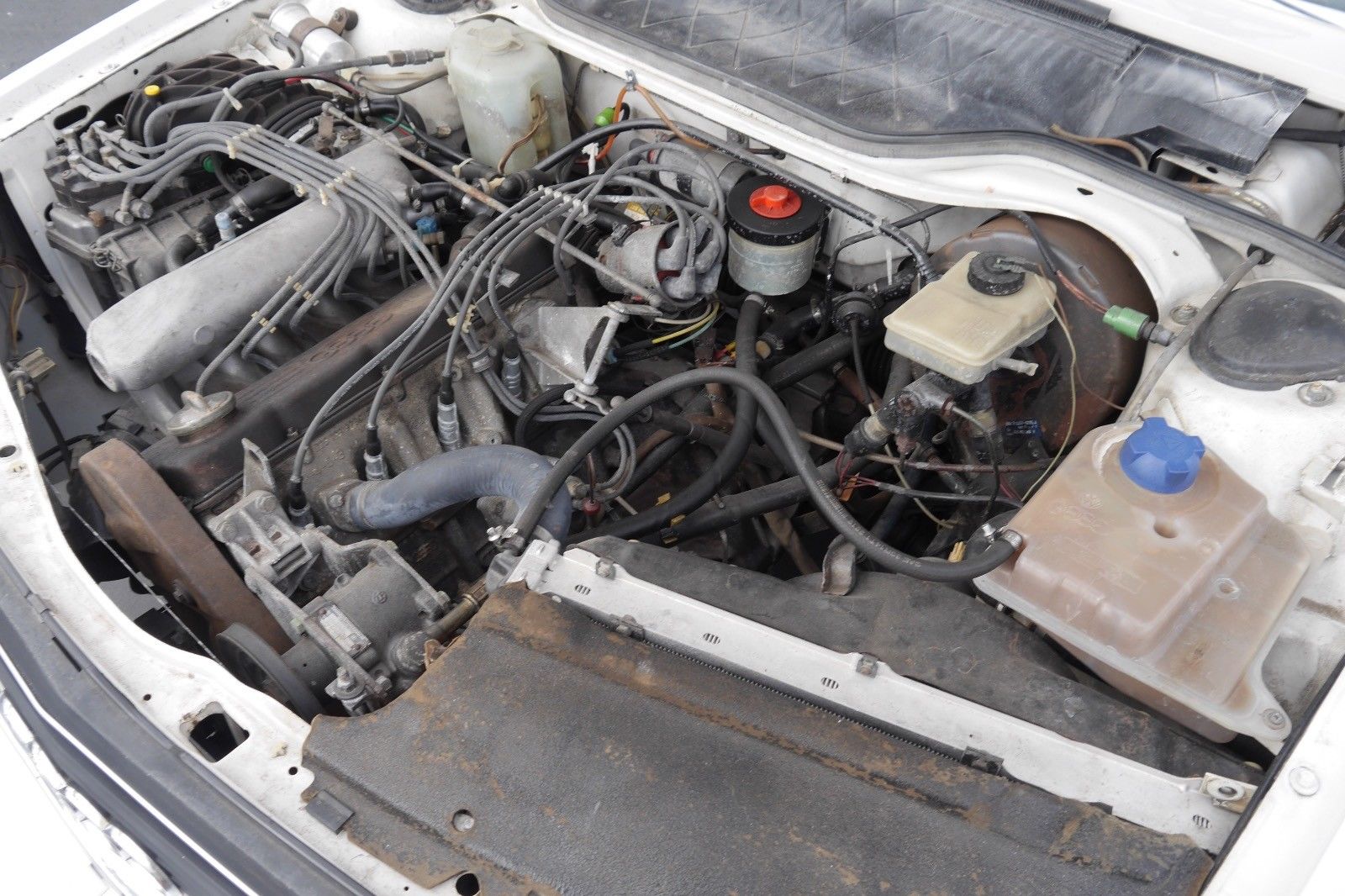 I really empathize with the two most recent owners of this car. It's a really nice example of a generally unloved car. They've put a tremendous amount of work into making it not a pile of parts, and it shows. While some cars attract in their performance or value, this one instantly put a smile on my face because of the sheer audacity of its existence. But ultimately these cars are doomed to being labors of love. You're very unlikely to get a return on investment and I think need to view them as more self-immolation than brand-preservation. That doesn't mean they aren't without merit on their own, and I'm sure for a lover of large Audis this car has inherent value. I love large Audis. But if I'm completely honest, the list of other large Audis I'd buy before this car is pretty long. From the S4/S6 to the 200 quattro to the V8 quattro, the seller's asking price is square in line with a bunch of much nicer, faster and more satisfying cars to drive. I hope that there's someone looking for a C2 just like this, though – because this car deserves to soldier on, and someone should reward those who saved it. It just wouldn't be me. Now, back to my Coupe GT automatic project…..
-Carter