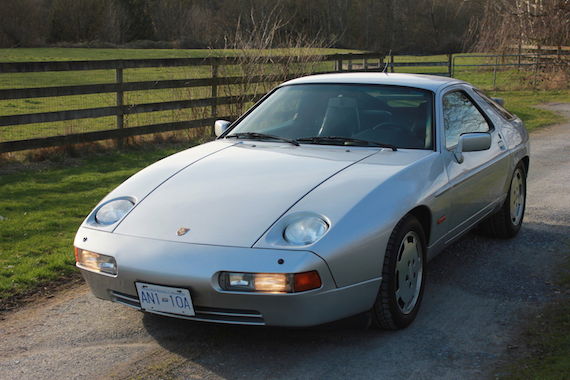 Before the ultimate iteration of Porsche's V8 GT car appeared for the 1993 model year, the 928 lineup went through some twists and turns to separate the car into two categories for those wanting a bit more sport and those wanting a bit more comfort. The manual gearbox option was thus dropped on the 928S4 for the 1990 model year, making it the clear choice for those looking for a high speed cruiser. If you wanted to be a bit more involved and row your own, you would have to choose the 928GT, a model which debuted in 1989. The GT would also offer stiffer suspension and a RDK tire pressure monitoring system.
First we'll take a look at this 1989 928S4 for sale in British Columbia with 75k miles on the clock. This one is a rare non-sunroof model in need of a little fettling.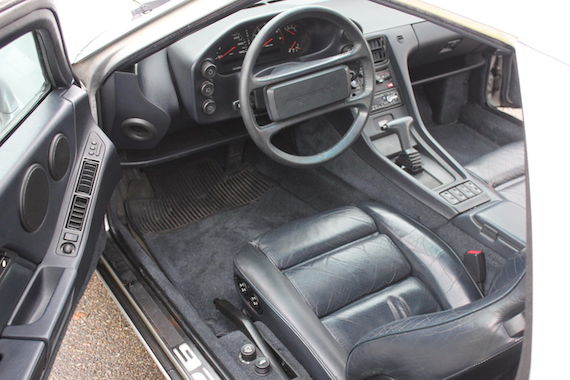 Year: 1989
Model: 928S4
Engine: 5.0 liter V8
Transmission: 4-speed automatic
Mileage: 75,029 mi
Price: $15,900 Buy It Now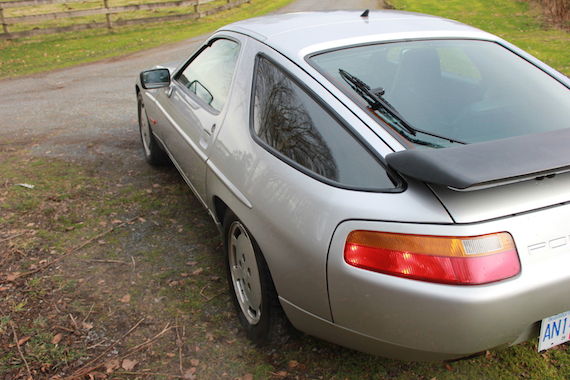 1989 Porsche 928S4
120,748 kms (75029 miles)
Automatic
*Rare* Non Sunroof model (Extra 2 inches of headroom)
Silver on Black Leather
A/C is Cold

Service history (not every item listed just the bigger items),

Oil was changed twice per year (Shell Rotella 15w40) regardless of mileage

– New Front brake pads/sensors at 119,362km (74168 miles) 10/14/14
– New tires BF Goodrich G-Force at 117,141 km (72762 miles) 7/18/14
– New CV joint at 113,722 km (70214 miles)
– New Starter Motor at 110,000 km (68350 miles) 6/14/12
– New Timing Belt at 110,000 km (68,350 miles) 6/4/12
– New Distributor Caps/Rotors at 110,000 km (68,350 miles) 6/4/12
– New Fuel/Air Filters 7 Spark Plugs at 108,767 km (67584 miles) 5/8/12
– New Battery 11/04/12
– Transmission Serviced at 103,371 km (64,000 miles 03/06/12
– A/C Recharged with R12 8/13/10 (system was designed for R12 nor R134)
– Intake refreshed with new hoses/sensor at 91,471 kms (56544 miles) 10/11/07
– New (not rebuilt) Air Mass Sensor ($973) at 91,471 kms (56544 miles) 10/11/07
– New Motor Mounts (Porsche not aftermarket) at 81,857 km (50331 miles) 10/5/04

Work Needed,

– Valve Cover Gasket is weeping oil
– Shocks are original and should be replaced. (Not totally bad but not what they should be)

Notes: Euro Spec or ROW as Porsche calls them do not have the VIN stickers on the body panels. The stickers are not present in the engine bay because of this not because of a accident or replacement. I also tried to picture all the 928 problem areas (dash cracks near vents, rear quarter panels)

More pictures can be seen here: http://s471.photobucket.com/user/jcb928/library/1989%20Silver%20928s4?sort=3&page=1

VIN number: When this 928 was imported into Canada (British Colombia) is was issued the VIN: 2BG406210KS841621 that they state is valid for anywhere in N.America. Please check with your local DMV. The orignal VIN issued by Porsche is wp0zzz92zks841621

Since this 928 is now 25+ years old it can be imported into the U.S.A without any modifications. The owner of 928sRus even imported a right hand drive 928 that can be seen driving around Texas.

Here are the sales numbers for non sunroof cars sold in N.America,

1987: 30 out of 2421 (1.2%)
1988: 15 out of 1794 (0.8%)
1989: 5 out of 1189 (0.4%)
1990: 1 out of 459 (0.2%)
1991: 0 out of 387
1993: 0 out of 209
1994: 1 out of 120 (0.8%)
1995: 0 out of 77

If your over 6 ft tall the extra 2″ inches makes a big difference in your comfort and is almost priceless!

Please let me know if you have any questions.

Auction Terms,

Seller reserves the right to sell vehicle at any time during auction thus canceling all bids and ending auction.
Winning Bidder will pay vehicle price in full via cashiers check or wire transfer within 7 business days following auction end.
Buyer must make sure their funds are available before bidding. $500 deposit by Paypal or wire within 3 days of auction end.
Buyer is responsible for shipping cost and or pickup.
Sold AS-IS with no warranty
Pre-Purchase Inspections are welcome and encouraged on any 928 purchase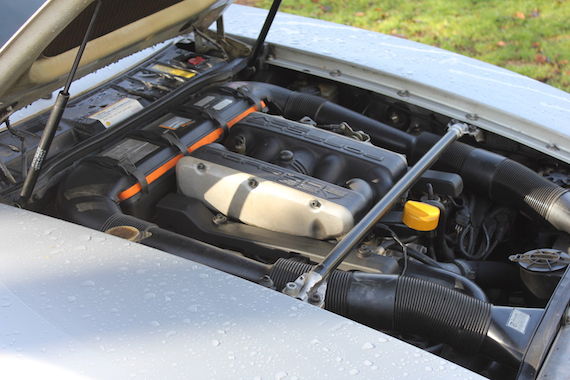 This 928 is far from perfect, but for someone looking for a driver that doesn't need a whole lot of work, you couldn't go wrong here. Considering the last two 928S4s we've seen sell, this one falls in between the two of those cars in terms of mileage and price. Hagerty pegs an average price for these S4s at just over $18,700, so the price here is just about right on the money.
If it's the manual gearbox you desire, take a look at this 1991 928GT for sale in Cincinnati. This one has a little bit more mileage on it than the S4 above, but was in storage for eight years until 2012, when it underwent about $8,000 worth of work to get it back on the road.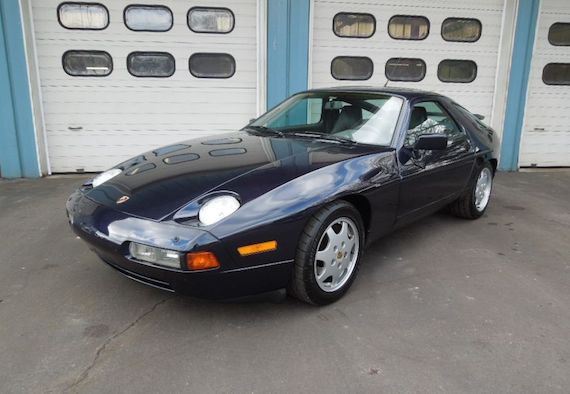 Year: 1991
Model: 928GT
Engine: 5.0 liter V8
Transmission: 5-speed manual
Mileage: 83,700 mi
Price: $27,000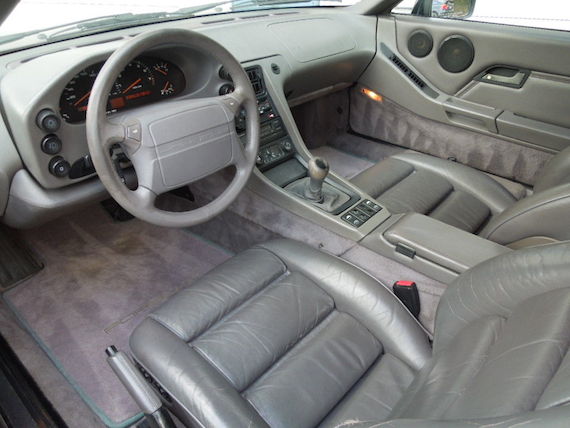 Up for bids is a 1991 Porsche 928GT. Just one of 145 made for the US market in model year '91. This car is dark metallic blue over gray leather interior. This vehicle comes to us from a long-term owner here in Cincinnati. The vehicle was purchased at the local Porsche dealership with approximately 37k miles on it. The car was used regularly and shows excellent service history. In about 2004 the car was put into warehouse storage for approximately eight years. In 2012, the car was taken out of storage and delivered to the selling dealership with the idea that it be readied again for regular use. At that time a significant amount of servicing and repairs were performed. Most importantly, the car received a timing belt, water pump, radiator, new A/C compressor, clutch and new tires (along with many other smaller items). Approximately $8,000 was spent at that time. More recently, the car has had a fluids and filter service, new hood and trunk struts installed, and fitted with an original style Blaupunkt radio.

Cosmetics: The car is a very clean, handsome car. There is some evidence of paintwork on the left rear fender. This is apparent in what appears to be some sanding marks visible in the right light and view at the right angle. There is some very light blistering under the paint on the left rear fender as well as the fuel filler cap. Otherwise, the body is in excellent shape. There does not appear to be any evidence of accident damage. Inside the car is in very good shape. The carpets are very clean and show little to no wear. There is no staining or soiling. The leather is very clean and fairly supple. The headliner is clean with no splits or sag. The dash is very nice with no shrinkage or splits. All the glass is in excellent condition. The only wear is to the driver's seat bolster which is worn through. Otherwise, the interior presents as a very tidy car.

The paint is good driver quality. There is plenty of depth and luster. However, there's the previously mentioned paintwork at the left rear. Additionally, there is some evidence of bird droppings or acid rain in the clear code. This is noticeable as water spots in the clear coat. Just how visible depends on lighting and angle. The finish of the wheels is very nice with some curbing on the outer lip of some of the wheels. The engine bay is very tidy as is the underside of the car. Overall, it's my opinion that the car can be used and enjoyed exactly as is for some time before any cosmetic work needs to be taken on.

Mechanicals: Mechanical condition of the car is very good. The service records indicate the car was well cared for and issues noted were addressed promptly. The car fires right up and idles smoothly. The ride is firm but not uncomfortable. The brakes pull the car down quickly with no chatter for pull. All of the electrical features work with the exception of the clock. It runs but the knob to adjust it is broken. The windows, sunroof, seats, and door locks function as they should. Heat output is very good and the A/C blows cold. The only drawback is the blower for the HVAC system. It blows well but the fan speed switch only works on higher settings. All interior and exterior lights are functional. The Blaupunkt radio works well and gets good reception. The speakers have good sound quality.

Driving: The car is a real pleasure to drive. The V8 just sounds great. The car is quite quick. The dogleg gearbox shifts through the gears nicely. Clutch pedal feel is good. The brakes slow the car down quickly with no drama. The car is rock steady at higher speeds. If I had to travel long distances, quickly, this would be a wonderful car to do it in.

Overall, this car represents a great opportunity to acquire a very rare, handsome, capable GT car. Please don't hesitate to contact me with any questions. Good Luck!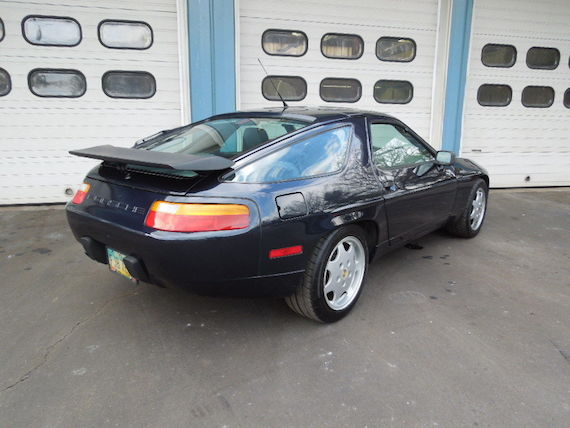 Given my proclivity towards cars with three pedals, the obvious choice for me in this matchup would be the 928GT. Any 928, no matter the year, tend to be valued higher than their automatic counterparts and that difference is apparent in this matchup. With 928GTS prices climbing quickly, the 928S4 and 928GT will naturally be the next 928s that collectors will hone in on when looking for later model 928s. This particular 928GT is in similar condition to the S4 featured above, and if so, the Buy It Now price might prove to be a little strong, as it falls just shy of a #2 car according to Hagerty. If, however, its rarity you are after, the GT might be worth the premium as it is one of the more exclusive 928s. Just over 2,000 were produced over three years.
-Paul