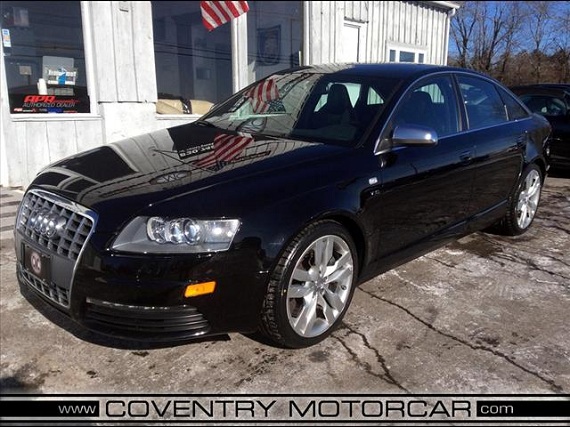 It's hard to believe I could make such a claim; that there would be unappreciated Audi S models. Even more surprising is that they're recently produced. But the truth is neither of these cars grabbed the headlines of their bigger brothers – while the S8, RS4 and Europe-only C6 RS6 stole the show for Audi, in the background were two very competent, very fast and very luxurious cars that not many chose to buy. These truly are cars that would have been enthusiasts' dream rides only a decade earlier – the C6 S6, with its sleek body hiding a Lamborghini-derived V10 that was modified to produced more useable torque, and the B7 S4 – the last run of the great 4.2 V8 and arguably the best looking since the original S4, punting 340 horsepower though a great 6-speed manual. Today, 7 years later, you can pick up one of these super sedans for around the entry-level price of a Volkswagen Golf. Simply amazing. Let's look at the S6 first: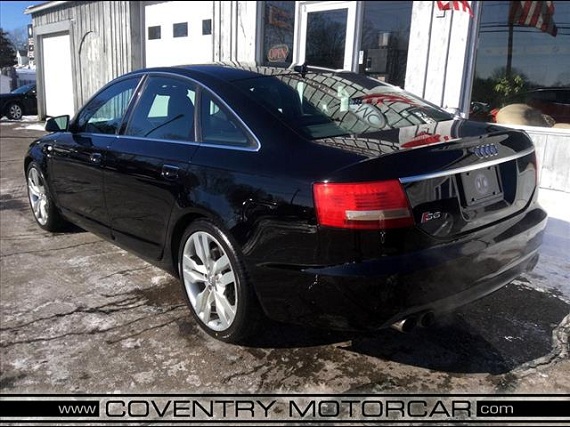 Year: 2007
Model: S6
Engine: 5.2 liter V10
Transmission: 6-speed automatic
Mileage: 82,430 mi
Price: $23,995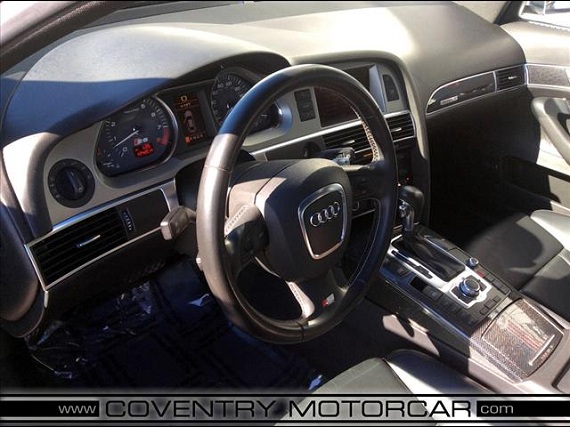 WHAT'S NOT ENTICING ABOUT A DE-TUNED LAMBORGHINI MOTOR IN A A6? THIS ONE OWNER S6 IS THERE TO FILL THAT VOID, TECHNOLOGY PACKAGE, NAVIGATION, SAT RADIO, ADVANCED KEY, ADVANCED PARK SYSTEM, CARBON TRIM, HEATED REAR SEATS, ORIGINAL WINDOW STICKER, ALL MANUALS AND 2 KEYS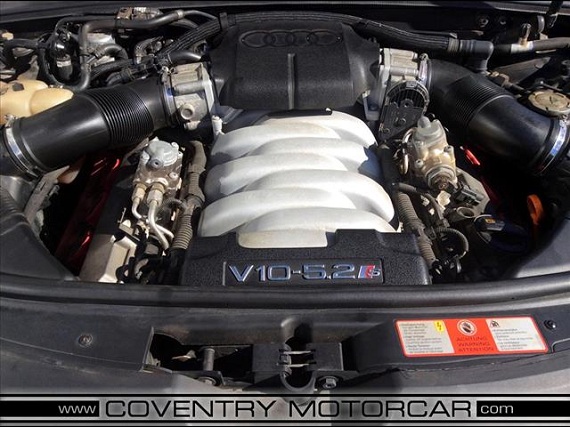 The S6 lost some of its street credibility after the C5. Even though it was enthusiast-favorite Avant only in the U.S., few chose the unique wagon and many were saddened by the automatic-only option. It just seemed a little soft compared to the turbo-5 that it replaced. To fix that, Audi utilized the Lamborghini V10 with a longer stroke to produce an astounding 430 horsepower and nearly 400 lb.ft of torque. The S6 was no slouch – catapulting the large sedan from 0-60 in a touch over 5 seconds and capable of a sub 14 second quarter mile. It was no sports car, but as a supreme executive sedan it was hugely impressive. I walked past a C6 A6 just the other day, and mentally noted what a clean design it was – handsome, stately and yet not too flashy. It was also much better looking than the C5 it replaced in my opinion and better than the competition. These S6s are fairly rare, but pricing in the low $20,000s represents a little more than a quarter of the original purchase price. It truly is a lot of car for the money, and the V10 has been proven to push well past 200,000 miles. But for those who want a little more sport and a little less leg room: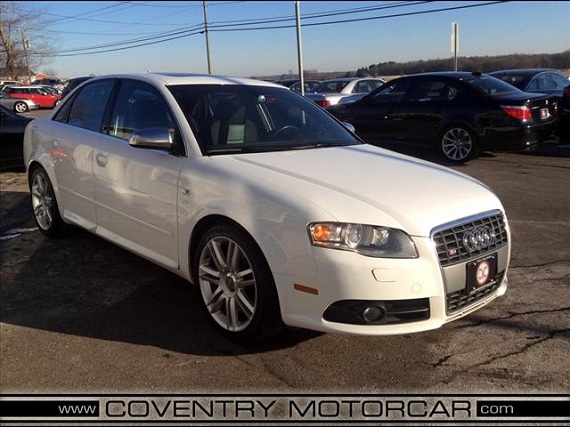 Were it not for the crazy horsepower race that the German automobile manufacturers engaged in in the 2000s, the B7 S4 would probably still have been the top of the small-sedan heap at Audi; but the RS4 was top trump and was the focus of enthusiasts. There were several special editions of the B7 – the 25th Anniversary of Quattro edition, the DTM edition, the Titanium Packages – but to be honest, this car looks great without those packages. It's a little less fussy and a little more refined to my eye. Offered in a very rare to see color combination, this Ibis White over black Alcantara S4 looks like an Audi in winter camouflage: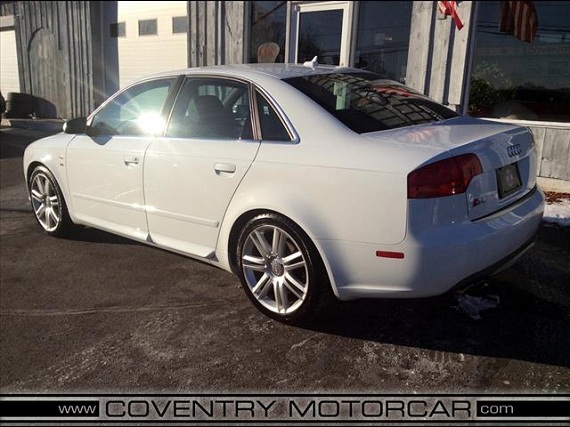 Year: 2007
Model: S4
Engine: 4.2 liter V8
Transmission: 6-speed manual
Mileage: 110,190 mi
Price: $19,495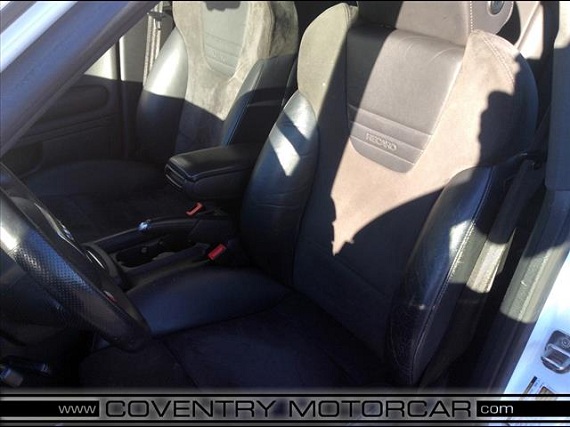 HERE IS THE ULTIMATE COMBINATION OF OPTIONS, IBIS WHITE, 6-SPEED MANUAL, RNS-E NAVIGATION, BLUETOOTH, BLACK ALCANTARA INSERTS, HEATED SEATS, BRUSHED ALUMINUM TRIM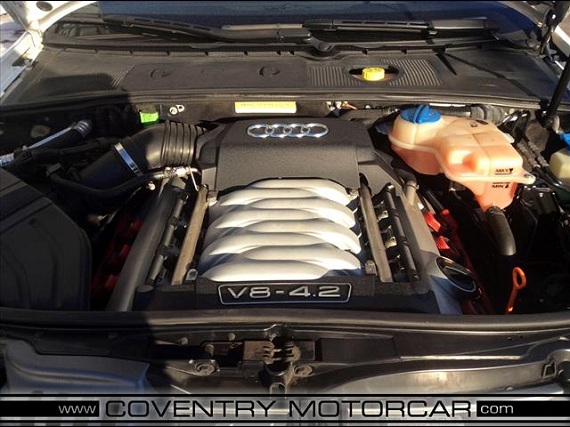 Normally, I'd love to see flashier colors on these cars but both of these look great in the more sedate colors to me. The S4 is the one that most enthusiasts would head towards, and to me it would probably get the nod, too – but boy, that S6 is tempting. If for no other reason, I just like that not many other people have them. It may sound crazy to get into one of these higher-mile Audis compared to a new car, but honestly could you look at that Golf everyday knowing it could have been a luxurious Lamborghini-powered all-wheel drive sedan instead? I know I'd have a hard time with that – and we're in this for the adventure, not the practicality. What better way to live it up a little?
-Carter