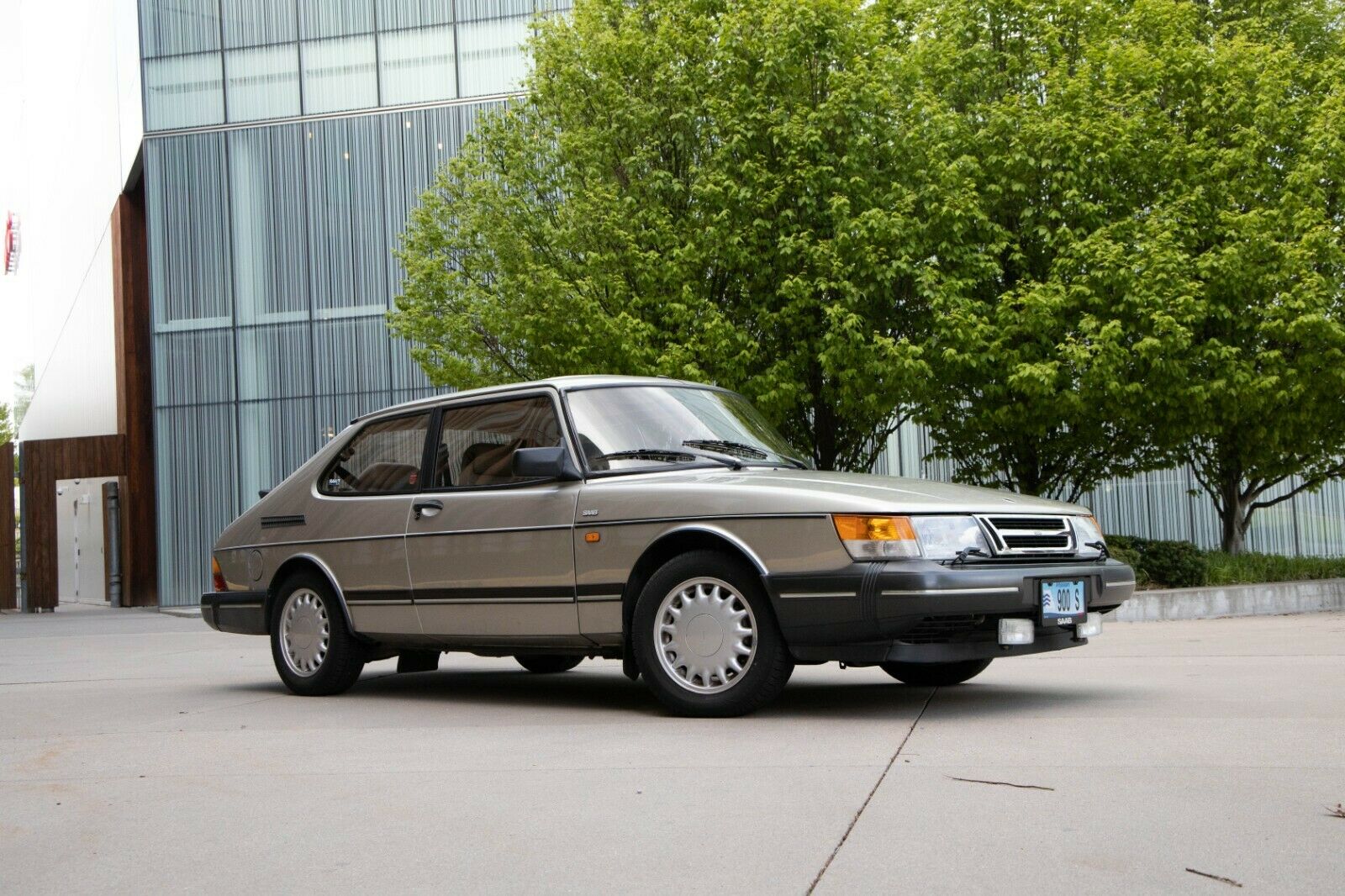 If the Volvo V70 from yesterday moved the company into a new performance level and group of buyers with a modern performance platform, this SAAB 900 represents the last throes of Swedish independence. The 900 was introduced in 1978 and production ran all the way until 1994 and it was replaced by the Vetra-based 900NG, but the reality is that it was a development of the earlier 99 that was introduced in 1968. Yet somehow the 900 still looked as futuristic and different in 1992 as it did in 1982, or even 1972 for that matter. And though the chassis was rather dated by the Grunge-era, you wouldn't know it stepping into one. These were solidly-built, well-engineered cars that dared to think differently, yet worked well. SAAB did an excellent job incorporating (and going above and beyond) safety regulations of the day, and the 900s integrated these features arguably much better than most despite their rather small production numbers. And, they were steadily upgraded over their production to breathe new life into the aging DNA.
Such is the case here, with this later 900S Hatchback. The 'S' introduced the 16V head on the backwards-mounted B201 2.0-liter inline-four to create the B202. Power jumped from a modest 116 horsepower to a slightly-less modest 128 horsepower. But in 1991, SAAB upped the ante again with a new 2.1-liter version called the B212. With another 10 horsepower, performance was at least on par with most of its contemporaries, and the 900's low center of gravity belied its looks; these were good handling cars and offered great all-weather performance despite their front-drive only platform.
Of course, it was inside where the 900 really shined, offering copious interior space with a massive amount of storage available in the rear. I had a friend with one of these at the same time that I owned a Mk.II Golf, and the fit, finish, ride quality, and cabin space was so far above that of the Volkswagen, it felt as though I was in a luxury car. Today, clean examples of the 900 are harder to find, but this one looks nice: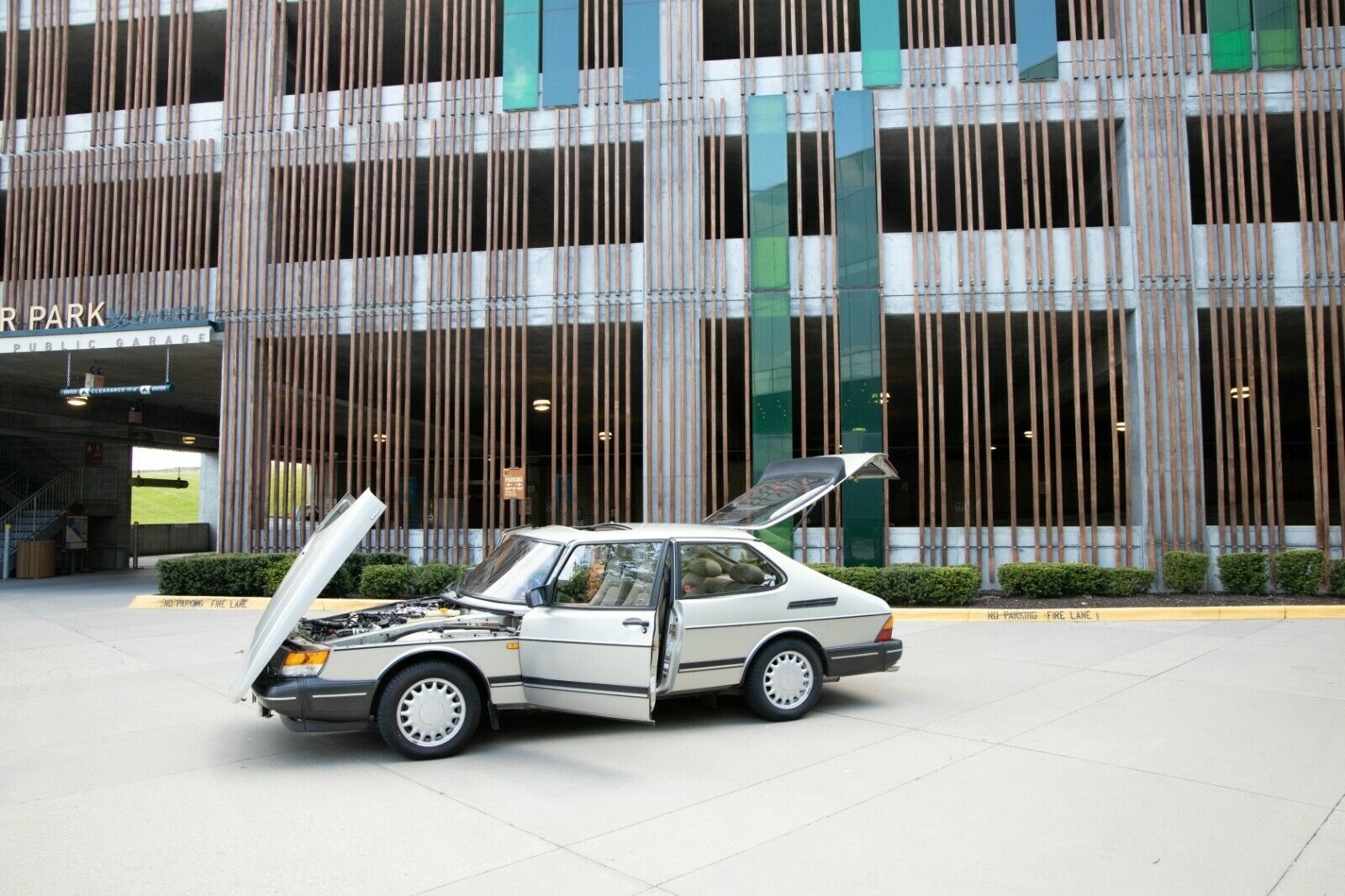 Year: 1992
Model: 900S Hatchback
VIN: YS3AK35E1N2000100
Engine: 2.1 liter inline-4
Transmission: 5-speed manual
Mileage: 88,000 mi
Location: Kansas City, Missouri
Price: No Reserve Auction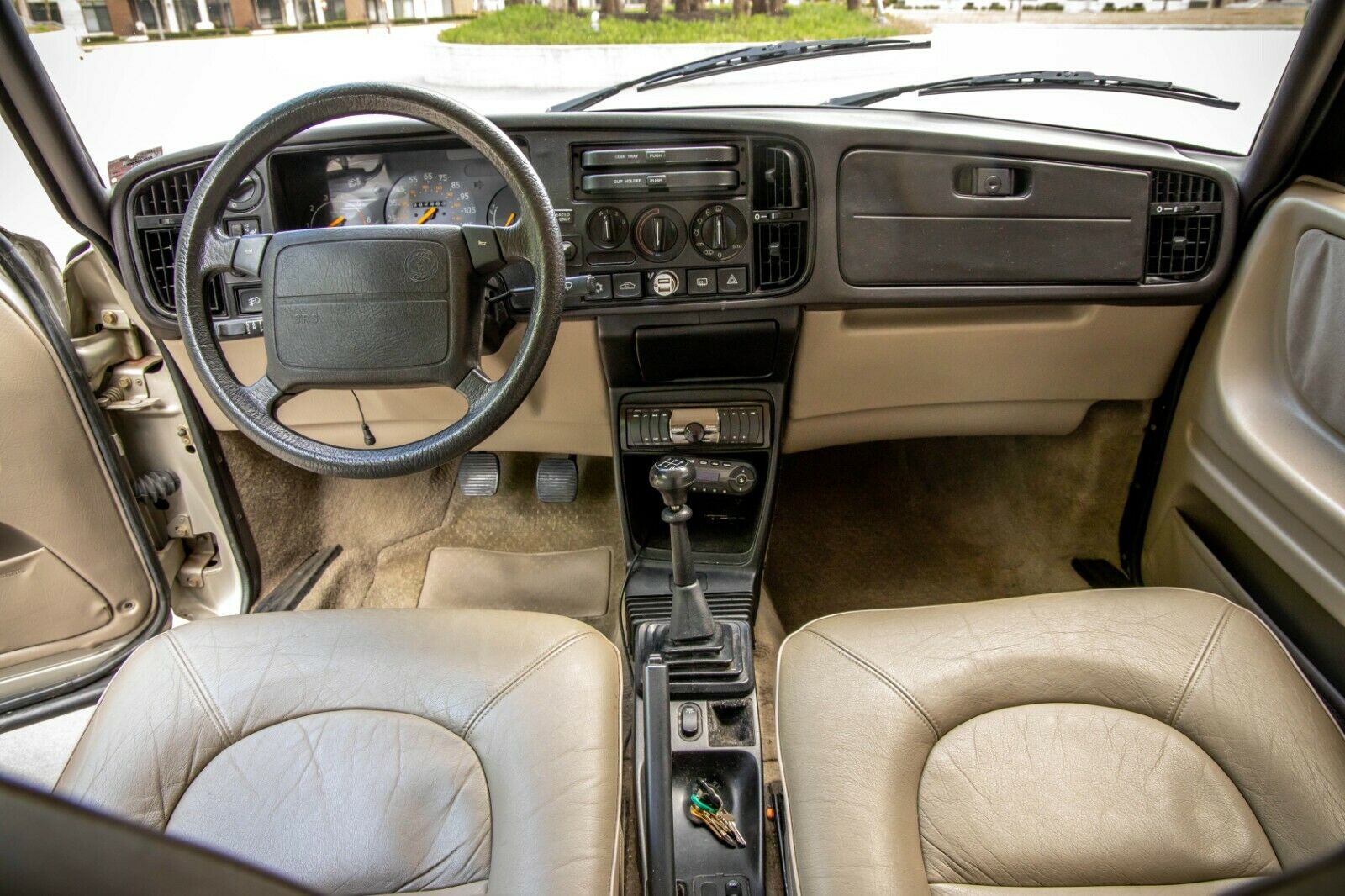 Hello! This is my sixth Saab that I have owned. I love it. I have upgraded all sorts of things (will list below). Will do my best to list both the good and the bad, but keep in mind this car is almost thirty years old… so it has all the kinds of issues typical of a car of that age. HOWEVER… it is in really good shape considering it has been on the road ever since Rick Astley had a #1 hit with "Never Gonna Give You Up"…. that is a long time ago now. I'm a Saab nut, and the previous owner was as well. I hope it finds a good home! The outside is the star, and the interior is still good for Saabs of its age, however the inside is more on the "fair" side by most standards. I have a clean title (not salvage) that shows I purchased it last April 2019 with 84K Miles (I drove it from Tulsa to KC at the time of purchase). I added 4K miles this year. I shot a video of it last weekend, I will embed it below.

THE GOOD:
Just over 88,000 original miles
Starts and goes, peppy, would feel confident driving anywhere (I drove it from Tulsa and round trip to St. Louis within the past year).
Handles highway great
Shiny paint, straight body
Cold air, hot heat (recharged AC last year)
Bluetooth receiver, small bazooka tube in spare tire compartment
While seats are worn, no tears in the leather
95% dash trim in-tact, only a couple of small dash cracks – really good compared to similar models of this age
Great transmission, clutch and shifting
Euro headlights
Power windows work
Starts every time
No leaks!!
No engine temperature problems
Airbag replaced 2019
New clockspring 2020
All new tires 6 months ago (big O tires $530 w/ warranty)
New passenger side marker cover 2019
New outer CV boots 2019
New fan switch 2019
New passenger door hinge 2019 (old hinge would get stuck open)
New battery 2019
*All above repairs were done by a Saab mechanic. Paperwork included with sale.

THE BAD:

It needs new headliner/door liner. See photo.
Had the saab mechanic install a rebuilt sunroof motor. However, the cable drive is missing two teeth. Does operate, but would need the belt to run 100% smooth. Could use a track adjustment (air sound noticeable, but does not leak).
The fan and ac controls are wonky. The AC is nice and cold (just fired it up last weekend, and the AC is still blowing cold after being off for the winter.. so no leak). However, controls do not change the zones, but the fan comes on and off just fine. If you are not too concerned that you cant direct vents (like feet), you will be ok. Otherwise, you will need to replace the distribution valve to make it right (runs about $350 installed).
While the sound is pretty good thanks to the bazooka tube in the back, the dash speakers buzz a bit. Not blown, just vibrate at times. I actually can live with it even though I am usually pretty crazy about that. Not terrible, but should be mentioned.
Seat heaters / cruse control not operational. Inherited it that way. Could be fuze, could be the system. Haven't looked into it.
The previous owner had a shopping cart hit the passenger door and attempted a touch up. See photo. It is clearly noticeable, but then again doesn't really jump out at you unless you are looking right at it.
The is some clear coat peel on the trim under the front windshield. See photo.
There are a few tiny spots that could use a dot of touch up paint, and a couple of small dings that could use a paintless dent repair (PDR), but nothing major. Body looks really good overall.
Tiny windshield chip. Not split, cracked or anything.

Please watch the video and feel free to ask any questions. Like I mentioned this is my sixth Saab (I had a '91 9000, two '92 900s, '87 900, '88 900 and an '07 9-3). This is by far the cleanest and lowest milage Saab I've owned (outside of the 9-3). I will require a $500 deposit within 48 hours. The rest will be required in cash at pick up or cashiers check. If you want to use a cashiers check, that is acceptable (transaction will be completed at my bank in that case). I am willing to work with you if you plan on hiring a transport trucking service to bring the car to you (at your cost), however, do note that your payment of the purchase balance by cashiers check must clear my bank before your carrier picks up the car. If you check my profile you will see that my eBay account turns 20 years old this coming January, so you can feel confident that I am a legitimate user of this platform.

It is garaged and will continue to be until the sale is complete. Thanks!!

CLICK ON IMAGE BELOW TO OPEN VIDEO:

1992 Saab 900S

Video will open in a new window
Using the eBay App? Paste link into a browser window: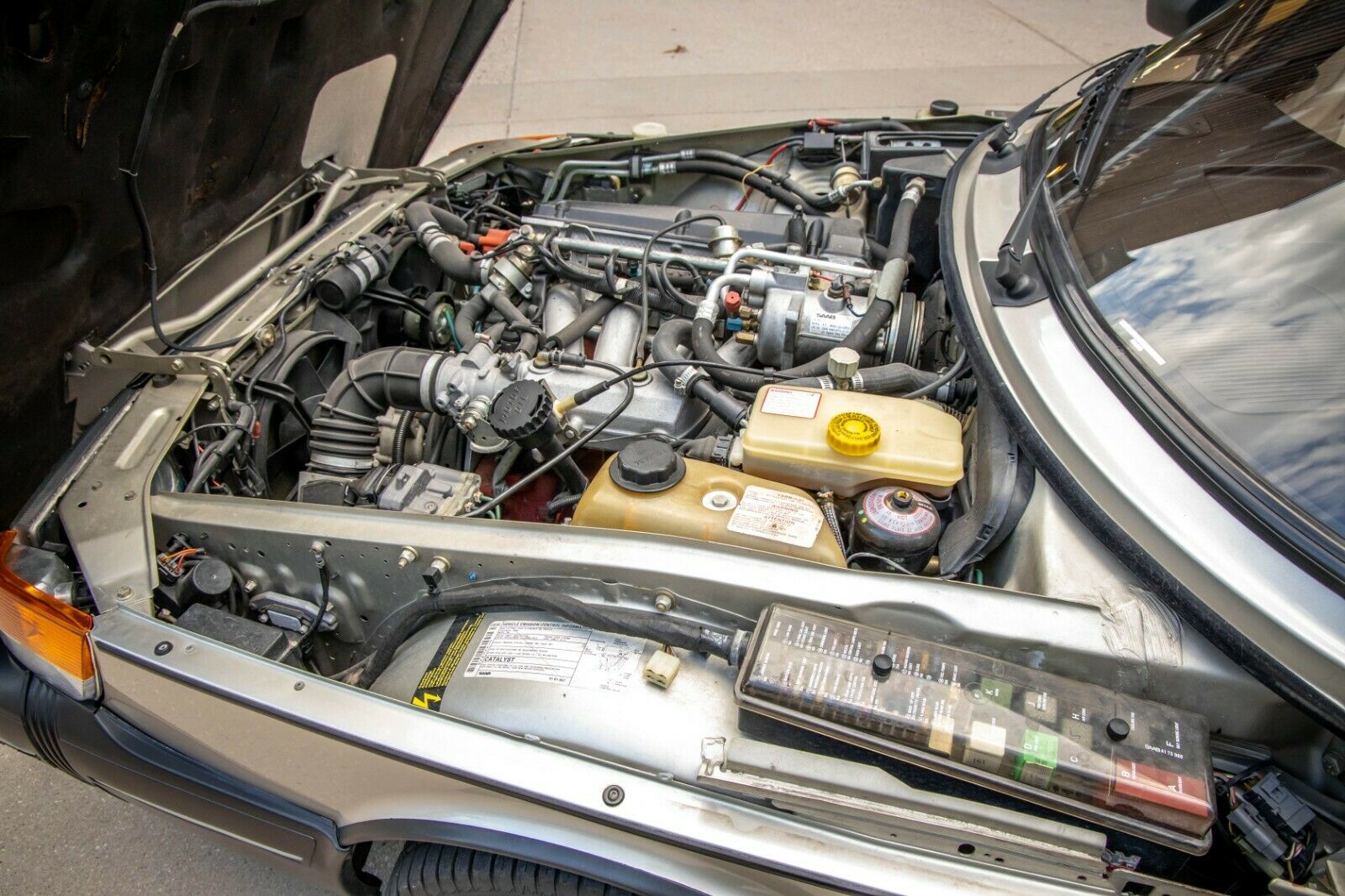 The good? It's increasingly unlikely that you'll find a 900S in this condition today. It looks great from nose to tail, and inside too. There are some rare parts thrown in for good measure, and a lot of maintenance, too. The bad? Well, it's got a salvage title, so it was dinged up pretty well what looks like early in life. And while you'll undoubtedly get some thumbs-up from knowing drivers, I find it hard to believe that 90s 900s would be welcome on the show circuit. That said, perhaps you just want something nice to drive that's a little different. And that's the 900, in a nutshell.
-Carter