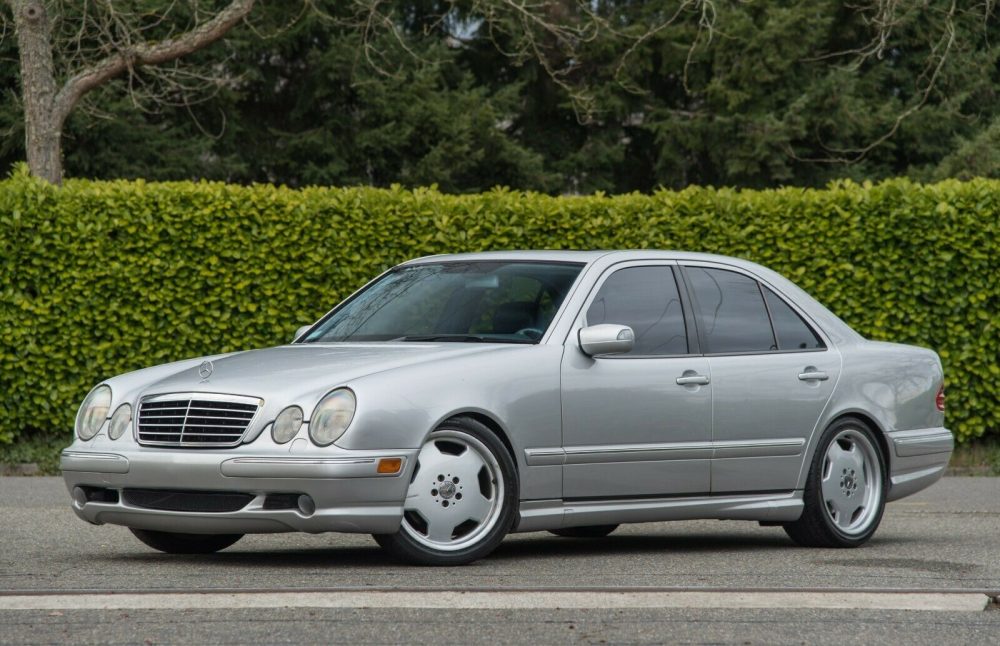 Nothing makes me smile more than high performance variants with a bunch of miles on them. Especially when I don't own them. The supposedly finicky and fragile nature of them sometimes hold true, but for the most part if you just maintain them, you'll be fine. Granted, today's car isn't exactly a Maserati Biturbo when it comes to build quality and complexity, but it is a hand-assembled super sedan from 20 years ago. As always, in full disclosure, I have one of these in my garage sitting under a cover, but that doesn't mean I'm not realistic about them. That subject is none other than the W210 Mercedes-Benz E55 AMG – a car which predates bi-turbo V8s and crackling exhausts. Just a big engine, some subtle body work changes, and some wide tires. That's it. This example up for in Washington? Thoroughly enjoyed.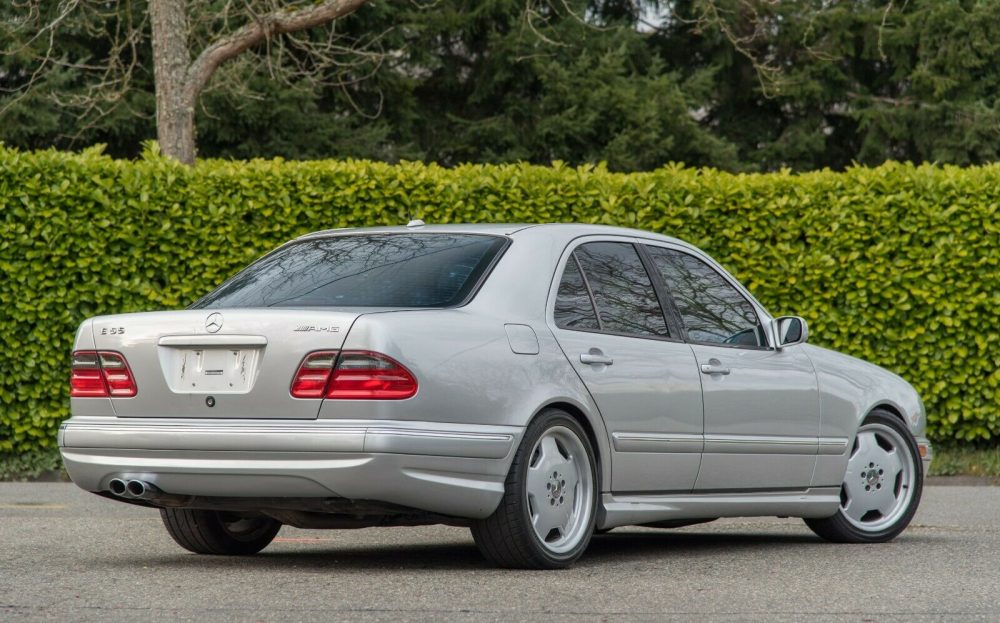 Year: 2001
Model: E55 AMG
VIN: WDBJF74J41B359449
Engine: 5.4 liter V8
Transmission: 5-speed automatic
Mileage: 198,800 mi
Location: Redmond, Washington
Price: $6,600 Buy It Now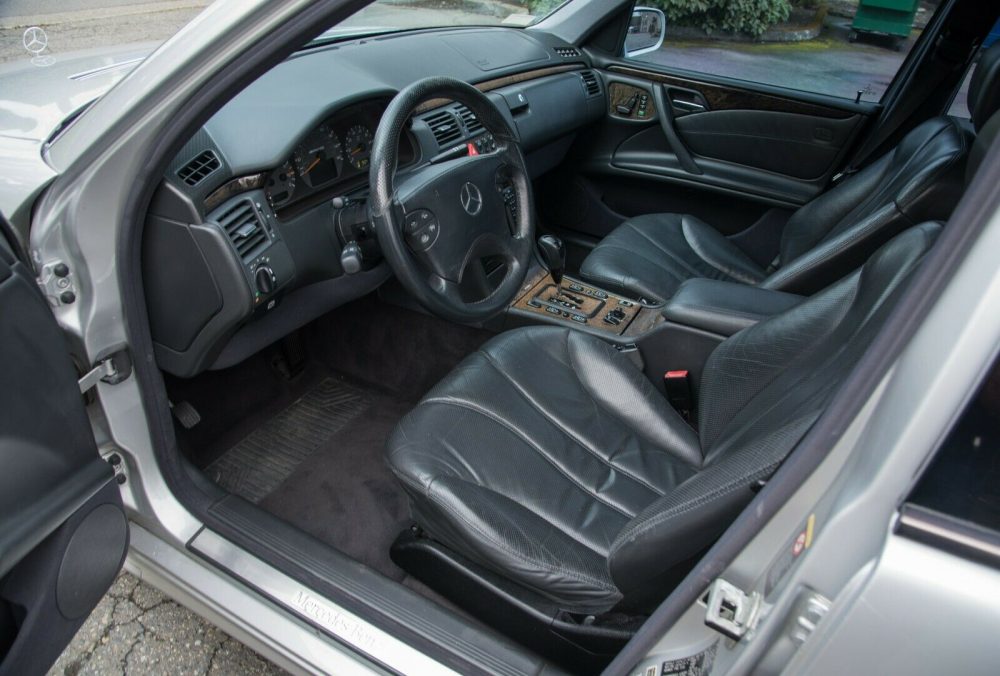 2001 W210 E55 AMG with 198k miles

Clean title in hand

These cars are hard to come by and especially with the upgrades it has.

Production date: 04/12/2001

Retail date: 05/11/2001

744 brilliant silver/ 521 Black- Exclusive AMG leather

Factory radio/climate control

Sunshade and all electronics work, heated seats, windows and door locks.

Just polished and waxed with and Griot's compound, polish, and sealant

Hand polished wood trim and waxed with Dodo Juice Hard Candy

Key maintenance over the years:

Alignments and regular oil changes

Valve cover breathers and gaskets replaced

Fan clutch

Window regulator

Blower motor resistor

Flex disc, Driveshaft center boot

Transmission mount- 2017

AC recharge, replace A/C compressor- 2017

Engine mounts- 2017

Engine oil cooler- 2017

Transmission service with genuine Mercedes ATF-2015

HID bulbs

Fuel cap

Inspected spark plugs, good condition

Cleaned airbox and MAF, filters are still clean

Brake fluid tested, 1% well within spec.

Lots of service history from the previous owner.

Kleemann cat less headers ($1,400) stock exhaust other than that

No check engine light from the headers, (Kleemann tune)

Stock AMG Monoblocks with Sumitomo tires date code 2018

Factory euro lowering springs

lower spring pads (1 dot all 4 corners)

Part number spring pads: 210 321 01 84, 210 325 01 84

Spring part numbers: 210 321 32 04, 210 324 38 04

Rides awesome, front tires were put on in 2018, rear tires as well but they should be replaced soon.
The body is straight, but has a dent on the rear left quarter panel and a few dings. These can be fixed easily with PDR. No accidents.

Front bumper is cracked near the fog light on the right side of the car.

Cluster is dim but you can still see the mileage.

Overall the car has had lots of money and maintenance done to it over the years. I have a big stack of receipts from wheel alignments, tires, all sorts of parts and bushings etc… The car pulls hard like it should and the leather is still in great shape for the age.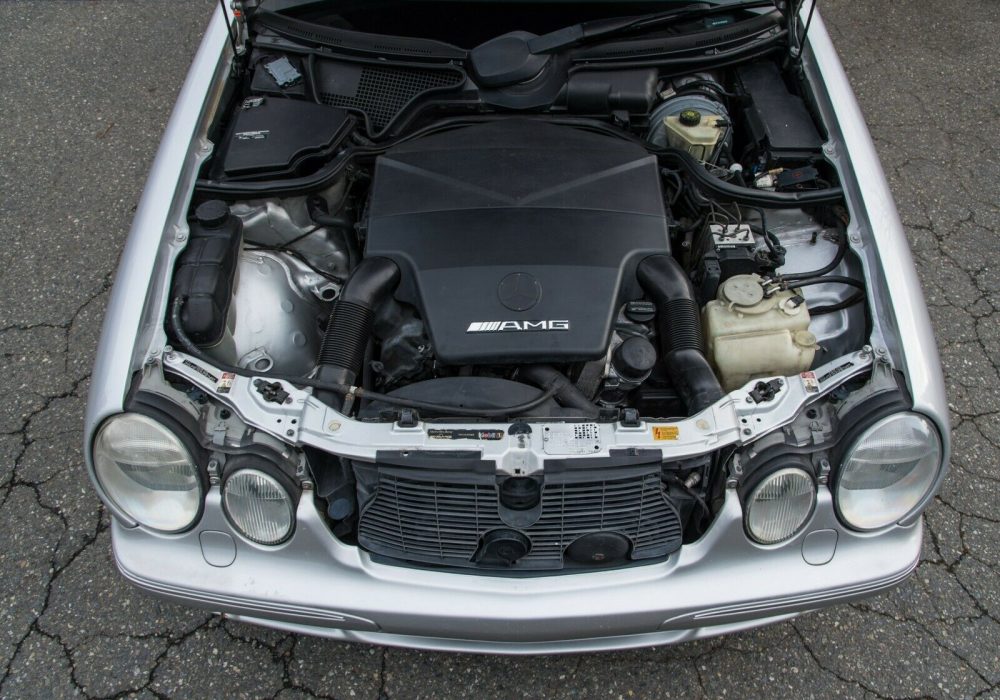 I'm not going to nitpick this car too much, because it obviously has some issues. Kudos to the dealer for pointing all the issues out as well as taking some outstanding photos. None of the stuff is fatal, but just a bunch of stuff that if you spent the money to fix it, you'd never see a return. Even with all the issues, you can see what it has over 85 watchers on the listing. Well, that's probably because of the price.
It'll set you back just $6,600 for this one, which I think is fair. The nearly 200,000 miles doesn't scare me a bit, as I'll go to my grave saying the M113 and 722.6 is the best modern engine and transmission combination ever to come out of Stuttgart. The seats don't look all that bad at all, and nothing is really offensively broken on this car outside of the pricey bumper. I do worry a little about the rear bumper as the exhaust shouldn't be pressed up against it like that, so that makes me wonder what is going on with the exhaust. All and all a cheap way to get into an E55. Just keep up with the service and you won't get killed on this one.
– Andrew