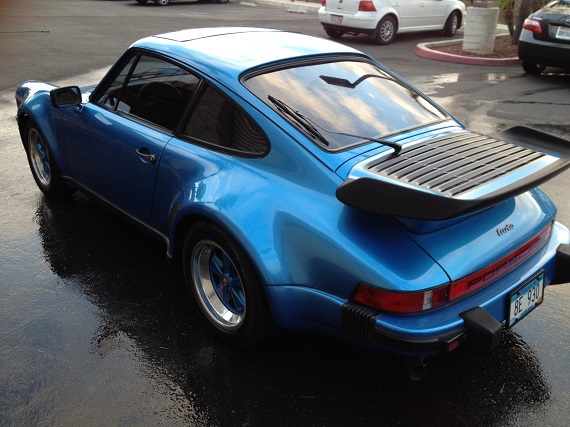 An eye-catching 930 always attracts my attention and this car certainly fits that bill. Combining the classic 911 body style with wider rear fenders and a preposterous whale tail, the 930 has an elegant aggressiveness that many of us here at GCFSB enjoy immensely. Take that shape and throw a color like Cobalt Blue onto it and you definitely have an attention-getting car. This is not a 930 that will fly under the radar, but rather an example that will stand out even in a crowd of fast Porsches. This 1980 Porsche 930 Coupe located in California was originally an European car that was imported into the US in 1985. While Porsche had withdrawn the 930 from the US market in 1980, it thankfully remained for sale in Europe, which provided a chance for interested buyers to import this fantastic sports car across the pond.
Year: 1980
Model: 930 Coupe
Engine: 3.3 liter flat-6
Transmission: 4-speed manual
Mileage: 65,680 mi
Price: Reserve Auction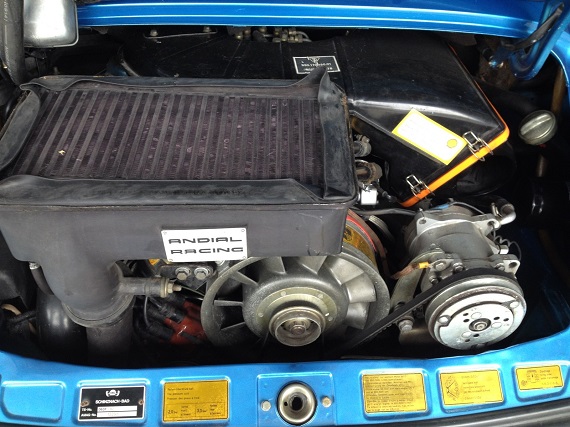 I am helping a customer sell his 1980 930 Turbo as he is in failing health. We are a German Auto Repair center, We are not a car dealer, we are Porsche enthusiasts. Check us out on line, European Motorsports, Vista, Ca. We have been servicing the owner Terry's Porsche's (He has 3) for over 2 years since he first moved here from Minnesota. This car has Minnesota tags that expired last year. Terry is the second owner & purchased the car from the original owner in Europe & shipped it here in July 1985 with 44,000km on the odometer as documented in the Customs paperwork. It has been through EPA , DOT & Customs compliance & have the original paperwork . The car can not be registered here in California without going through California state compliance. The speedometer / odometer was replaced then & restated @ zero miles when it brought into the USA, it now is showing 38340 miles. Air Conditioning was installed just after landing in the USA. In 1988 the turbo was upgraded to a K27 along with 911SC cams & Andial waste gate & adjustable boost, also Andial intercooler. The car has been well serviced & maintained and runs great. The car just had a major service including a valve adjustment in the last 50 miles. It has no oil leaks. Car has been mostly a garage queen for the last 10 years but runs strong like a Porsche 930 turbo should. In 2005 the car was professionally repainted with Glasurit paint to the original factory code. (304-9-3, Colbalt Blue) The paint job is show condition, no expense was spared. I have all the service records starting from July 1985 along with pictures of the repaint in progress. The interior is in near perfect condition with dark blue leather including the beautiful dash (leather & stitching is perfect with no stretch marks or sun damage) In the late 1980s a B&B dual outlet exhaust was installed, it has since then been converted back to single outlet due to noise. The rear valance still has the cutout on the right side for future use of a dual exhaust. The car is very fast, I am afriad to run it in third gear flat out, it's just too fast. A new brake master cylinder was recently installed. The tires are brand new, the brake pads are 50% or better remaining ant the rotors are not worn or cracked. As documented in the records the car has only been driven about 1000 miles in the last 8 years. Excellence Magazine is listing 930 prices from 40K to 75K. This car is an exceptional example of a rare Euro version 930. Chassis# 93A0070240. The car is being listed elsewhere for sale & I reserve the right to end the auction early. The car can be seen at European Motorsports during normal business hours. Call Joe @ (760)599 9307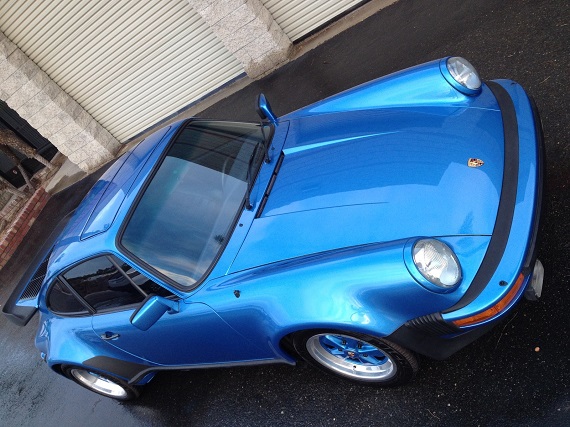 The general market for these cars has seen a fairly large uptick in recent years so opportunities to grab one at reasonable cost (assuming we aren't already past that point) are surely fading fast. This car comes with a couple quirks of which any serious buyer will need to be aware given the potential collector nature of any 930. As the seller notes, the odometer was reset when it was imported so the listed figure of 38,840 is lower than the actual figure. With that said, at less than 70K total miles the mileage is still quite reasonable. I'd also like to see more pictures of the interior. If it shows in the condition the seller describes, then there is no problem, but it's an odd omission from the ad for the car. Lastly, the cars comes with a couple modifications, none of which seem major, but they still may detract slightly from the overall value of the car. The Guards Red 1984 Porsche 930 I featured a couple of weeks ago was also a Euro car and sold for $43,188. I'd expect this car to come in a little below that because while it has fewer total miles than the 1984 it also doesn't appear to be in quite as pristine condition. This is nonetheless a very striking car and with current bidding at $18,988 (with reserve still on) it might still be had at a decent price.
-Rob